You really want to end your meal on a bang ! I just love ice cream for dessert and this Migros Sélection Caramel & Alpine Salt ice cream is SERIOUSLY to die for ! Eton mess is a fun dessert and you can even lay out all the ingredients for your guests to build their own dessert.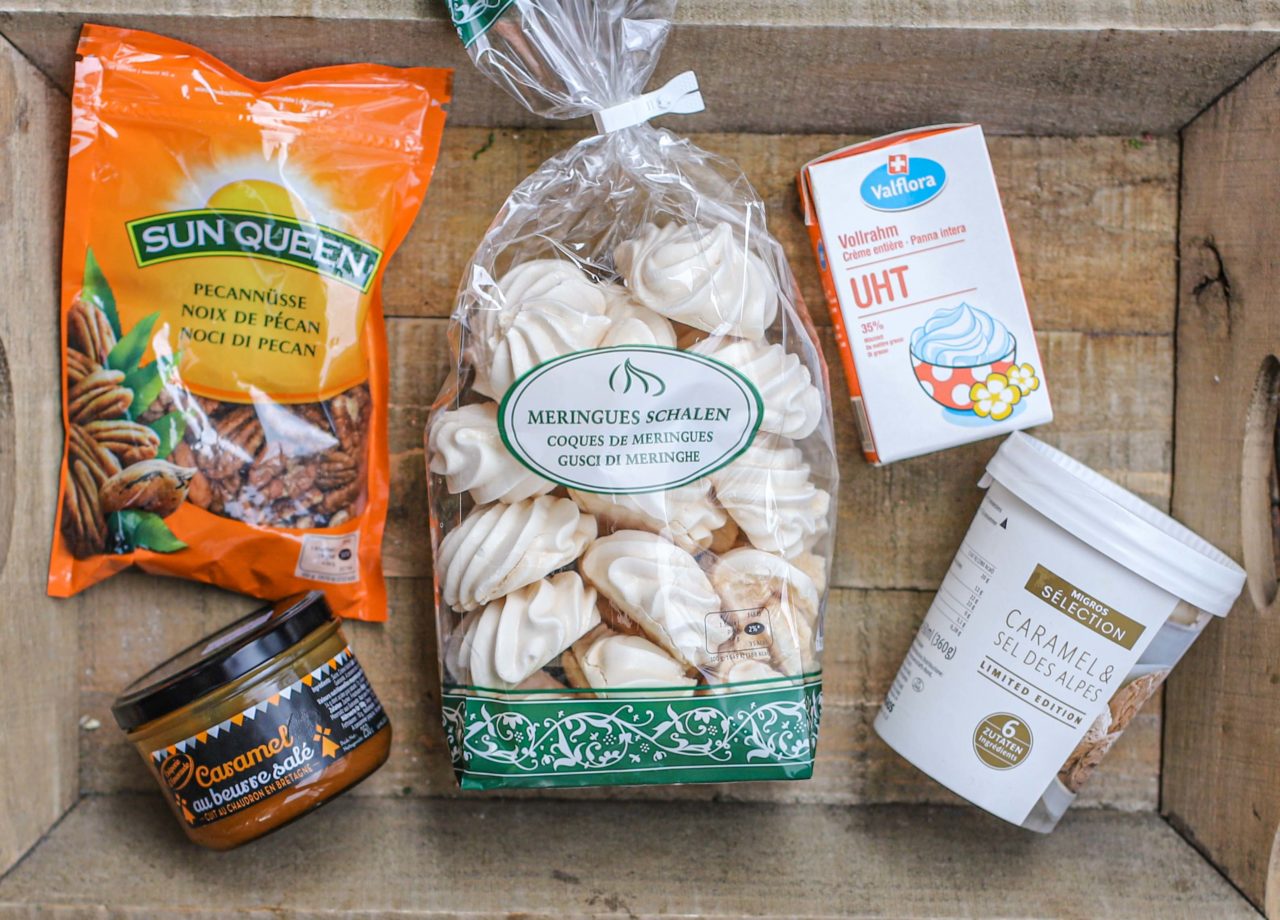 Serves 4
8 small meringues
250 ml of whipping cream
1 pot of Migros Sélection Caramel & Alpine Salt Ice Cream
1 pot of salted caramel sauce
1 packet of pecan nuts
Whip up the cream with a hand mixer or a whisk.
Place 1-2 handfuls of pecan nuts in a pan over medium heat and toast them gently.
Take 4 glass bowls and crumble one small meringue at the base of each one.
Add a couple of spoonfuls of cream on top of each of the meringue base.
Add 1 tbsp of salted caramel sauce in each bowl.
Add 1-2 scoops of ice cream on top of the salted caramel.
Crumble up ½ meringue in each bowl.
Add another tbsp of whipped cream followed by another one of salted caramel.
Crumble the remaining meringue and add a sprinkle of crushed pecan over the top for additional crunch.