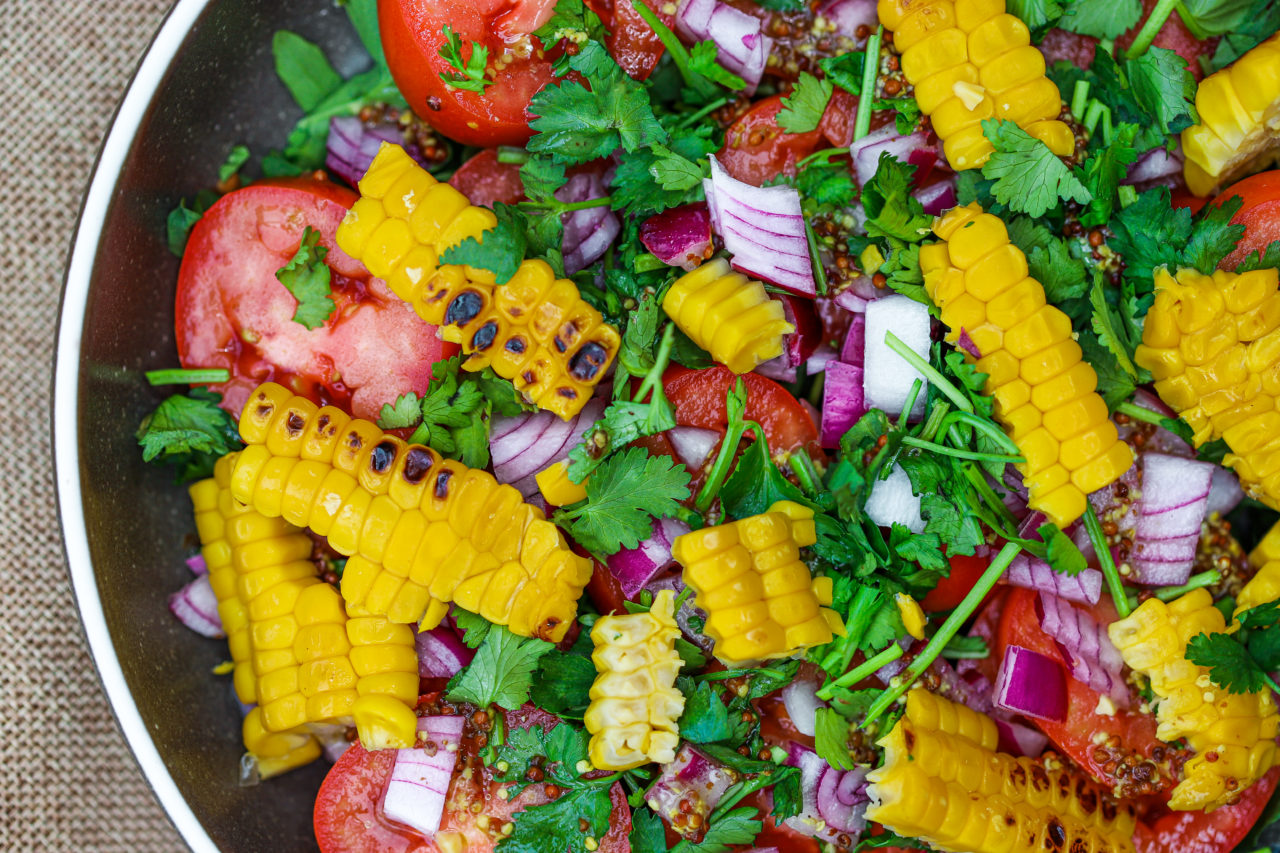 This salad literally just was developed out of leftovers in the fridge and honestly it turned out to look and taste great! So, I thought it might be a great idea to share this with you. We had this with grilled chicken and sweet potato but you can enjoy this with fish, tofu, other meats or even on its own.
Ingredients
100g of rocket
2 large tomatoes cut into slices
1 red onion chopped
½ grilled corn on the cob
A sprinkle of coriander
Salt & pepper
Dressing
2 tbsp of lemon olive oil
1 tbsp of white balsamic vinegar
2 tsp of mustard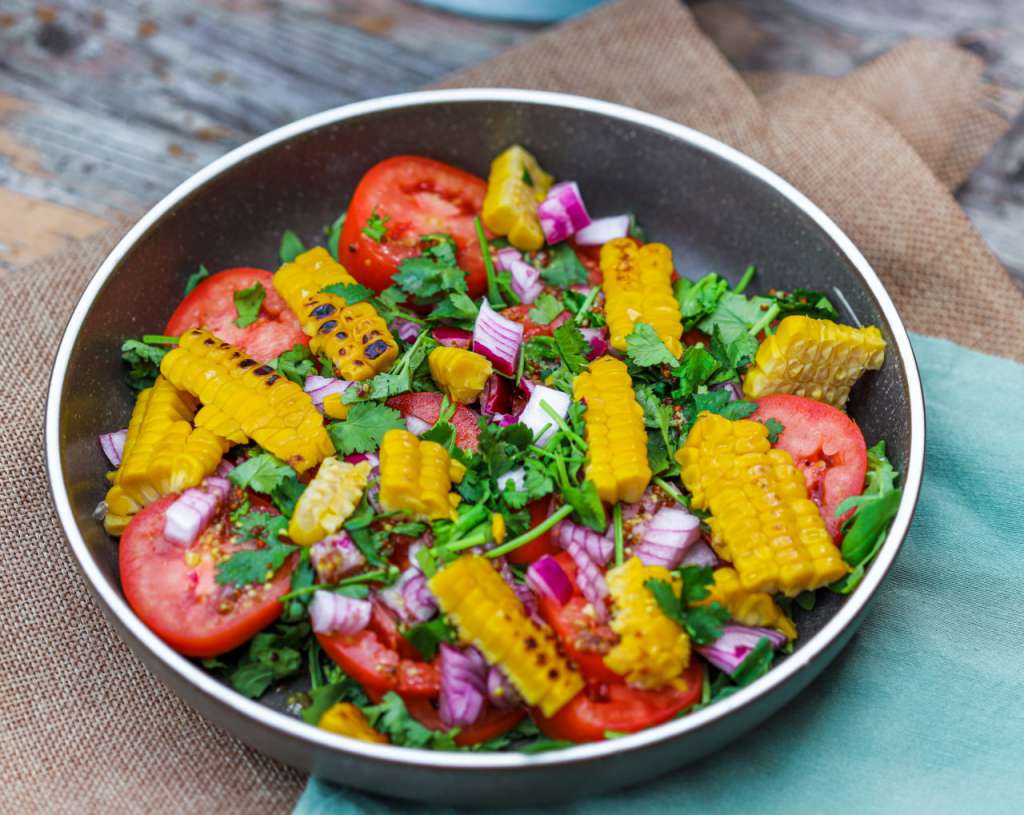 Instructions
Place the rocket in a shallow bowl.
Add the slices of tomatoes.
Sprinkle over the chopped red onion.
Add the grilled corn.
Pour over the dressing
Season
Finish with a little coriander.