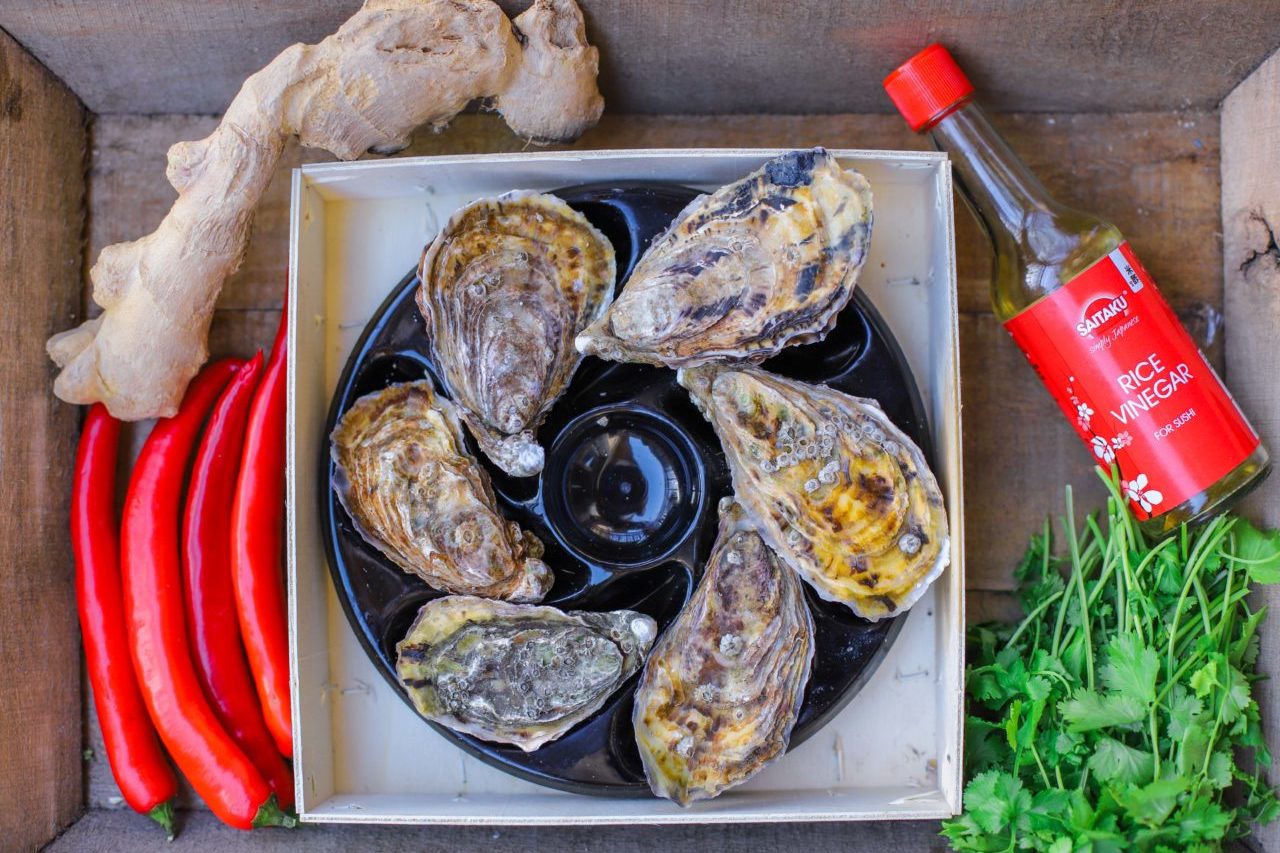 This Season, I have partnered up with Migros to offer you delicious festive recipes to enjoy with you and your loved ones.
Serves 4
½ thumb-sized piece peeled ginger
10 tablespoons rice wine vinegar
1 red chilli
a little fresh coriander
minimum 12 oysters
Freshly shuck (open) the oysters with a small knife or oyster-shucker, using a tea towel to hold them, eat them the day that you buy them.
Finely grate ½ a thumb-sized piece of peeled ginger.
Mix ginger with the rice wine vinegar in a small bowl, 1 finely chopped and deseeded red chilli and a little finely sliced fresh coriander.
Serve with rye bread and butter.