Over the Summer, I received a lovely little email asking if I would be interested in discovering the Hôtel de Rougemont & Spa. How could I resist? THIS HOTEL LIES IN ONE OF MY FAVOURITE AREAS IN SWITZERLAND, PAYS D'ENHAUT. THIS PART OF SWITZERLAND IS STUNNING!
Tall rows of dark green fir trees lie at the base of the majestic mountains. A little river, Saane gently flows through all the villages and adds to the calming sound effects of Rougemont. The Pays d'enHaut is perfect for those who are active and love hiking, skiing and other outdoor activities such as rafting and canyoning. However, if you aren't too adventurous, you can enjoy the MOB train journey which will take you through all the villages, you can also discover local traditions like cheesemaking and paper cutting.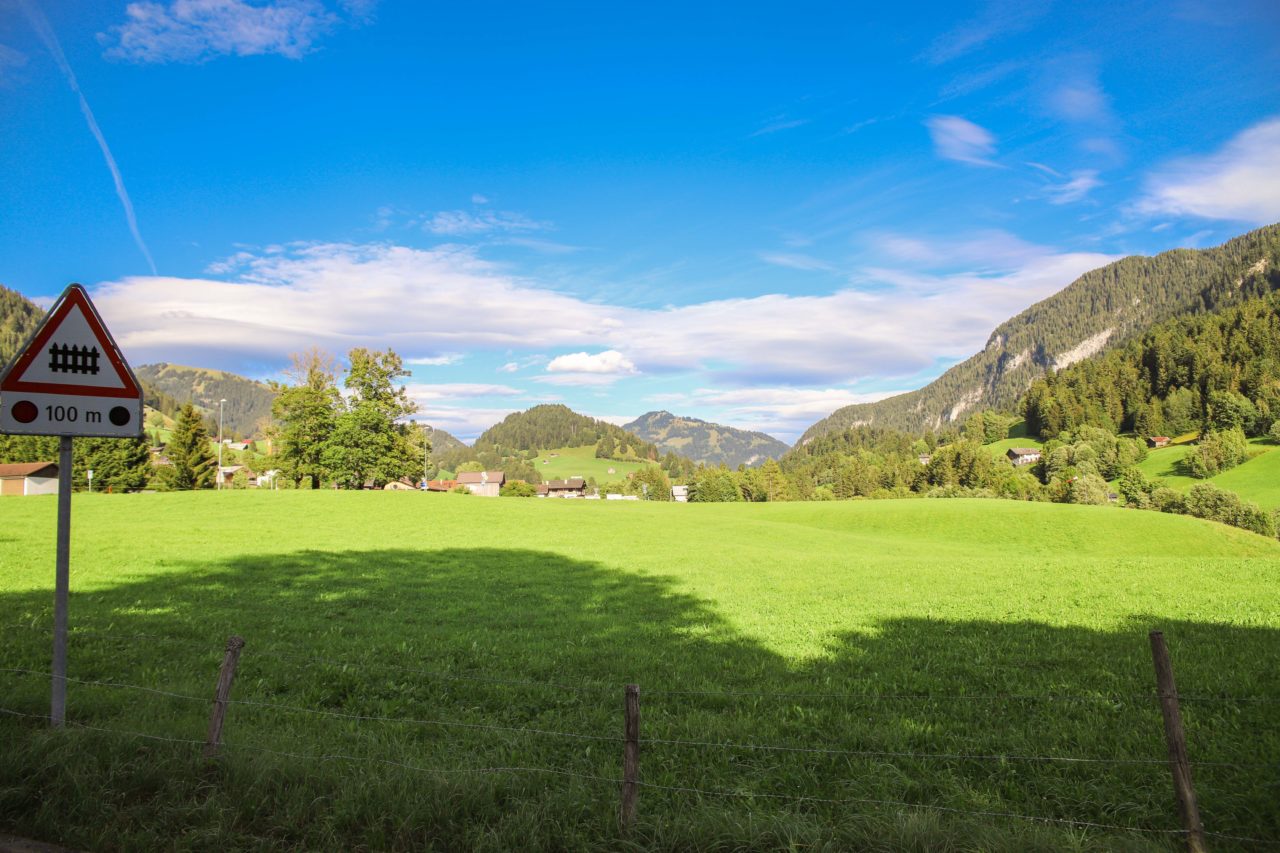 The Hotel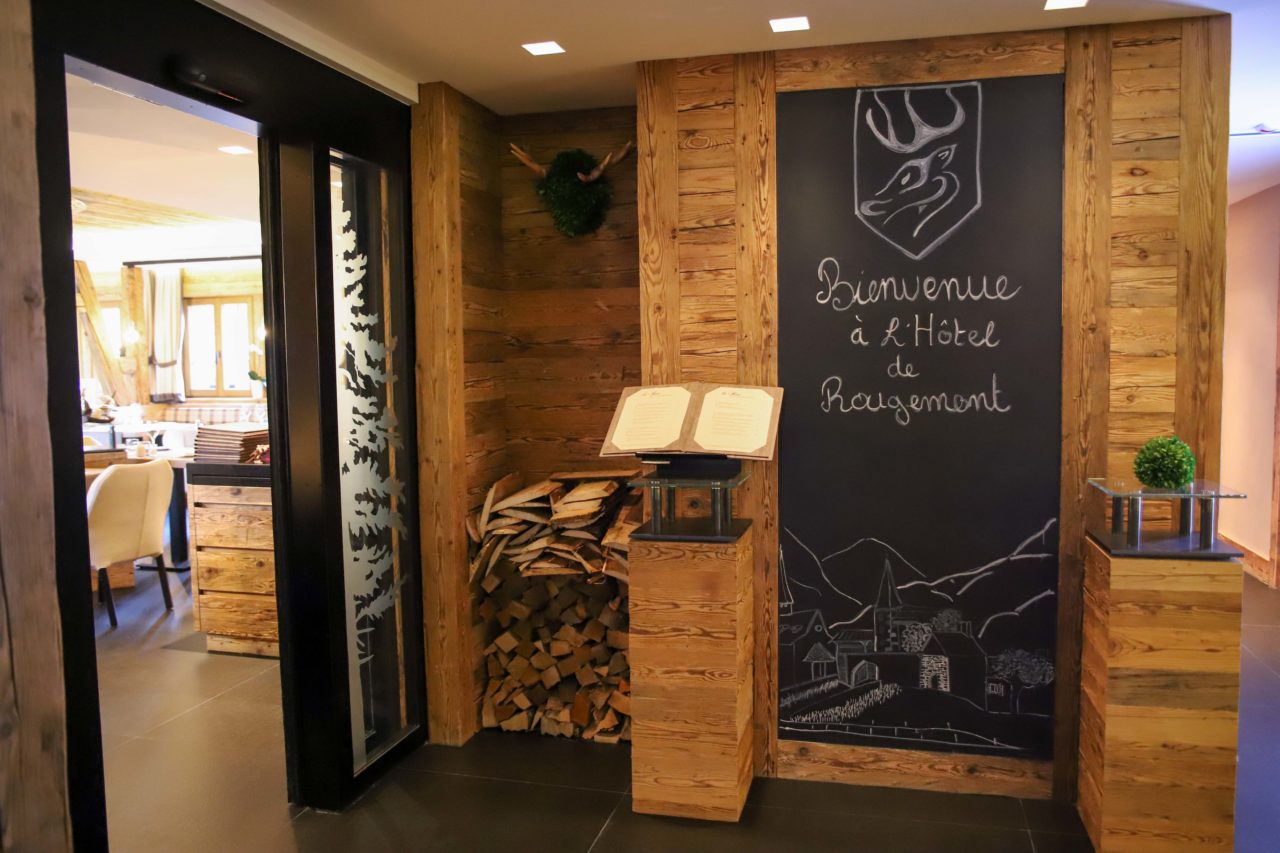 The Hôtel de Rougemont & Spa is a stylish, elegant yet very cosy boutique hotel. It is the result of wanting to revive the hotel by transforming it into a charming alpine residence.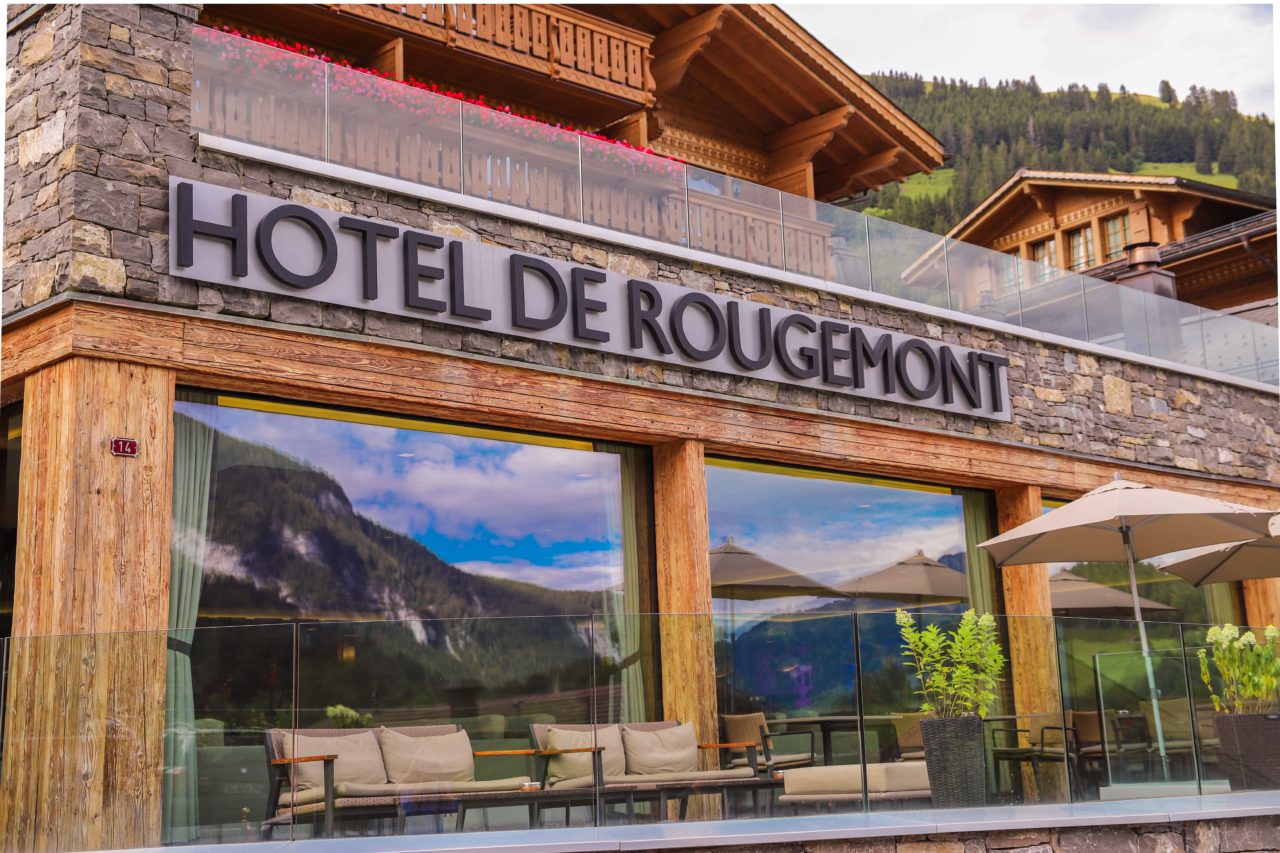 As you step through the main doors, you are greeted with a warm welcome by the hotel team and your everyday stress just melts away. The neutral tones, rustic appearance and the golden glow just instantly makes you feel relaxed and at home. There are many little alpine details from the lamps, to the furnishings which adds to the overall experience. A gorgeous ceiling fixtured is suspended near the reception which is one of their stand-out pieces!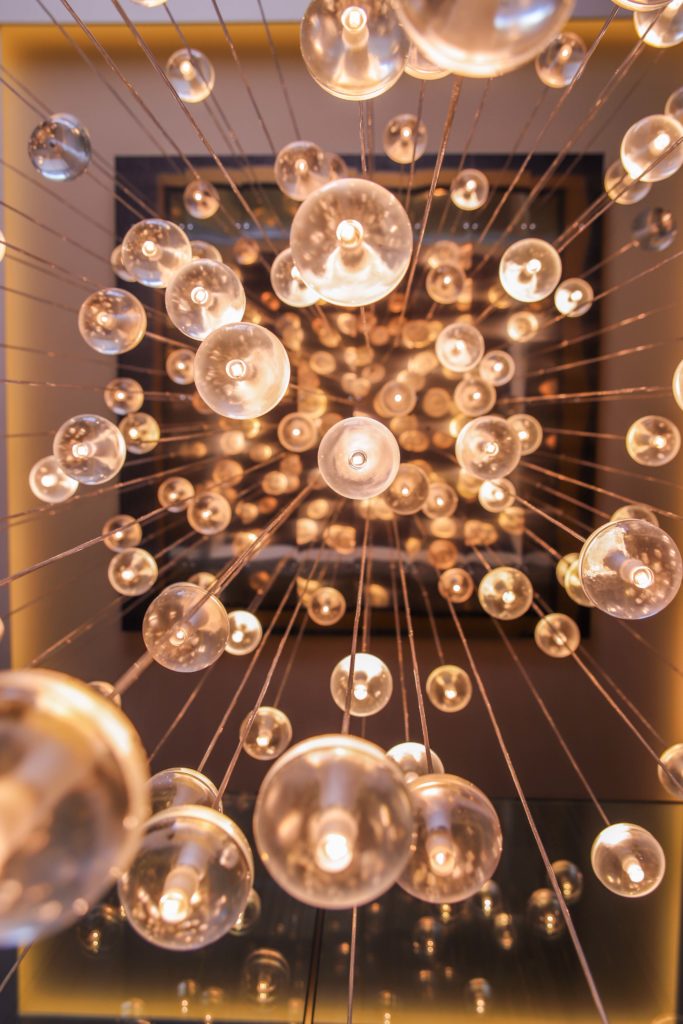 In the bar/lounge area there is a beautiful stone central fireplace, which you know will be the centre of attraction for all the guests in the Winter. In the Summer, there is a terrace area, where you can sit outside and just take in the beautiful surroundings.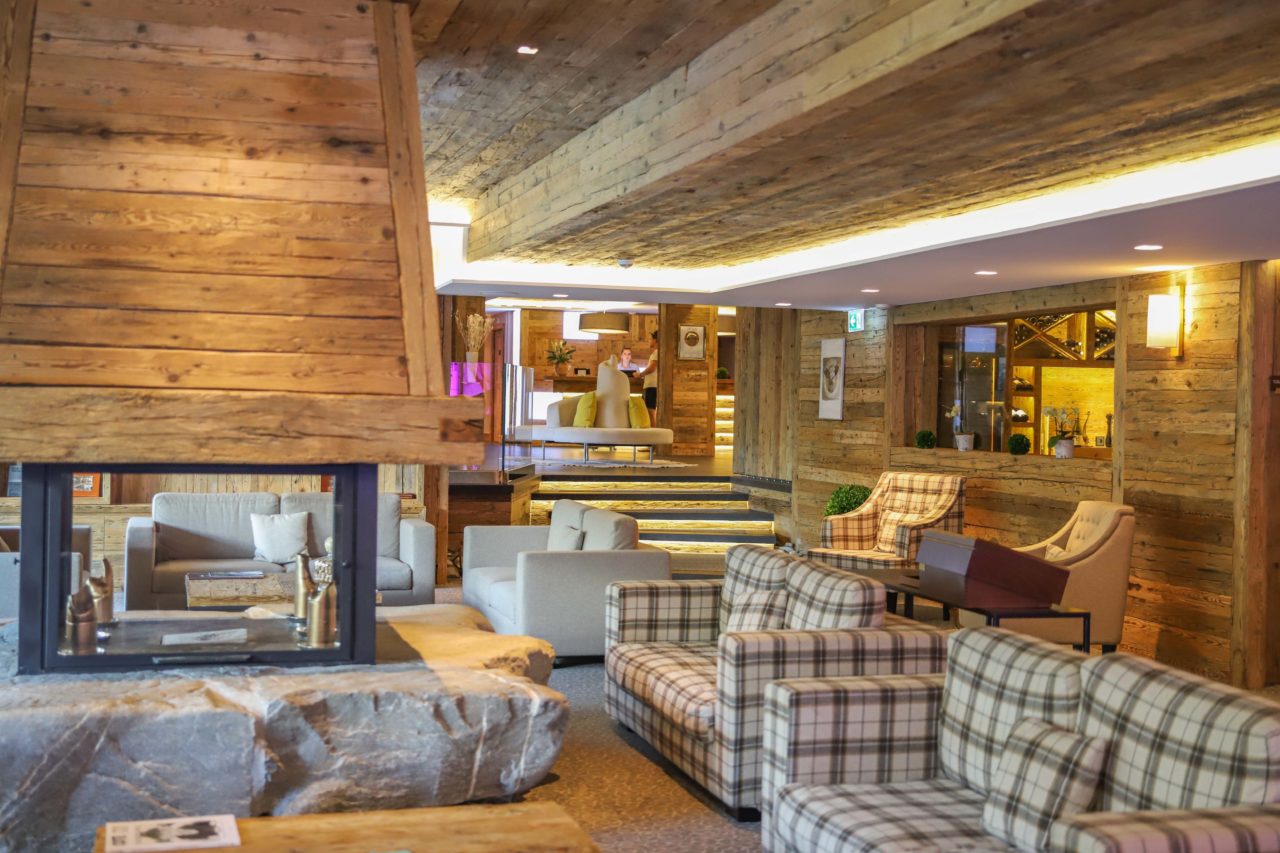 This hotel also features a library, a gym, a Nuxe spa (which I shall go into detail later), a cigar room, a wine cellar and a cinema room with 15 seats for guests to enjoy.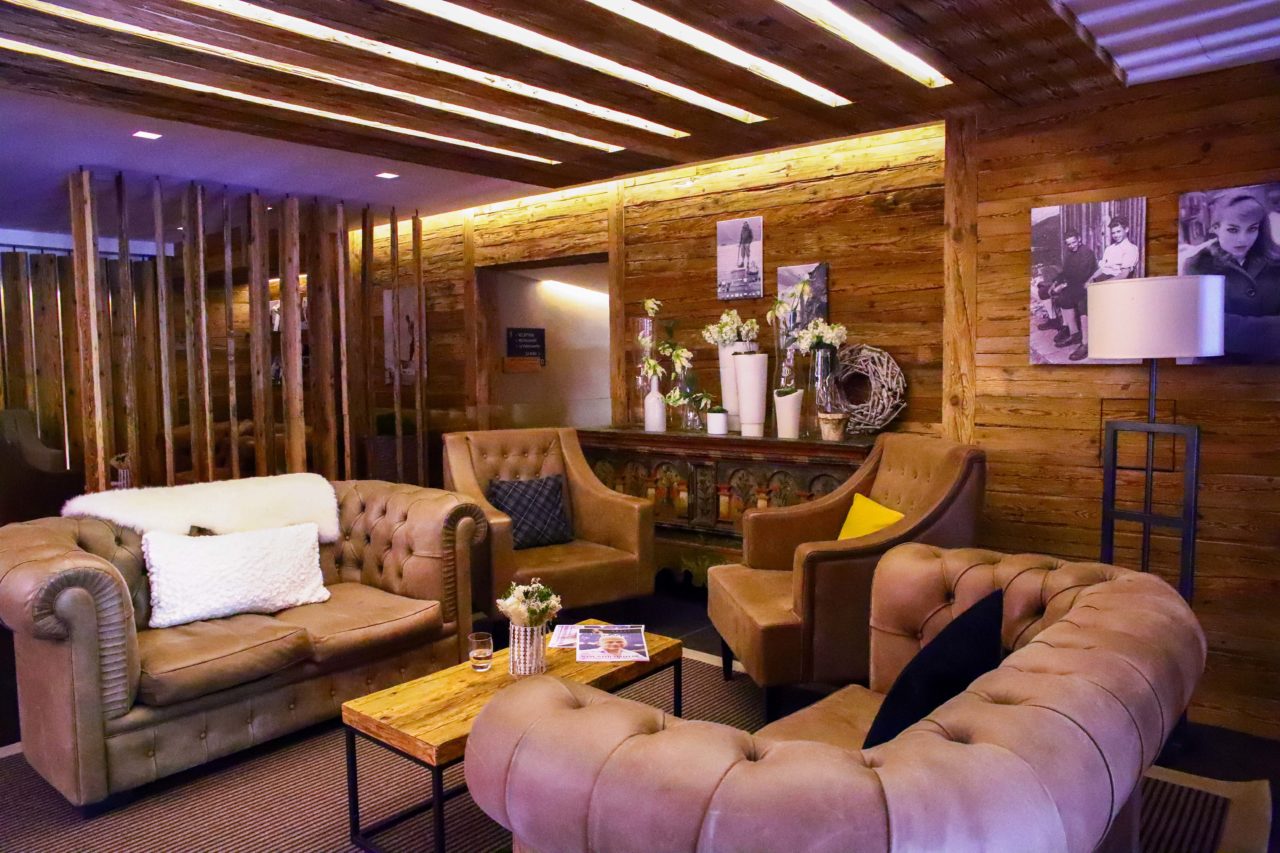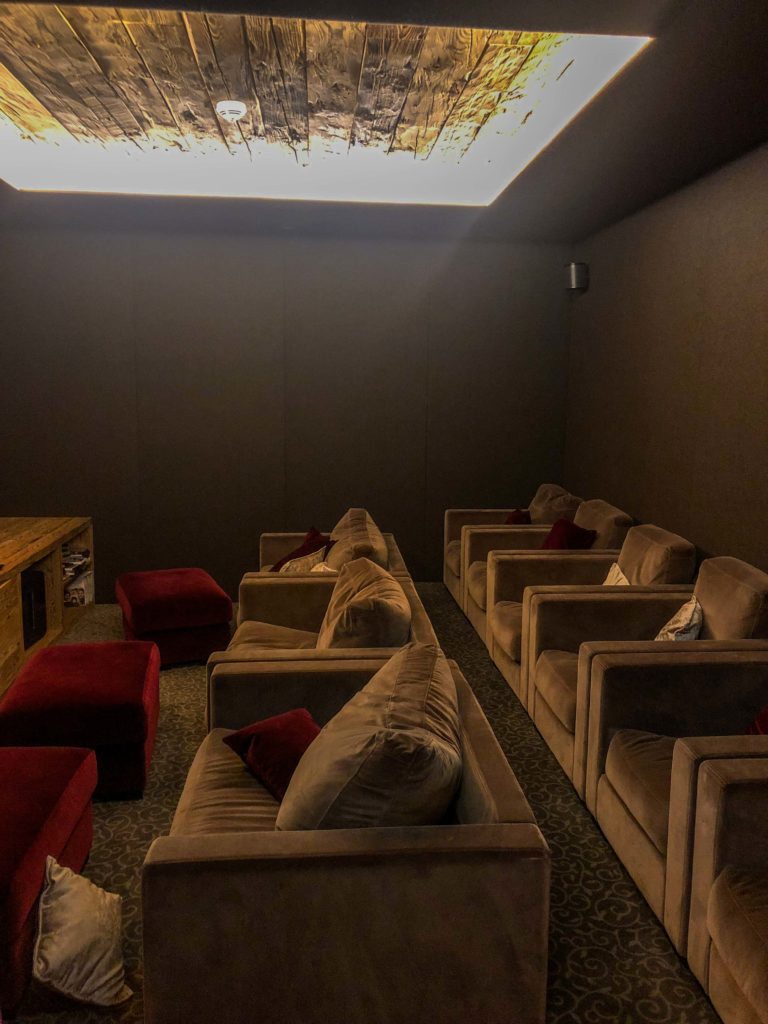 The views from the rooms are simply breathtaking and there is nothing more relaxing than sitting on the balcony watching the sunset with a chilled glass of white wine in one hand.
Our Suite
They gave us a beautiful Prestige Suite which offers, a lounge area, two bathrooms, a separate toilet and the highlight, a balcony with incredible mountain views!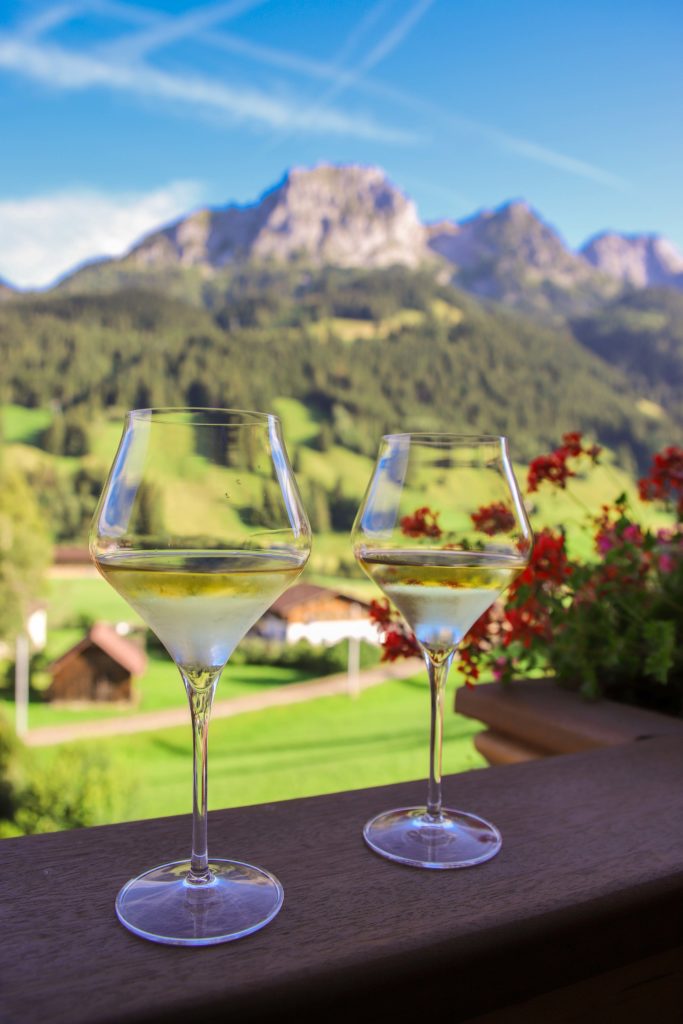 The rooms are coherent with the rest of the hotel, they have similar wood panelling in all the main rooms whilst the bathrooms have slate walls and large mirrors with a warming backlight.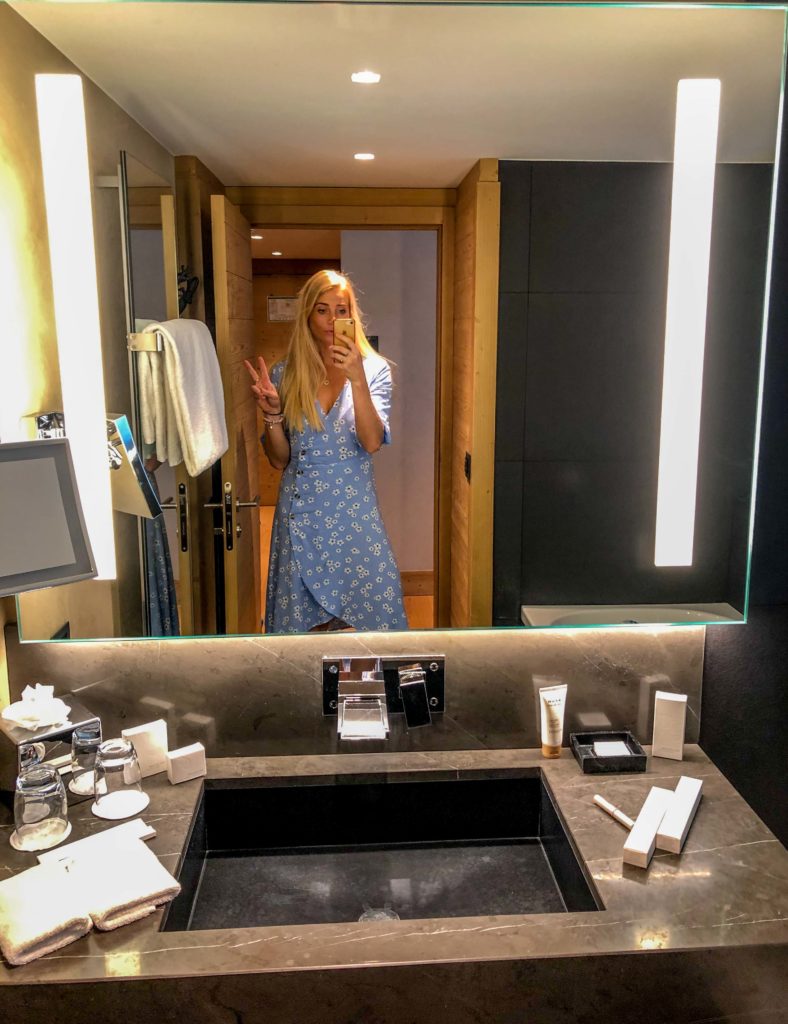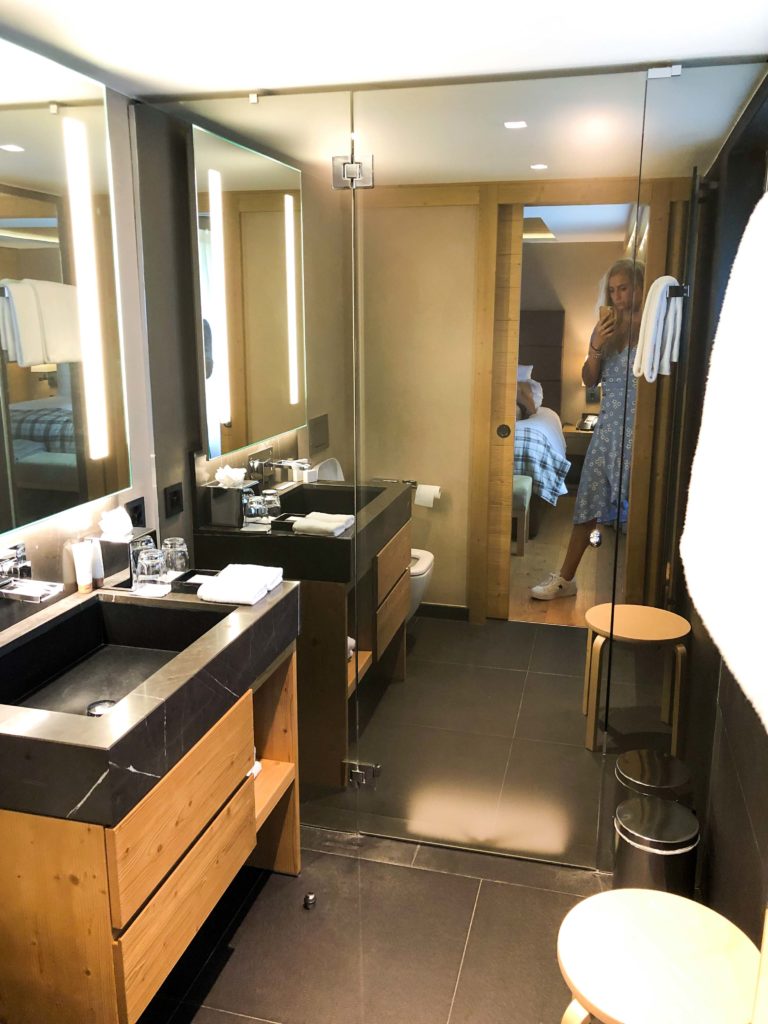 Day 1 – Discovering Rougemont
We began our stay with a little walk through Rougemont, it is a very quaint village and for the number of times I have been in the area, I have never once taken the time to explore Rougemont. There are many little artisanal craft shops as well as a few cafés and restaurants.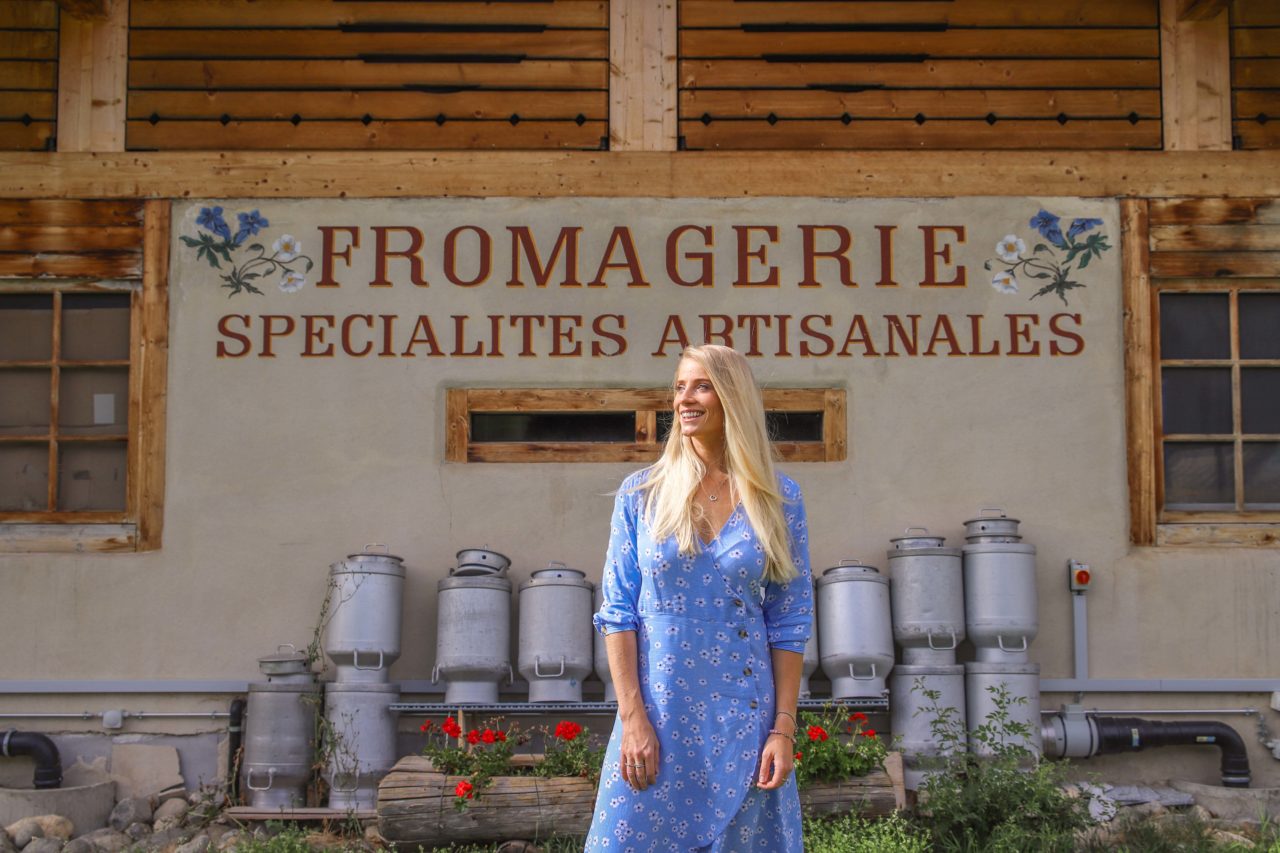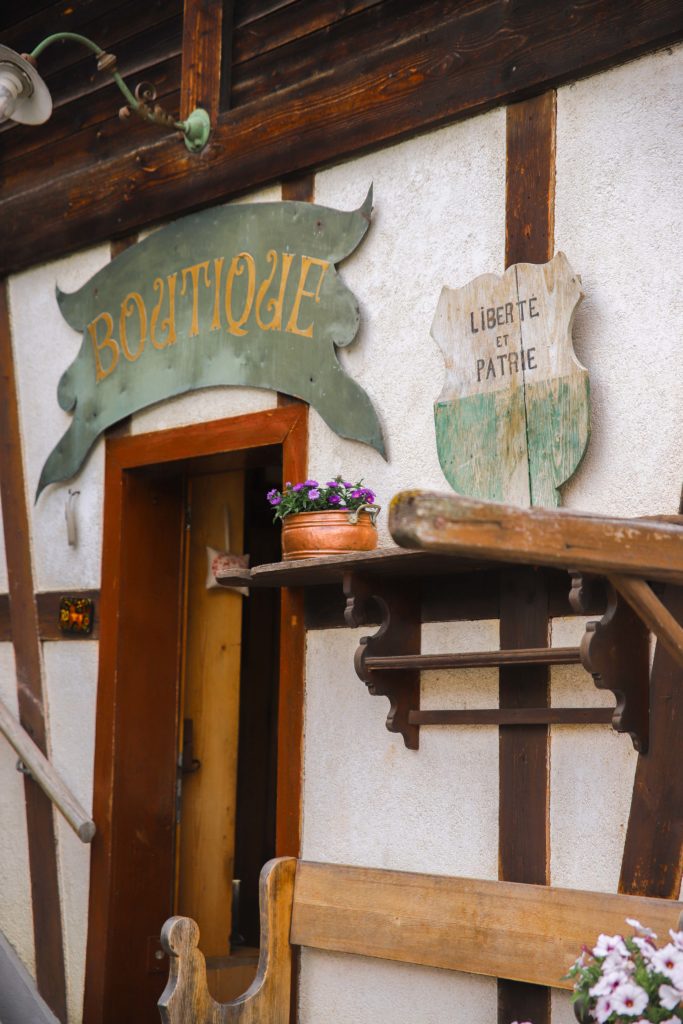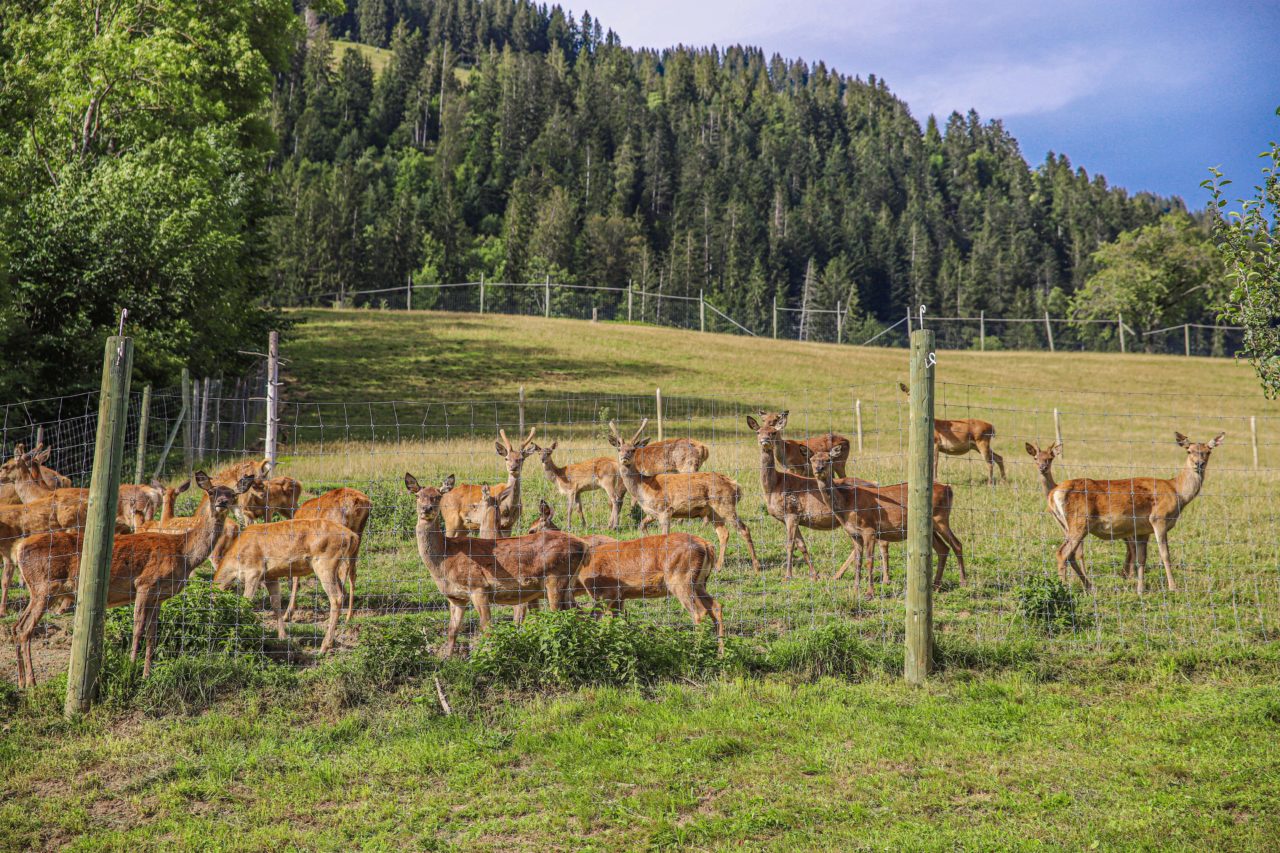 We grabbed a few local apéritif snacks and made our way down by the river to enjoy them.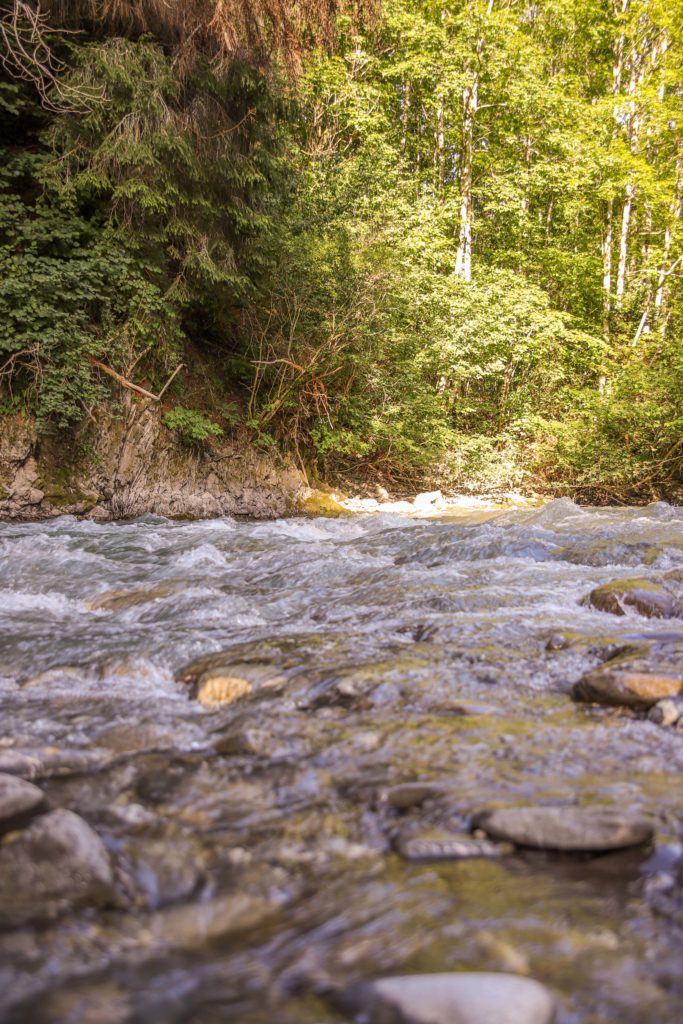 The village itself, is not very big but it is definitely worth walking through.
Our Evening Meal at "Le Roc" Restaurant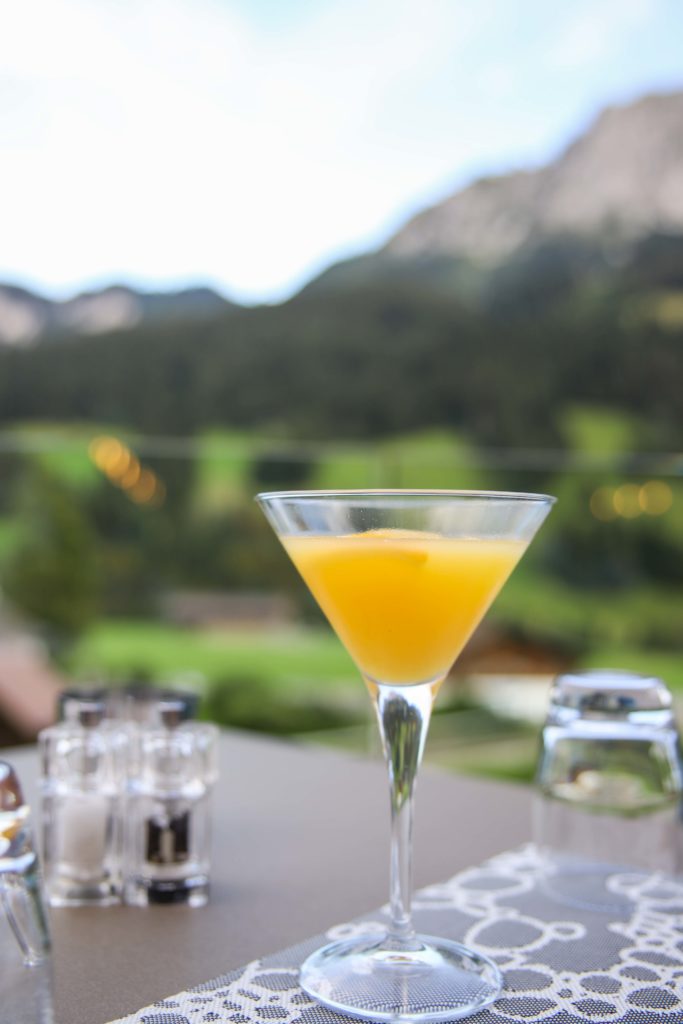 That evening, we were invited to eat at the Restaurant, Le Roc which is run by Chef Philippe Bouteille. What I love about his approach to food is that he incorporates local producers and seasonal products.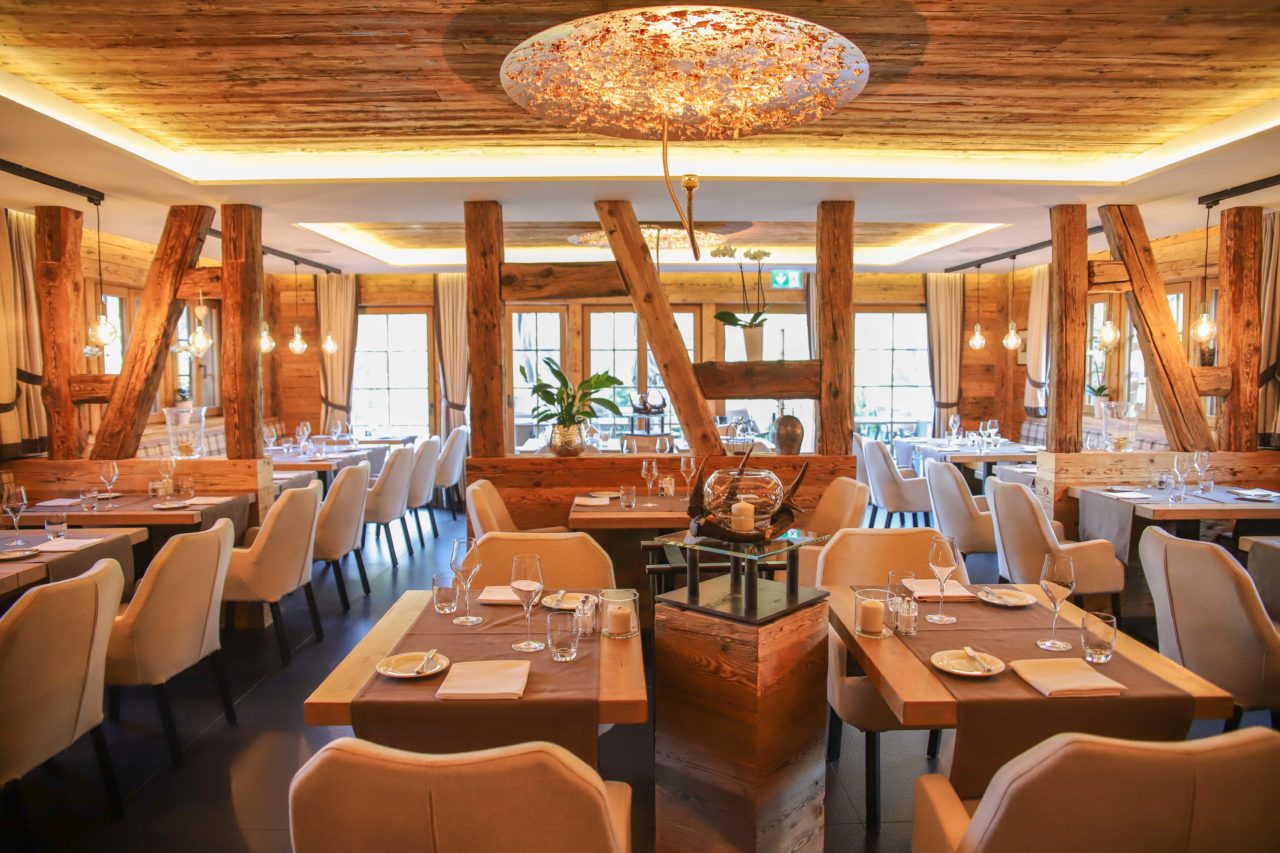 We opted for the "Carte Blanche" menu which meant, we let Chef Philippe Bouteille inspire us with 4 courses. Our menu consisted of :
A foie gras ravioli in an orange sauce, Goat serac from Rossinière with courgettes, pike-perch carpaccio with minted pea guacamole. Etaviaz pork brisket with celery, slow-roasted pork cheek ravioli and a celery and bacon jus. We finished our meal with a chocolate sphere and an almond and hot chocolate crumble.
We were able to sit outside and enjoy a delicious meal. Thank you, Chef !
Day 2 – Activities in Pays d'EnHaut
Videmanette
After a restful night's sleep, we got up feeling energised, eager to make the most of this beautiful morning. We grabbed a delicious breakfast, again the entire buffet was made with local products.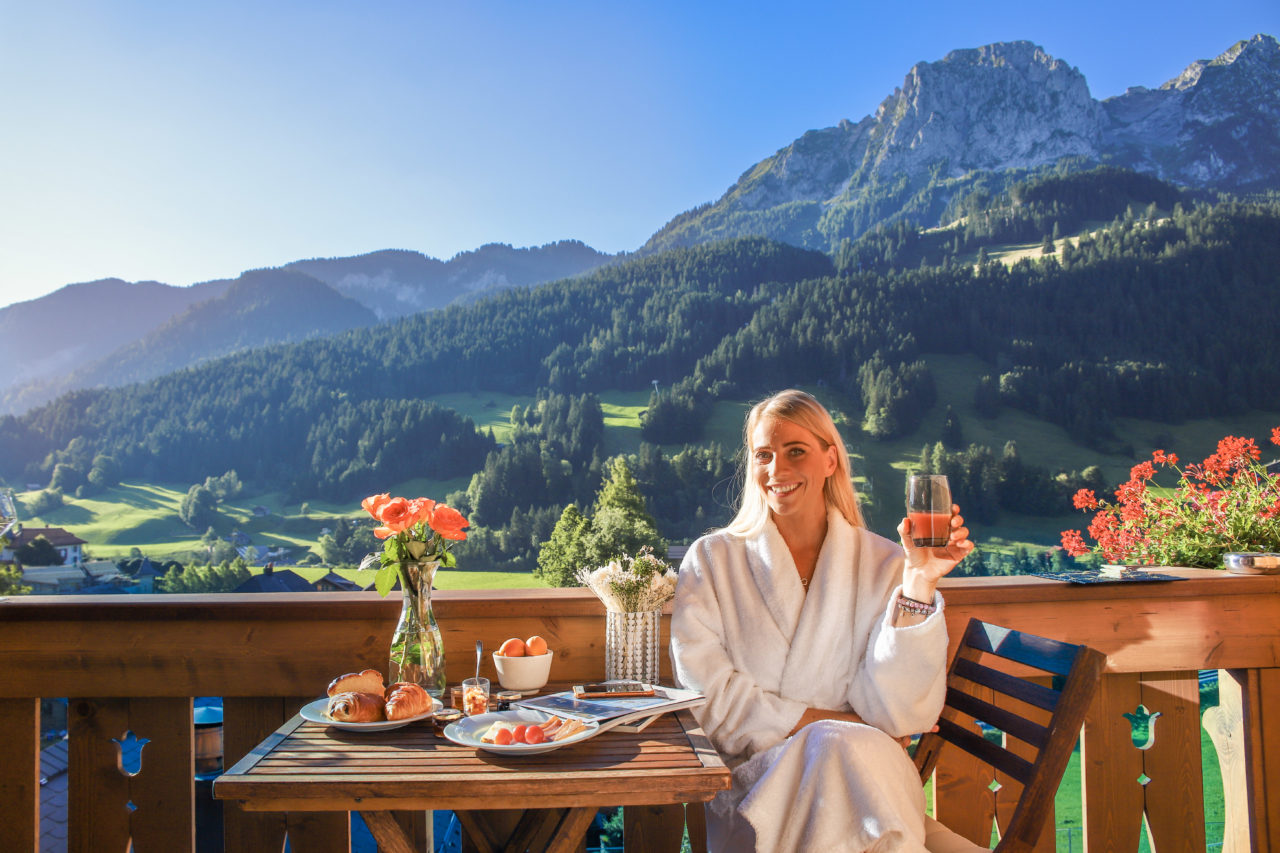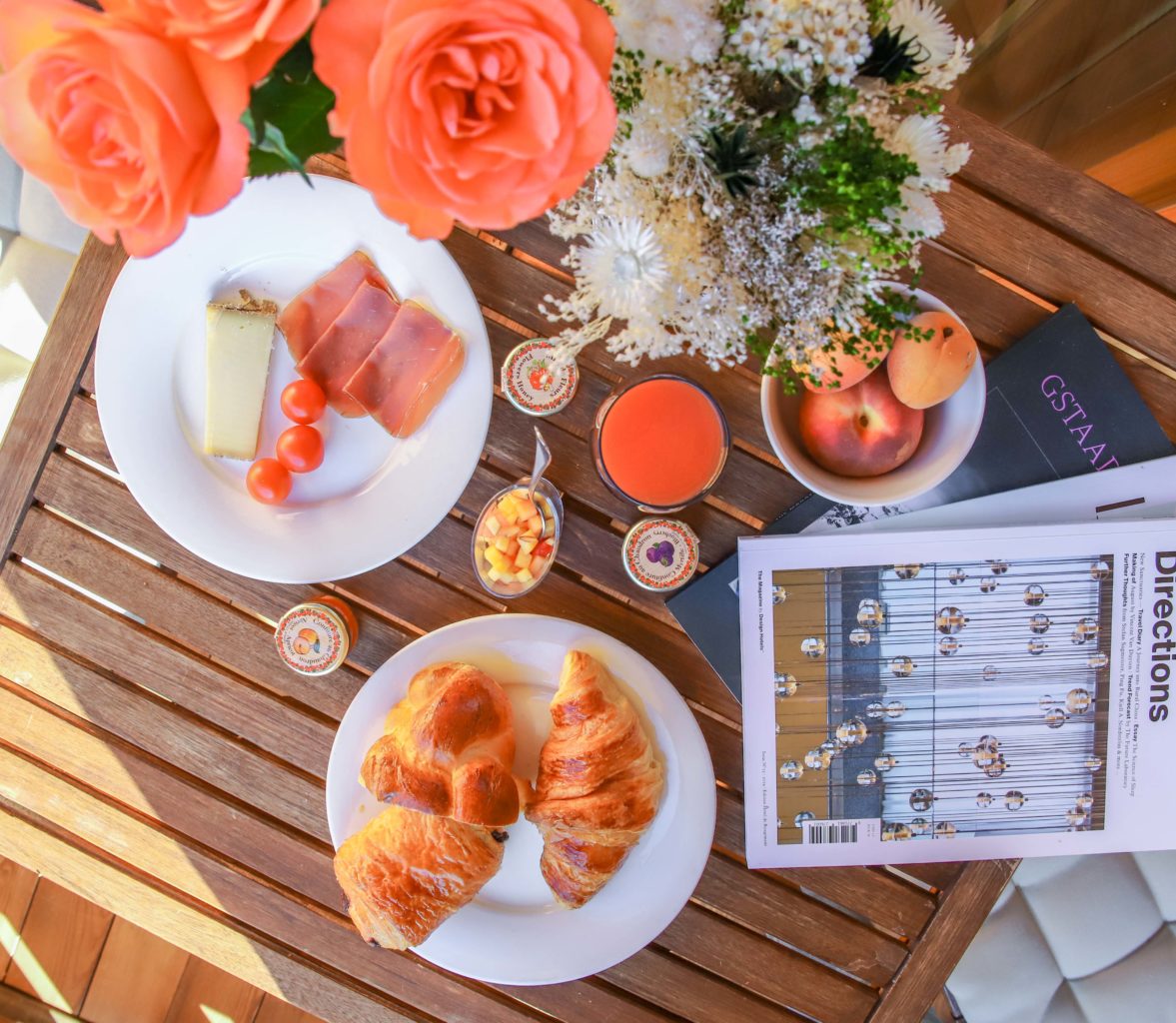 We were given the Gstaad card with which you can Explore Saanenland, Zweisimmen and the Pays-d'Enhaut and enjoy discounted use of cable cars, public transport and a range of leisure activities.
 

We decided to go up to Videmanette and enjoy the mountain views Pays d'Enhaut has to offer. We grabbed the telecabine and off we went…and it was surprisingly quite steep at the top. Some people were heading off to do a Via Ferrata, I was quite happy to stay not too far from the restaurant at the top. I was already struggling a bit with my fear of heights, luckily, the stunning views grabbed all my focus. You can see why people enjoy coming up here in Summer and Winter.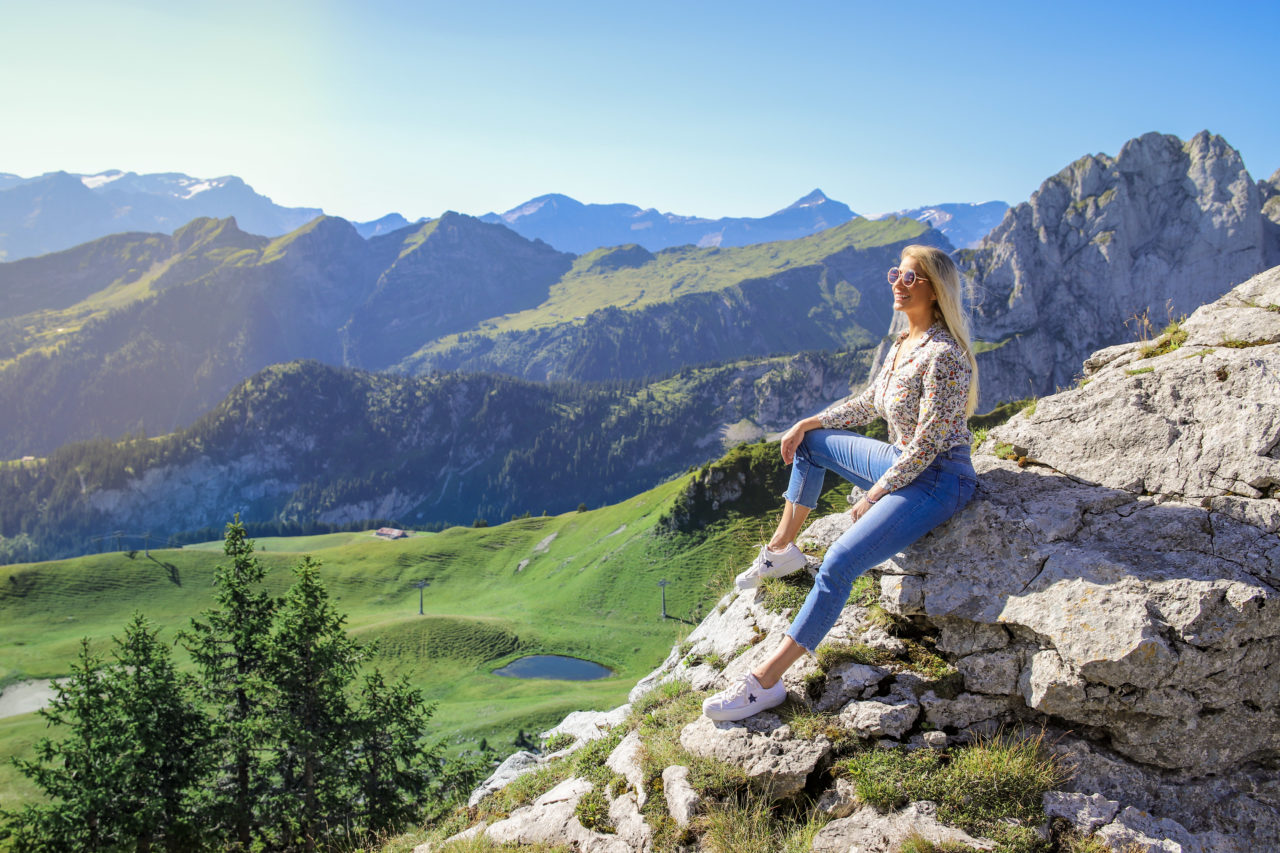 Le Chalet – Cheese demonstration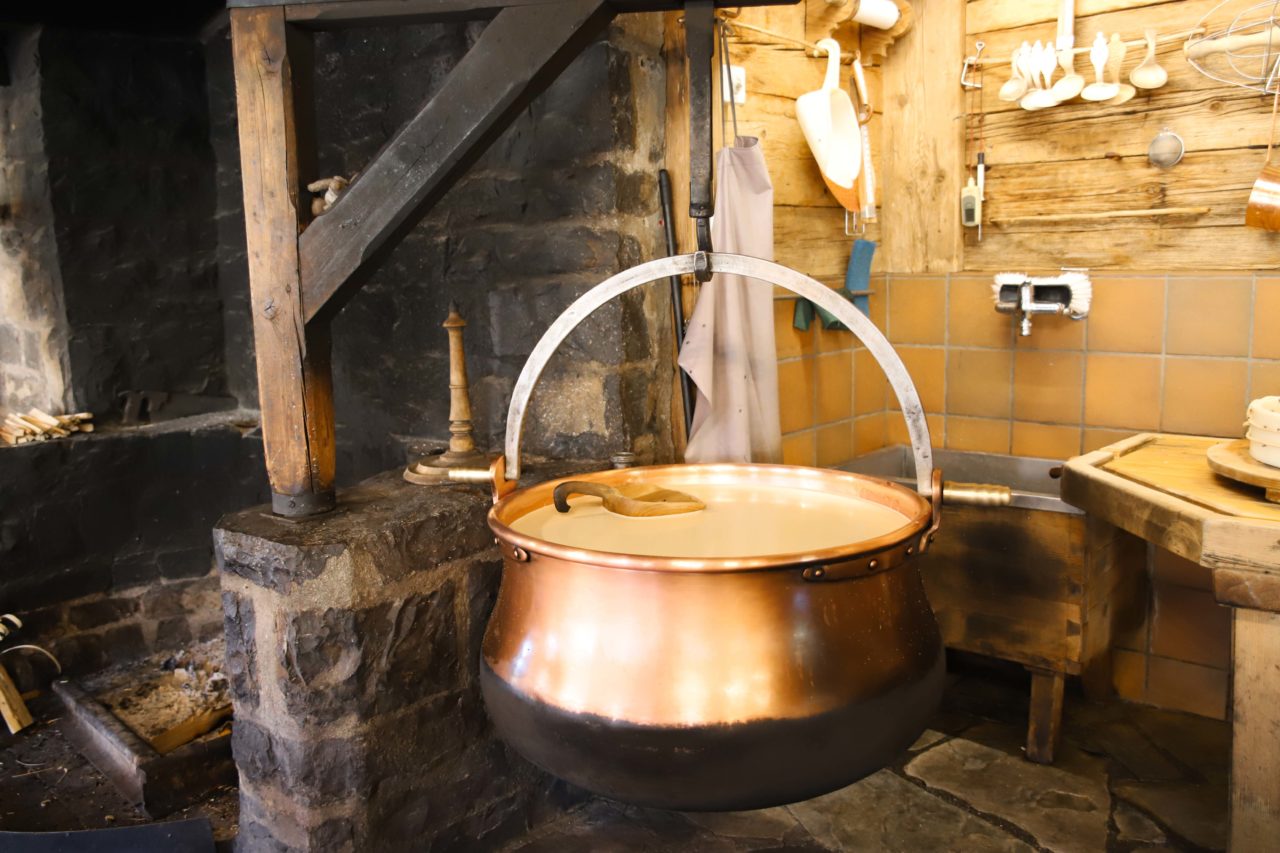 We ended up coming back down to move onto our second activity, the cheese-making demonstration at the « Chalet » restaurant in Château D'Oex, a little village located 15mins away from Rougemont.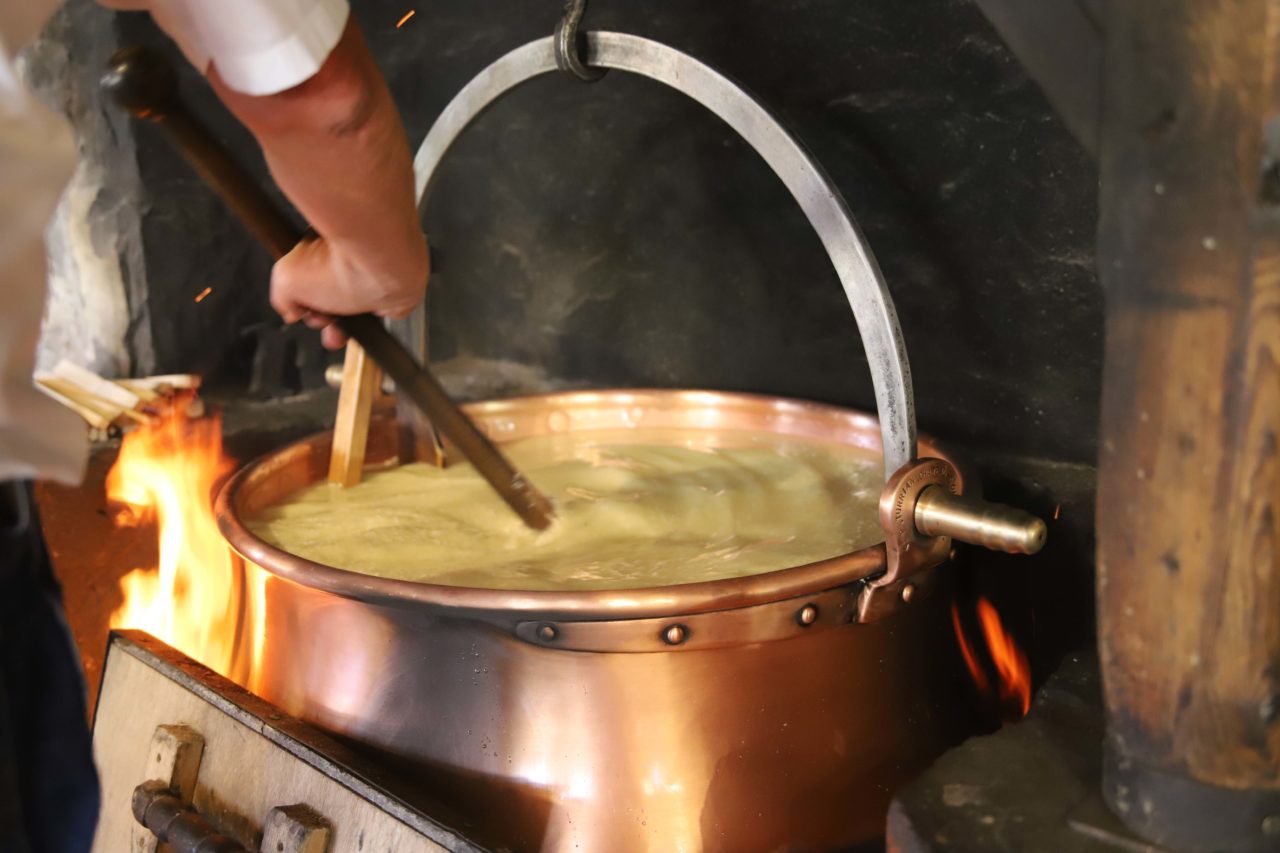 They produce 16 to 20 kg of delicious cheese each day. They go through the various stages with you; heating, monitoring the temperature, which must not exceed 32 degrees, curdling, draining, heating and mixing by hand: all actions are performed with the utmost care before the final stage: the shaping of the cheese in a specially prepared mould. "Le Chalet Bio" cheese is then refined in the cellar for 5 to 6 months before being consumed.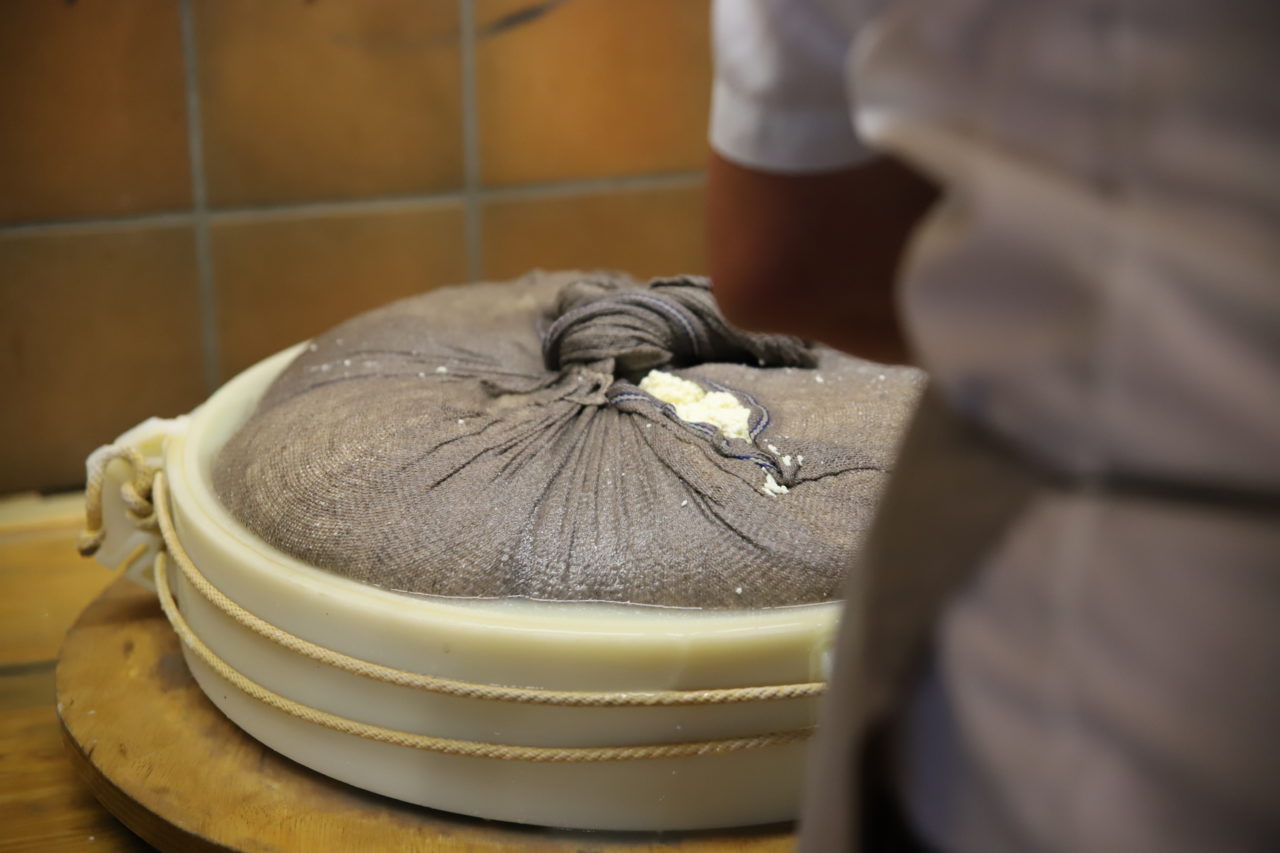 Lunch
Following this experience, we were pretty hungry and excited to eat some fondue ourselves, The Hôtel de Rougemont & Spa had prepared our fondue in a bread bowl! This was a waste-free dining experience and it was a very original way to eat cheese fondue. I would recommend you order this dish.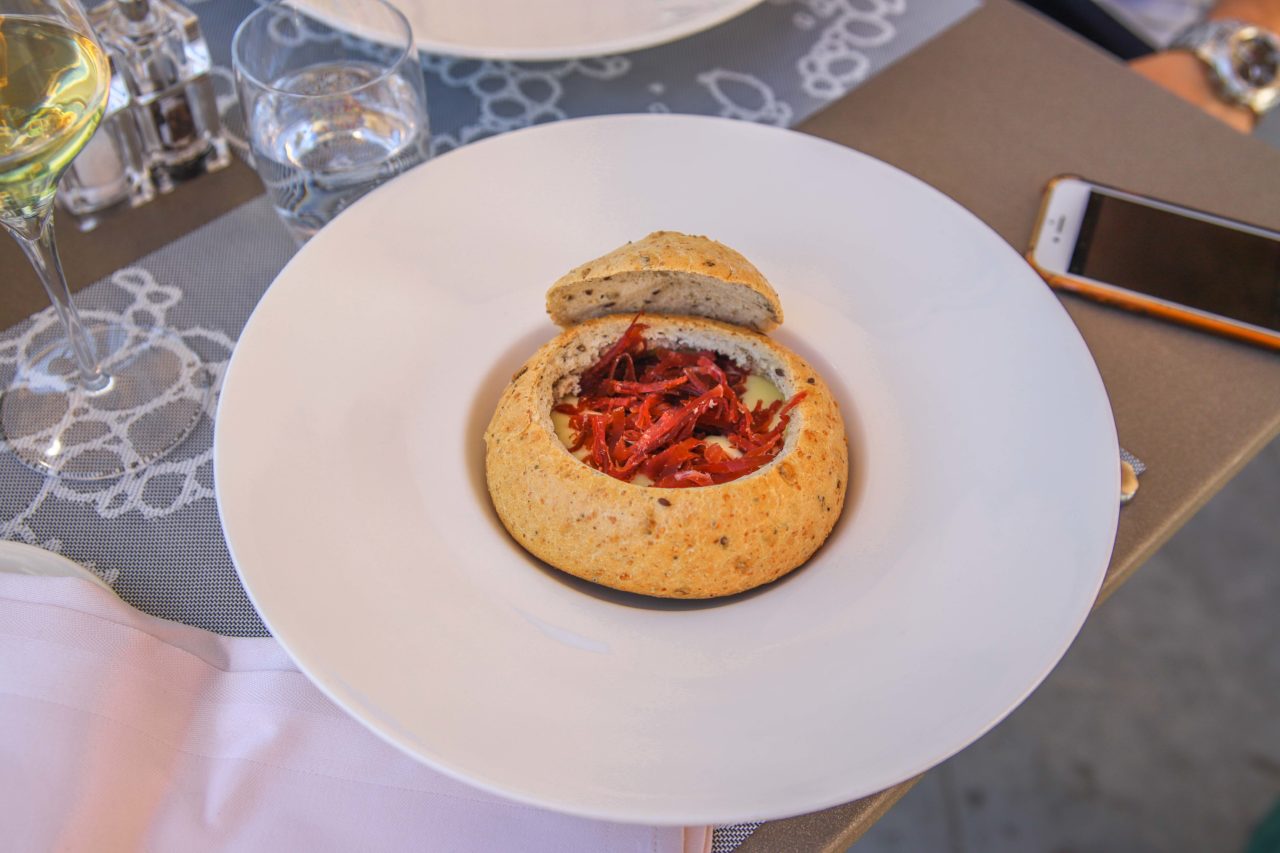 The Nuxe Spa

After an active morning, we were excited to make the most of the Nuxe spa downstairs. As you make your way through the sliding doors, you will come to the reception where you can book in for a treatment and purchase any of the NUXE products. On your right, there is a fitness area and the changing rooms, on the left, the pool, sauna and hammam. The pool is surrounded by the same dark slate that you will find in the bathrooms in the rooms and there is a small jacuzzi section on one side and a current generator on the other side for those of you wish to practice swimming.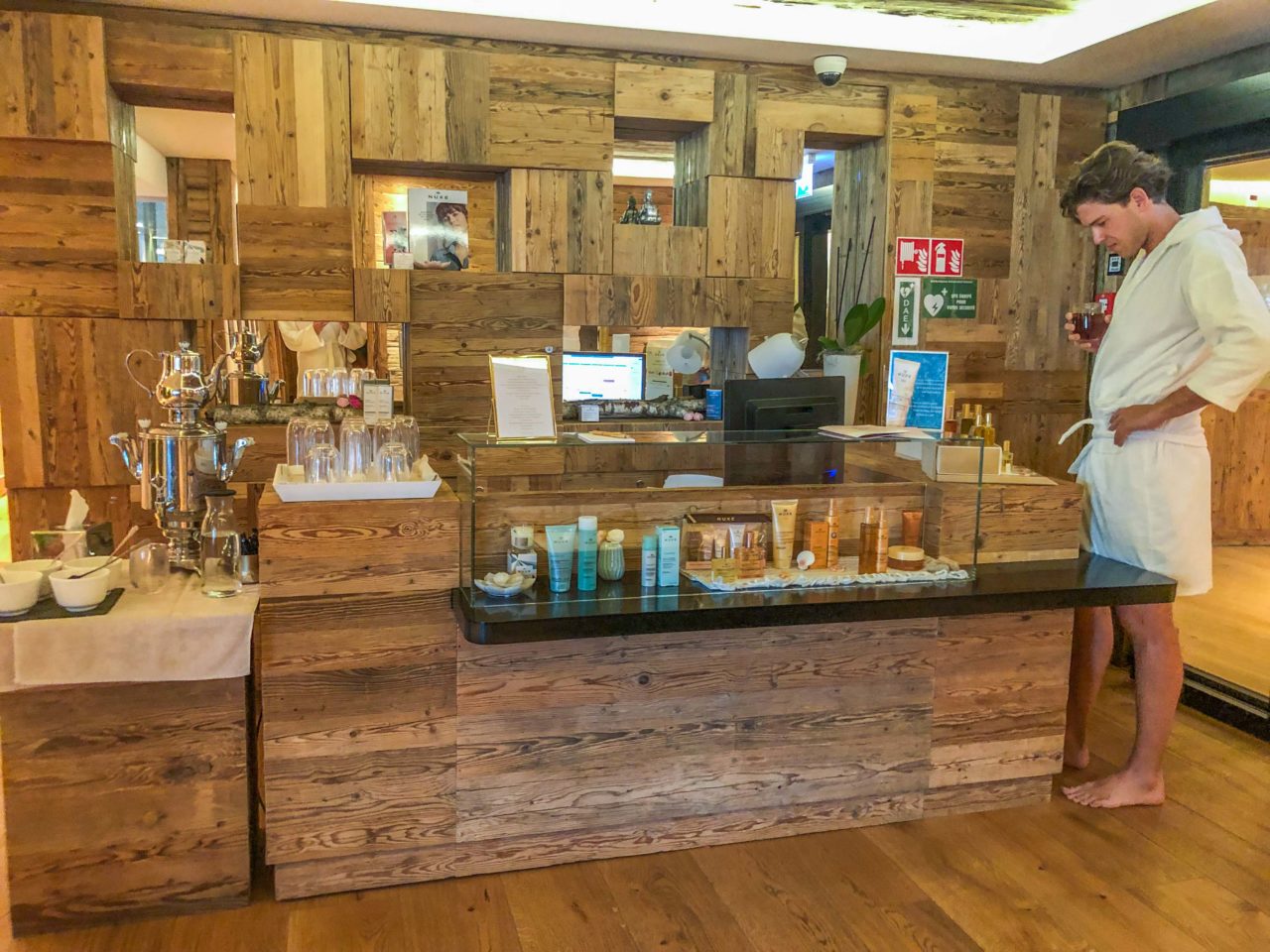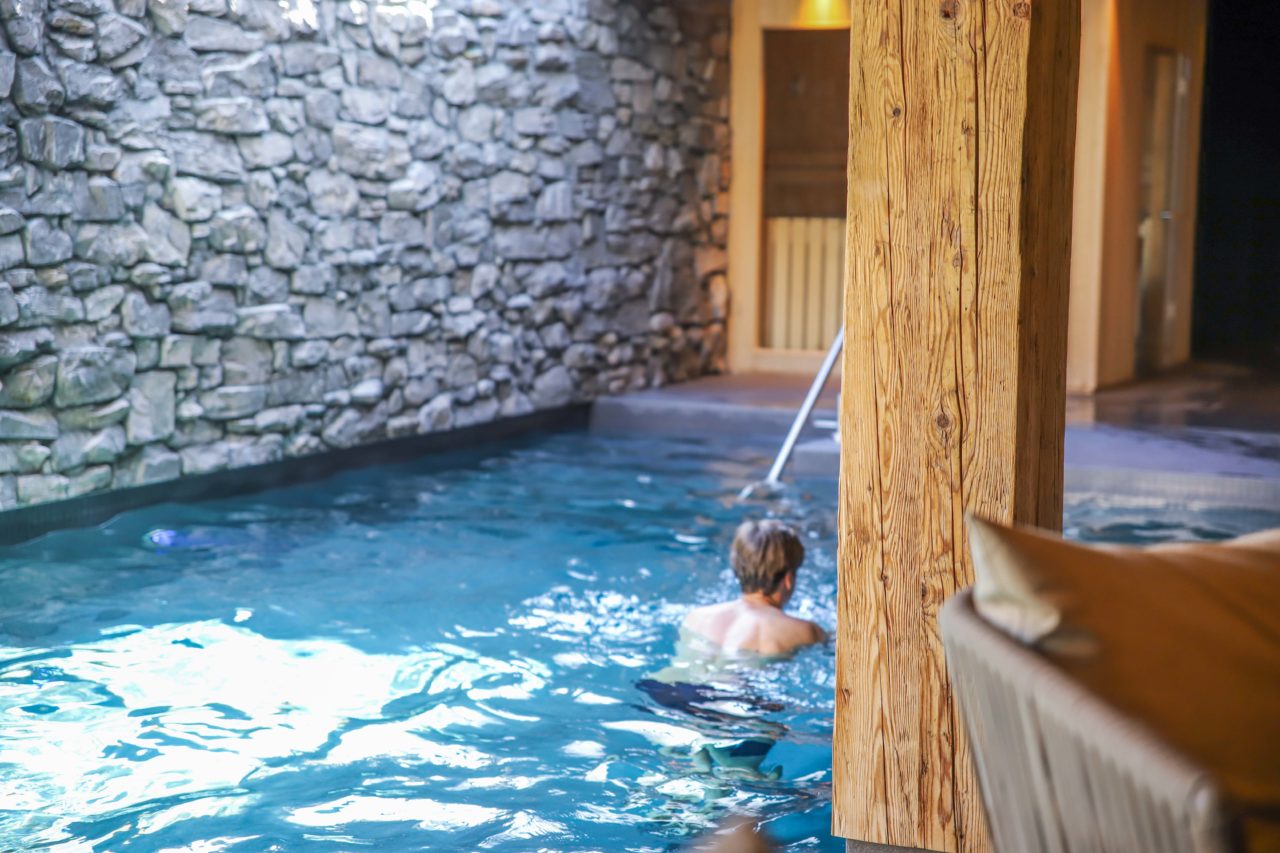 We enjoyed all of the spa facilities before our couple's massage. We were booked in for the ENERG'ESSENCE_ This exclusive face and body massage* allows your spirit to refocus and your vital energy to flow by using smoky quartz. Your body is deeply relaxed. 1H30 | CHF 220. This massage meets every expectation! I am very picky and have quite high expectations when it comes to massages because I know what I like and I do not like being disappointed. The girls were fantastic! They adapted to our needs and had both of us wanting to fall asleep within minutes (one of us did fall asleep…and it wasn't me !)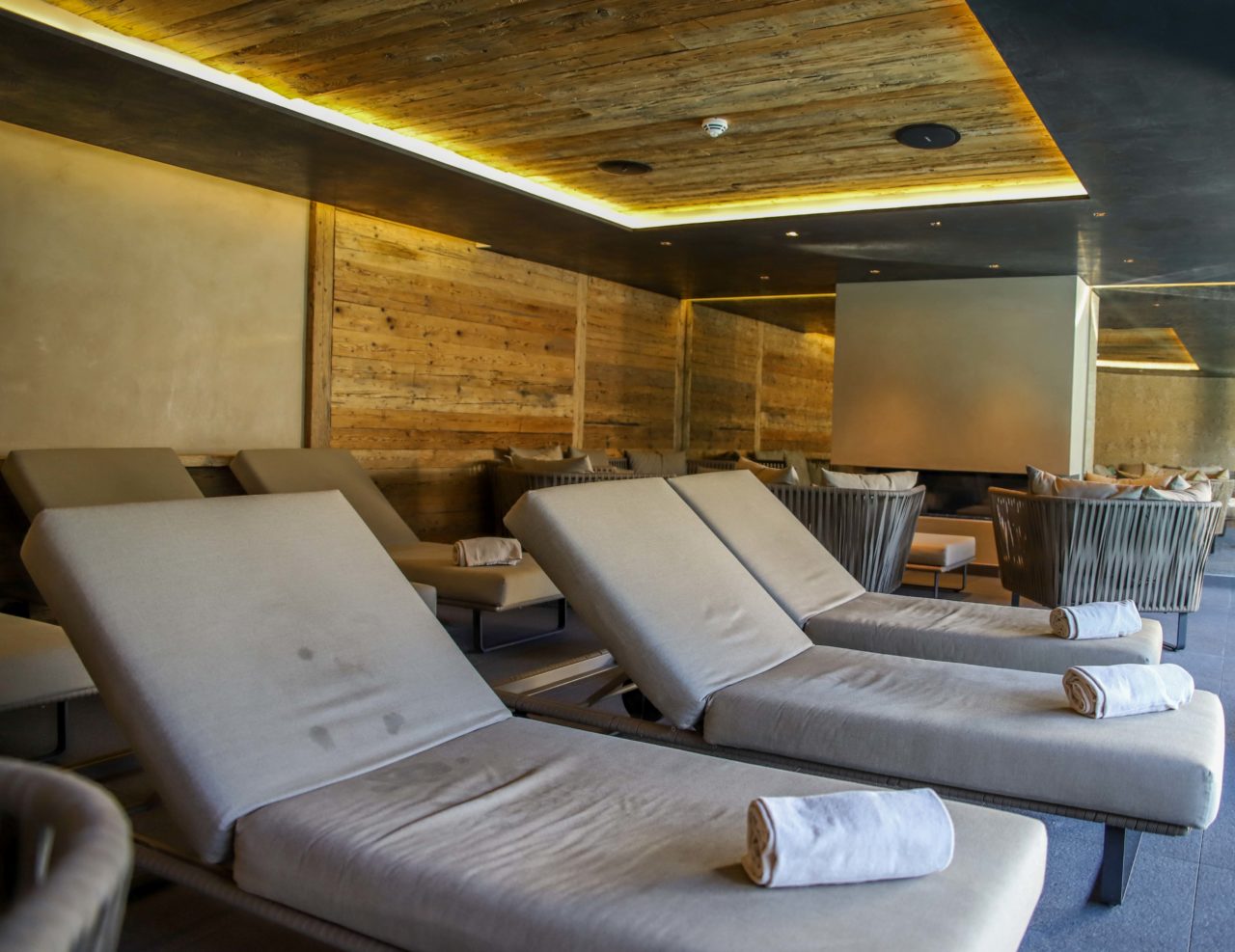 We floated out of the massage room and up to our room where we were feeling very depressed at the idea of having to pack up and head home. There is just something about the Pays d'En Haut and the Hôtel de Rougemont & Spa which allowed me to leave all the stress of the week at home and relax even if we made the most of the activities in the region. 

Thank you to the entire team for this experience. It is one to be repeated.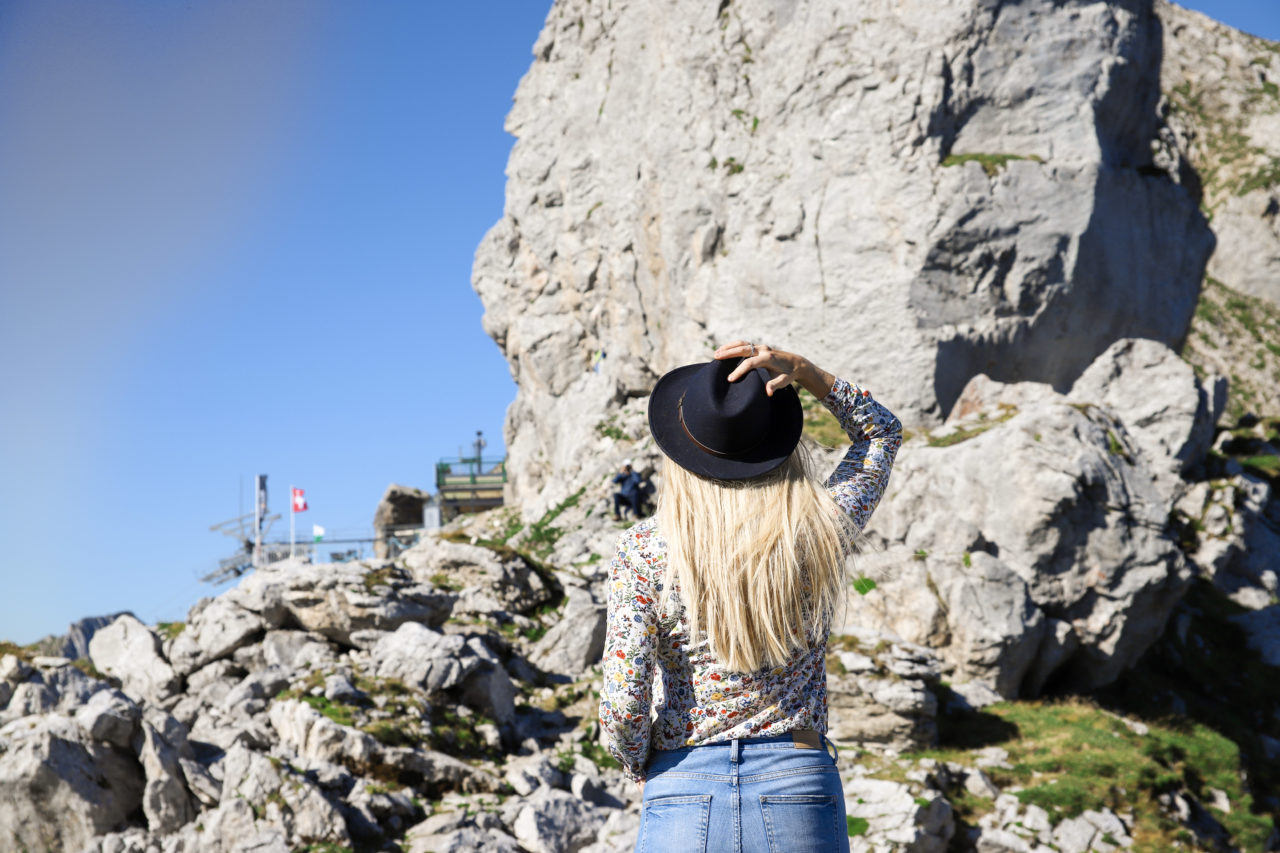 The Ultimate To-Do List at Hotel de Rougemont & Spa
Go stroke the furry elevator
Enjoy a drink on your balcony, overlooking the spectacular view
Cosy up by the fireplace
Enjoy a spa treatment
Try the fondue bread bowl
For more information and to book your stay please go to: https://hotelderougemont.com/
Hôtel de Rougemont & Spa | Chemin des Palettes 14 | CH-1659 Rougemont | Schweiz
Tél: +41 (0)26 921 01 01 | info@hotelderougemont.com