Carnivores rejoice everywhere as thanks to 57° Grill, Ouchy's latest restaurant opening – you can indulge in countless meat and fish dishes. Reunite your friends and family for a fun filled meal where sharing is the aim of the game. Pick your favourite meats or fish, grab a selection of delectable sides and sit back and enjoy the lake views.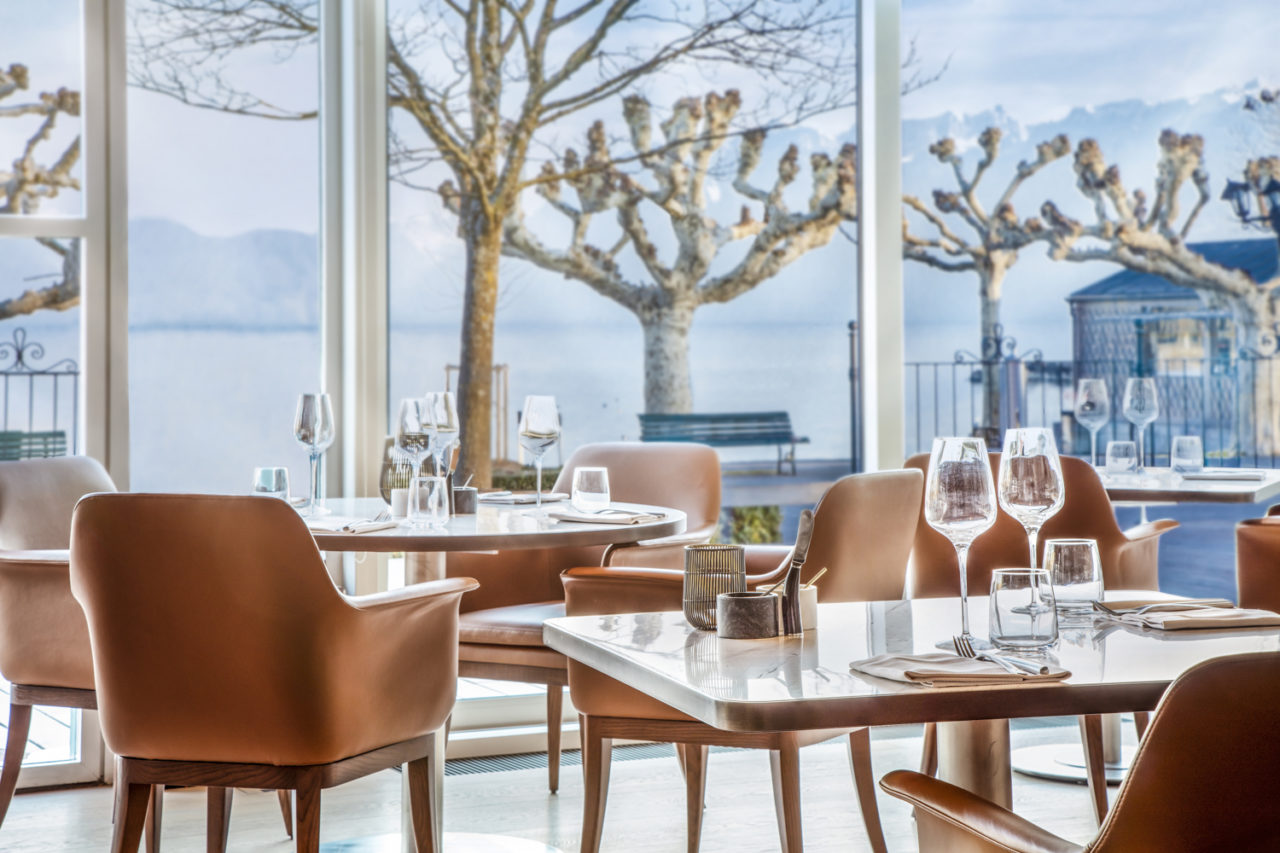 The Restaurant
The Château d'Ouchy recently underwent renovations and they have created a very New-York like instagrammable location called the 57° Grill. The vibes you get when you walk in really have me transported to a trendy London or New York restaurant. I love the stylish, somber design paired with the pop of colour. The fireplace really brings the space to life and you can just take a seat in the veranda or on the terrace once the summer season begins and just enjoy watching the World go by on the banks of the Lac Léman.
Side note: Before I get stuck into this article, I wanted to briefly explain that upon my arrival at the Château D'Ouchy, my camera decided it was the ideal timing to fall out of its bag and go crashing to the ground, destroying the lens so all photos have been taken with a phone and not my beautiful Canon 6D mark ii.
The Starters
We shared the mini sardines with seaweed butter and the bison tartare with whiskey and smoked salt. We all know that I am addicted to raw meat / fish / vegetables, just anything uncooked really! However, I must say that I did not love the texture of the bison, I did not appreciate the consistency of the meat itself (this was also the first time I was trying bison.) I wouldn't be in a hurry to eat bison again.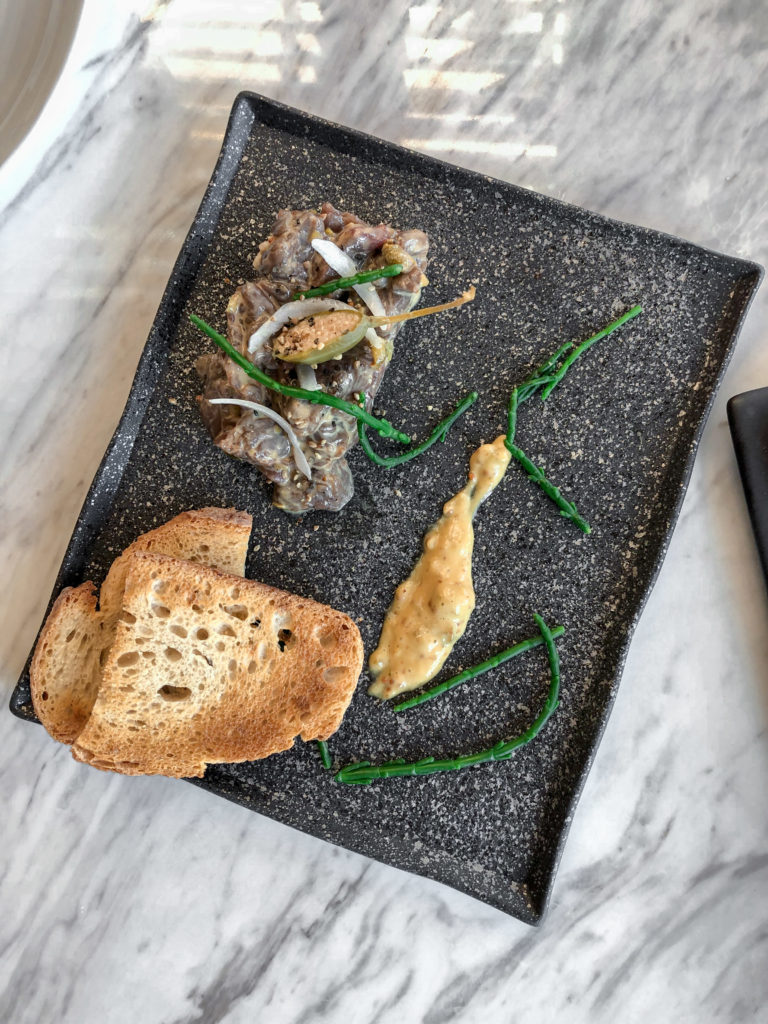 We did enjoy the sardines but be warned, they do offer a VERY generous portion, so I would say that 2 people could easily share this, unless you are extremely, extremely hungry that day !!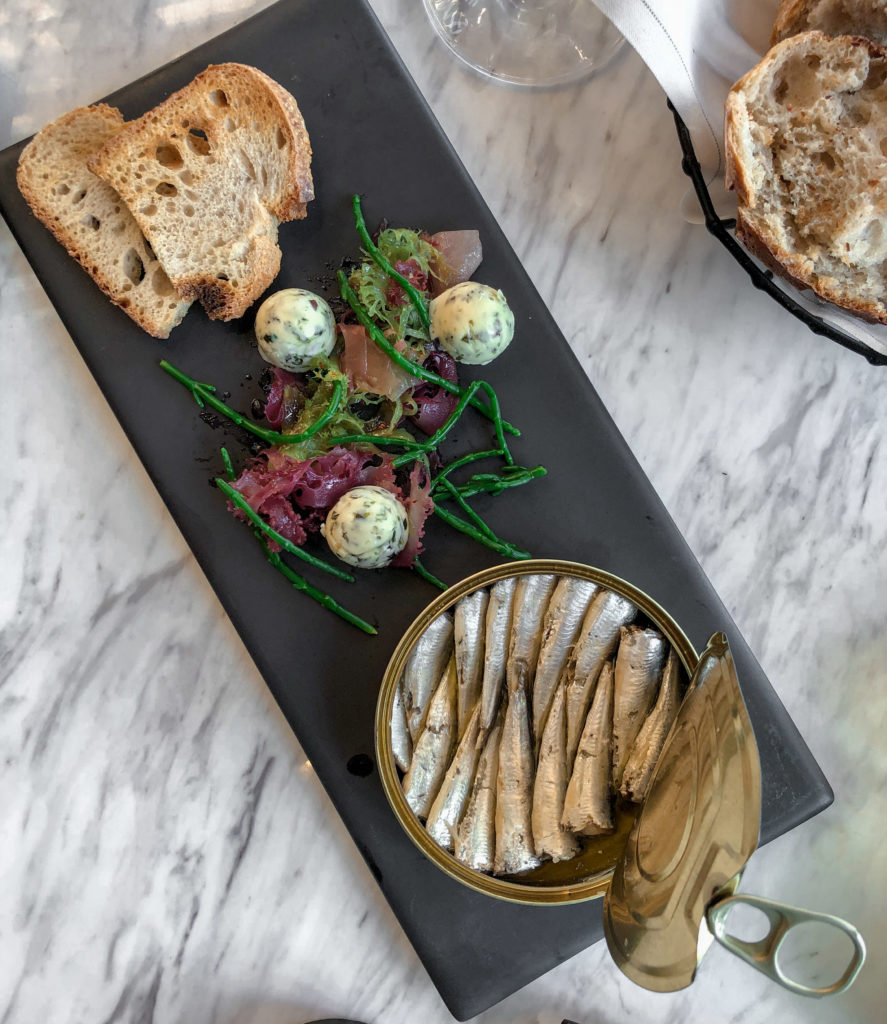 We did see the pâté en croute be whiskey away on its special little cart, surrounded by pickles, sauces etc and if you enjoy pâté then I would definitely say to go for this!
Personally, I may try the beef Carpaccio or the tuna ceviche next time.
The Mains
We debated for ages on what to order. I love meat but I also love fish and when I see lobster on the menu, then I get excited! Nonetheless, I had to remind myself I was at 57° Grill and for me grills = large pieces of meat.
The selections of meat you can choose from range from beef filet to T-bone Angus Swiss meat, to roasted chicken, to even lamb. I do appreciate the fact that 57° Grill have a good range of local produce on this menu as it is an important factor, but it still made the decision extremely difficult.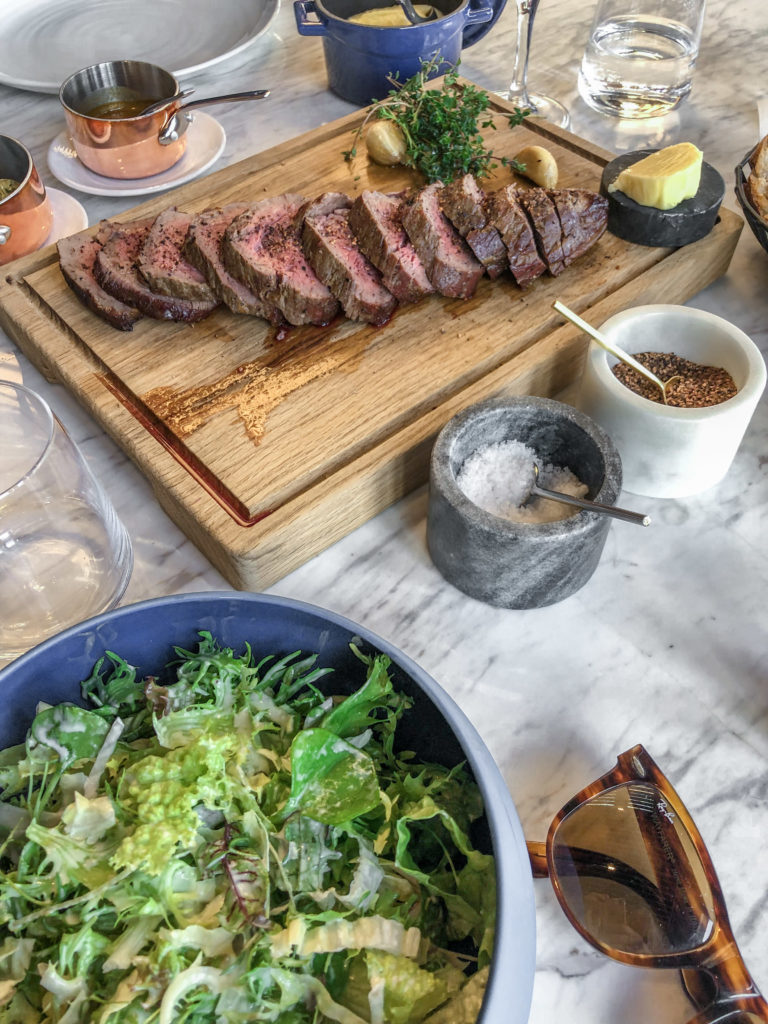 In the end, we opted for the chateaubriand from Hereford, Ireland (I felt close to my heritage at this stage.) This dish is meant to be shared (2 people minimum) and we selected a café de paris style sauce and a Sarawak pepper sauce. We also had chips or fries, a salad and mashed potatoes. Just to be extra greedy we also added garlic and parsley mushrooms (droooool)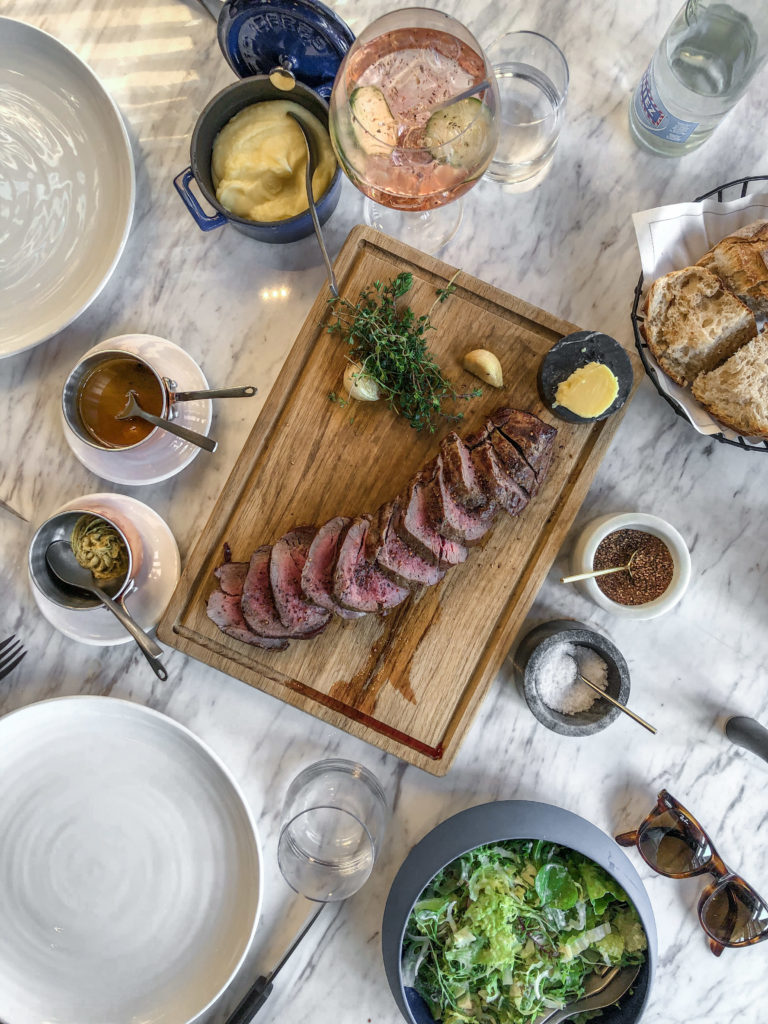 Well how can I describe this mouth orgasm without being too graphic?! You don't need a knife to cut this meat, it literally just melts on the tip of your tongue (I am genuinely salivating at the memory…) It was perfectly cooked and seasoned and the pepper sauce was incredible! It is a definite MUST!!!
The sides were really tasty, the mashed potatoes were so creamy and the fries very crispy (the way I like them).
The Overall Experience at 57° Grill
I found the service to be great from start to finish, although one of the waiters was convinced that my friend wasn't enjoying his Hendricks and tonic so he kept asking if he was ok ( I found this hilarious). They were however, very helpful when it came to selecting which dish to try as it was a very difficult task and a lot of the plates are made for 2 people minimum so it is ideal to go with a crowd.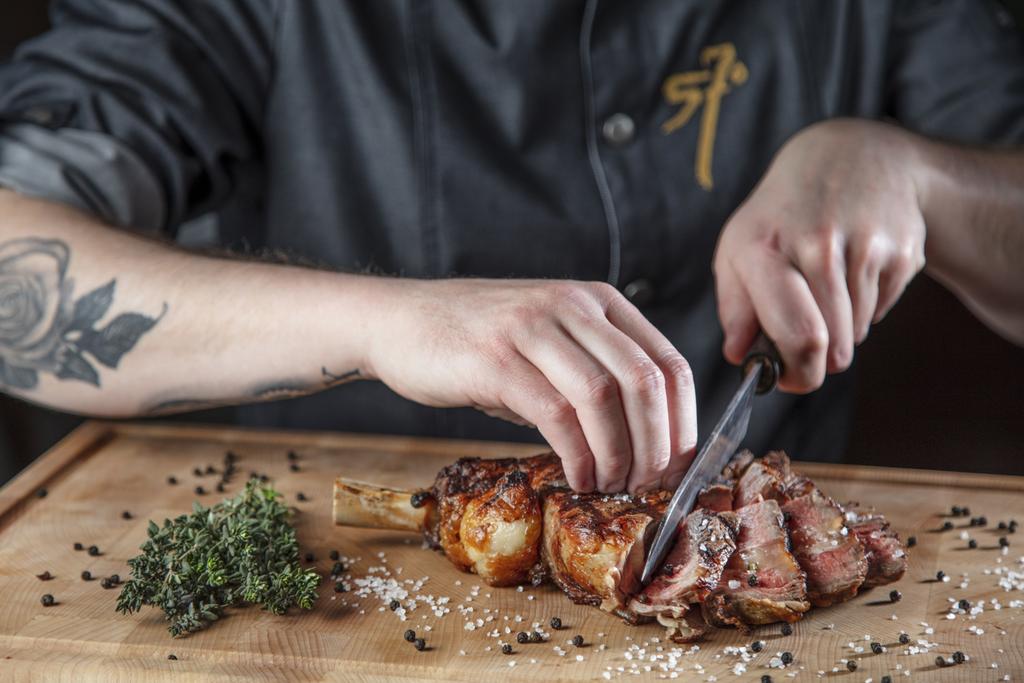 I wish I could share my thoughts on dessert but we just did not have any space for anything. Just means I will need to come back and also so to try the fish but I recommend you opt for meat on your first visit and concentrate on the mains as I feel these are the real stars of the menu.
Thank you so much 57° Grill for inviting us, I can't wait to go back!
Fore more information and to reserve your table go to:
https://www.chateaudouchy.ch/restaurants-bars/57-grill/
Place du Port
CH – 1006 Lausanne
T: +41 (0)21 706 57 57
57grill(at)chateaudouchy.ch