Do you love cauliflower too? This recipe is super simple and super delicious! Don't let the word soup fool you into thinking that it isn't filling. I really love the creamy and smooth textured of this roasted cauliflower soup and I hope that you do too!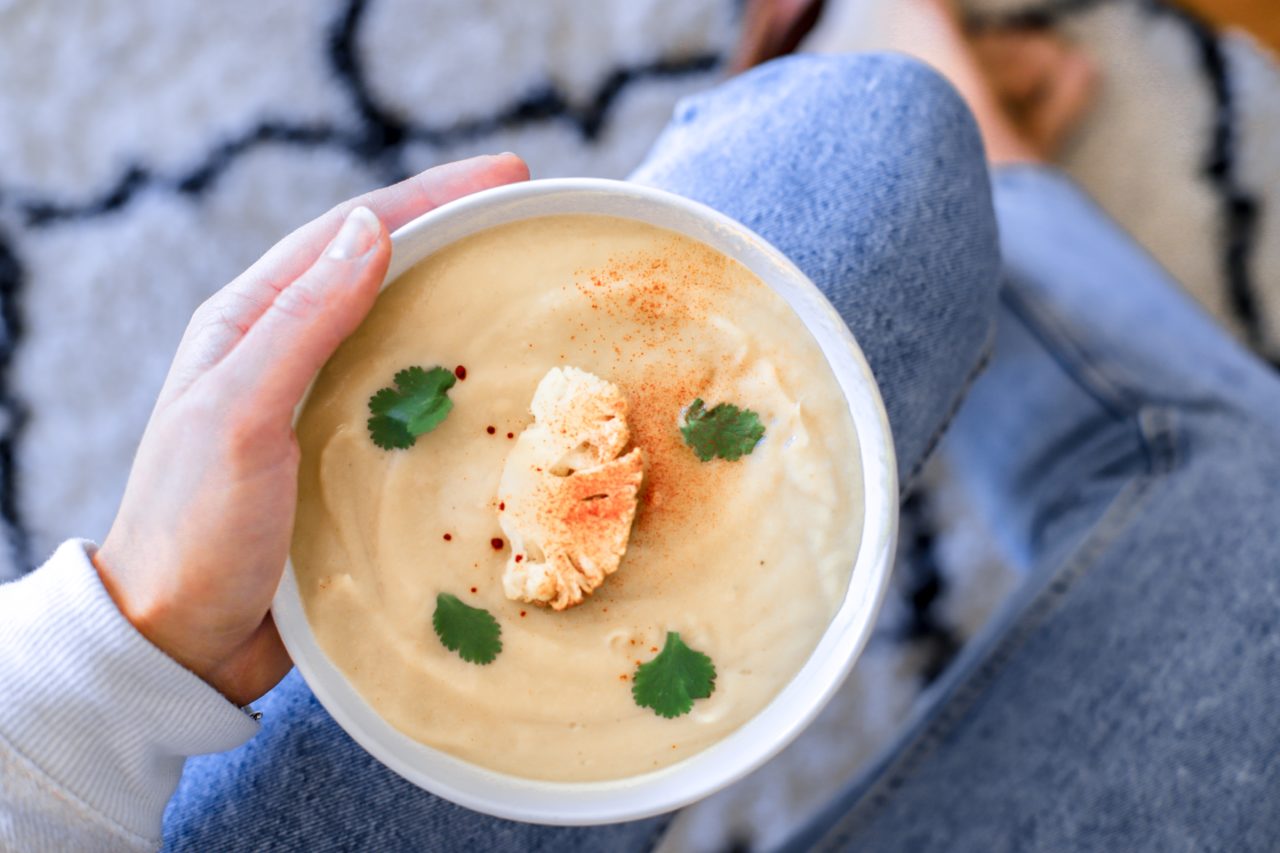 Ingredients
1 Cauliflower head (cut up into florets)
1 litres of vegetable stock
2 tbsp of olive oil
2 sprigs of rosemary
2 garlic cloves
Salt & Pepper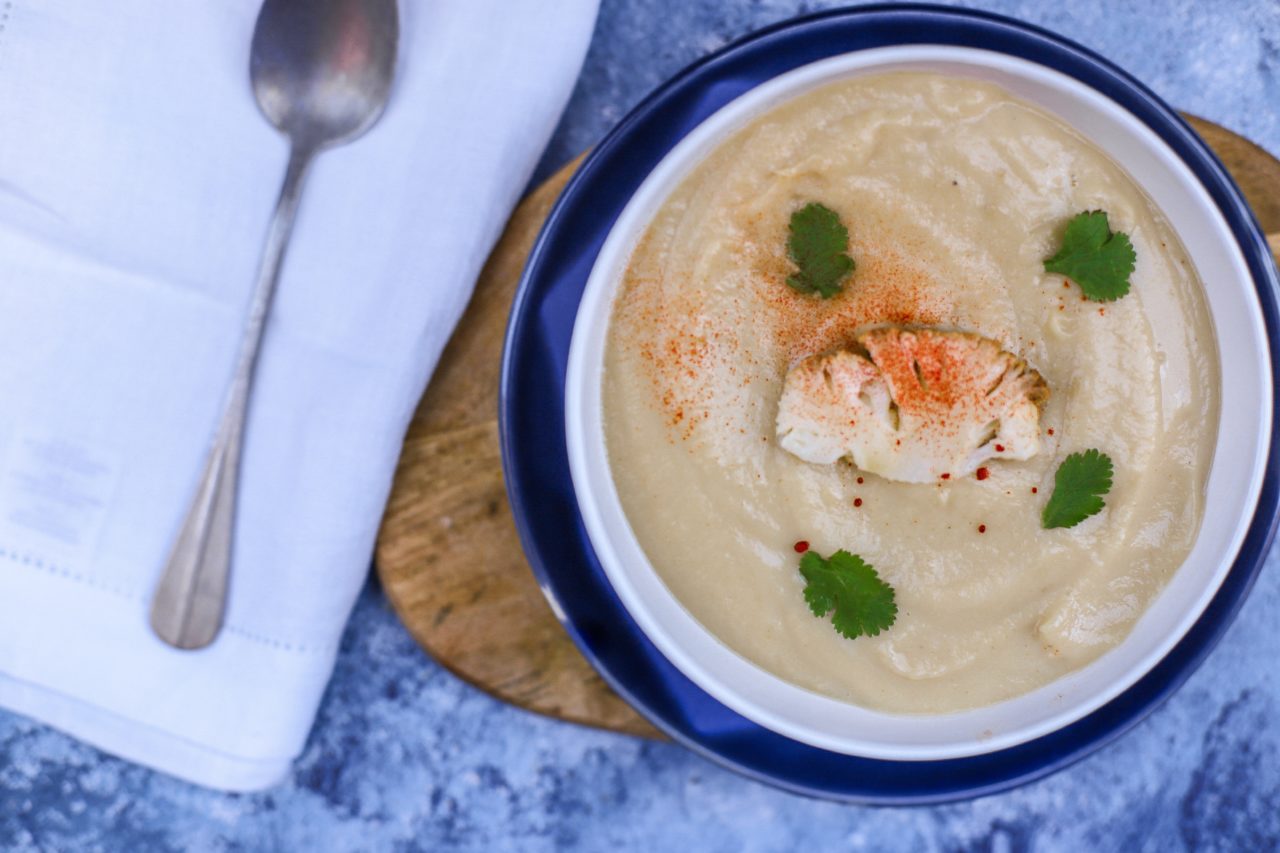 The recipe
Preheat the oven to 200 degrees Celsius.
Place all the cauliflower florets in a baking tray along with a pinch of salt, the garlic and the olive oil.
Mix it all up so that the cauliflower is nicely coated in the oil and place in the oven for 30-40 mins.
Remove the cauliflower from the oven once the pieces are soft and a little brown around the edges.
Take the vegetable stock and cauliflower florets and place them in a blender.
Blitz until you achieve a smooth consistency and then pour the soup into a saucepan, season and heat up just before you want to eat it!
Sprinkle with a little smokey paprika if you wish.
Bon Appétit !