Enjoy this Zesty Blood Orange Oatmeal this morning. The added freshness from this citrus fruit, really brightens up this morning staple. It really is a delicious way to start your day.
Serves: 1

INGREDIENTS:
• 1 blood orange, peeled and sliced
• 50g of oats
• 200ml milk
• 1 tbsp of honey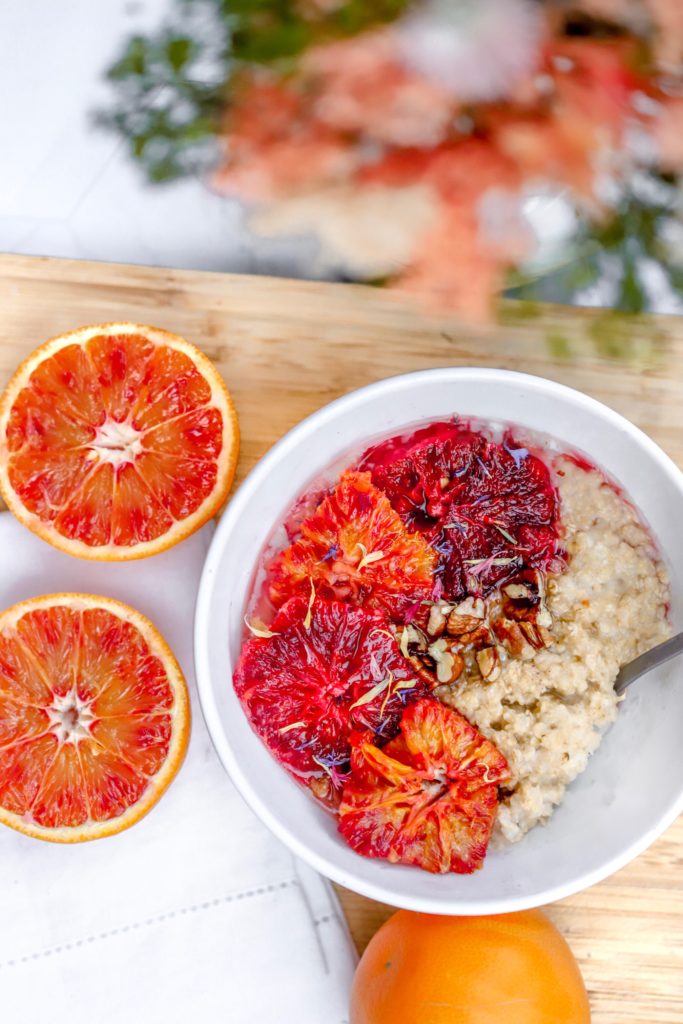 METHOD:


1. Take your orange slices and place them in a pan on a medium heat until they start to go slightly brown on one side.
2. Add half the honey to the pan with the oranges to caramelise them.
3. Take a saucepan, place your oats and milk inside and cook over a medium heat.
5. The oatmeal should be ready after 5 mins.
6. Place the oatmeal in a bowl, add your orange slices, the remaining honey and enjoy a delicious healthy breakfast.