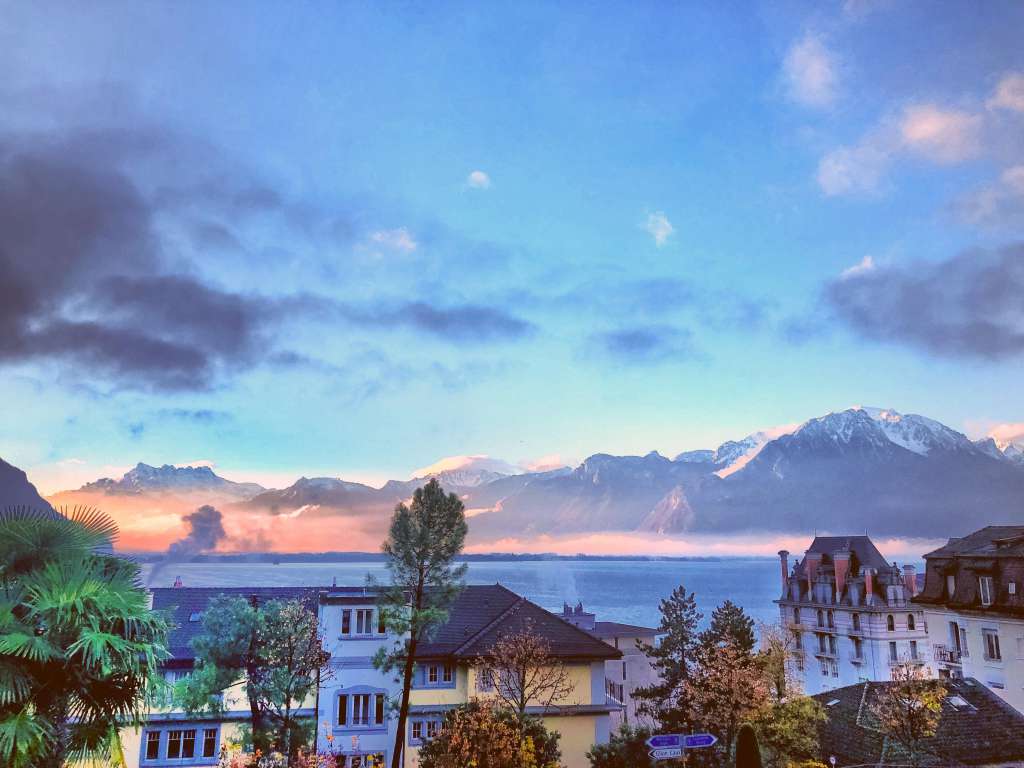 The city of Montreux renowned for it's iconic Music festival, The Montreux Jazz Festival and its annual Christmas Market, actually offers a whole lot more than that. Settled at the foot of the Rochers de Naye and on the shore of Lake Geneva or as we call it the Lac Léman, Montreux has a very mild climate which makes it ideal for palm trees,  giving an exotic vibe to the town.  Summer, like in Winter, Montreux attracts tourists and locals alike due to its cultural offerings.  If you are stopping by this Winter,  I am going to share my favourite things to do in Montreux this Winter.
1. Montreux Christmas Market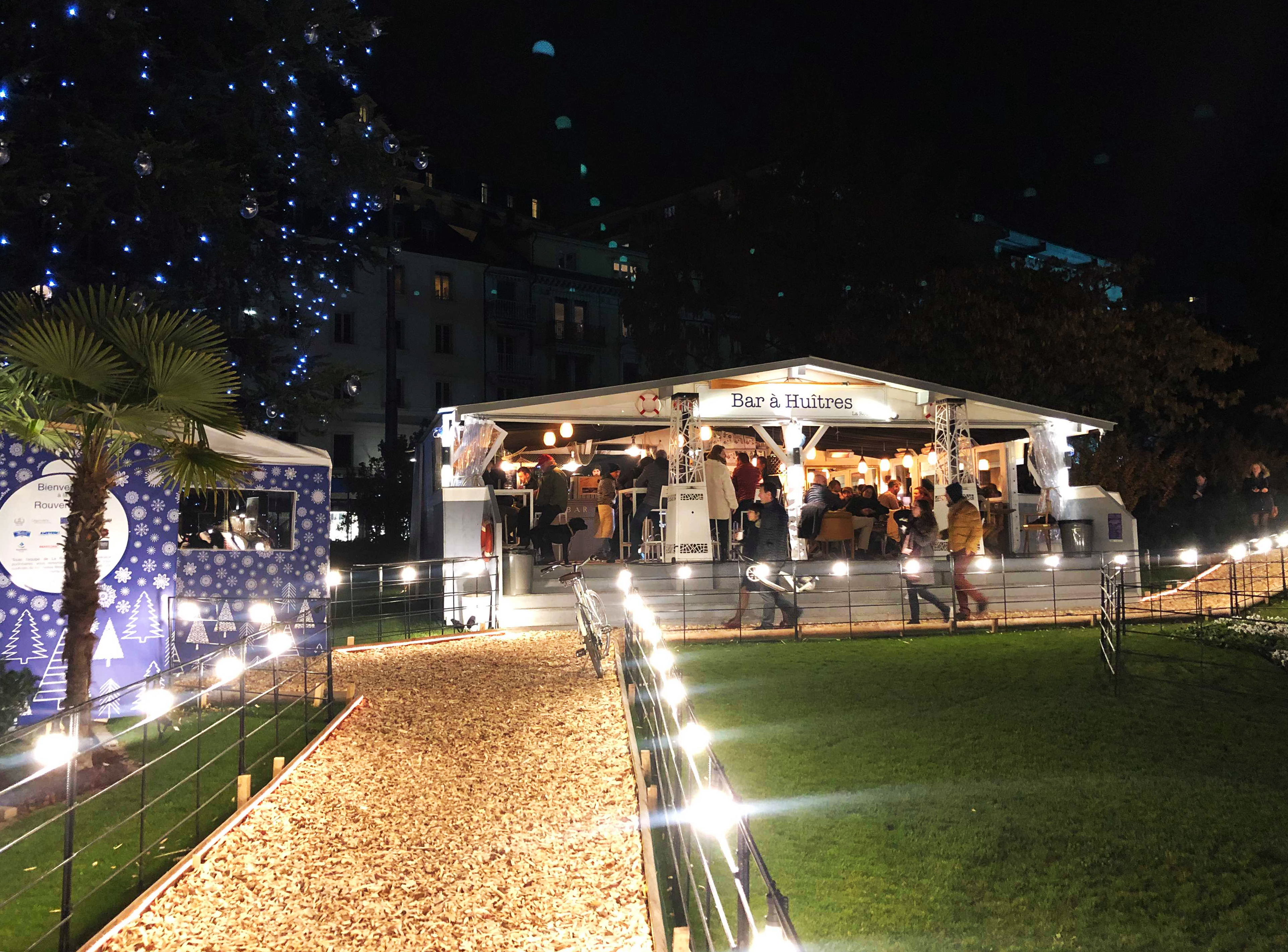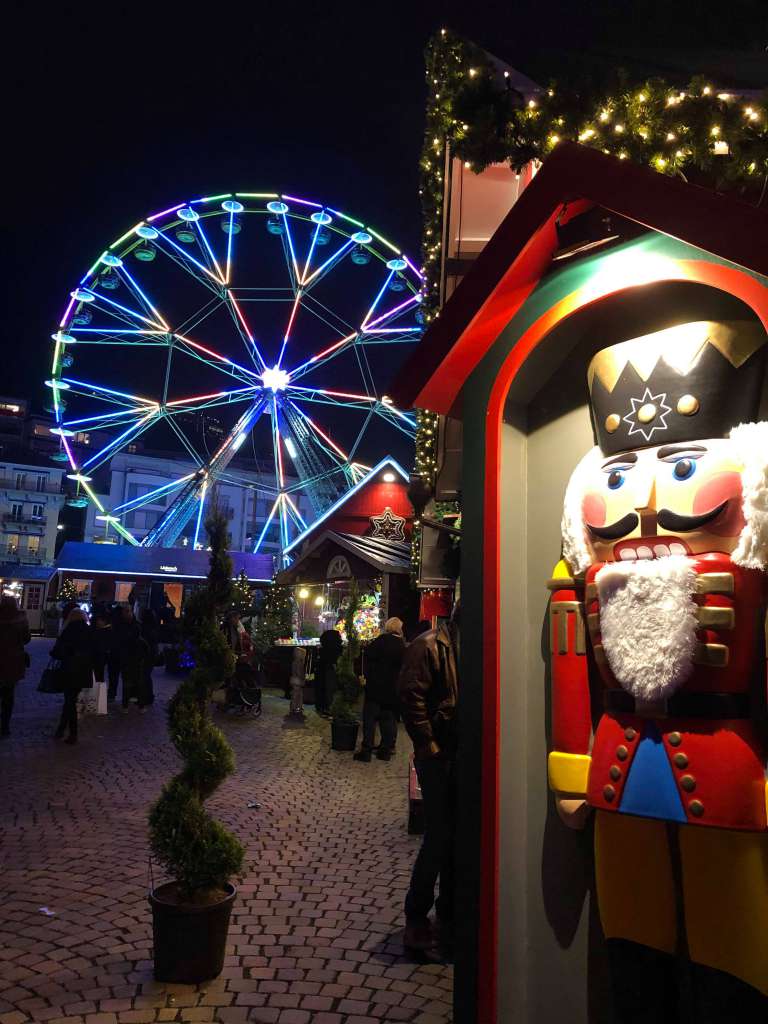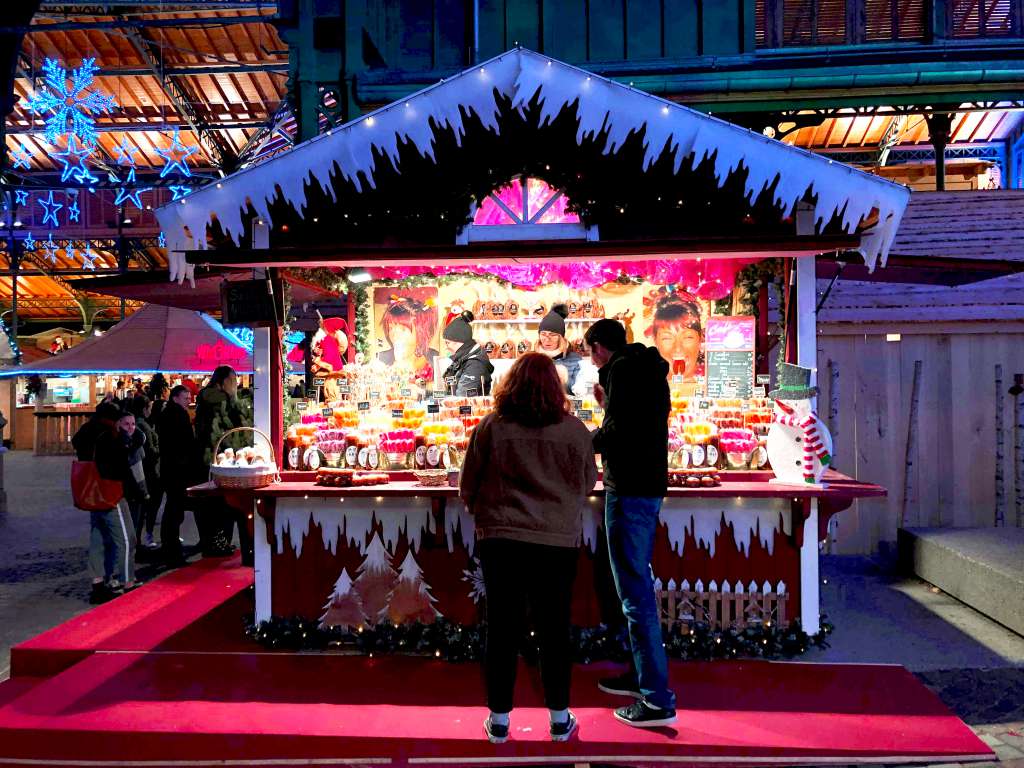 http://montreuxnoel.com 
Opening Hours
Artisans & Merchants
Monday – Tuesday  
11a.m. – 8p.m.
Wednesday – Thursday  
11a.m. – 9p.m.
Friday 
11a.m. – 10p.m.
Saturday  
10a.m. – 10p.m.
Sunday  
10a.m. – 8p.m.
Food & Beverage Monday- Tuesday 11a.m. – 10p.m. Wednesday-Thursday  11a.m. – 11p.m. Friday  11a.m. – 11p.m. Saturday  10a.m. – 11p.m. Sunday  10a.m. – 10p.m
2. Ice Skating in Caux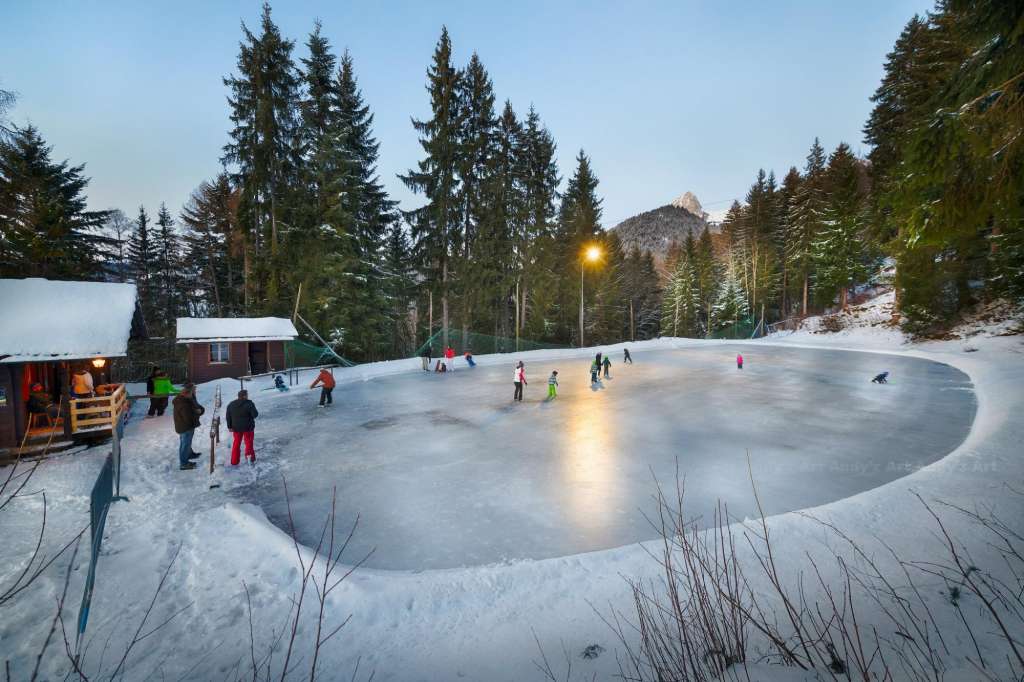 Above Montreux, approximately 15 mins by car or 20 mins by train you can find a natural frozen rink to ice skate on. It has been used for decades and historically was even used for curling. It opens mid-December normally !
www.ilovecaux.ch 
Opening Hours
Wednesday: 14h00-18h00 Friday: 16h00-22h00 Saturday and Sunday: 13h00-18h00 Holidays: 11h00-18h00 Price: Adults : Sfr. 4.- / Children : Sfr. 3.- / Ice skate rental : Sfr. 3.- Infos:
Chemin de la Glacière 9, 1824 Caux
3. Fondue with a view at Coucou Montreux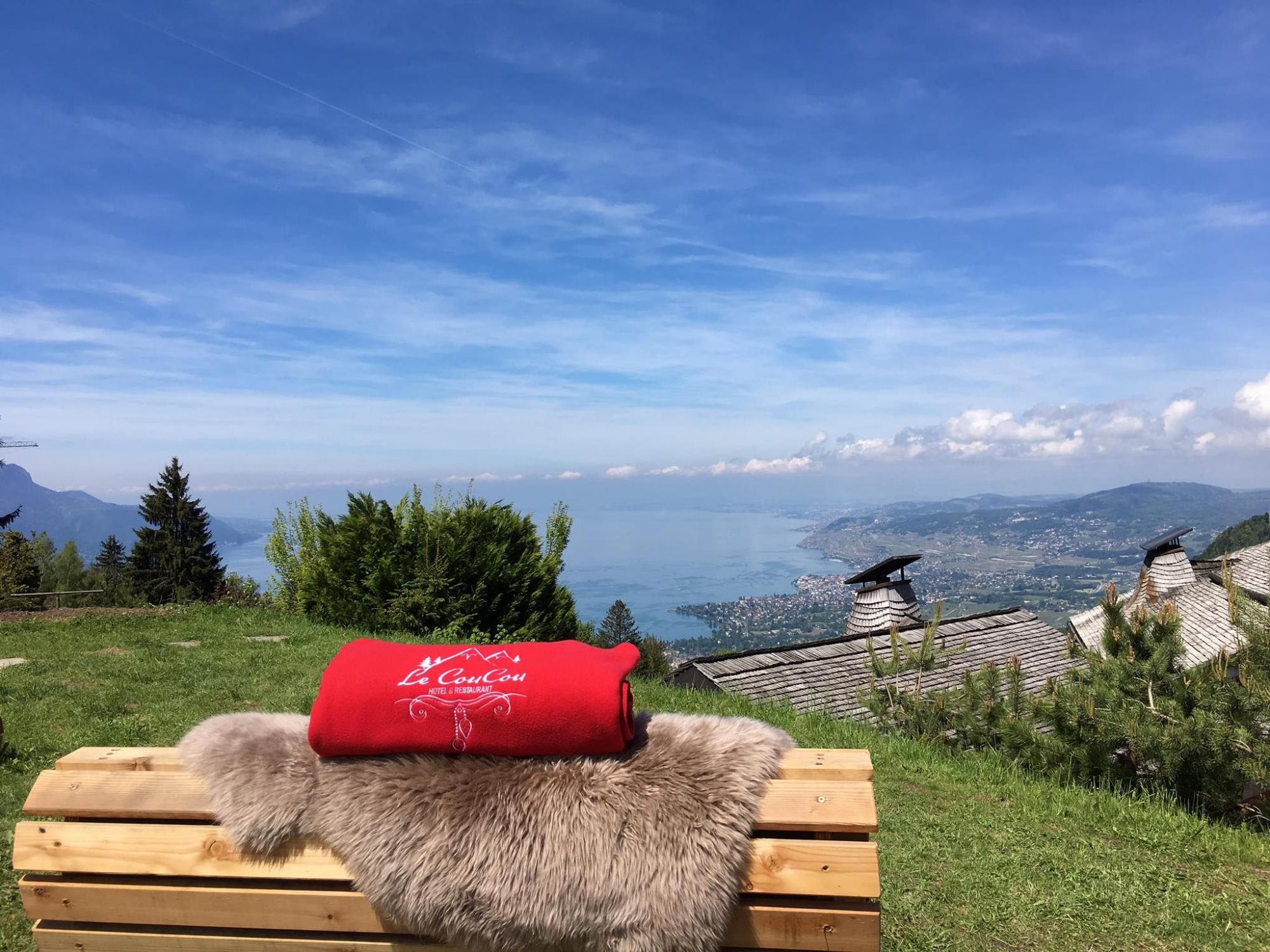 Make your way up the mountain to Caux, a little village overlooking all of Montreux and Lake Geneva.
The Coucou Montreux
resembles a traditional Swiss Chalet from the outside and the inside.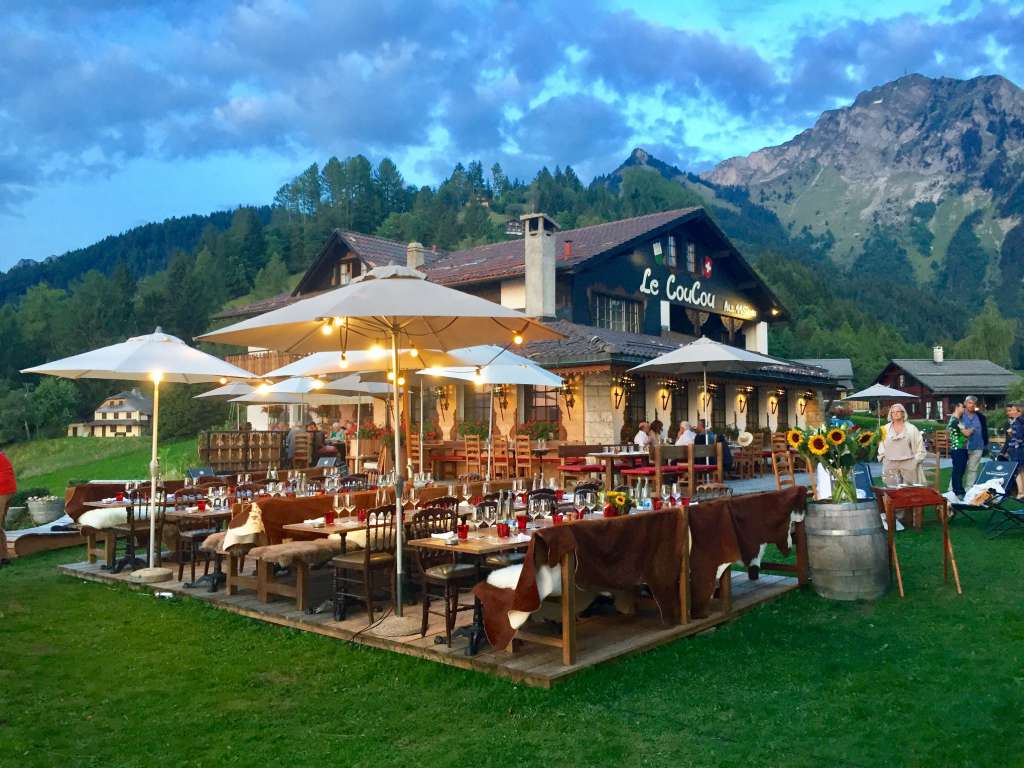 Here, you can enjoy traditional Swiss dishes such as the Papet Vaudois, Alpine Macaroni or my ultimate winter favourites, Cheese Fondue with Truffles and Champagne! (It is literally mouthwatering…) Click here to view the
full menu
.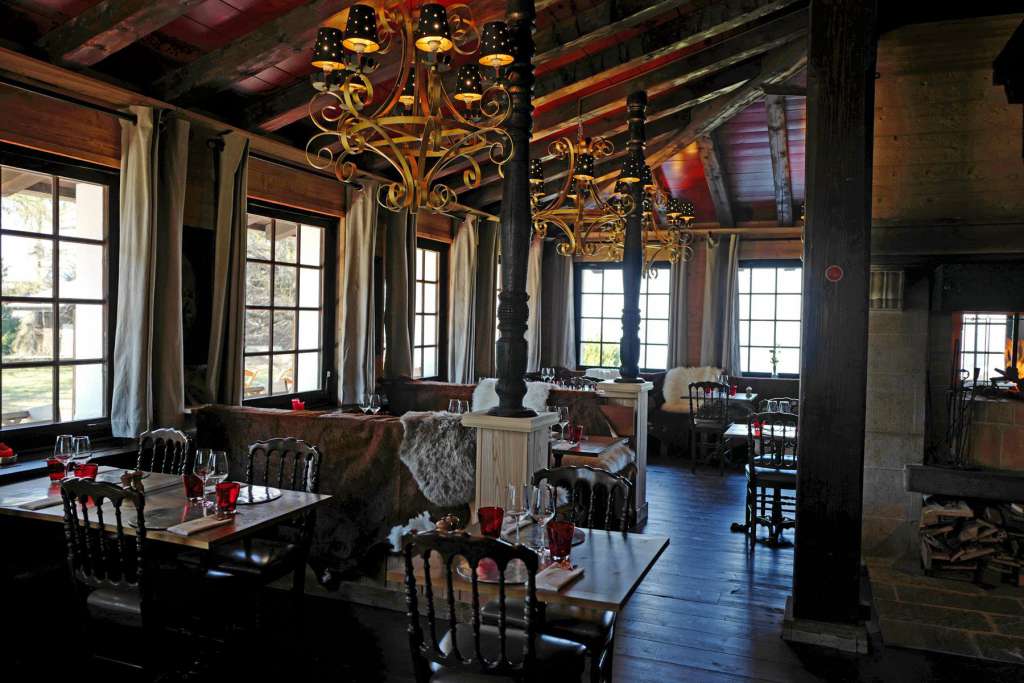 4. Magical Train Ride on the Panoramic GoldenPass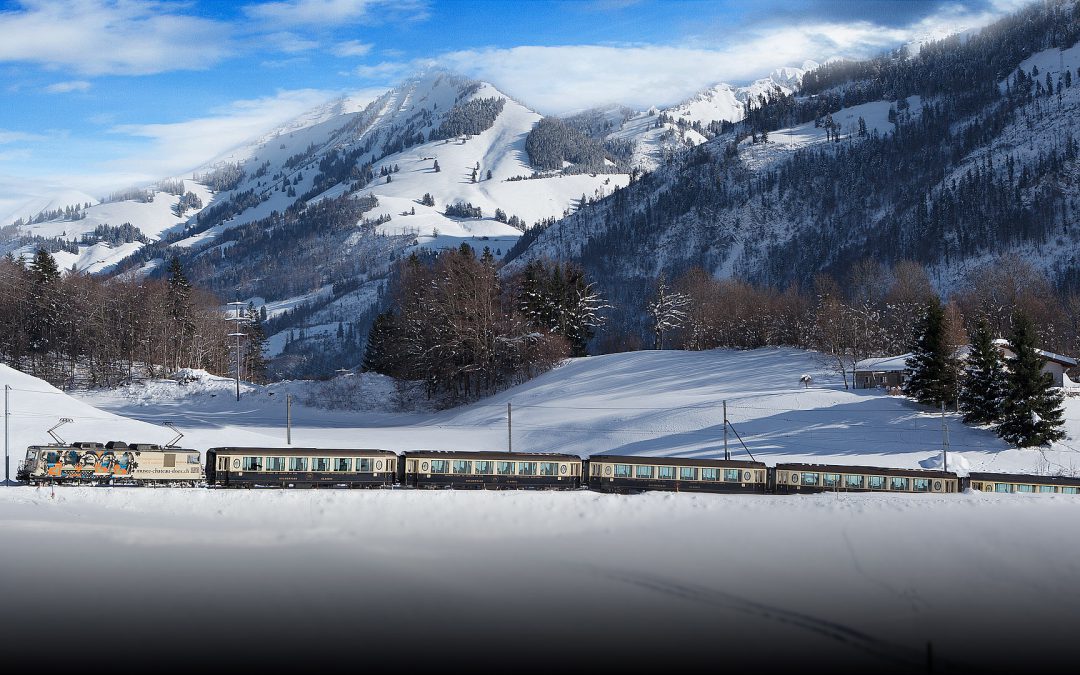 Let our beautiful Alps blow you away as you wind in and out through our Winter Wonderland. Grab the
panoramic train
from Montreux in direction of Gstaad for the most impressive scenery. Once in Gstaad, enjoying wandering around this enchanting city before heading back to Montreux. If you enjoy skiing or snowboarding then don't forget to bring them along as there are many ski resorts surrounding Gstaad.
Sit back and relax with one of the numerous delicious cocktails executed by world-class bartenders and let the various musical performances entertain you and your crowd all through the night.
6. Enjoy a panoramic view from the top of the Dent de Jaman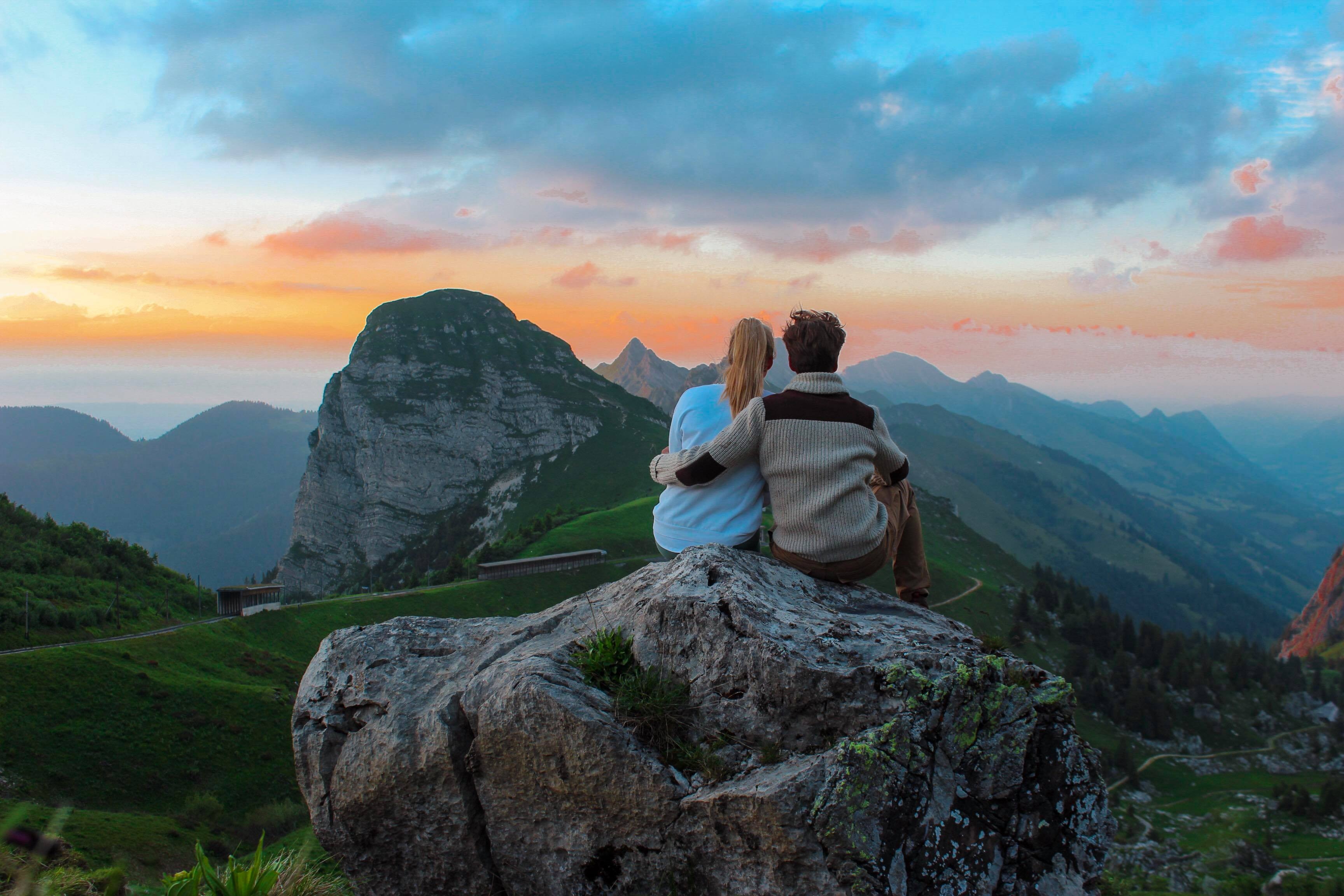 I love going up to the Dent de Jaman ! You can see a panoramic view of all of the Riviera from up there. The walk up is absolutely beautiful but I advise you check the weather conditions first as the road up is a little steep and I would avoid extreme icy conditions. You can only get up here by car ! There are no trains or buses. As an alternative,  you can take the 
www.sbb.ch
  to go to the Rochers de Naye. However, I think it is ridiculous to pay CHF 70.- for a train ride which lasts less than 50 mins each way.
7. Enjoy delicious local cheese at the Laiterie de gruyère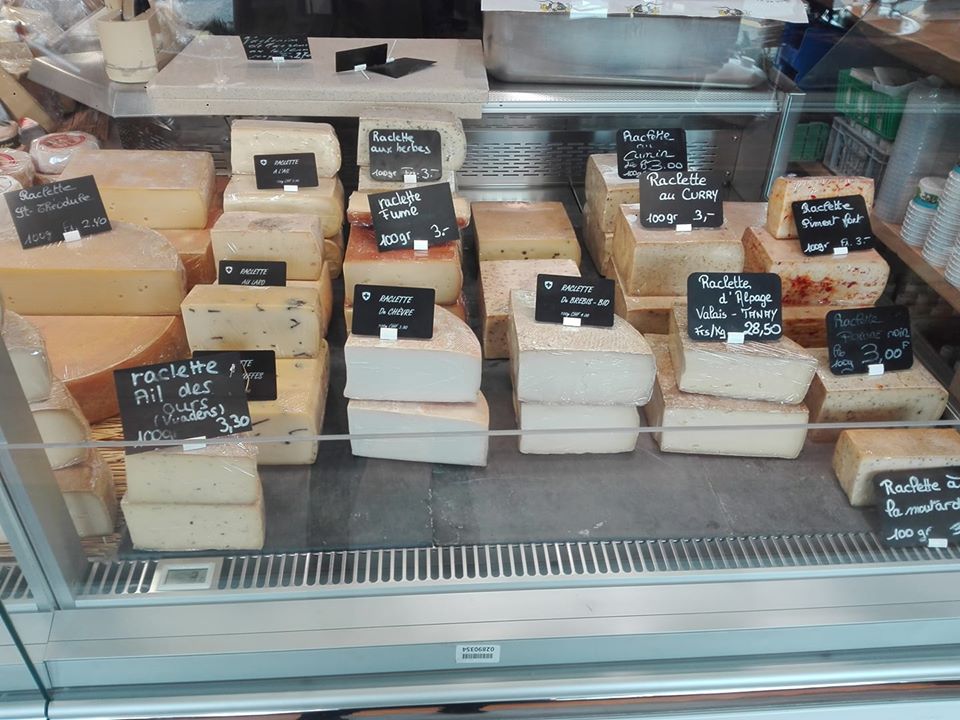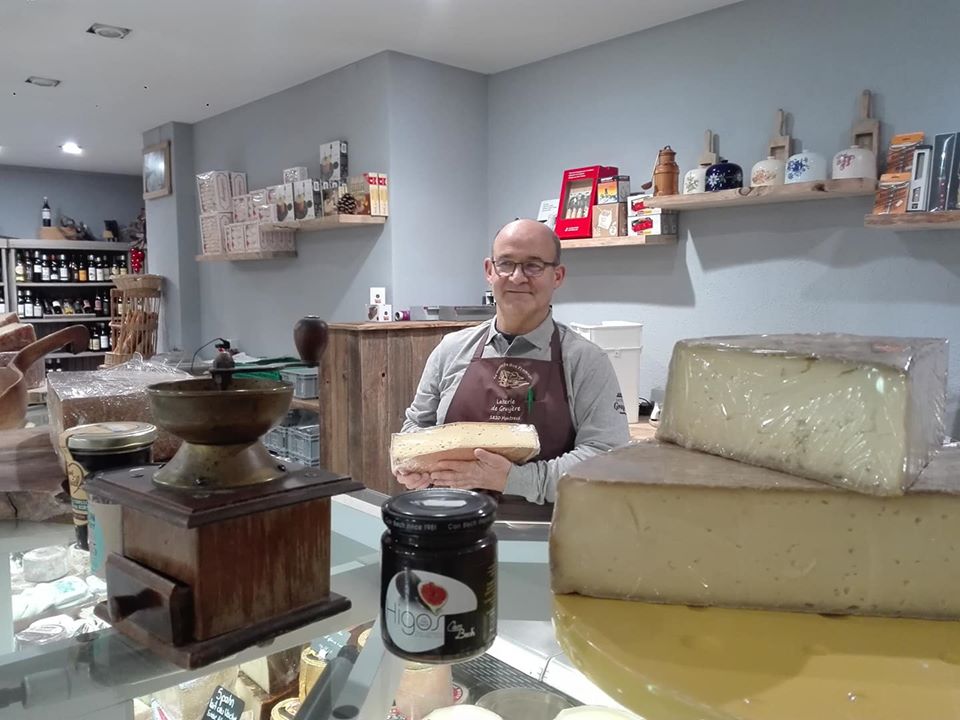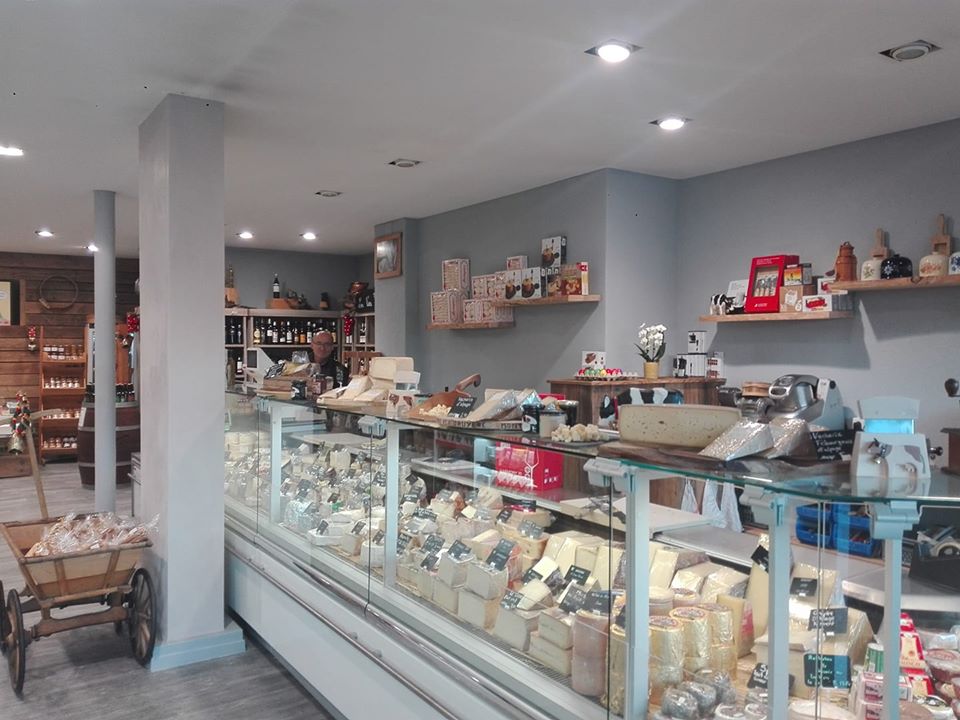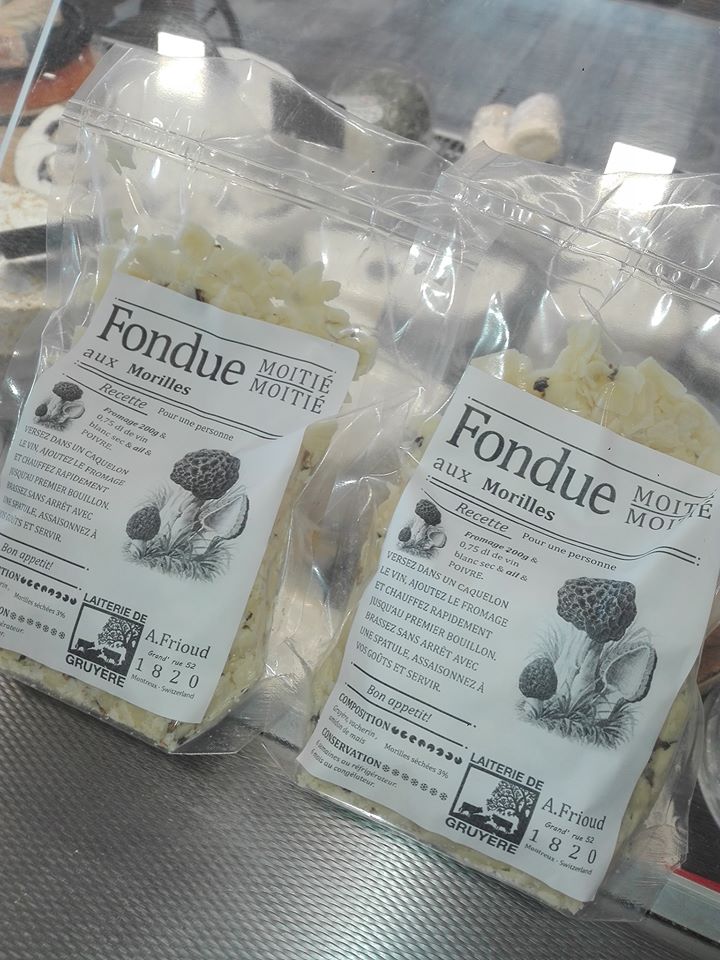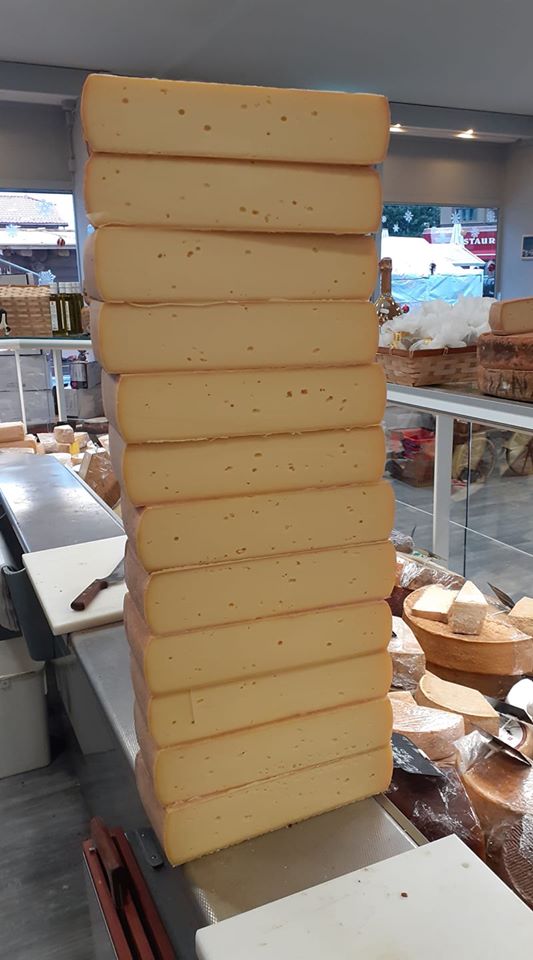 Mr Frioud is the proud owner of this cheese-licious establishment. I have never seen a place which offers so many varieties of raclette and fondue cheese. They have been released a Christmas Fondue this year, containing your traditional christmas spices  !! If you are in Montreux, you MUST visit them! They are just the loveliest of people.
Laiterie de Gruyère
Facebook
021 963 25 22
Grand' rue 52 Montreux, Switzerland 1820
Monday – Friday: 08:00am – 07:00pm
Saturday: 08:00am – 06:00pm Sunday: 12noon – 05:00pm
Monday :  12:30 – 18:30
Tuesday – Friday : 09:00 – 18:30
Saturday – Sunday : 09:30 – 18:00
8. Les Avants Sledging Run
Before you turn your nose up and say that this is a children's activity, just imagine a 2.5km road covered in snow and all you need is a sledge and some good company. This activity is great fun whether you are with kids or not. I promise you will have a BLAST !! The starting point is at the base of the funicular in Les Avants, you need to take it up to Sonloup before sliding all the way back down.  If you feel like being a little more adventurous, this run is open until 10 pm Wednesdays, Fridays and Saturdays.
Prices
Day Card
Adult (from 16 years old) CHF 15.-
Child (from 6 years old) CHF 7.-
Junior Card not accepted
Singe Run
Adult (from 16 years old) CHF 5.-
Child (from 6 years old), abo 1/2 fare CHF 2.50
Junior Card Accepted
Toboggan rental CHF 10.- at the station Les Avants
Schedule for toboggan hire
Wednesday from 1.30 pm to 9.30 pm
Friday from 16:00 to 21:30
Saturday from 9:30 to 21:30
Sunday from 9:30 to 18:30
To get to Les Avant you can take the train 
www.sbb.ch 
or you may also drive up to the funicular.
9. Walk Through the Old Town
I love walking through the "Vieille Ville" (Old Town to you and I) of Montreux. I just love the architecture, the river that runs through it, it's little boutiques. It isn't very big but it is quite active in terms of cultural entertainment. You can find all the latest information on their
Facebook Page
.
If you are looking to enjoy an après-ski in style, then head on over to the Montreux Palace igloo. Sit around their version of a fire and enjoy the cosy winter vibes. You can enjoy some delicious mulled wine, champagne, local wines as well as fondues, "planchettes" which are dried ham and cheese boards, truffle risotto and a whole lot more.
Opening hours
Monday to Friday: 5 pm – 11 pm Saturday: 12 am – 12 pm Sunday: 12 am – 8 pm
www.fairmont.com/montreux