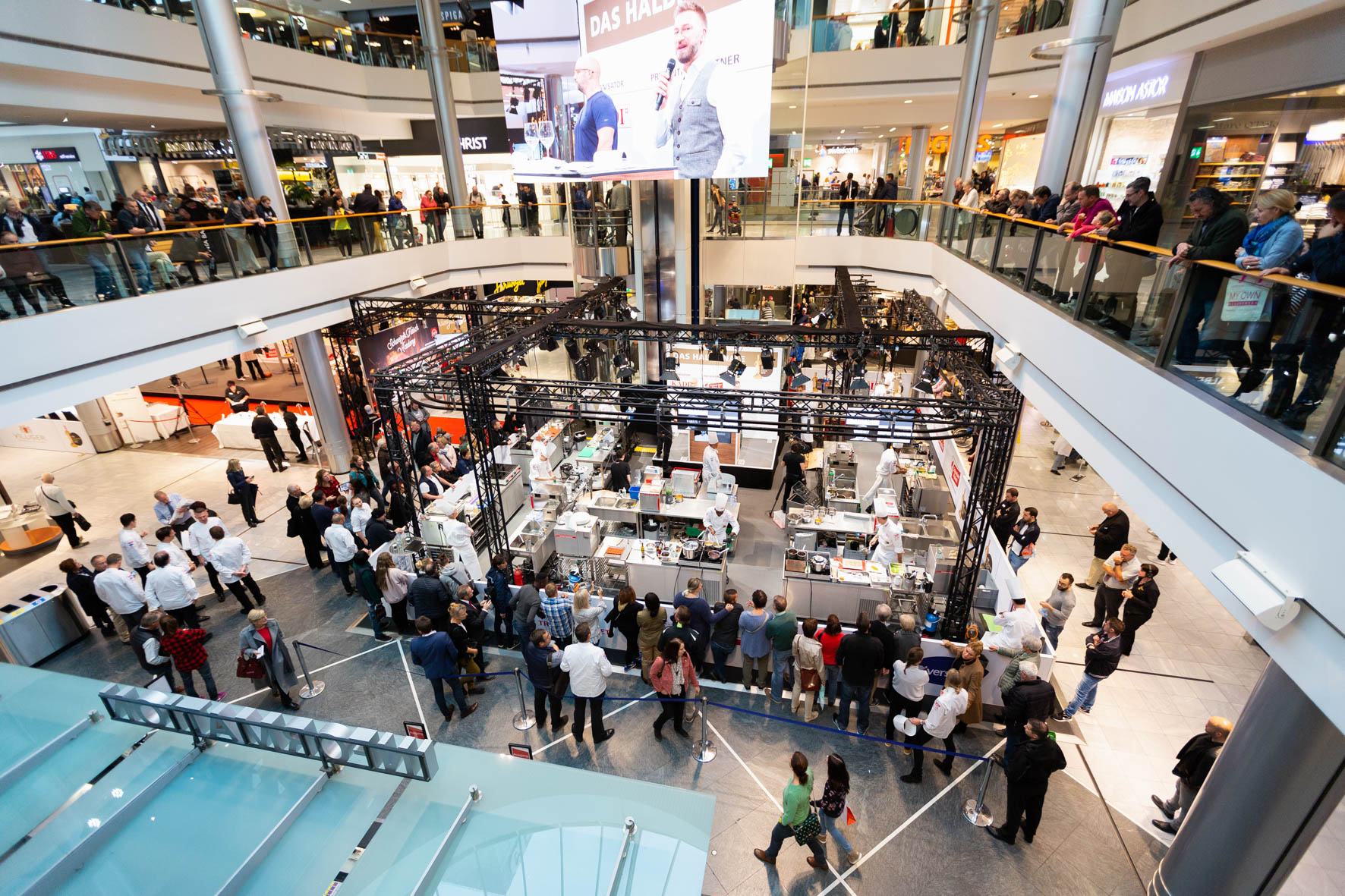 This past October, I was able to attend the Cuisinier D'Or or the Golden Cook Semi-Final in the Glatt in Wallisellen. The bustling centre really added to the energy of the day and the results from the chefs were simply OUTSTANDING.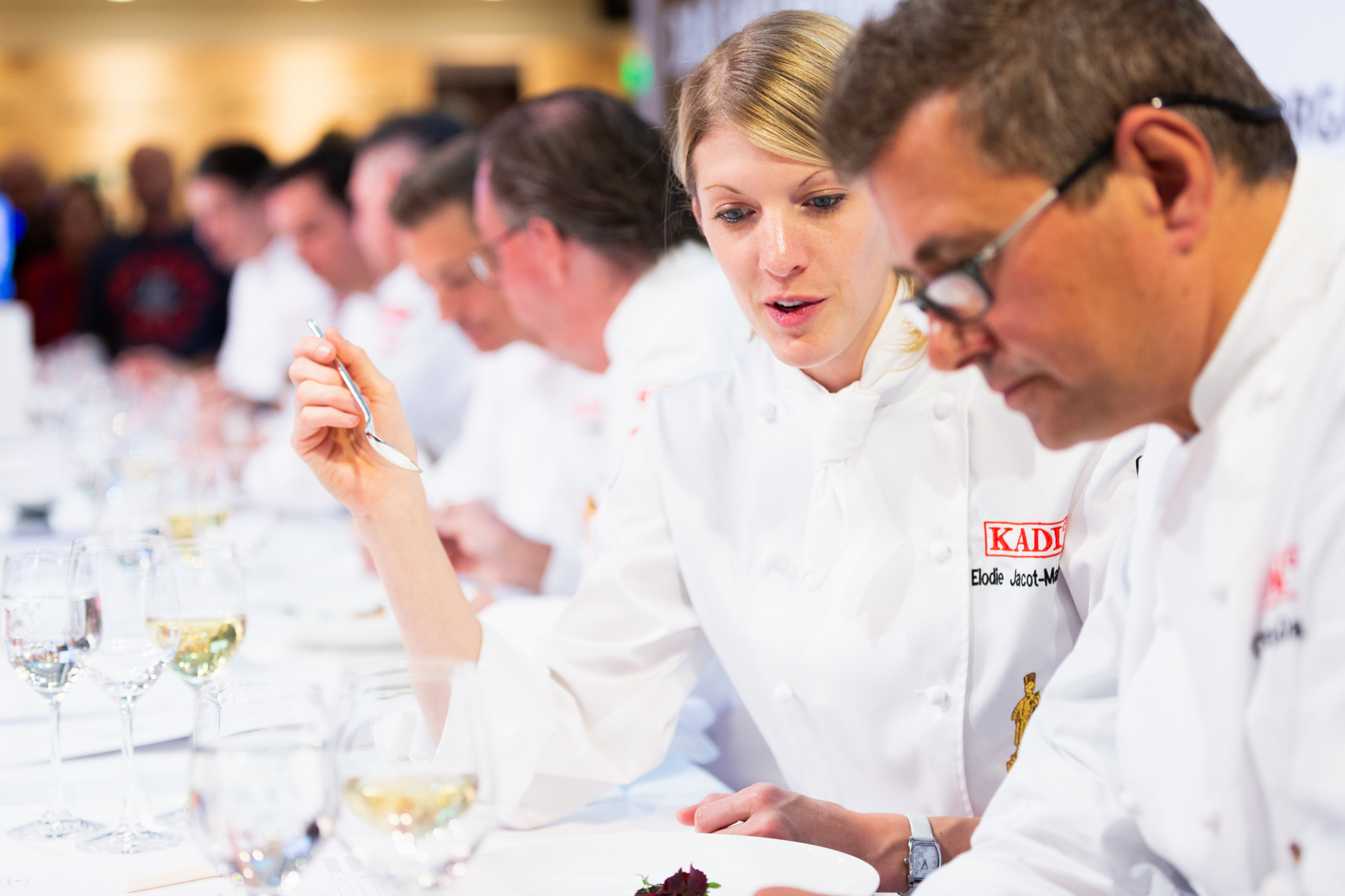 12 talented chefs competed for a place in the final of the Golden Cook which is taking place on 25 February 2019 in Bern but unfortunately only 6 made it through. Congratulations to the finalists Ale Mordasini (Head Chef), Kévin Vasselin (Hôtel Beau Rivage Genève, Restauant Le Chat Botté, Genève), Lukas Schär(Schüpbärg-Beizli, Schüpberg), Victor Moriez (Restaurant de l'Hôtel de Ville de Crissier, Crissier), Alexandre Juton (La Pinte des Mossette, Val-de-Charmey), Maximilian Müller (Baur au Lac, Restaurant Pavillon, Zurich).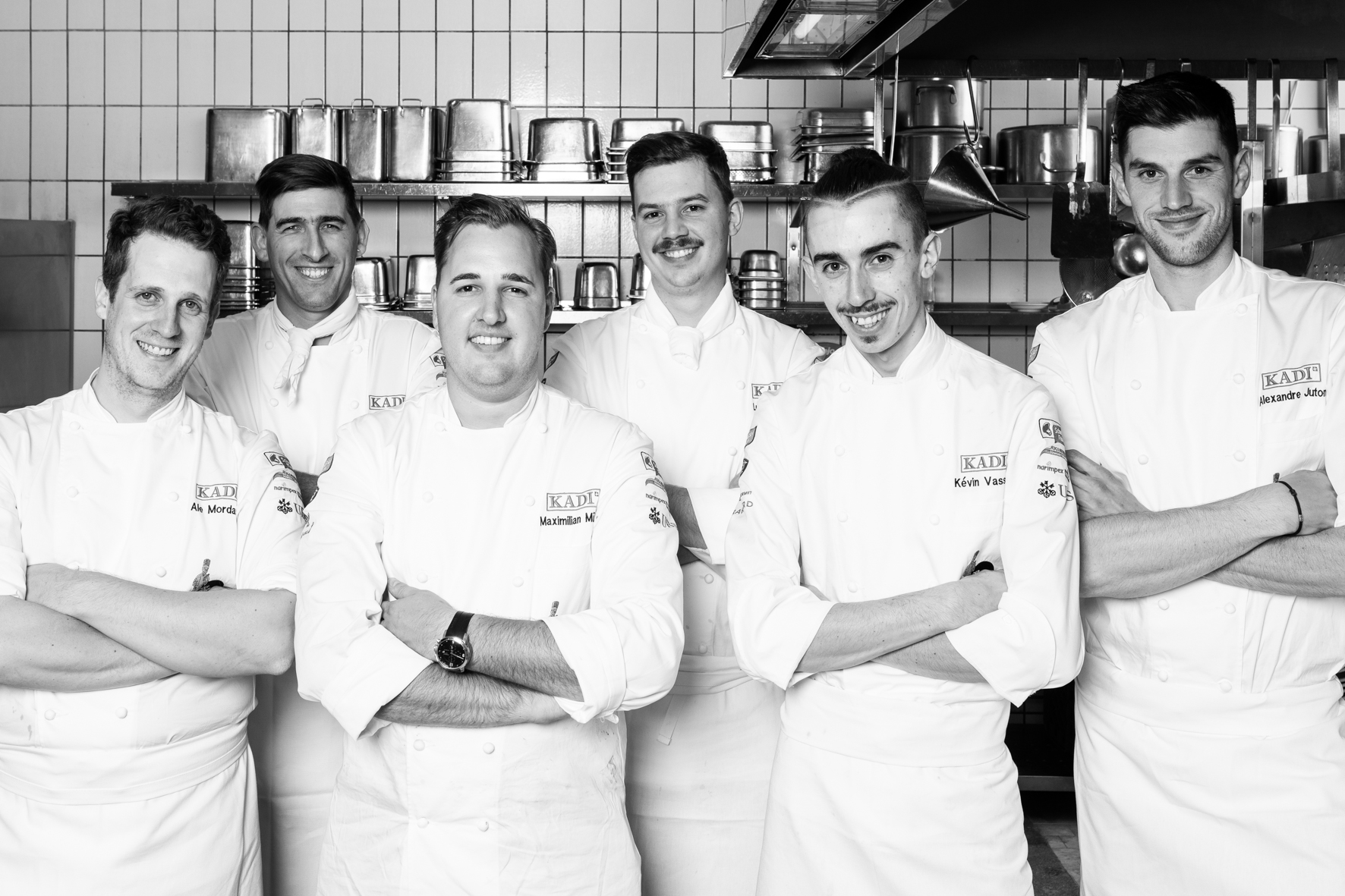 I was asked to reinterpret one of the french speaking chef's dish to feed a table of 4 for under a CHF 100. I took on board Kevin Vasselin's fish dish of Pike perch and crayfish from the lake with Swiss chard and created Fillet of cod in a lemon butter sauce with prawns and potatoes with shallots and spinach.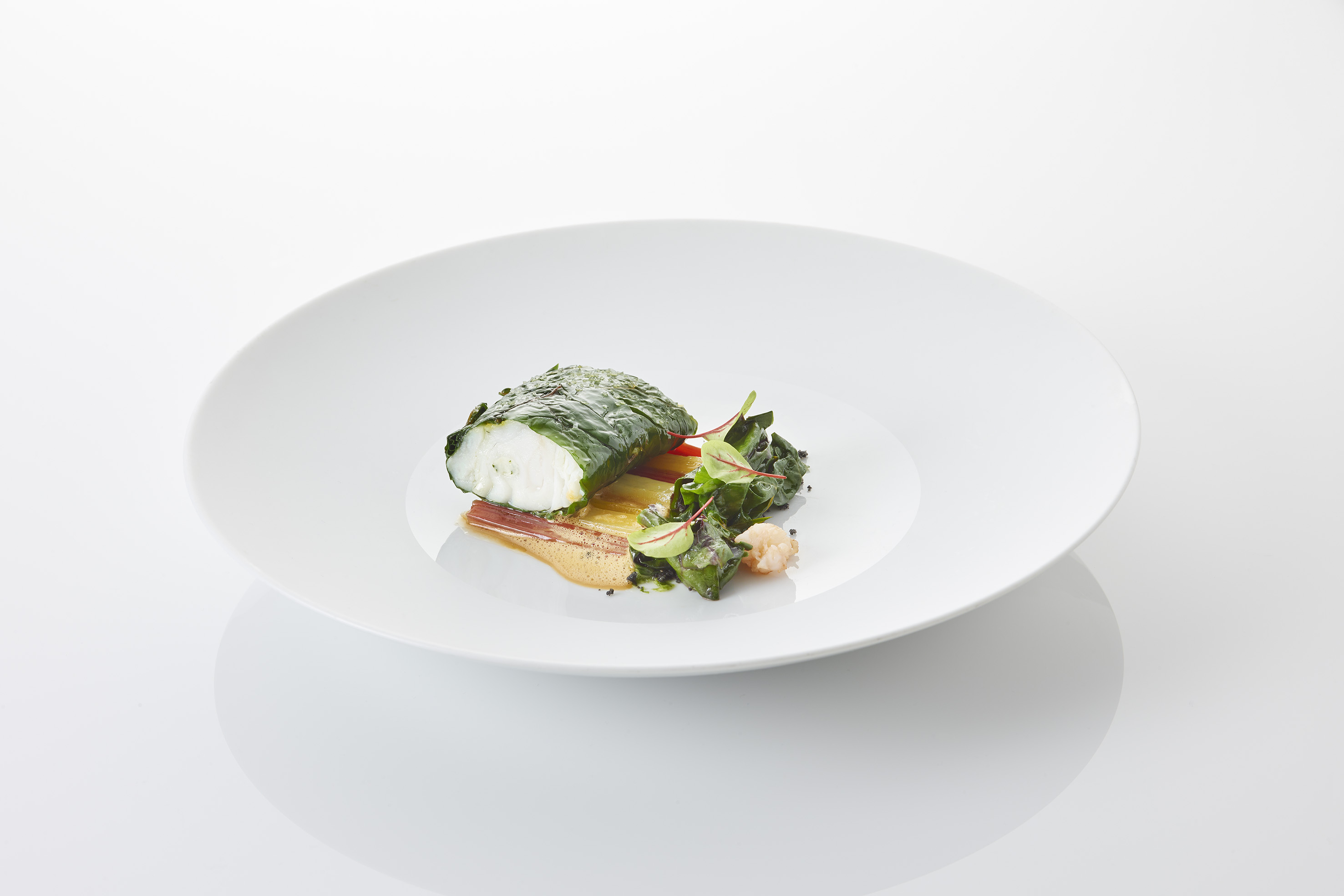 Recipe
Cod in a lemon butter sauce with prawns and potatoes with shallots and spinach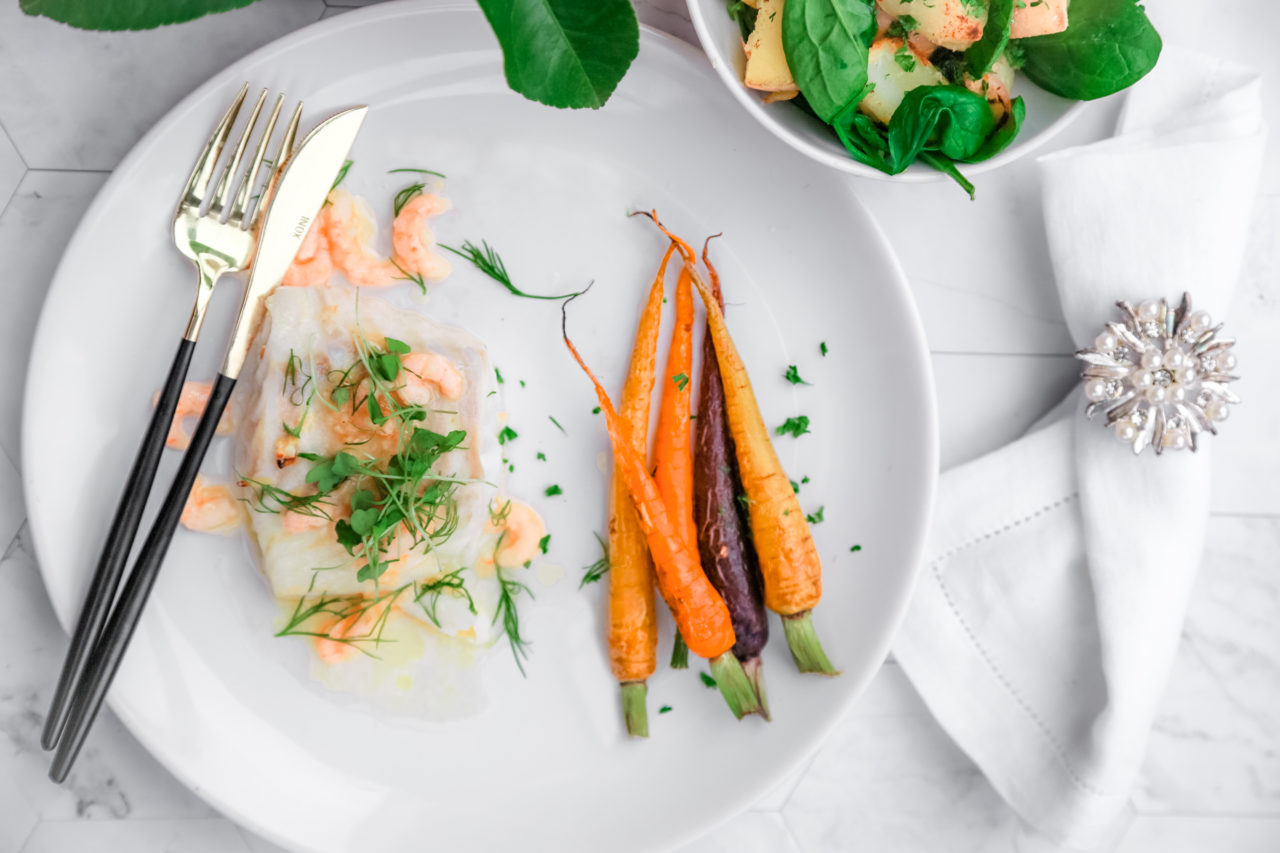 For 4 people
Ingredients
4 cod fillets (150-200g per person)
600 g potatoes – baby potatoes
100 g spinach sprouts
200 g cooked prawns
A bunch of fresh dill freshly chopped
100g of butter
Juice of 2 lemons already zested
3 chopped shallots
Olive oil
Salt pepper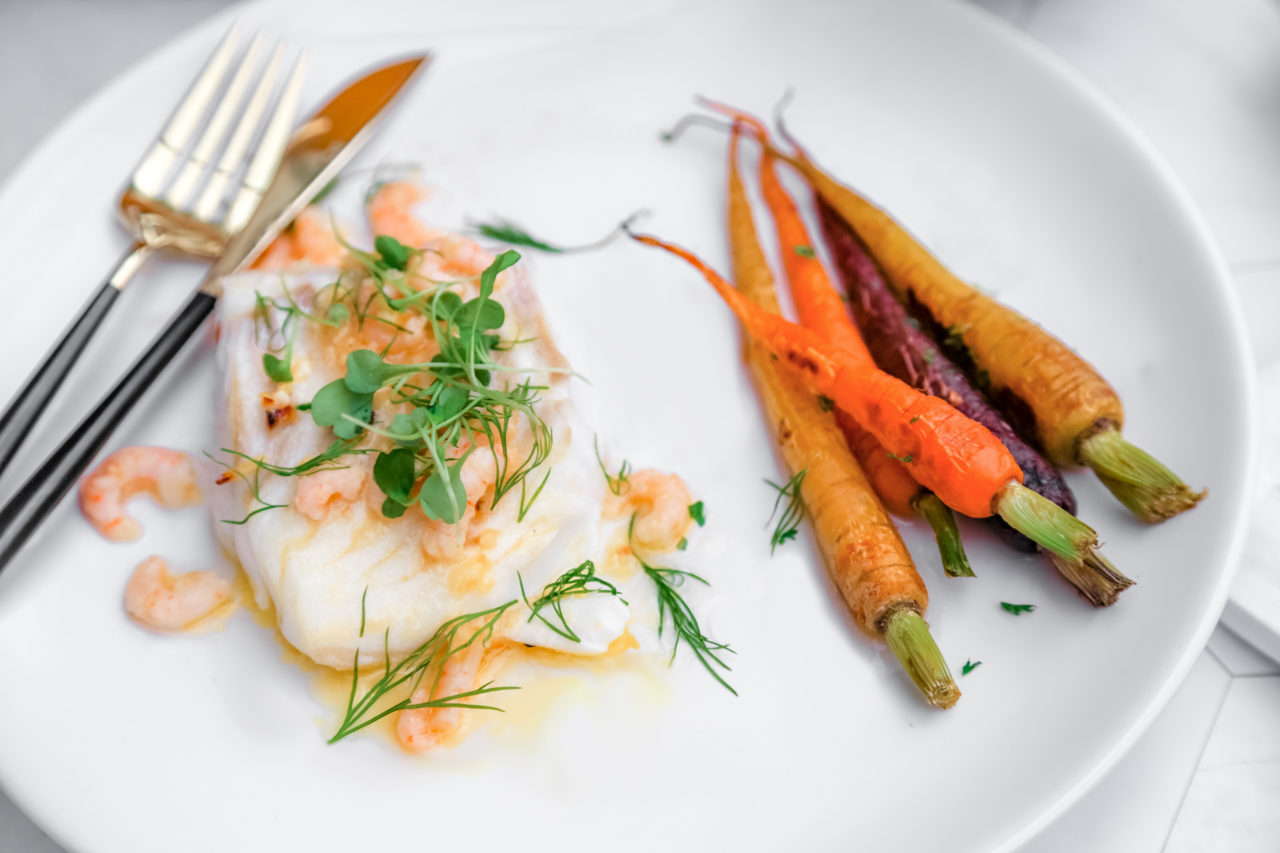 Method
1. Peel the potatoes otherwise cut them directly in half.
2. Place the potatoes in a large pot of cold salted water.
3. Boil the water and cook the potatoes for about 15 minutes. (They must keep their shape)
4. Remove the potatoes from the water and set aside.
5. Use kitchen paper to remove the extra moisture from the cod
6. In a hot skillet, add a drizzle of olive oil
7. Add the shallots and cook over low heat to caramelize
8. Add the potatoes and sauté them for 3 minutes to get some colour on the outside.
9. Add spinach and 20g butter, pepper and salt and mix for another 2 minutes.
10. Put the potatoes in a large bowl to serve.
11. Take another pan and sauté some olive oil over medium heat.
12. Salt, pepper one side of the cod fillets and fry in the pan for about 2 to 3 minutes.
13. Turn the fillets over and add the remaining butter, chopped dill, lemon zest and the juice of both lemons.
14. Remove the cod fillets and add the prawns.
15. Season with salt and pepper if necessary.
16. Serve the fillets on a plate per person and add the lemon butter and prawn sauce over the top.
17. Allow each person to help themselves to the potatoes.