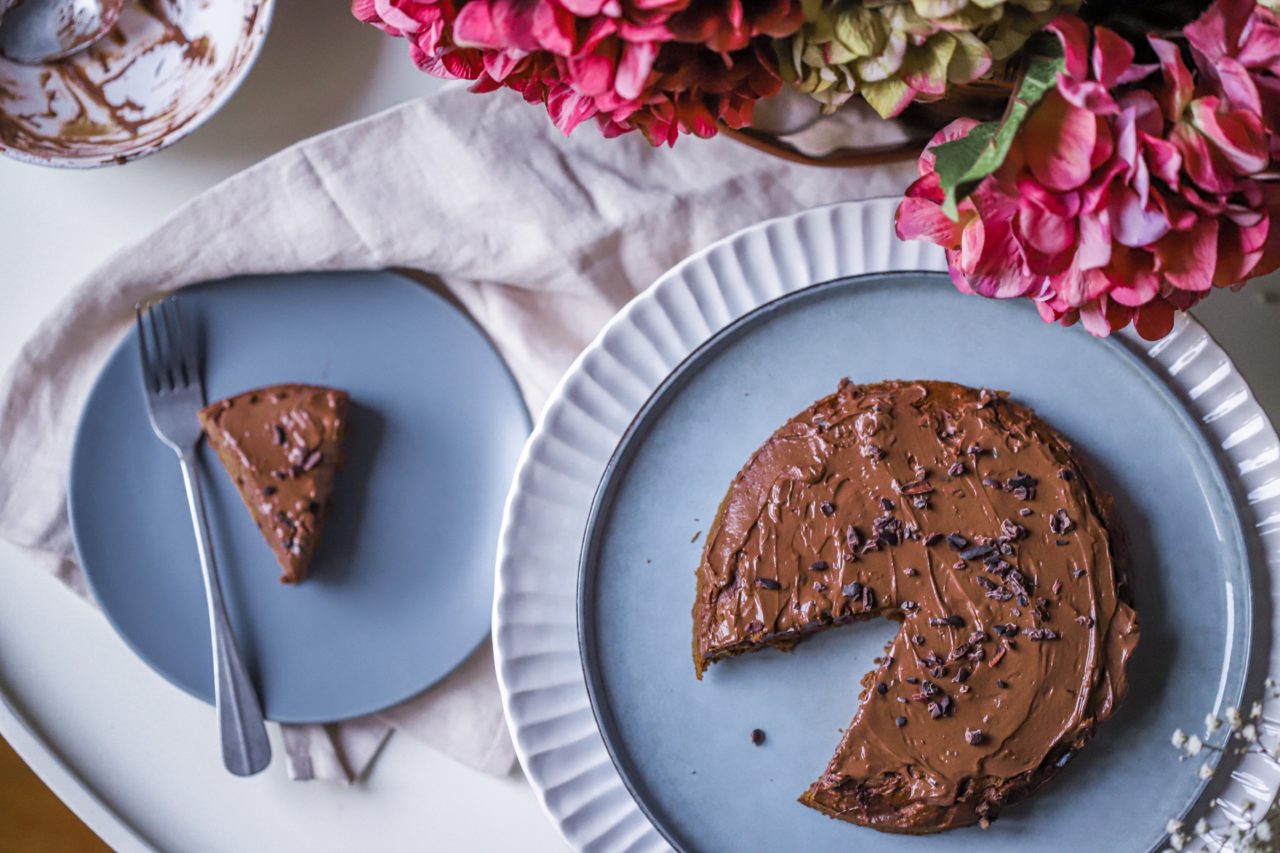 One day, when I saw that I had a large sweet potato sitting around, I decided I would make a cake attempt. After taking a look at various recipes, I saw that there were recipes with way too many ingredients. I wanted to make a chocolate cake which was simple and delicious yet still a little bit healthy. This cake has been approved by my CrossFit friends so I hope you enjoy it too !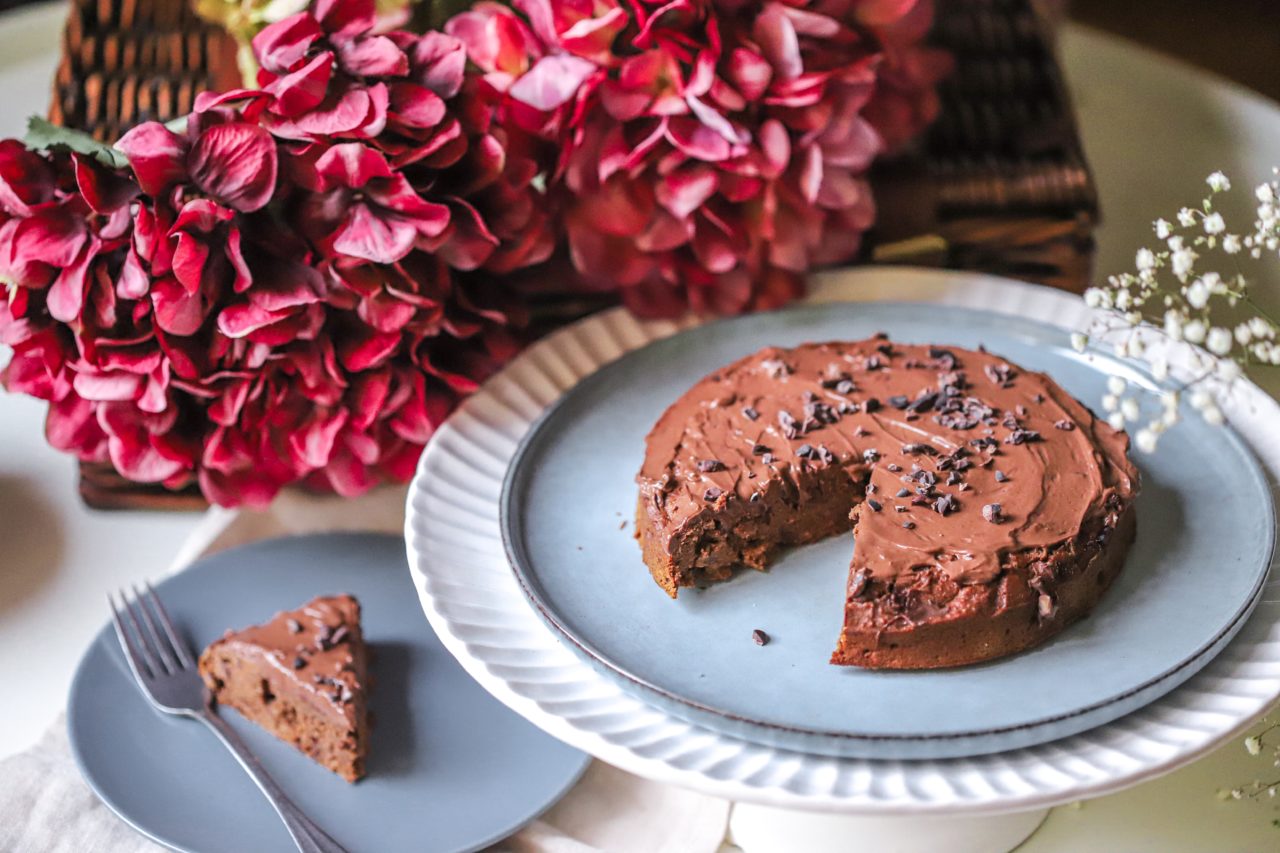 Ingredients
1 Large sweet potato (approx. 350g of roasted sweet potato)
2 eggs
100g of rice flour
50g of cornstarch
30g of almond flour
1 tsp of baking powder
1 tsp of vanilla essence
3 tbsp of honey or maple syrup
3 tbsp of unsweetened cocoa powder
1 pinch of salt
1 handful of dark chocolate chips
Frosting
150g of 2% greek yogurt
3 tbsp of light Philadelphia cream cheese
1-2 tbsp of cocoa powder
1 – 2 tbsp of maple syrup
Cacao nibs (optional)
Preheat the oven to 180 degrees Celcius and then place the sweet potato and roast for 30-40 mins until soft.
Scoop out the sweet potato and place it in a bowl to cool. Leave the oven on.
Mix the sweet potato, vanilla, honey and eggs together.
Add the dry ingredients (flour, cornstarch, almond flour, cocoa powder, baking powder salt and chocolate chips).
Put the cake mix in a tin and bake for 15 mins.
Whilst the cake is in the oven, mix all the frosting ingredients except for the cacao nibs and set aside.
Remove the cake from the oven and let it cool.
Once cool, add the frosting on top and sprinkle with the cacao nibs.
Dig in !!