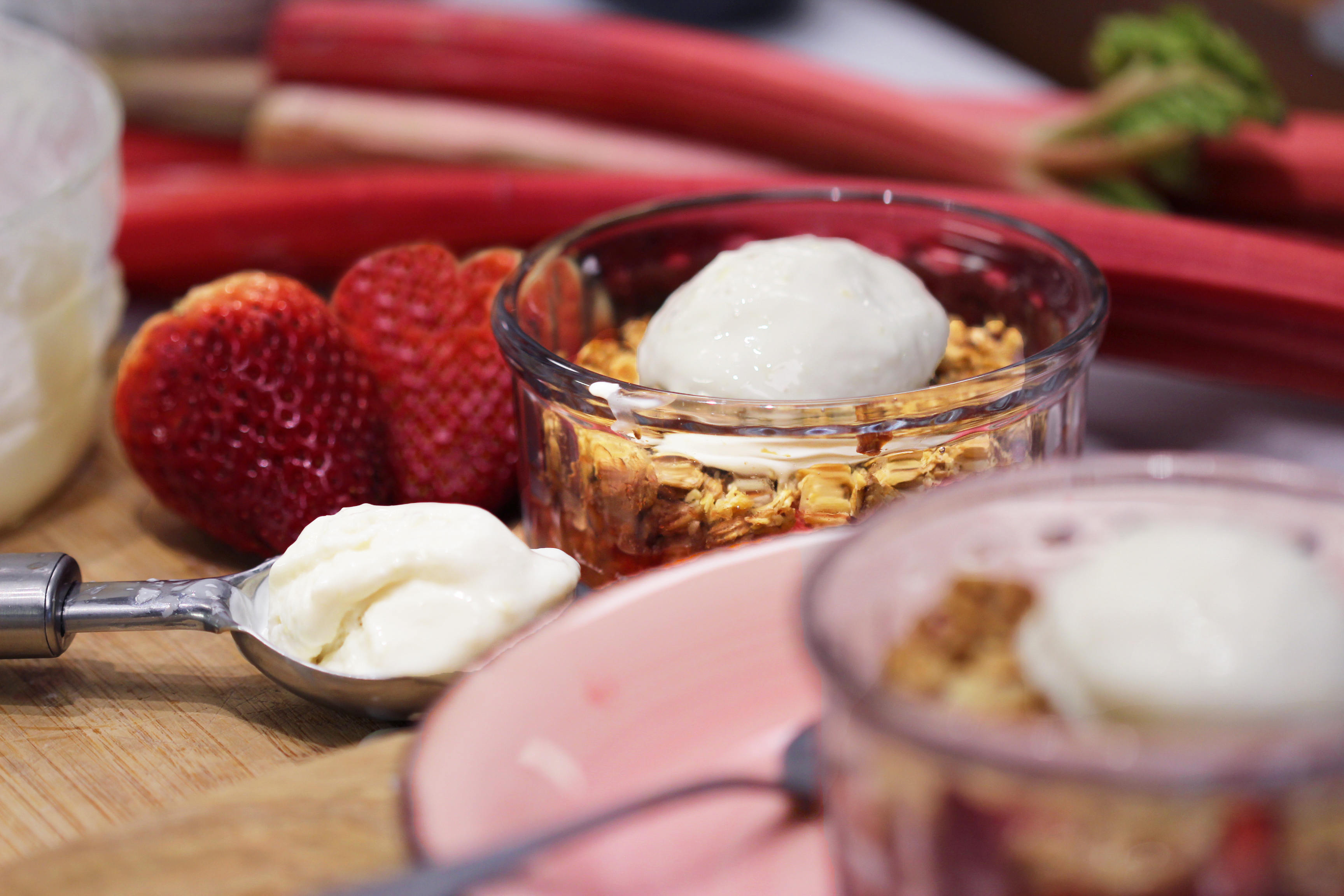 This dessert is quick, simple and ideal for a dinner party this Summer. This dish is vegan friendly, free from refined sugar and can also be gluten free if you need it to be. Serve it warm with ice cream, cream or custard.
Serves 6
Ingredients
For the base:
600 gr of mixed berries (strawberries, blueberries, raspberries etc)
1 tsp of vanilla essence
1 tsp of cinnamon
1 tablespoon of maple syrup or honey or date syrup or coconut sugar
For the crumble topping:
150g of oats (gluten free)
30g of ground almonds or hazelnuts
30g of melted coconut oil
2 tsp of cinnamon
2 tbsp of maple syrup or honey or date syrup
1 pinch of salt
Instructions
Preheat the oven to 190°C
Place all the berries, vanilla and cinnamon in an oven proof dish and pour the maple syrup or honey etc over the top. Stir all the ingredients together to ensure they are all evenly coated and then set aside.
Put the oats, ground almonds, coconut oil, maple syrup, cinnamon and salt into a bowl and mix using your fingers or a wooden spoon until all the ingredients have combined.
Sprinkle the crumble topping over the fruit.
Place the dish into the oven and cook for approximately 25 minutes or until the crumble is just going golden brown.
Remove from the oven and serve within 10 minutes.