We are delighted to announce that The 12th edition of S.Pellegrino Sapori Ticino has been launched . This event consists of: 20 top gourmet events in stunning locations in Switzerland, 10 evening events with world-class international chefs, over 210 Michelin Stars. All this shall be taking place until 17th June 2018.  S. Pellegrino Sapori Ticino have joined up with Swissdeluxe Hotels to bring you a first-class gourmet food festival.
The theme of choice this year is: Cuisines of the World. Let these talents take you on a culinary adventure, from the exotic islands of the Maldives to the highest peaks all from the comfort of your seat.
Two hundred and ten Michelin stars no less if you count all the accolades of the ten participating elite chefs from all for corners of the globe! Gourmets can expect an eclectic pas de deux of Asian and European cuisine that is sublimed by the stunning 5-star hotels that host the events.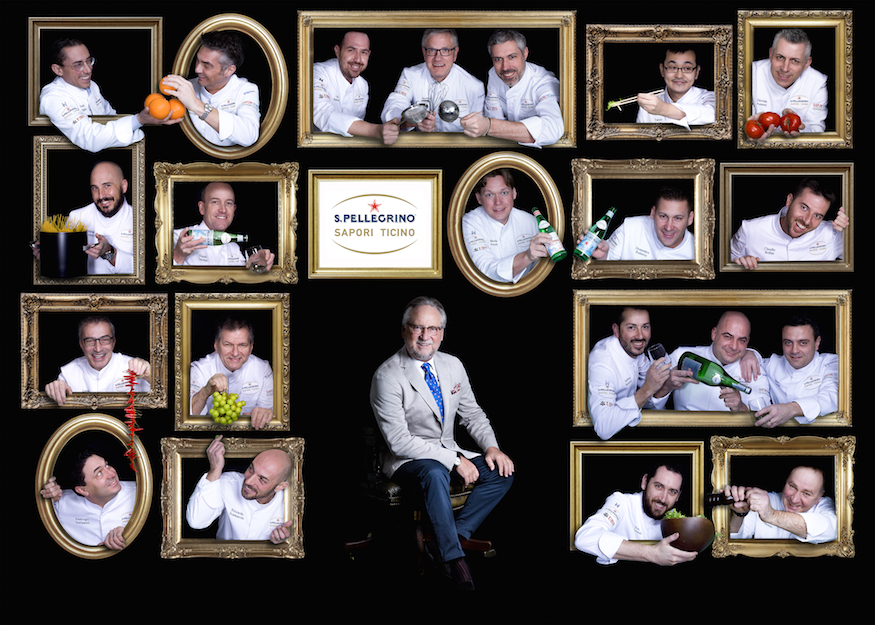 Sapori Ticino is the synonym for festival of flavors. Held in multiple locations it is but one of a kind. Master chefs from India, Japan, the Maldives, France, Spain, Slovenia, Denmark, Germany, Italy and Switzerland will enchant your palate with the finest top notch posh nosh and wine pairings! A not to miss rendezvous for lovers of enogastronomy…
Dany Stauffacher, founder of S.Pellegrino Sapori Ticino explains: "This year, we will experience the culinary tradition of distant countries, one of the keys to the continuous development of high gastronomy. This year's edition promises to be one of the most colorful and culturally rich of recent years. I am particularly pleased that in will be in perfect in harmony with Lugano città del gusto, a remarkable local festival which will involve all the excellence of the Canton Ticino."
Lugano was selected City of Taste and will be the Swiss capital of food and wine in 2018. From 13th to 23rd September, la città del gusto will host culinary and cultural events and workshops.
S.Pellegrino Sapori Ticino is the overture to the opus of gourmet experiences that await fine dining lovers this year.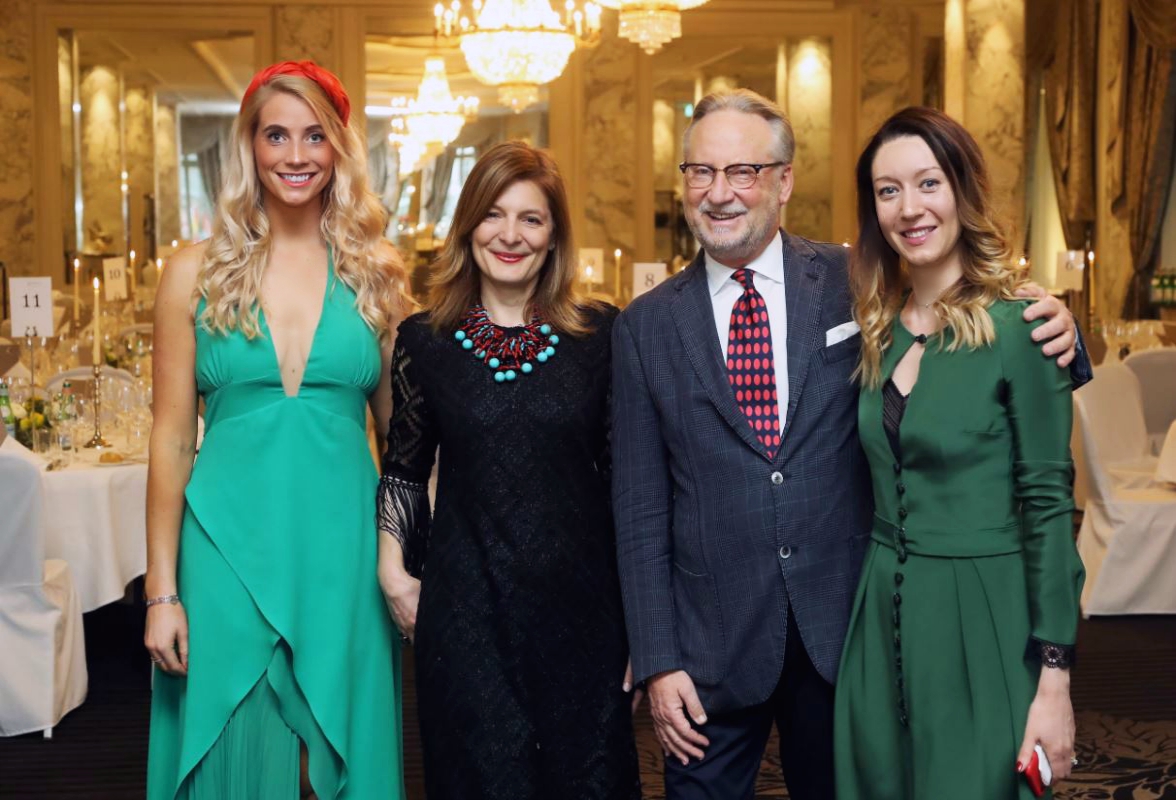 Three gala dinners open the ball: 9th April in Zurich at Widder Hotel, 11th April in Bern at Hotel Schweizerhof, to which we were invited, and on 16th April in Geneva at Hôtel Beau-Rivage. At these events, the best chefs from Ticino – Lorenzo Albrici, Andrea Bertarini, Mauro Grandi, Egidio Iadonisi, Andrea Muggiano, Frank Oerthle, Dario Ranza, Mattias Roock, Domenico Ruberto and Ambrogio Stefanetti – are received by the Executive Chefs of the three 5-star Swiss Deluxe hotels: Tino Staub, Silvan Durrer and Dominique Gauthier.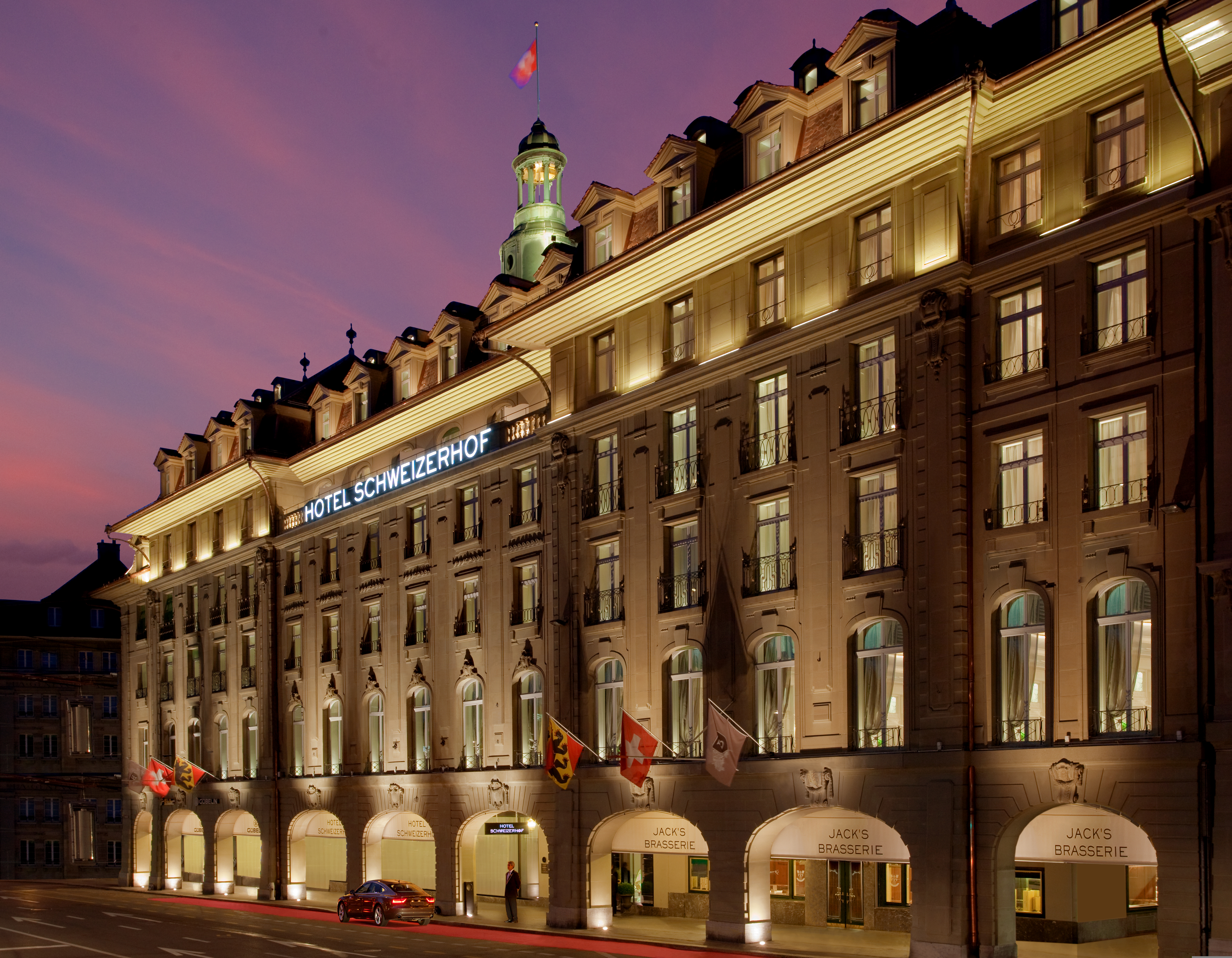 The actual festival in Ticino will start 29th April with a culinary highlight: the opening evening is dedicated to Swiss Deluxe Hotels and takes place at Hotel Splendide Royal in Lugano, where Domenico Ruberto will meet his colleagues Mattias Roock (Locanda Barbarossa, Castello del Sole, Ascona), Dietmar Sawyere (The Japanese Restaurant – The Chedi, Andermatt) and Gregor Zimmermann (Restaurant Vue – Bellevue Palace Bern).
The first rendezvous with a chef from overseas is scheduled for 5th – 6th May. Chef Claudio Bollini at Seven Lugano The Restaurant will welcome Anand Gaggan, a true Indian food artist from Gaggan Restaurant in Bangkok. In order to allow as many gourmets as possible to dine with N° 1 of Asia's 50 Best Restaurants, two evenings are planned.
On 13th May, Frank Oerthle from the Ristorante Galleria Arté of the Grand Hotel Villa Castagnola in Lugano will welcome his colleague Paolo Casagrande, who holds 3 Michelin stars with his restaurant Lasarte in Barcelona – an evening in honor of Spanish haute cuisine.
The date of 16th May is dedicated to Arvi Secret Spot in Melano. An extraordinary evening for wine lovers as two-star chef Andrea Migliaccio from Ristorante L'Olivo at Capri Palace Hotel pairs haute cuisine with French wines from the house of Baron Philippe de Rothschild.
In the evening of 20th May, Villa Principe Leopoldo in Lugano returns to the world's cuisines, especially those from Germany. Dario Ranza receives at his stoves Michael Kempf, one of the greatest gastronomic talents from Berlin, directly from the renowned Restaurant Facil.
On the evening of 20th, Villa Principe Leopoldo in Lugano opens its doors to the world's cuisines, with a particular focus on that from Germany. Dario Ranza receives Michael Kempf of Restaurant Facil, one of the greatest gastronomic talents from Berlin.
Sapori Ticino is a high-profile festival regarding many aspects, one of them being that it celebrates female chefs! The whole evening of 21st May is dedicated to women: star chef Aurora Mazzucchelli from Ristorante Marconi, Sasso Marconi (Bologna), is the invited guest chef at restaurant Metamorphosis in Lugano.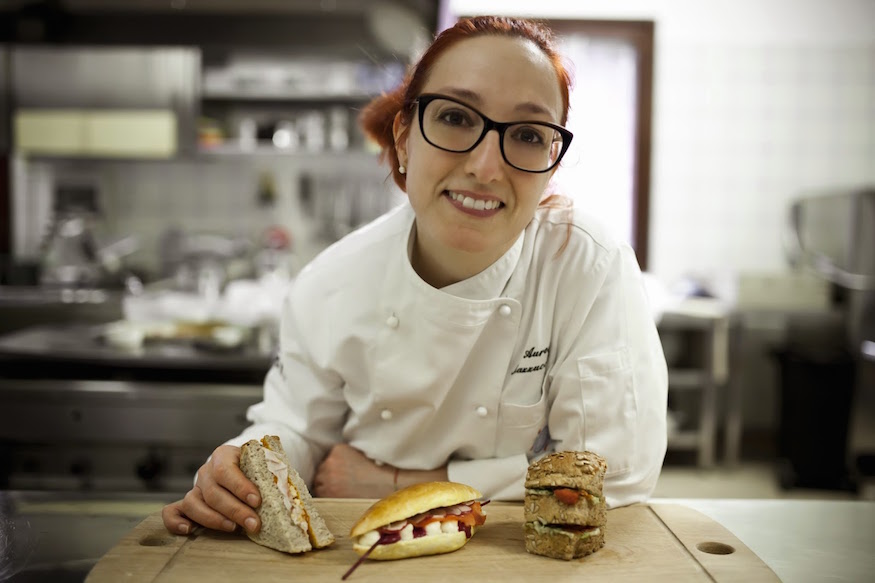 Seven Lugano The Restaurant opens its doors to Sapori Ticino on 22nd May. Claudio Bollini receives the greatest young talents: David Wälti (winner of the Swiss final of S.Pellegrino Young Chef), Diego della Schiava (finalist of the Swiss final) and Edoardo Fumagalli (winner of the Italian final of S.Pellegrino Young Chef).
Another not-to-miss event is the evening of 27th May: together with his team Mattias Roock, Executive Chef at Locanda Barbarossa – the restaurant at Castello del Sole in Ascona – will receive Rico Zandonella. He, in his turn, leaves his restaurant Rico's in Küsnacht near Zurich behind for one night in order to talk about and present specialties of Swiss cuisine.
28th May will be marked by Domenico Ruberto, head of Restaurant I due Sud at Hotel Splendide Royal Hotel in Lugano, welcoming Tomaž Kavcic in his kitchens. The renowned chef will introduce guests to the exquisite flavors of his native Slovenia and his restaurant Pri Lojzetu.
The Maldives is visiting Ticino on 29th May! Giacomo Gaspari, head of the hotel group PlanHotel with properties on various atolls of the Maldives, will whisk us away on a short trip to this dream destination at THE VIEW Lugano as a guest of Chef Mauro Grandi.
The Lounge Night at Seven Lugano is announced to be "pop with Claudio Bollini proposing a firework of finger food. Save the date, it's on 31st May.
Italy will be at the center of attention on 2nd June, when three-star chef Norbert Niederkofler from Ristorante St. Hubertus at Hotel Rosa Alpina in San Cassiano will talk about his view of the "sapori di montagna", the "mountain flavors", at Luca Bassan's restaurant Fiore di Pietra on top of the beautiful Monte Generoso.
Egidio Iadonisi welcomes his guests in the evening of 3rd June for a celebration of Japanese cuisine. Priyan Wicky from Wicky's Wicuisine in Milan is visiting the Swiss Diamond Hotel in Morcote. He will introduce guests to the gastronomic emotions typical for the land of the rising sun.
The second Japanese evening is held at Blu Restaurant & Lounge in Locarno on 7th June, where a Lounge Night will follow the dinner. Davide Asietti and Takuro Amano will work together in symbiosis in order to delight gourmets with surprising fusions of Japanese and Ticino cuisine.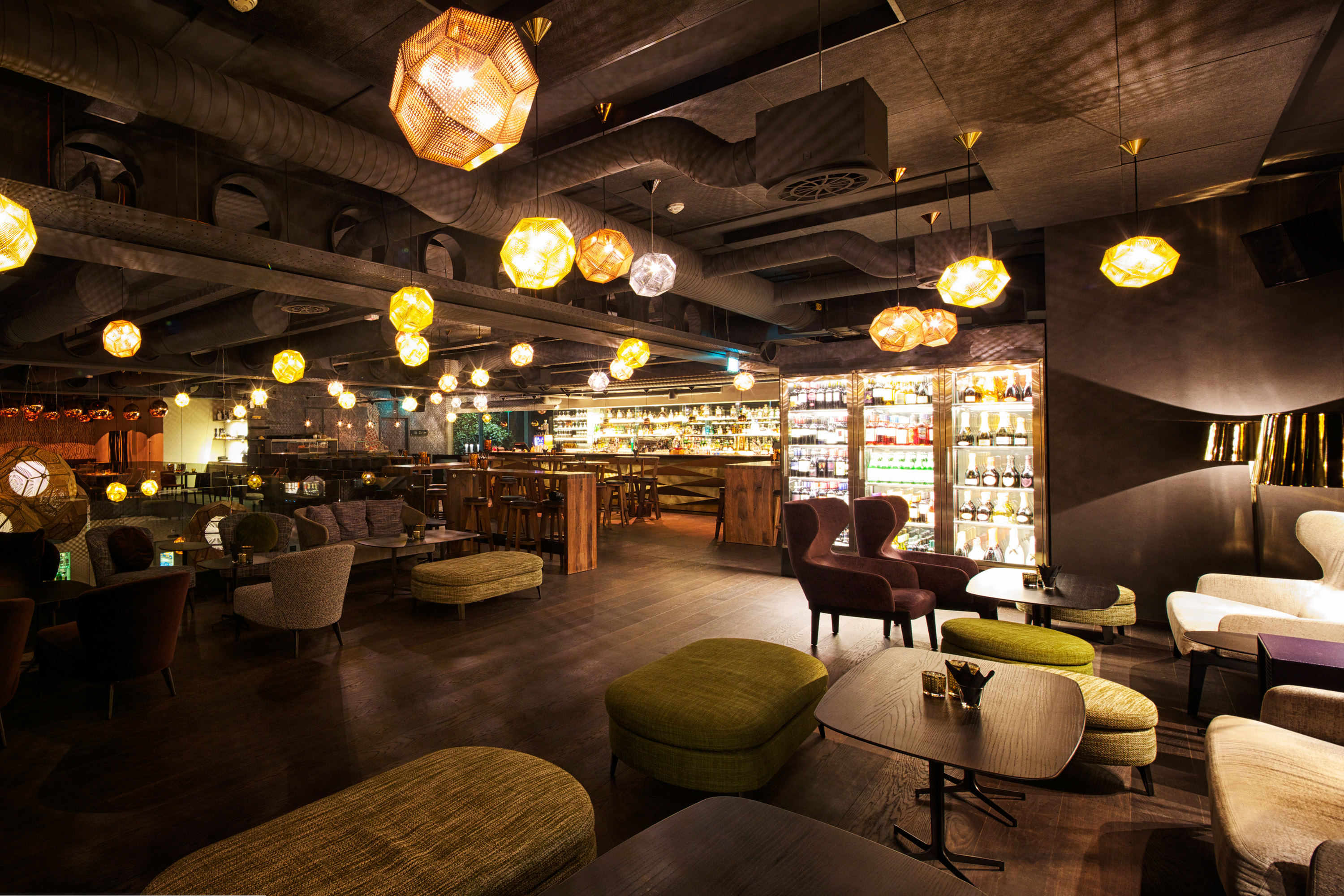 11th June promises Nordic specialties. Søren Selin, two Michelin stars, from the AOC restaurant in Copenhagen, is a guest in the kitchens of Ristorante di Villa Orselina in Orselina-Locarno with Chef Riccardo Scamarcio.
In Ciani Lugano, Chef Nicola Costantini will receive Emmanuel Renaut of restaurant Flocons de Sel in Megève – three Michelin stars – on 12th June. Guest can enjoy true French cuisine, one of the most popular in the world.
The festival concludes with a gala evening on 17th June at the Casinò di Campione d'Italia, where a team of Ticino chefs will seal the seal of this year's edition of S.Pellegrino Sapori Ticino with a memorable culturally varied evening.
Without a doubt, S.Pellegrino Sapori Ticino once again confirms itself as one of the most important international gastronomic festivals in 2018.
In the meantime, you can find more information on the event website www.sanpellegrinosaporiticino.ch.
Author: Eileen Schuch from Coolbrandz   adapted by Sara Dubler