"Too much of anything is bad, but too much champagne is just right." –F. Scott Fitzgerald, American novelist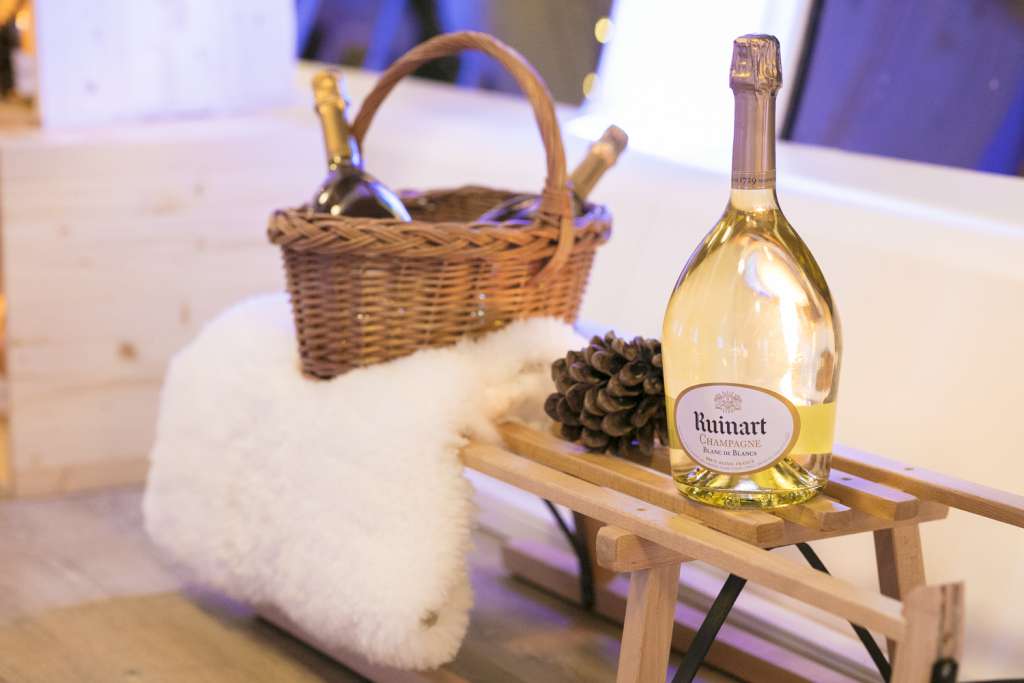 This is my favourite time of year ! I love the magic of Christmas, the twinkling lights, laughter amongst friends and of course, good food and even better champagne.
Bar à Bulles by Ruinart
Beau-Rivage Palace, Lausanne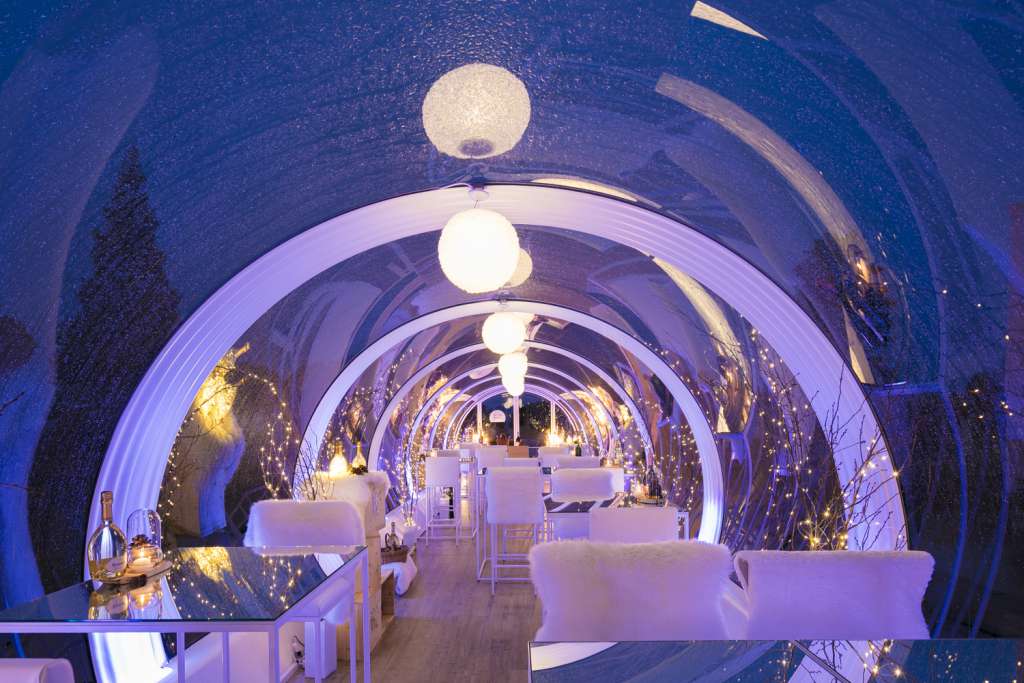 The Beau-Rivage is already so classically beautiful but they always know how to step up their game at certain times of the year. This season, they have launched the "Bar à Bulles by Ruinart."
As you make your way through the beautiful revolving doors, up the small flight of stairs, through the lobby area, before your eyes, you will find an igloo glistening under the moonlight on their outdoor terrace. As you drift towards it, you will see various Ruinart bottles of all shapes and sizes filled with golden lights, creating an almost fairy-like atmosphere. White fluffy faux furs are delicately placed upon large wooden boxes carved with a big "R" and there are just a select few tables and bar stools.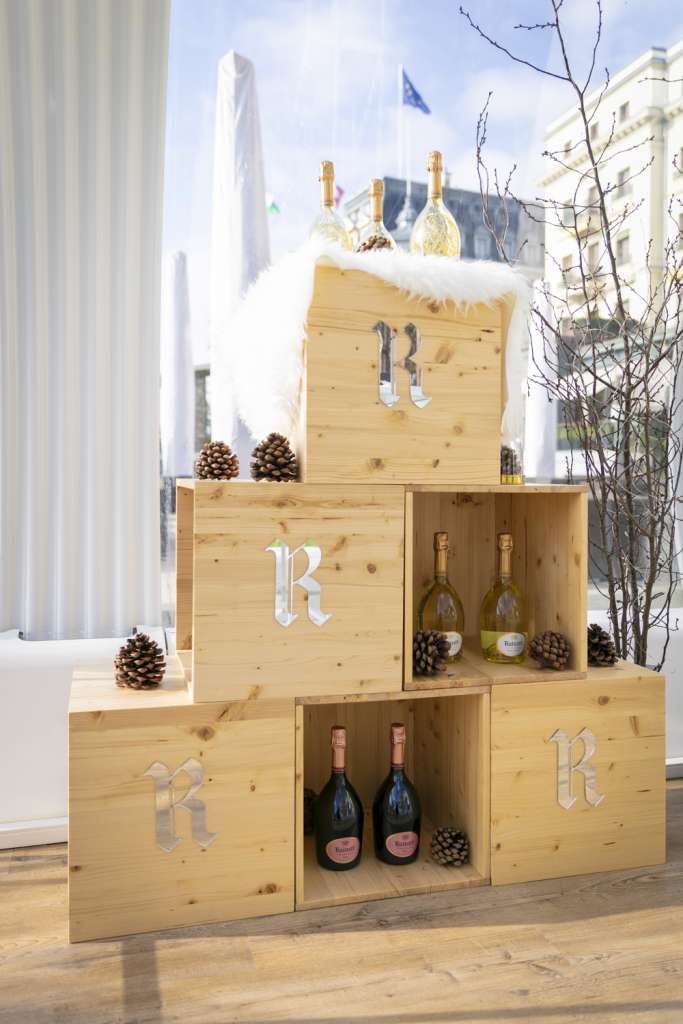 The Ruinart wooden bar is at the far end where you can enjoy R de Ruinart,  Ruinart Blanc de Blancs and Ruinart Rosé by the glass or if you feeling extra festive, a bottle of  Dom Ruinart 2007.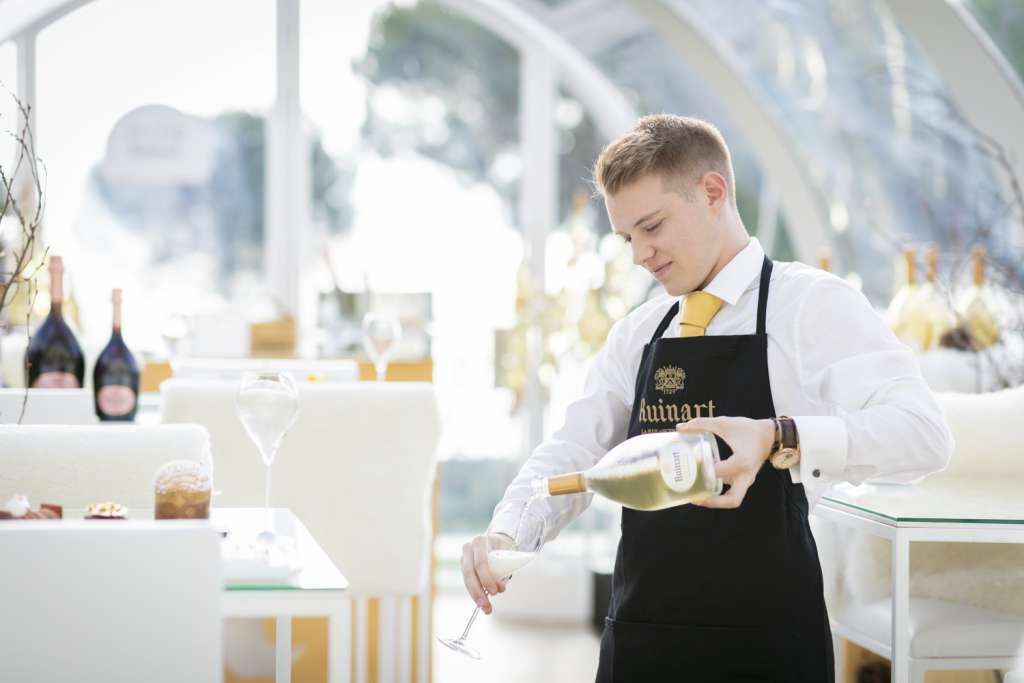 No champagne evening is complete without its food pairings, the baked potato. Yes, you did hear me correctly!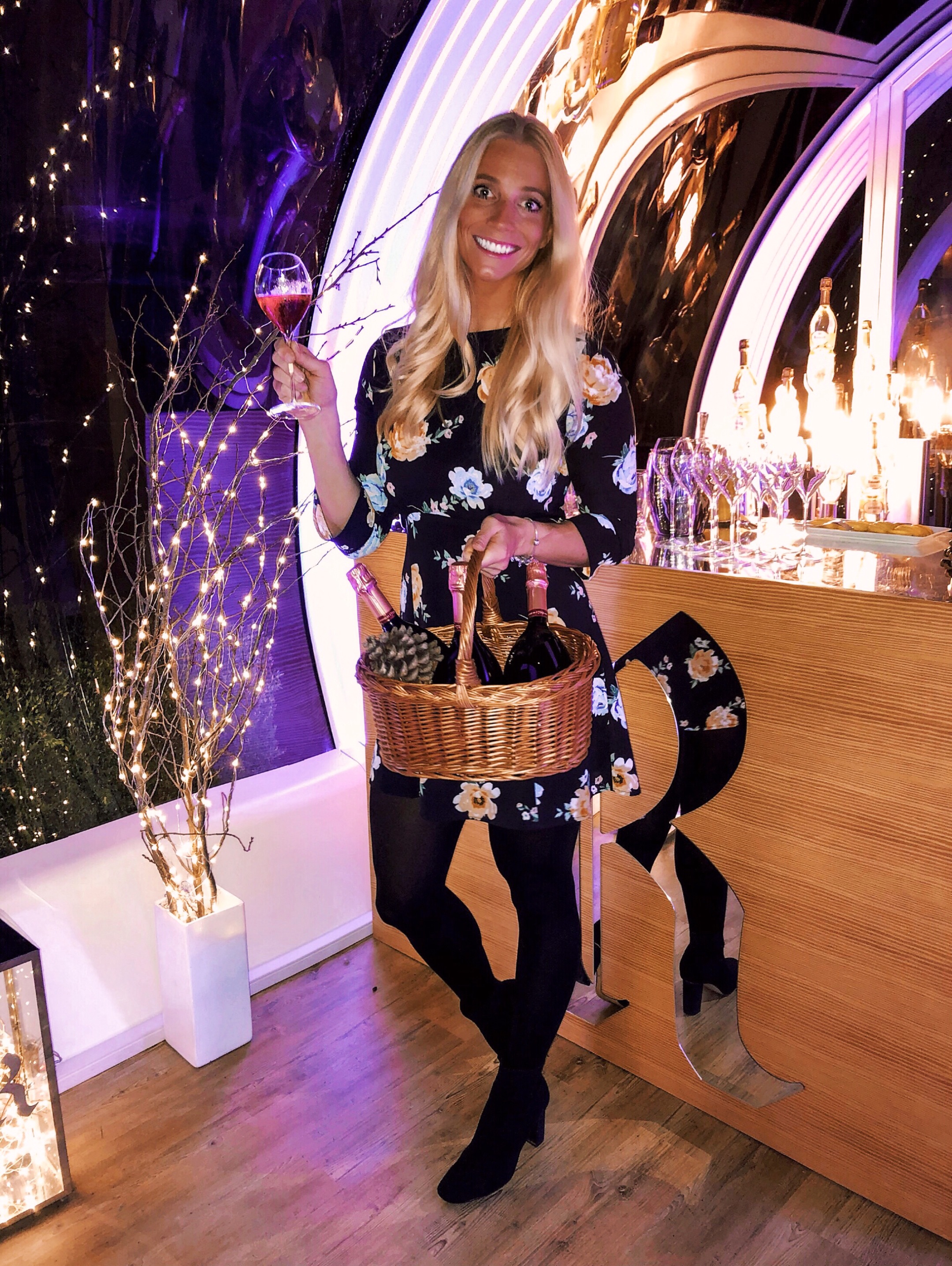 The Beau-Rivage Palace has modernised and upscaled this classic comfort food by offering a selection of smoked fera from our lake, smoked heart of salmon from Scotland or even caviar presented with mini baked charlotte potatoes, sour cream from gruyère and fresh lemon as well as blinis.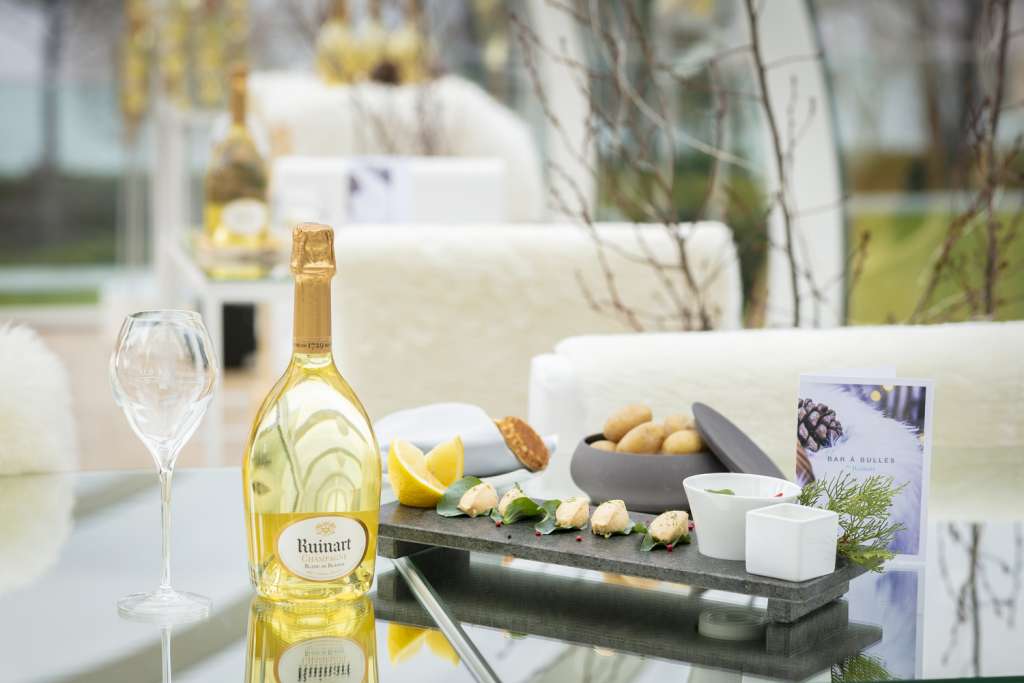 There are also vegetarian options and some delicious desserts for you to try.
Check out the complete menu here.
Dates and opening hours:From 16 November 2018 to 24 February 2019
Wednesday, Thursday & Sunday from 14h to 22h
Friday & Saturday from 14h00 to Midnight
The place is privatized on Mondays and Tuesdays for groups up to 60 people – (from 50.- CHF per person)
More information on https://www.moet-hennessy.ch/en/bar-%C3%A0-bulles-ruinart
#ruinart #Beaurivagepalace