Overlooking the stunning views of our Montreux-Riviera region, Fresh is nestled in the Hôtel des Alpes, just a little further up from Glion's main campus. I was thrilled when I received an invitation to enjoy a lunch here as the concept is very different to anything else in my area.
The Fresh Concept
Healthy Eating – Healthy Living ! This is Fresh's motto and yes, this is exactly how I choose to live my life as you all know. I was very excited as it is very rare to find somewhere which offers high quality cuisine all while having a focus on healthy eating. Fresh is where nutritious cuisine, wellness and sustainability meet. Specialising in organic, locally sourced cuisine and operated by students, the restaurant offers a truly unique dining experience in the Montreux Riviera region.
The Fresh Menus
Supporting Glion's broader curriculum on wellness and sustainability, Fresh gives students an opportunity to learn how to implement principles of corporate social responsibility in a restaurant environment. Chef Benoît Carcenat takes inspiration from seasonal, local ingredients to create the menu at Fresh, giving priority to organic farming and short supply chains. Whenever possible, products are chosen from within a radius of 50 kilometres.
The menus are revisited and revamped depending on the season which is great as it means that whenever you go back, there is something new! I went twice in two months and the menu had already changed slightly. The Fresh menu is divided up into 4 dishes per course, each course is suited to vegetarians and flexitarians alike. This is also another great aspect of Fresh, it isn't all vegetarian and vegan. You can enjoy the delicious meat and fish this menu has to offer.
My Experience
It was the perfect experience because there were four of us eating, which meant that we each took one dish from the menu. We started by being offered the juice of the day, this changes obviously daily and is included in the meal. It is a really refreshing and tasty way to begin the meal. This was accompanied by a little amuse-bouche.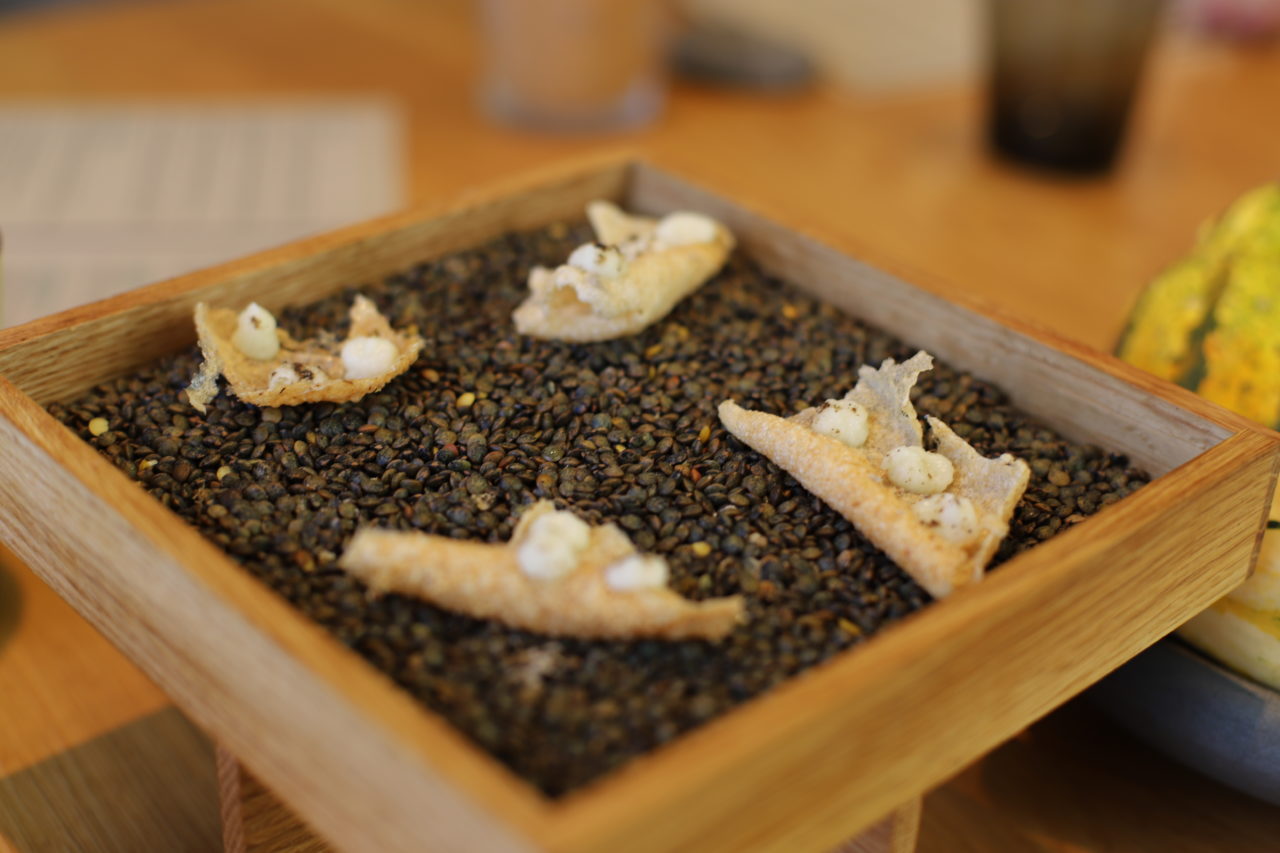 The Starters
We all found the starters to be quite delicious and I particularly enjoyed the Cauliflower textures, hazelnuts flavoured crispy egg yolk, dried meat. I found that the combinations of flavour and textured were very well balanced and the little saltiness from the dried meat really tied the entire dish together.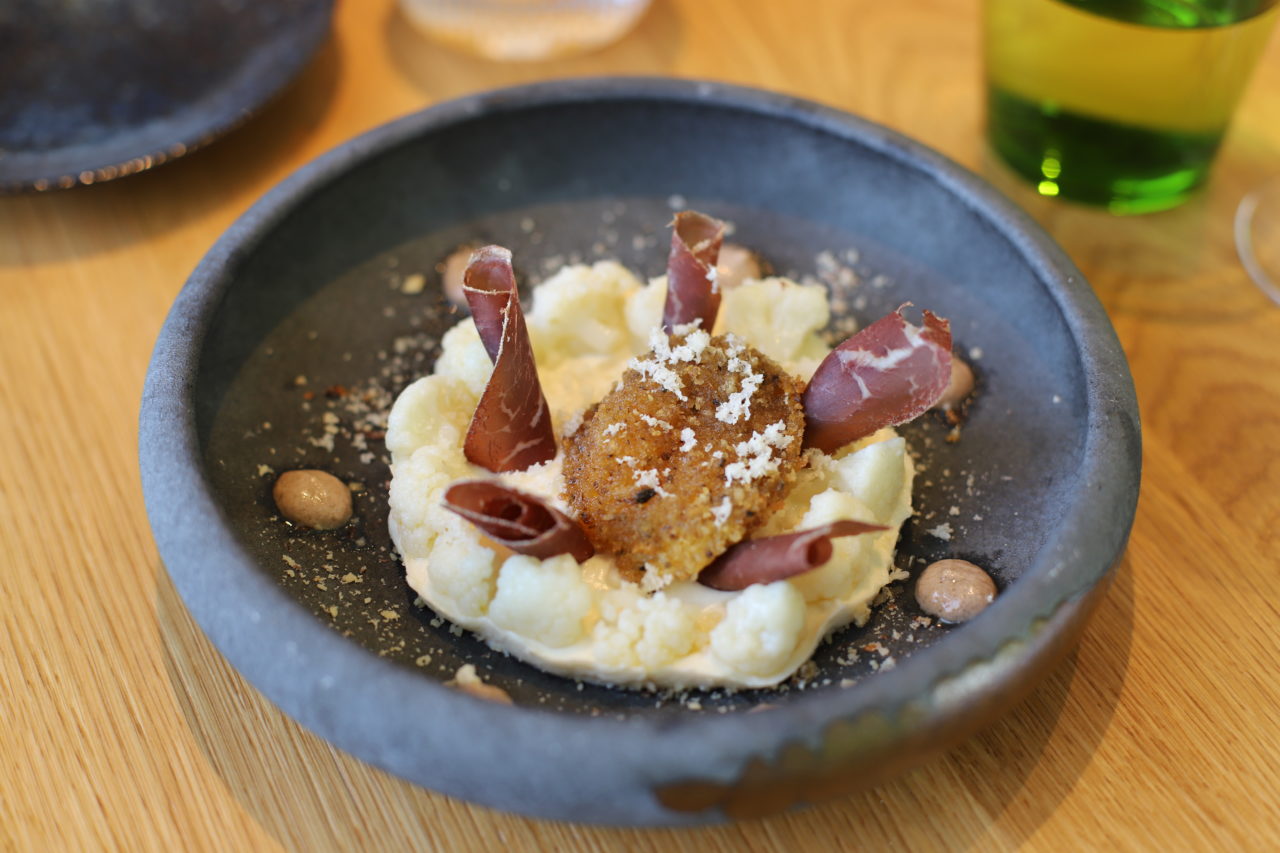 I was a particular fan of this starter too as I simply love squash.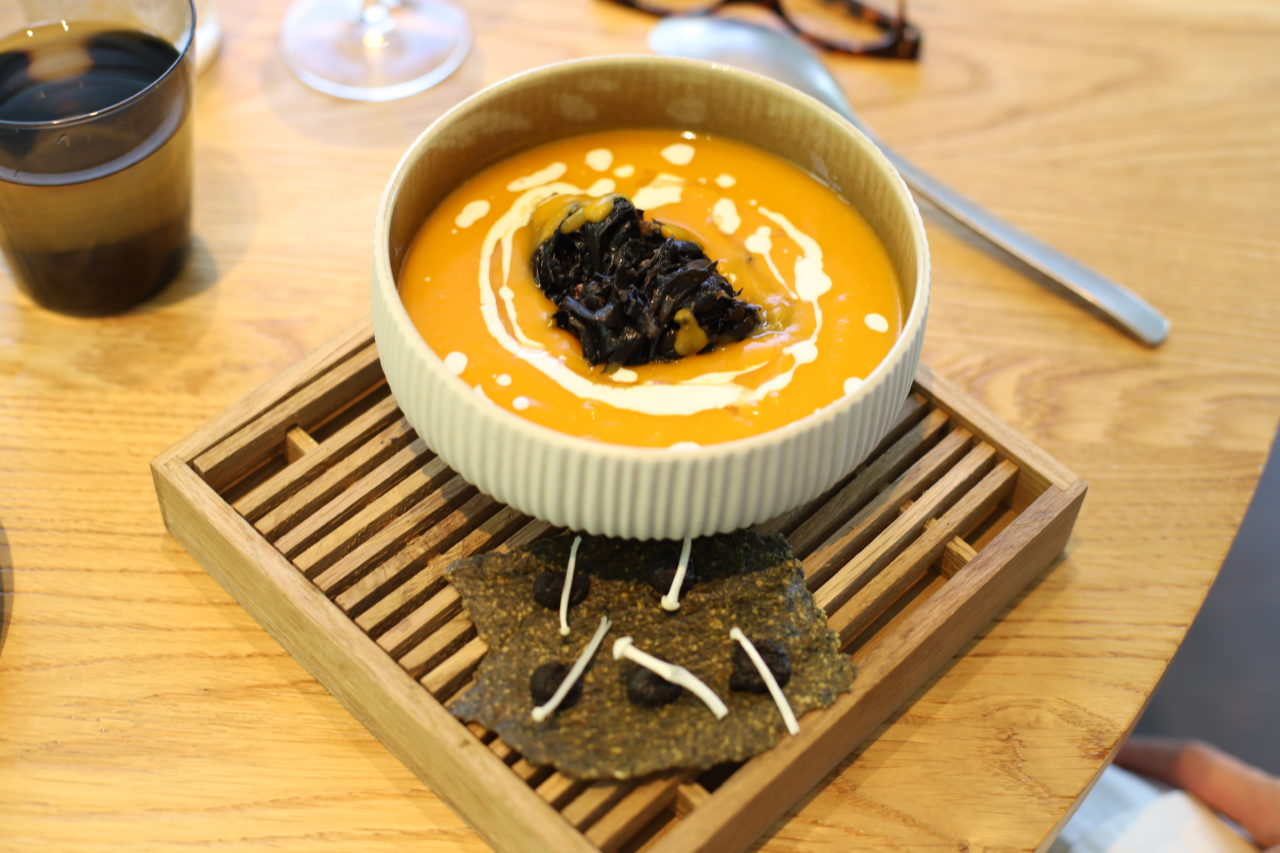 If you were looking for a great vegan alternative then I recommend the dish below !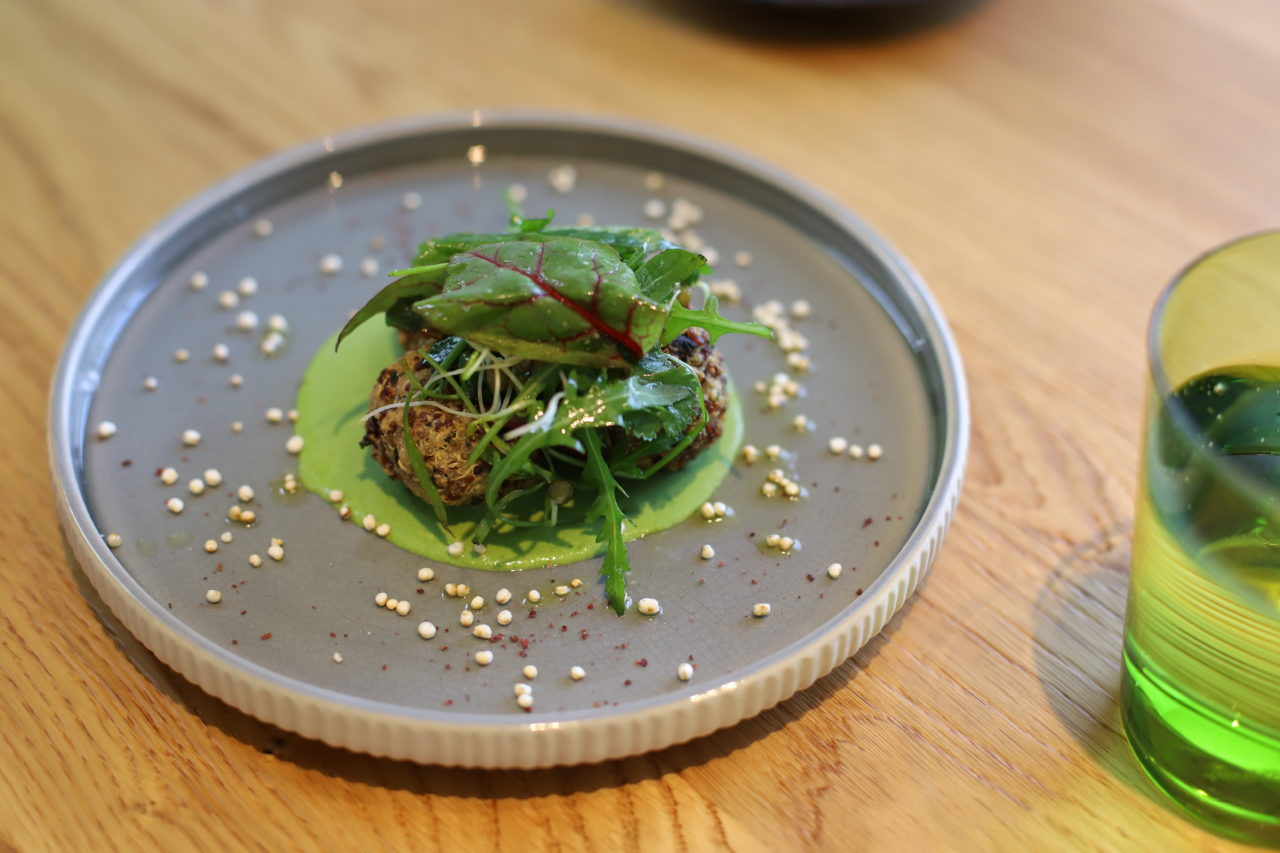 The Mains
We were very impressed with the mains and the chicken was highly recommended to us. I took the chicken and it was very tender and very well seasoned. The spicy jus was simply delicious and the various textures of aubergine were simply the perfect addition.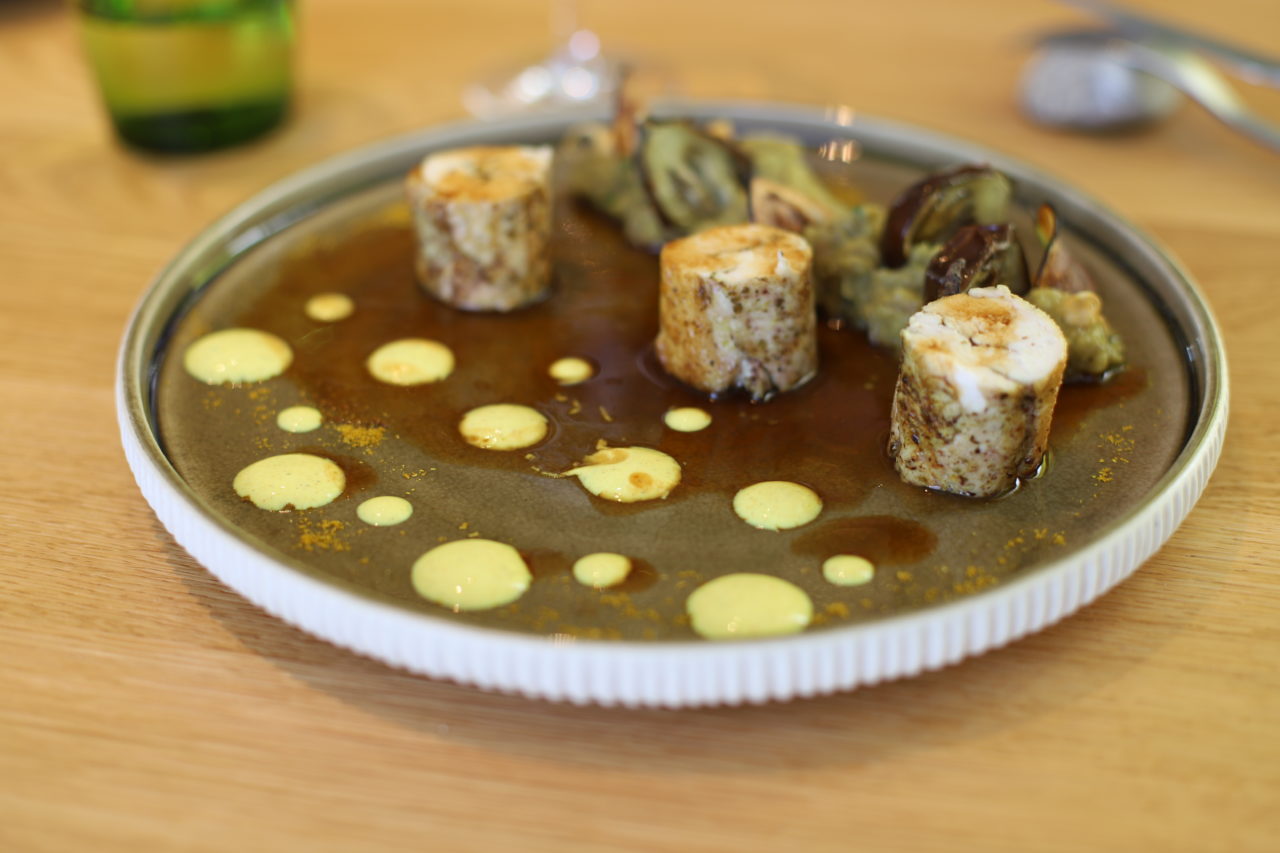 The plant-based option proposed at Fresh looked seriously beautiful ! Personally, I absolutely adore black rice, so I would have also happily have eaten the dish of: Pan fried black rice, plural spiny artichokes, marjoram.
I also really appreciated the thought that had gone into the selection of dishes.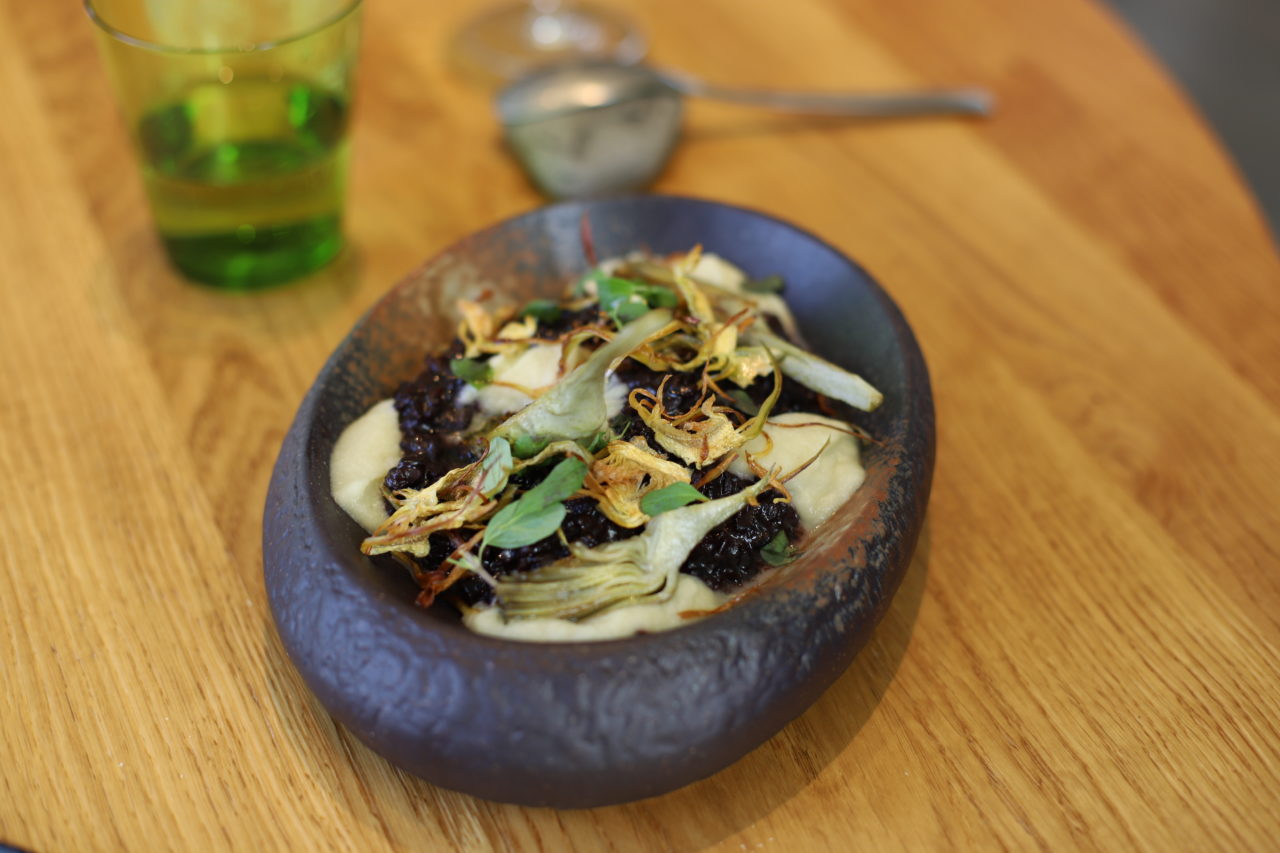 If you were wanting something different, then I would recommend you select the option below. It is a real earthy dish that was very much appreciated by Kate.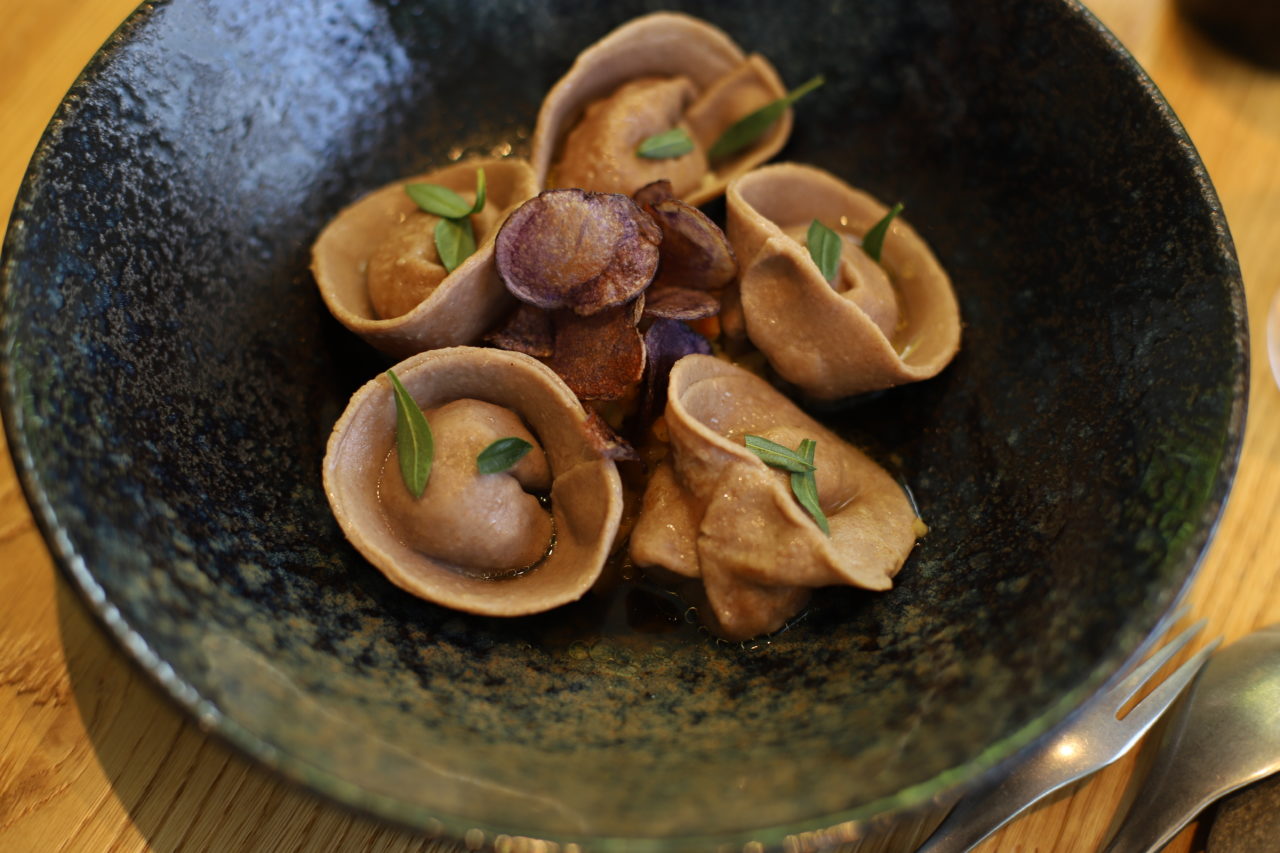 If you prefer fish, you could also select the Lake Geneva féra fillet just cooked, lemon flavoured layers of autumn vegetables. Very light and really full of flavour! I really think that Fresh did an excellent job with the mains and the starters. They really created some unique dishes and the service was really great. Well done to the students!
The Desserts
If I am being 100% honest, the desserts would not the be the biggest strength on their menu. However, I will say that they really came up with creative dishes and with a few more tweaks, I think they could really create a strong end to the meal.
They have some popular choices such as the Gluten free chocolate and coconut tart, passion fruit sorbet which is staple to the menu and I will tell you that the sorbet is absolutely amazing. It is so fresh and zesty! However, I didn't particularly enjoy the base of the tart as much.
Because I ADORE figs so much, I selected The black fig in all its forms… My favourite part being the fig sorbet!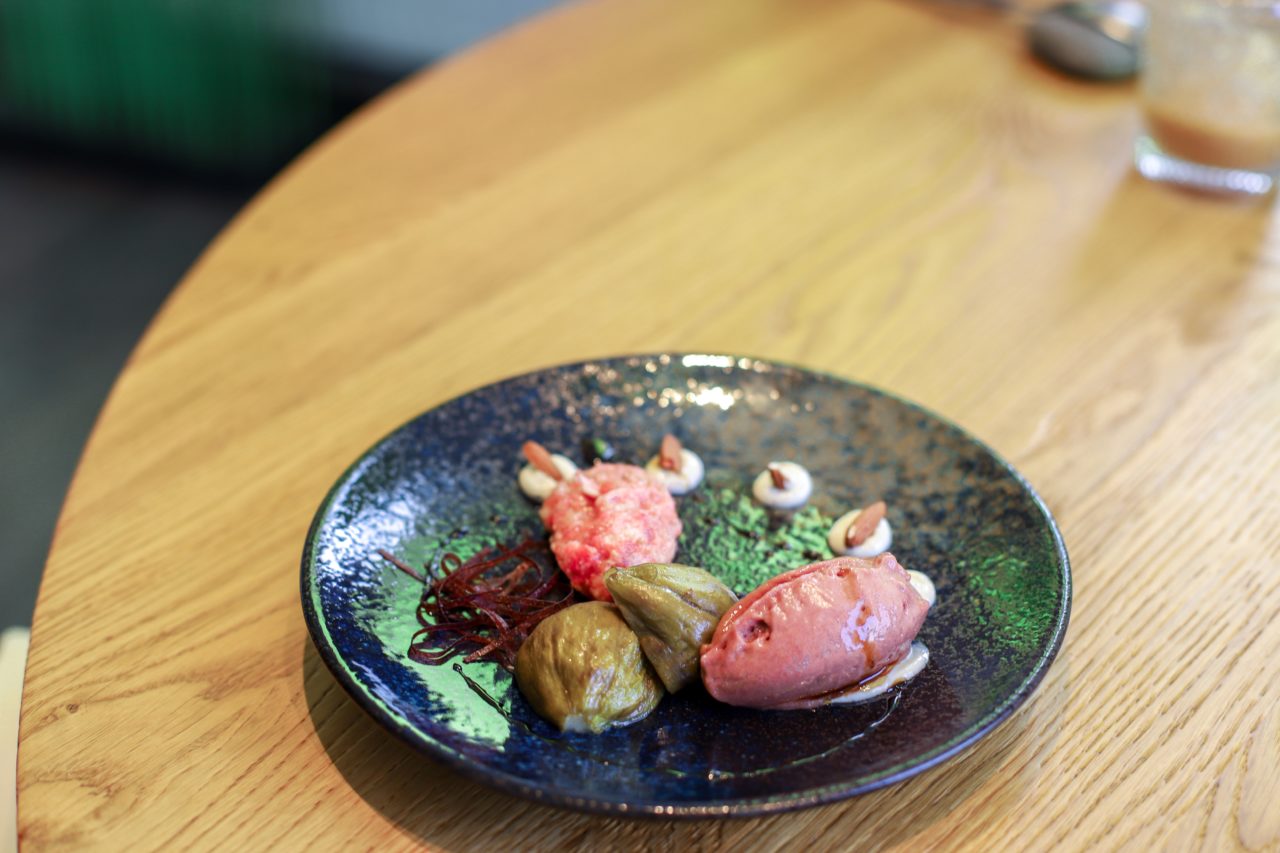 I think the most original dish on the Fresh menu was the Sweet composition of cucumber, melissa and grapefruit. A dish like this for me, would be perfect in the summer or after a heavy meal. I really enjoyed the flavours in this dish. The overall cost for the menu is very reasonable indeed:
2 courses – CHF 35
3 courses – CHF 45
It is rare to find those costs even in a standard restaurant! It is very much worth the visit.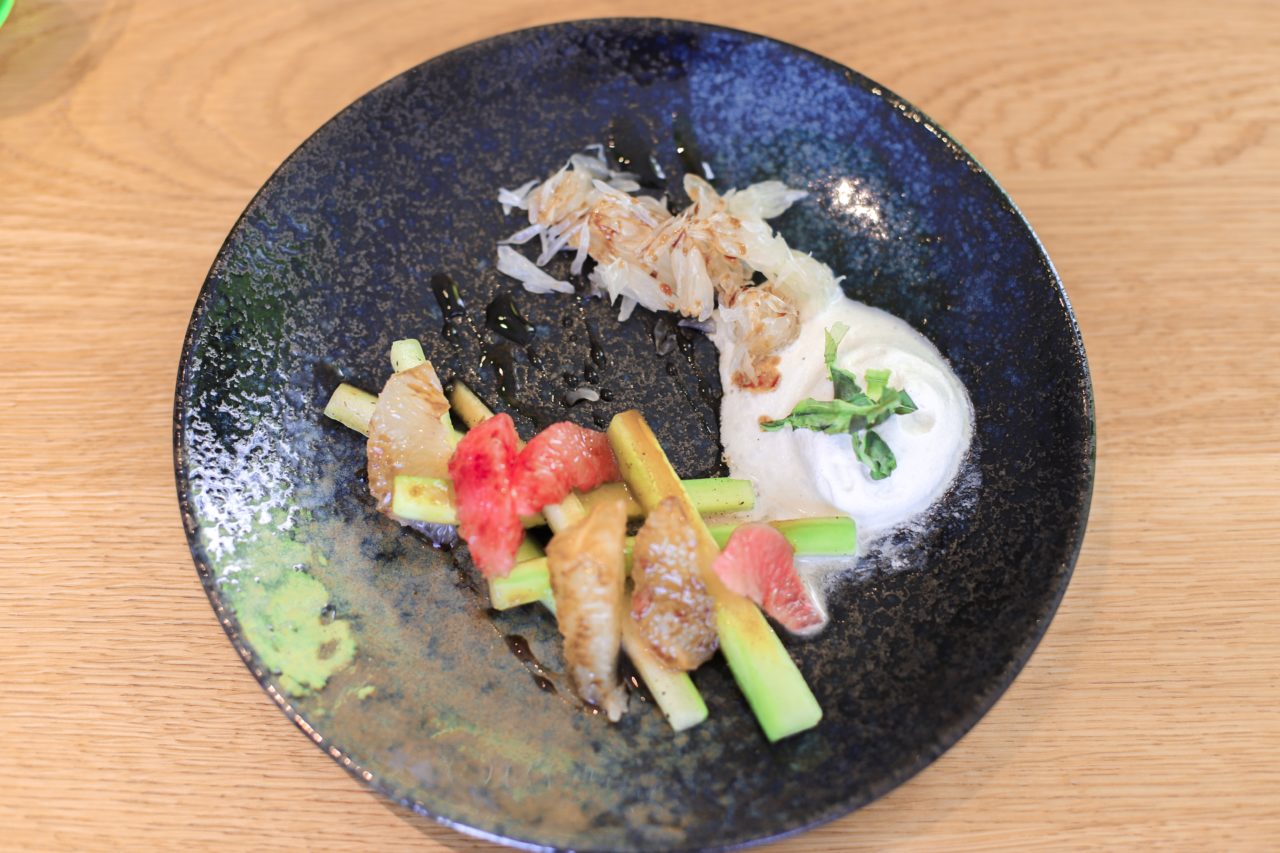 I want to really thank all the students, chefs and Glion for their warm welcome. I really enjoyed my time at Fresh and I will definitely be back in a heartbeat. Thank you so much to everyone at Fresh and I hope to see you soon.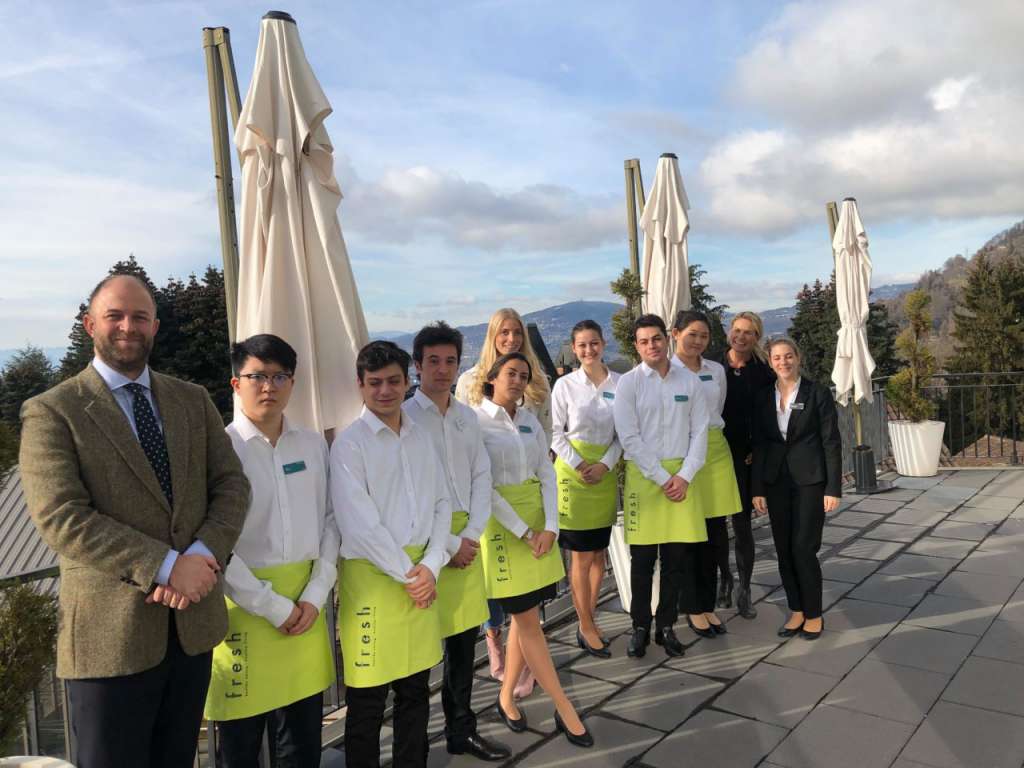 For more information please go to:
https://www.glion.edu/restaurants/
OPENING HOURS
Tuesday to Friday
Dinner 19:00 – 22:30 (last order at 20:30)
ACCESS
By train: At the Montreux train station, take the 'MOB' (a small train which takes 15 minutes) to Glion-Alpes. From there, follow the road to Hotel des Alpes (one-minute walk).
By taxi: Take a taxi from Montreux train station to Hotel des Alpes (the taxi fare should not exceed CHF 25.-).
By car: Exit the motorway in Montreux and follow the signs for Glion/Caux.
CONTACT
T. +41 (0) 21 966 35 41
E. reservations.fresh@glion.edu
PAYMENT
Please note that we accept Swiss francs and most of the existing credit cards types, however, cash payments in other currencies will not be accepted.