Inspire Yoga Festival launched their first edition in 2019 and they are back this 28 / 29 / 30 August 2020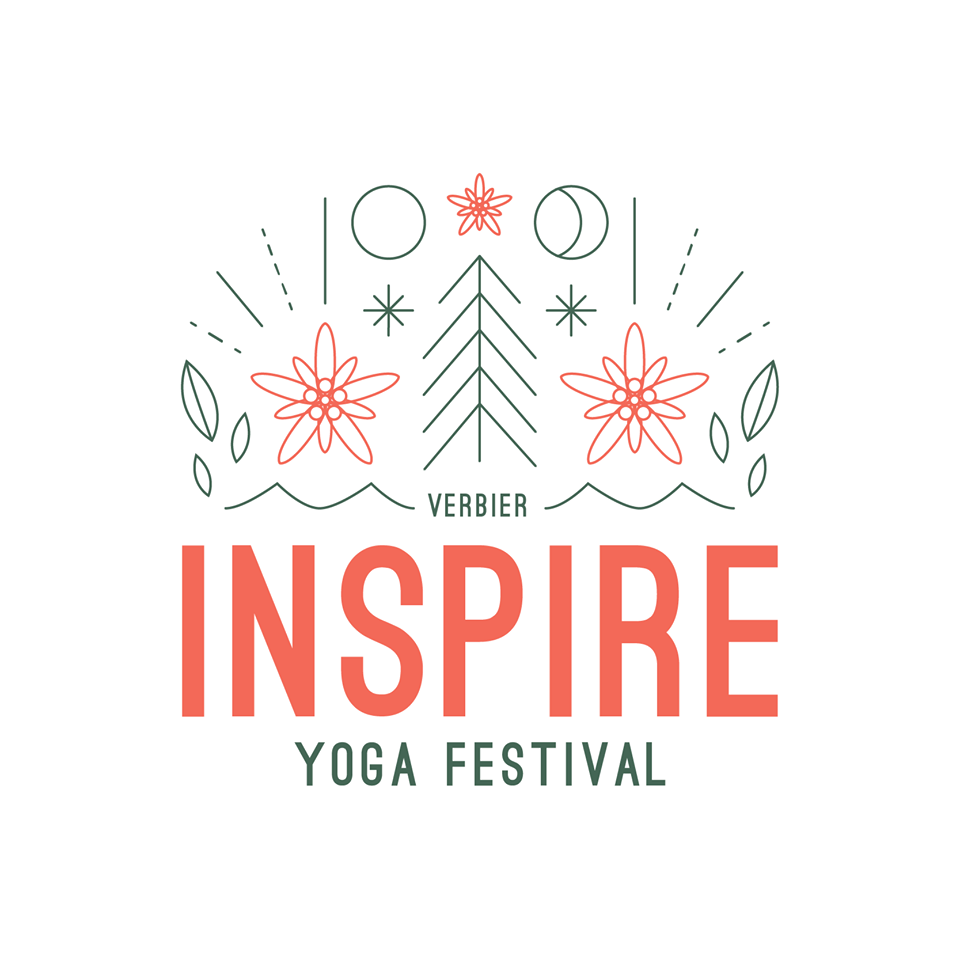 The Creators
This festival was founded by :
Claire Wardle and Kim Taylor
With a background working in international events and marketing, Claire lives and works full time in Verbier. Passionate about the mountains and the outdoor lifestyle, she recently joined the team at Wholeycow, officially became Swiss, adopted a dog, and is finally doing all that she loves in the place that she loves! Kim divides her time between running the day to day operations for Wholeycow and co-owned property business, Verbier Rentals. Outside of the office and fitness studio, you will find Kim tending her chickens, growing vegetables, climbing as well currently enjoying the joys of a chalet conversion project.
The Festival
If you have never been to Verbier, it is located in the Valais, Switzerland, and in my opinion, is one of the most beautiful spots to practice yoga. The weekend begins on a Friday afternoon and there will be various workshops, classes, and presentations related to the mind, body, and soul.
This weekend is accessible to all, whether you are a beginner, curious, or a practicing yogi. There is something for everyone and I know that you will rediscover yourself or something new about yourself over the three days as well as make new connections with others.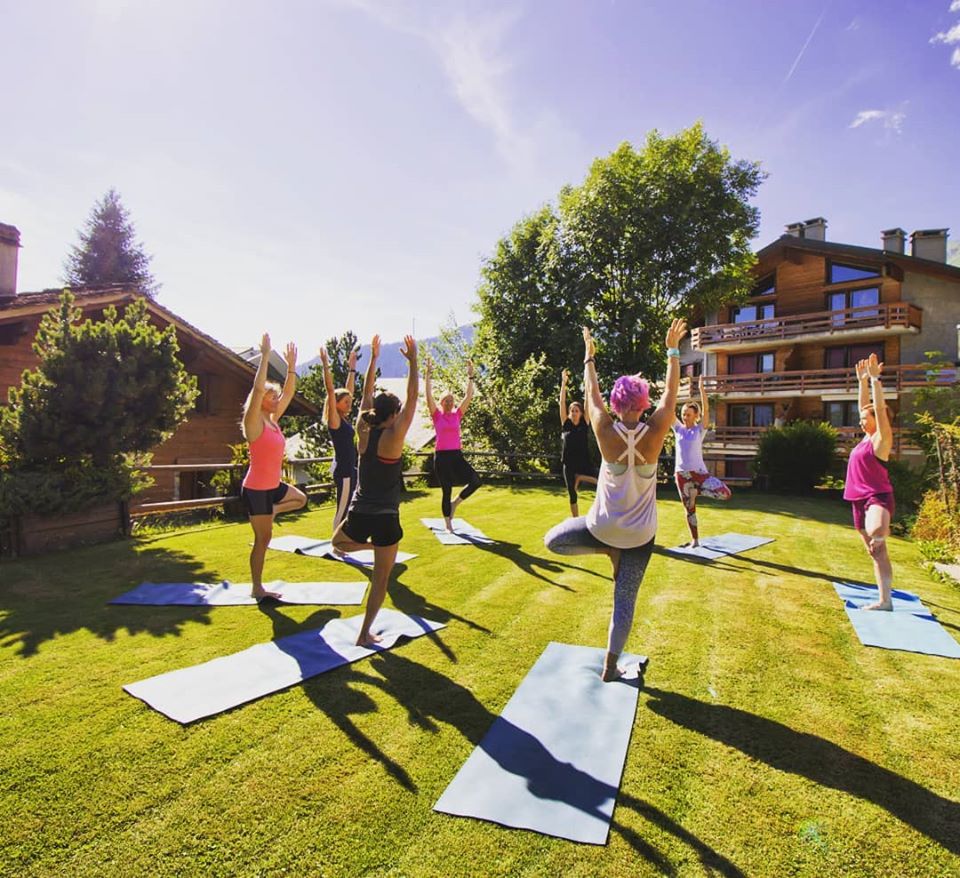 There are also other activities to choose from such as an e-bike ride, forest foraging, and even a hike.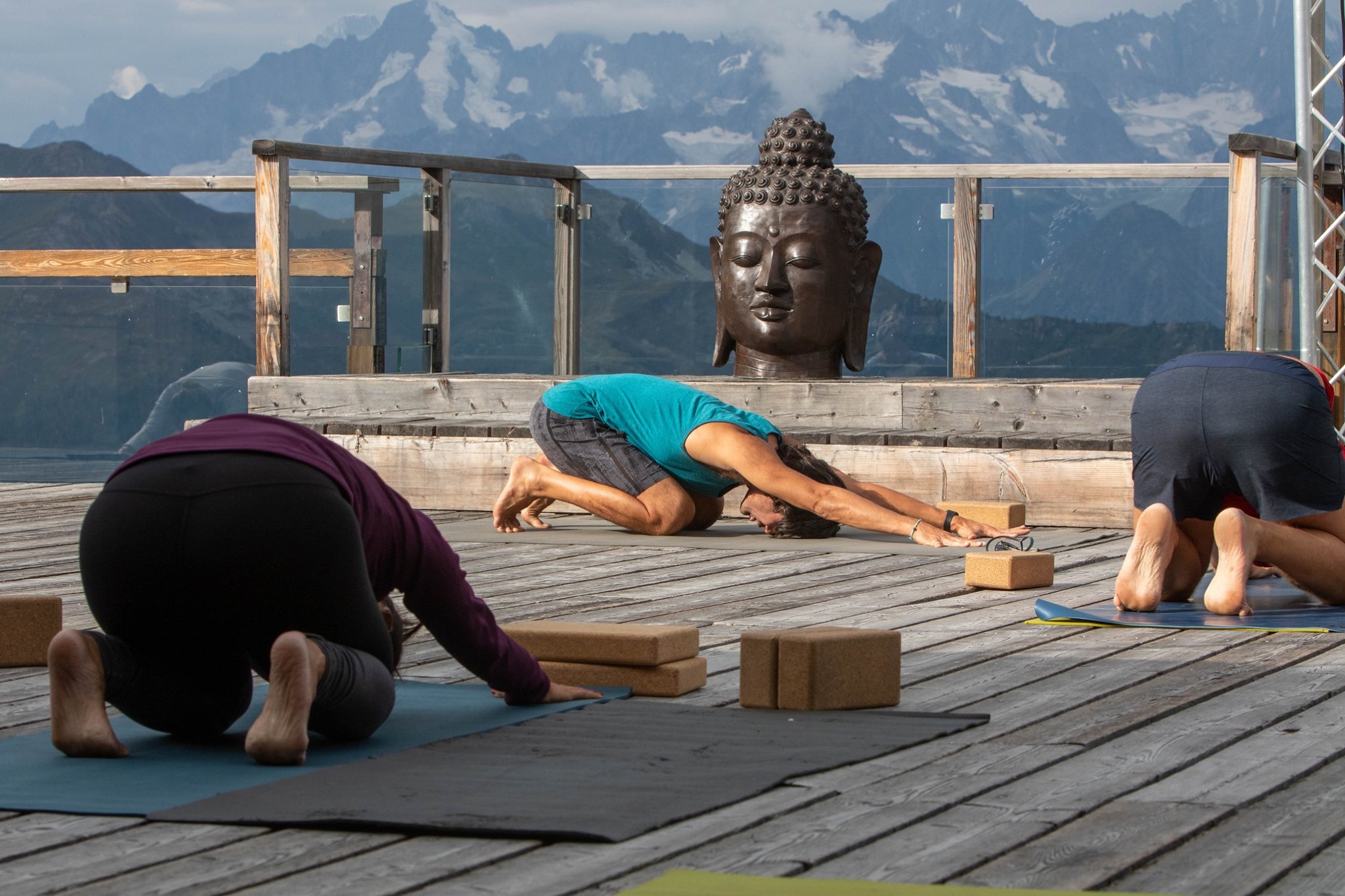 On Sunday 30th August, a brunch is planned between 11h30 and 2 pm and the day will finish with the closing ceremony at 6 pm.
Check out the full programme below:
The Instructors
The Inspire Yoga team has reunited some amazing teachers and speakers from around the World to really bring specific holistic and spiritual elements to the weekend. These elements are really what I believe make this yoga festival stand out from other ones.
All the teachers are so open and friendly and really take the time to exchange with you as well as share their knowledge. It was really inspiring last year and I learnt a great deal.
You may find a list of the teachers and speakers here: https://www.inspireyogafestival.com/instructors-new
Pricing
Reduction code
If you are a local to Verbier then you can enjoy 25% off before 21st August using the reduction code: IYFBAGNES
If not use my discount code: IYFHB10 for a 10% discount !
https://inspireyogafestival.fixersworld.com/shop/inspire-yoga-festival-2020
TICKETS
3 DAY PASS WITH SUNDAY BRUNCH
3 DAY UNLIMITED PASS WITH SUNDAY BRUNCH INCLUDED CHF350.00/pp
3 DAY UNLIMITED PASS WITHOUT SUNDAY BRUNCH
VALID FOR FRIDAY, SATURDAY & SUNDAY, UNLIMITED CLASSES AND WORKSHOPS CHF 320.00/pp
2 DAY WEEKEND PASS WITHOUT SUNDAY BRUNCH
VALID FOR SATURDAY & SUNDAY UNLIMITED CLASSES AND WORKSHOPS CHF 280.00/pp
2 DAY WEEKEND PASS WITH SUNDAY BRUNCH CHF 300.00/pp
FRIDAY FESTIVAL PASS CHF 80.00/pp
SATURDAY FESTIVAL PASS CHF 150.00/pp
SUNDAY FESTIVAL PASS CHF 140.00/pp
SUNDAY FESTIVAL PASS WITH SUNDAY BRUNCH CHF 175.00/pp
HOTEL SINGLE ROOM 2 NIGHTS AND 3 DAY FESTIVAL PACKAGE
HOTEL DE LA POSTE INCLUDES BED AND BREAKFAST, VIP PASS CHF 578.00/pp
HOTEL DOUBLE ROOM 3 NIGHTS AND 3 DAY FESTIVAL PACKAGE FOR TWO SHARING
HOTEL FARINET DOUBLE OR TWIN ROOM WITH VIP PASS CHF1,060.00/pp
For more information please go to: