"The problem with driving around Iceland is that you're basically confronted by a new soul-enriching, breath-taking, life-affirming natural sight every five goddamn minutes. It's totally exhausting."
Stephen Markley, Tales of Iceland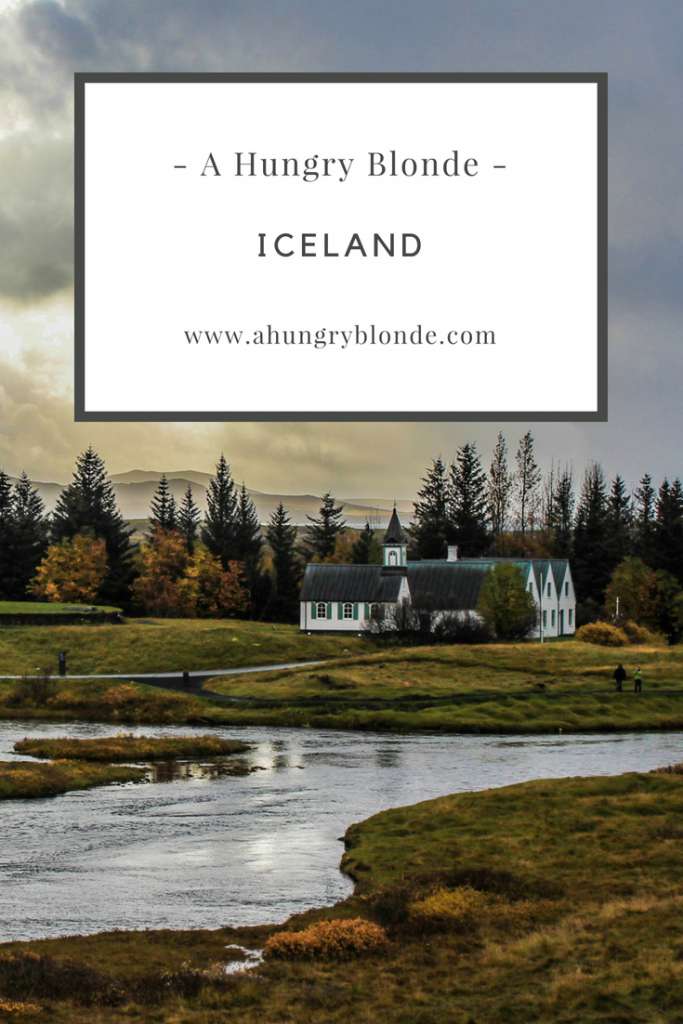 The Golden Circle
A popular tourist destination but definitely worth doing at least once. I have done it twice and simply having two different weather conditions, made this trip completely different.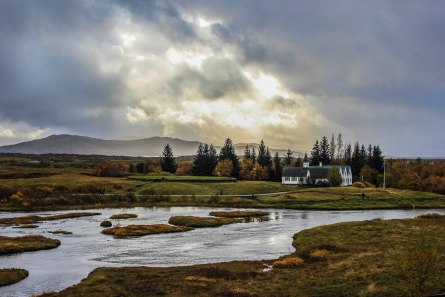 Thingvellir National Park
Thingvellir National Park is where Iceland's first Parliament was help back in 930 AD. At the Lögberg people could step forward and give speeches about important matters regarding their country.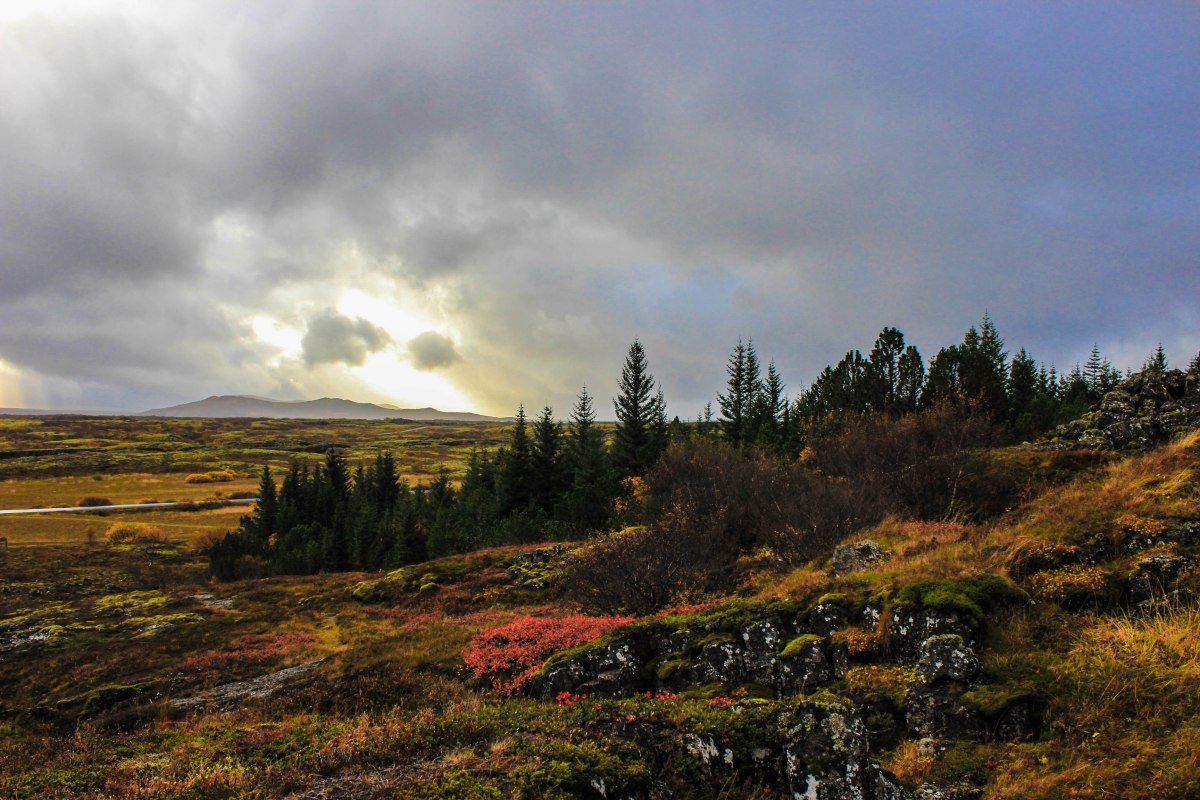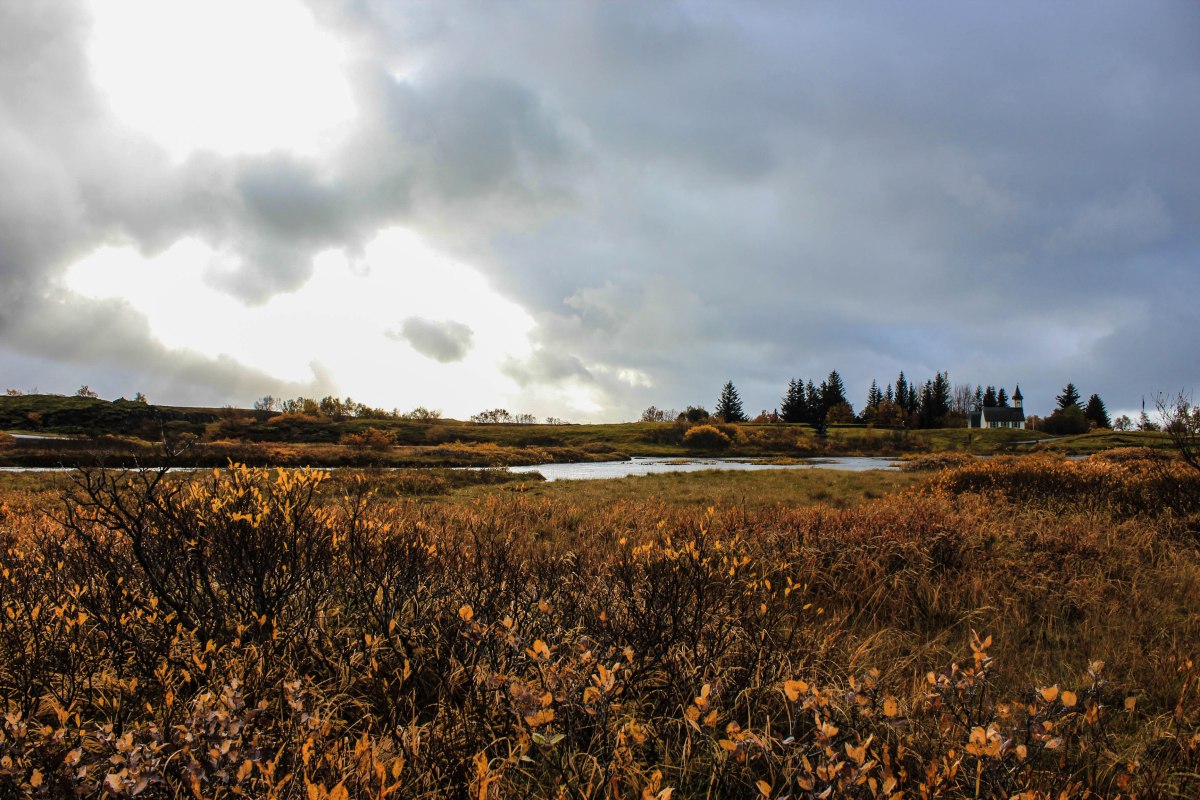 Gullfoss Waterfall
Gullfoss also known as (Golden Waterfall) is an iconic waterfall of Iceland offering a spectacular view of the forces and beauty of untouched nature.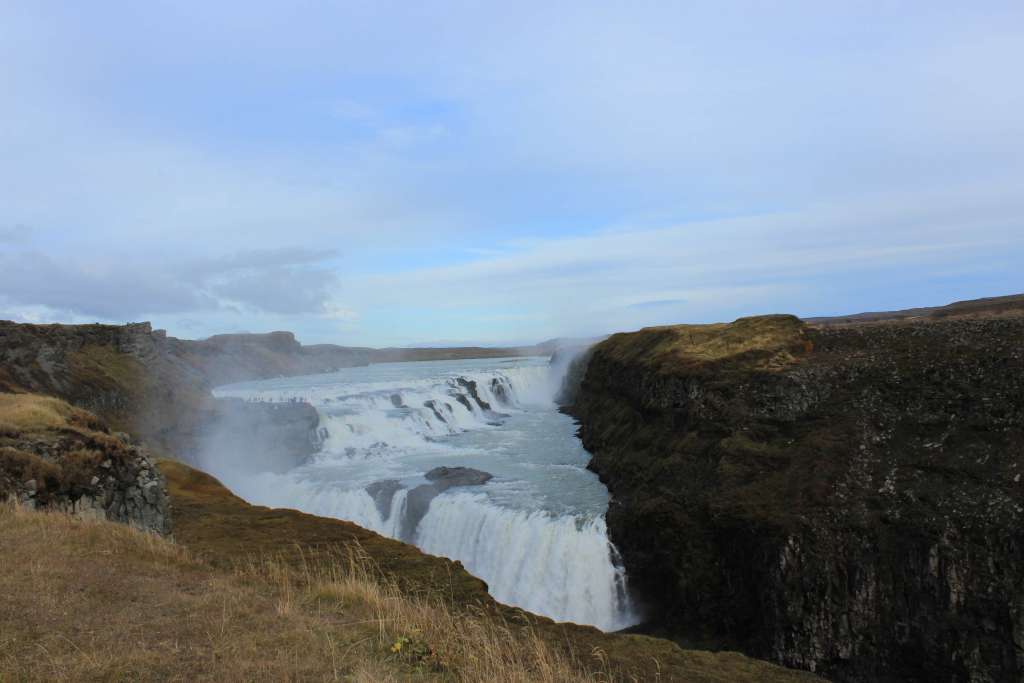 Geysir
Geysir is a geothermal area, with mud pools and hot springs, the most famous of which are Geysir and Strokkur. The former no longer erupts but the latter is a mighty one, erupting every 4-8 minutes and reaching on average 15-20 m (65 ft) into the air, and sometimes as high as 40 m (131 ft).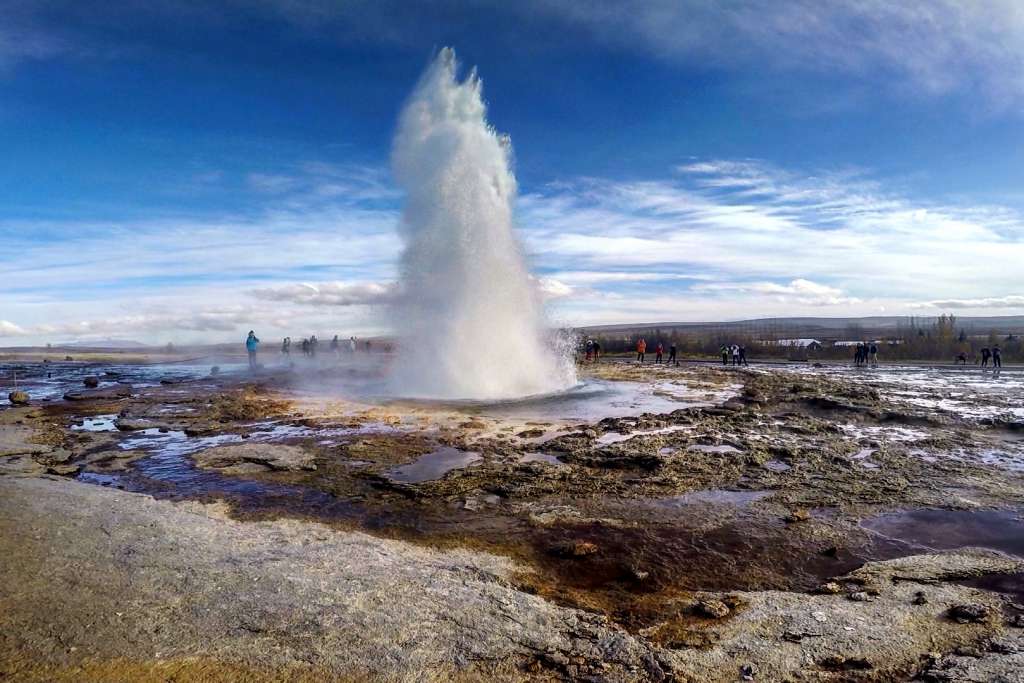 Vik
The village of Vík is the southern most village in Iceland, located on the main ring road around the island, around 180 km by road southeast of Reykjavík. If you have ever been to the Giant's Causeway in Northern Ireland you will see similarities in the rock formation.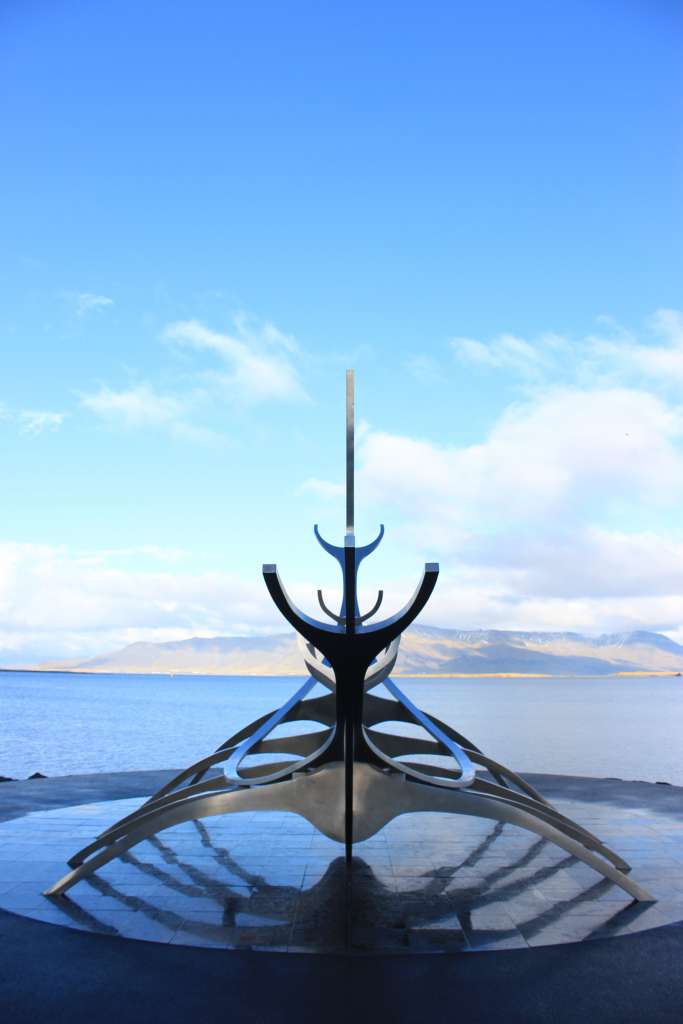 Reykjavik (Smoky Bay) according to Ingólfur Arnarson, was established in AD 874 and ss home to the majority of Iceland's population. Reykjavík is a vibrant city with a lot to offer culturally.
Places to eat in Reykjavík:
Icelandic Fish & Chips opened in the winter of 2006, intent on providing fresh and healthy food made with the best available Icelandic ingredients. Blessed with an abundance of fresh fish in the oceans surrounding our island, there was never any question as to what would be the centerpiece of our culinary offerings. Borrowing from our neighbors the Brits, across the Norwegian sea, we went with a slightly elevated version of the classic fish'n chips, bistro style if you will.
All the food looked amazing, I HIGHLY recommend finishing with:
Creamed Skyr With Chocolate –banana & peanut butter. Icelanders have been enjoying skyr with cream since the settlement. This is the original dessert – Gluten free
Coffee Shipyard is a cozy cafe located on the ground floor of Icelandair Hotel Reykjavik Marina. This café caters to all taste buds. You can find many gluten free dishes here!
This is a chain in the city and honestly they make great coffee ! I highly recommend you check them out as well.
Iceland's Waterfalls
Iceland is home to hundreds of waterfalls and each one more beautiful than the next. My favourite waterfalls are:
Hveragerdi Hot Spring River Hike
There is a beautiful valley, Reykjadalur valley, in the vicinity of Hveragerði town, only ca 45 km away from Reykjavík, Iceland's capital city, where I live.
The name of the valley, Reykjadalur, means Steam Valley and you will understand why when the valley opens up after the hike. The valley is filled with hot springs and mud pools and there is even a hot river in which one can bathe!
The Reykjadalur valley is part of the Hengill area, but Mt. Hengill is an extinct volcano, which was active 120,000 years ago.
Volcanoes and Glaciers
As Iceland is the island where the Eurasian and North American tectonic plates meet, there are numerous active volcanoes all over the island. The main ones are Hekla, Katla and the big erruption of 2010 which caused the ash cloud is Eyjafjallajökull. I love exploring Solheimajokull glacier and on my second trip we went under Langjokull glacier.
Heimaey
The small town of Heimaey (hey-my) is encased in a fortress of jagged lava; its port sits at the end of a contorted waterway that carves a path between towering cliffs dotted with bird nests. Although only a few kilometres from the mainland, Heimaey feels light years away, lost amid the frigid waters of the North Atlantic.
The volcanoes that formed Heimaey have come close to destroying the island on several occasions. The most famous eruption in modern times began unexpectedly at 1.45am on 23 January 1973, when a vast fissure burst open, gradually mutating into the volcano Eldfell, and prompting the island's evacuation.
Northern Lights
Northern Lights are one of nature's most spectacular phonemenas. Unfortunately, these occurrences can not be guaranteed on every trip and it also depends on which time of year you choose to visit Iceland. The best time of year for the light is between mid-September to April. Sorry about my blurry picture, hadn't quite mastered the Canon.