Dr. Pauline Burgener's approach to skin is similar to my view on life. What goes into your body, how you treat your body will eventually reflect on the outside. She has taken on a holistic approach to beauty.
Who is Dr. Pauline Burgener?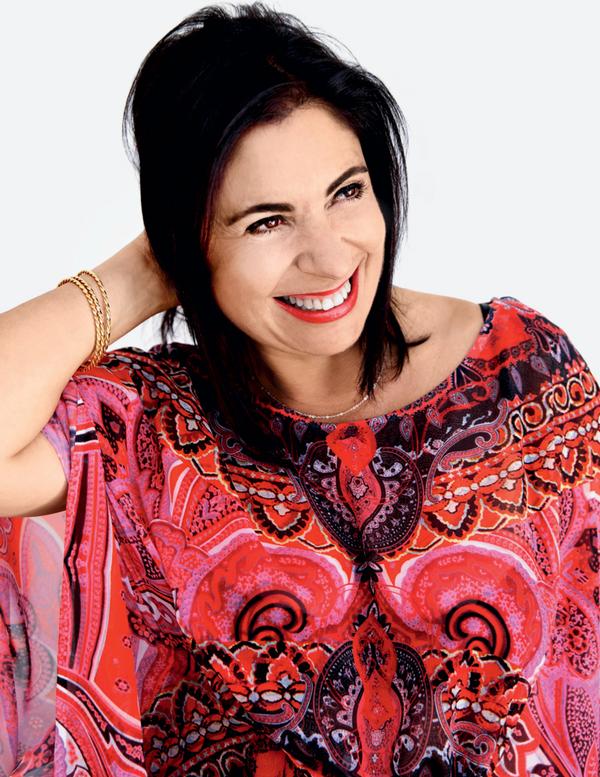 It all began in 1955 when Dr Marc Burgener, a plastic surgeon founded the Burgener range, which was then later taken over by his daughter-in-law Dr Pauline Burgener after she had obtained her PhD Biology degree at the University of Lausanne. Thanks to her medical knowledge she developed her own brand, Dr Burgener. In twenty years, she has created her own spa and treatment line that carries her name. Her products have been placed in some of the most luxurious hotel spas worldwide, such as the Four Seasons Grand-Hôtel du Cap-Ferrat, George V Paris, New York, London, Hotel des Bergues Geneva, Moscow and St. Petersburg as well as Palazzo Versace and Four Seasons, Atlantis and Six Senses in Dubai and in Switzerland, at the Grand Hotel du Lac – a Relais & Chateau in Vevey.
Dr Burgener is top-quality made-to-measure cosmetics just for you and place the emphasis on what is really important: YOUR SKIN!
My Dr. Pauline Burgener Experience at the Grand Hotel du Lac
I got an email from Christelle one week inviting me to come down to the Grand Hotel du Lac in Vevey to spend an hour experiencing Dr. Burgener's treatments. Initially, I kindly declined the invitation as I thought this was too beauty related (not my domain, I barely apply mascara daily…). I should have known better, as Christelle knows how much I value healthy living from the way I eat to the way I exercise. I was eventually (I mean easily) convinced because well, who wouldn't want to spend an hour in a beautiful relaxing spa in Vevey.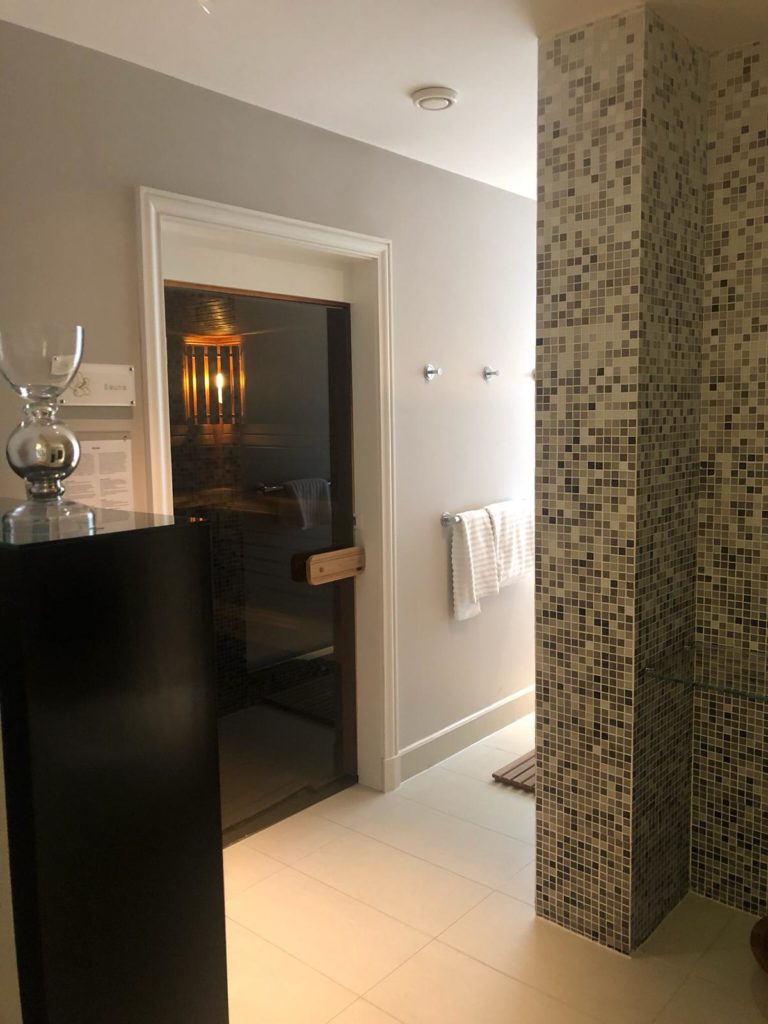 I arrived and was immediately greeted with open arms by Christelle who brought me up to the spa area in the Hotel du Lac. I had never ventured so far, usually never making it past their brunch. Where has this place been hiding all this time ? Does anyone else just feel like their body immediately relaxes as soon as they step foot into a spa ? The staff were so kind and welcoming, I was whisked off to the changing rooms to put on a big fluffy robe before entering the treatment room. The Grand Hotel du Lac Spa is very soothing despite the fact that it could be seen as relatively small compared to other 5 star hotels. There is a lounge, a few treatment rooms, a hammam and a sauna at your disposal.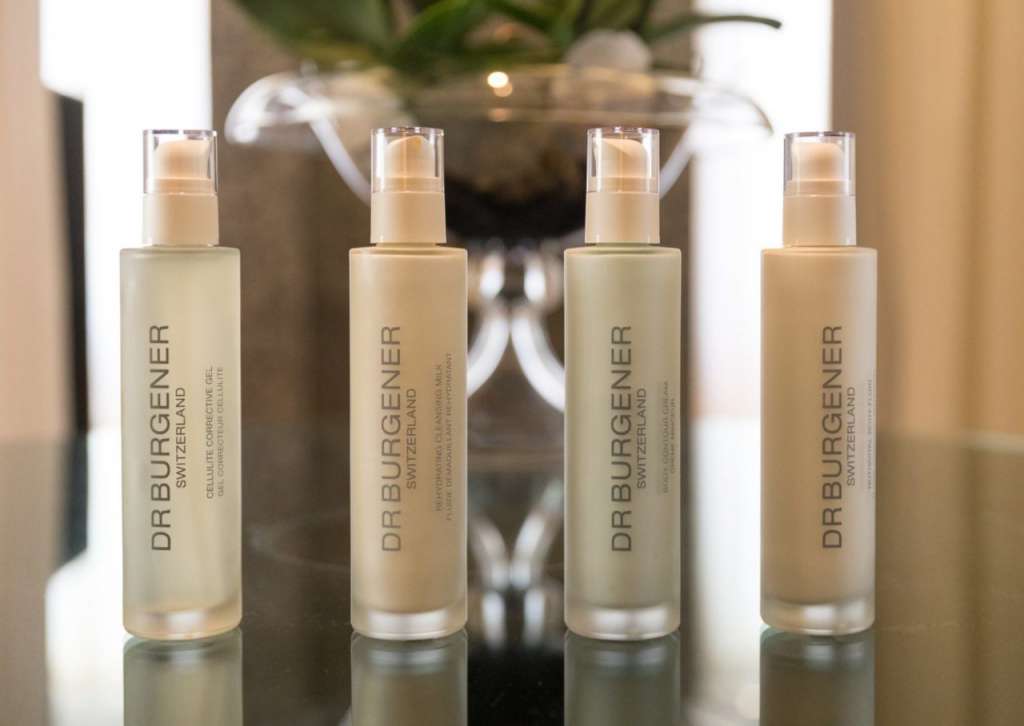 Back to the treatment, I never experienced anything like this before ! This was not your ordinary facial in the slightest. I had the following facial by Dr. Burgener.
Using our high tech Vitaskin Ultrasound to brighten, purify and tone the skin. A specialized sequence of massage tech- niques will increase circulation and help to drain through the lymphatic system. We complete this treatment with an application of glycolic acid, to leave your skin radiant and illuminated with immediate results. 90 min CHF 230.–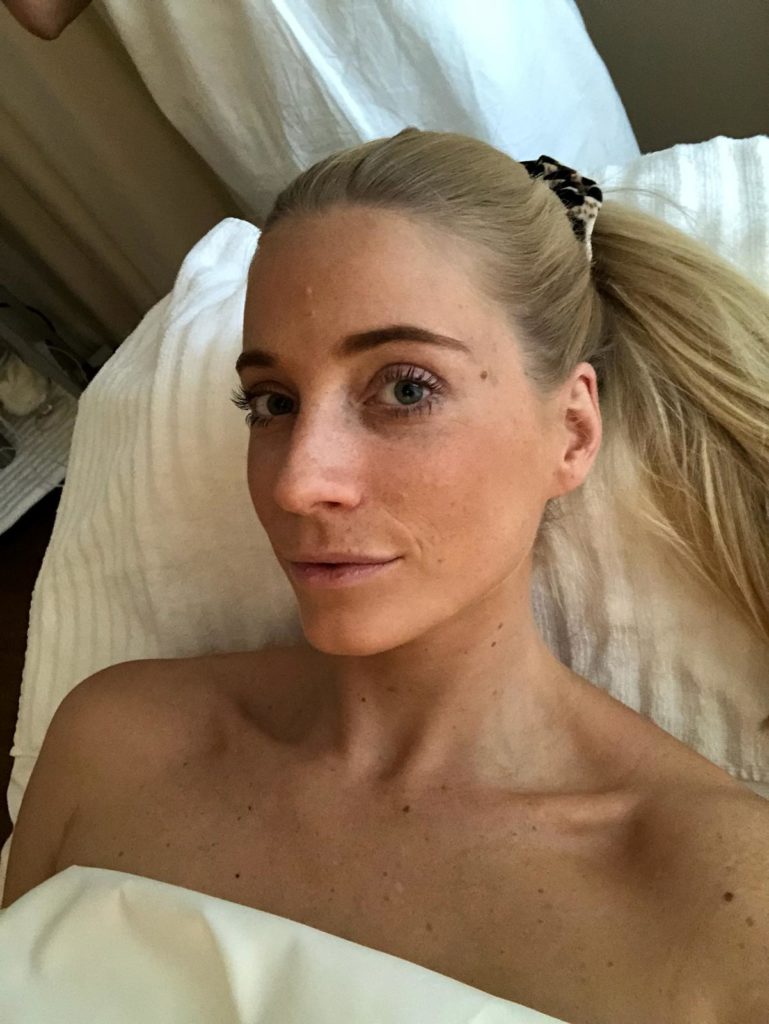 The girls looking after me were so professional and lovely. They taught me so much about my everyday skincare routine and I learnt to what extent I was doing things wrong, I shouldn't be exfoliating weekly – it should actually be done twice a year, before you go on a sun holiday and when you come back. That even when using make up removing creams, to apply it directly on your face before using the cotton pads. It was a great learning experience !
Back to that amazing facial… The massage was what impressed me the most. The little mouvements across my face really stimulated the collagen and I felt my skin tighten immediately.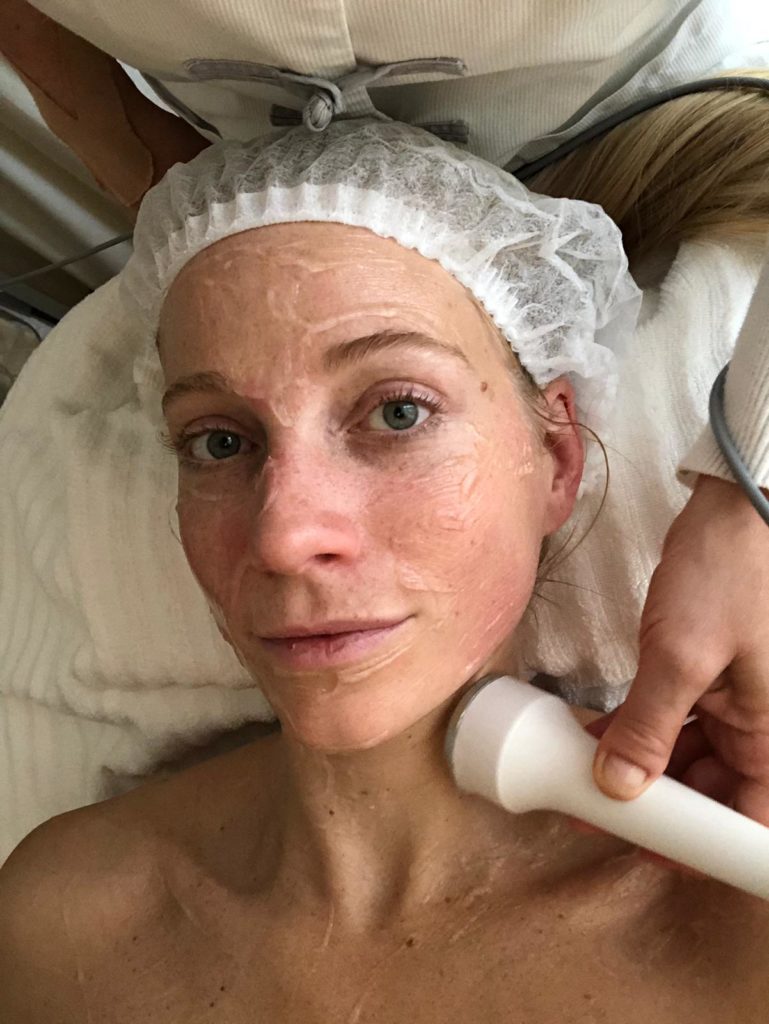 Once I had finished, I was left with a little voucher to come back and try her latest technique: The Haute Couture
The Haute Couture Pauline Burgener
It is a revolutionary concept which pushes the limits of age by offering a top luxury personalised product for everyone. Following a full analysis of the client's skin, measuring hydration, lipids and elasticity, a customized luxury therapy pro- duct line is prescribed which includes full line of pro- ducts to fight against skin ageing. Pauline works closely together with top notch researchers and dermatologists for the creation of the Haute Couture products.
Scientific measurements are undertaken by a Dr. Pauline Burgener Haute Couture specialist, using instruments of the most advanced technologies. The results of the diagnosis enable a pool of dermatologists to draw a recommendation that will be sent to our laboratory in Switzerland.
Made-to-measure products are developed based on this recommendation, thus ensuring the perfect suitabi- lity for the improvement of the guest's skin.
I can't wait to head back and give this a try… I will do a follow up based on what the results are! Wish me luck…
For more information please go to:
The Spa is open:
Monday, Tuesday, Wednesday, Thursday and Sunday from 10am to 7pm.
Friday and Saturday from 10am to 8pm.
Reservations: +41 (0) 21 925 06 06