This Burrata topped with pesto and pesto BeGourmet Popcorn Platter literally came out of nowhere. I had two friends coming round sort of last minute and one of them is vegetarian. I wanted to create a fresh Summer inspired dish but also pack it full of flavour plus I had a burrata in the fridge that I really needed to use. The entire plate was devoured in no time so I think it was a success! I highly recommend you give this recipe a go.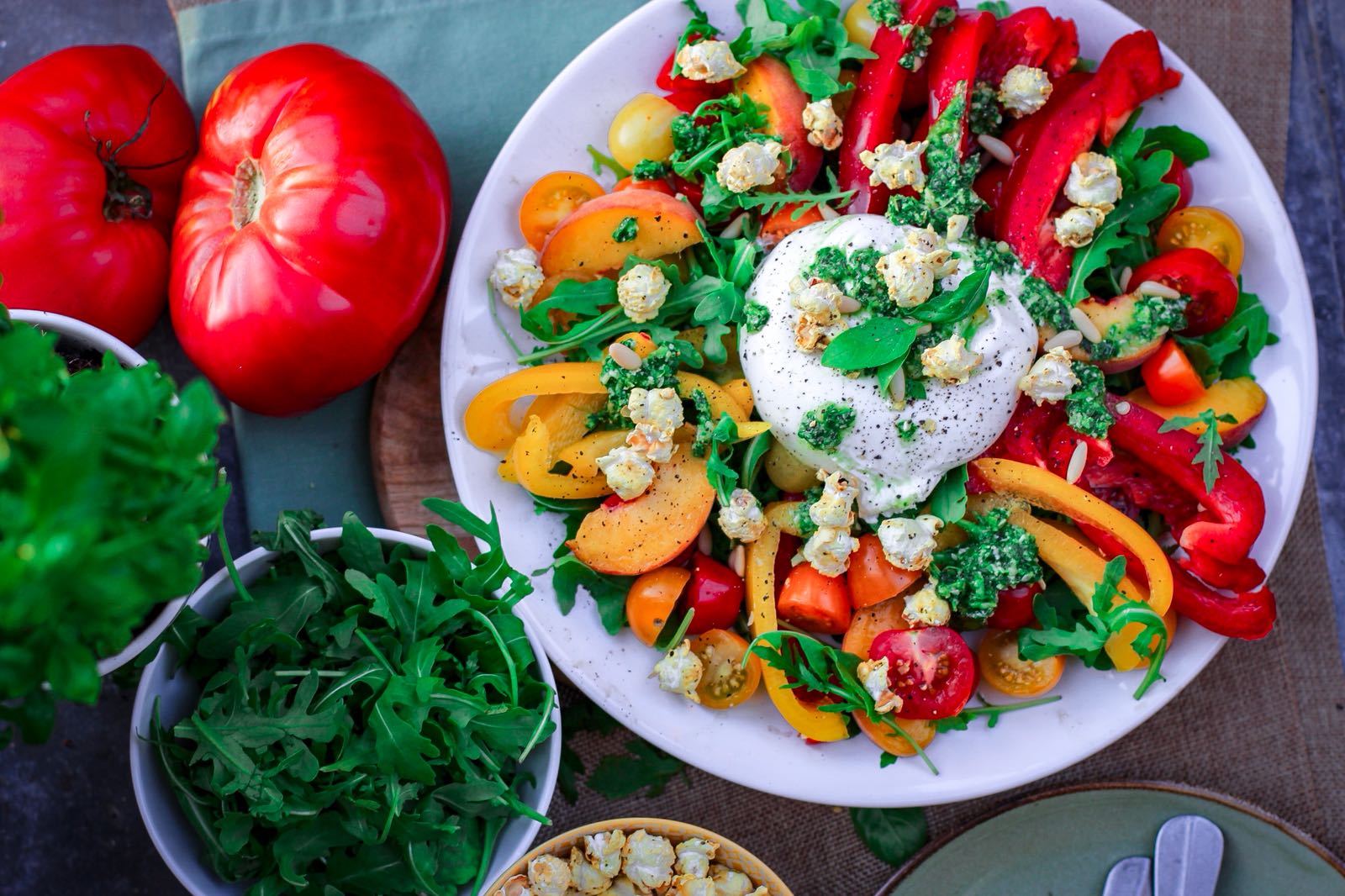 Ingredients:
2 peaches
1/2 bag of arugula
2 bell peppers
1/2 pack of cherry tomatoes
3 tbsp of homemade or store-bought pesto
2 handful of Pesto BeGourmet Popcorn
1 burrata
Fresh Basil
Salt & Pepper
You can get creative with these platters and add grilled vegetables, dried ham, other cheeses.
Cut the peaches in two, remove the stones and slice into thin wedges.
Slice the bell peppers thinly and set aside
Cut each cherry tomato in two and set aside,
Grab a large plate and spread out the arugula evenly (this will be the base)
Take the burrata and place it in the middle of the plate on top of the arugula.
Grab the slices peaches, cherry tomatoes, bell pepper slices and lay them out around the burrata like in the picture.
The grab a teaspoon and carefully dress the burrata and the vegetables in the pesto
Season with salt and pepper
Take the BeGourmet Pesto Popcorn and sprinkle them over the dish
Finish by adding a few leaves of basil
Serve with ciabatta, flatbread, or any sort of bread of your choice.
The BePopcorn brand: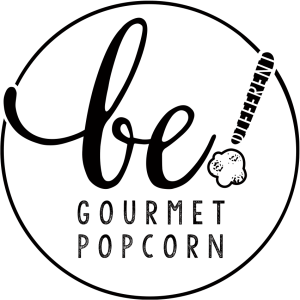 A team of 5 people including Constance, the founder of this delicious popcorn brand. The BePopcorn brand uses local knowledge combined with natural ingredients to produce crispy, super-tasty popcorn !!
BePopcorn now produces almost 10 different varieties ranging from Pesto to chocolate and lemon, there is really a flavour of popcorn for every occasion and mood !!
I highly recommend you check out their website and social networks to find out more !
https://www.facebook.com/begourmetpopcorn/
https://www.instagram.com/be_popcorn/