Lyon is a city in east-central France in the region Rhône-Alpes, situated between Paris and Marseille. Lyon is a major centre of business with a reputation as the French capital of gastronomy and has a significant role in the history of cinema thanks to Auguste and Louis Lumière who lived and worked here at the tail-end of the 19th century.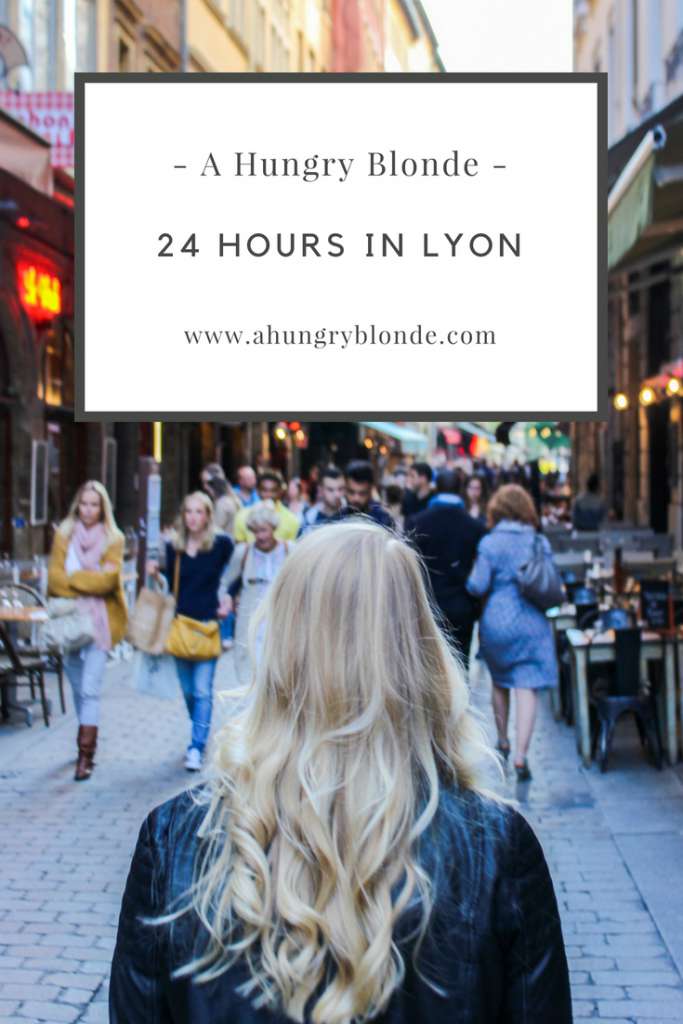 The city is known for its historical and architectural landmarks and is a UNESCO World Heritage Site. Lyon was historically known as the silk capital of the world.
Where we stayed: Away Hostel – 21 Rue Alsace Lorraine, 69001 Lyon, France
As this was a spontaneous last minute trip, accommodation was limited. However, we fell upon this Hostel situated near the Opera house which was actually ideal. Our private ensuite room was exactly what we needed and in fact I loved the high ceilings and the simple decor.
Where we got the best ice cream: Terre adélice – Glacier de Lyon – 1 Place de la Baleine, 69005 Lyon, France
There was a HUGE queue outside of this place which is always a good sign. You know the ice cream must be good ! We decided to be a little adventurous with our flavours and went for the following: Lavender, Maple, Cinnamon, Bacon & Rose Water.
Personally I loved them all except the rose water, it was too sweet for me. My better half clearly doesn't have the same appreciation of all things bacon either ( the ice cream was great!)
Where we ate:  KOS-I   – 4, rue Jean Marcuit 69009 Lyon France
When you arrive here, don't turn around and walk away! As the expression goes, don't judge a book by its cover. We almost did and that would have been a great regret! The outside and even the initial entrance really doesn't set you up right for the food that is behind the closed doors. BE BRAVE! Venture inside and you will enjoy a delicious meal of European food with a modern twist. The quality is fantastic especially for the cost!
I highly recommend this place.
Where we had drinks: Comptoir de la Bourse – 33 Rue de la Bourse, 69002 Lyon, France
This lavish bar is something else ! Definitely not my usual choice of place as everything is red. However, the atmosphere was inviting and cosy.  The drinks are a little on the expensive side here but they do have a great list of spirits for you all alcohol connoisseurs.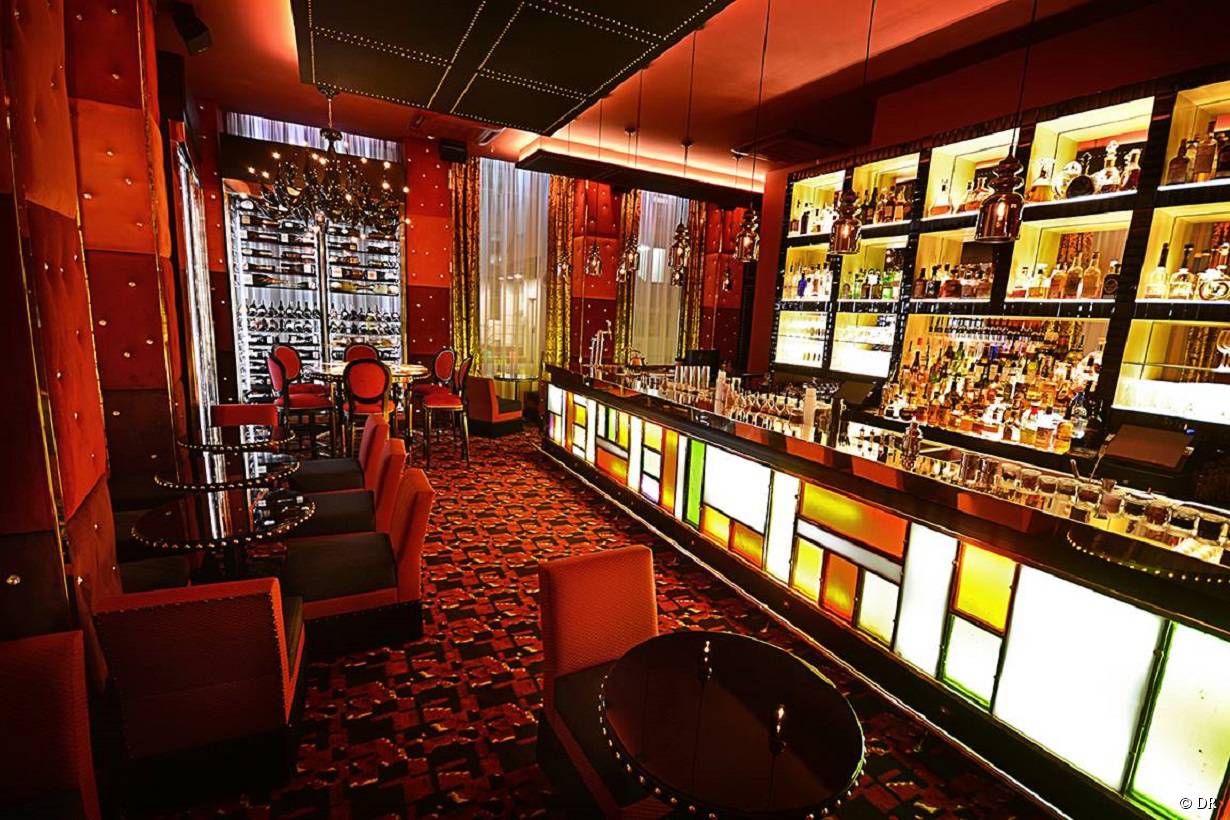 The Monkey Club Cocktail Bar – 19 Place Tolozan, 69001 Lyon, Franc
We then went to the Monkey Club which was definitely more our style of bar. As you enter, you arrive immediately at the beautiful bar which is full to the brim with an incredible selection of different alcohols, bottles of all shapes and sizes. If you take a left, you enter what feels like a small wine cave with an arched ceiling. The lighting was dimmed but you could see all the kitsch decorations around the room (portraits, books, shelves etc). We ordered two gins which were absolutely delicious. I loved this place for its interesting decor and laid-back atmosphere.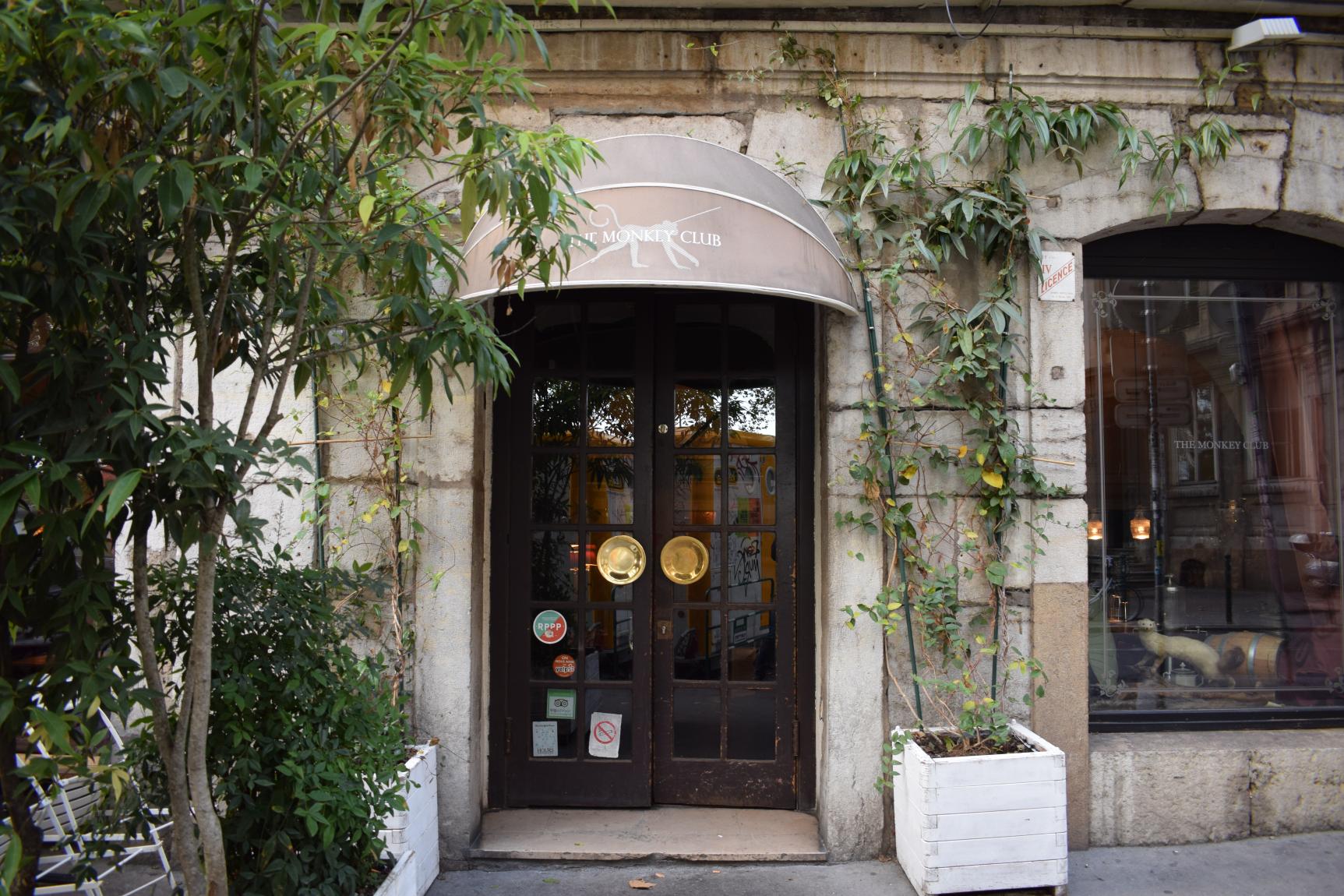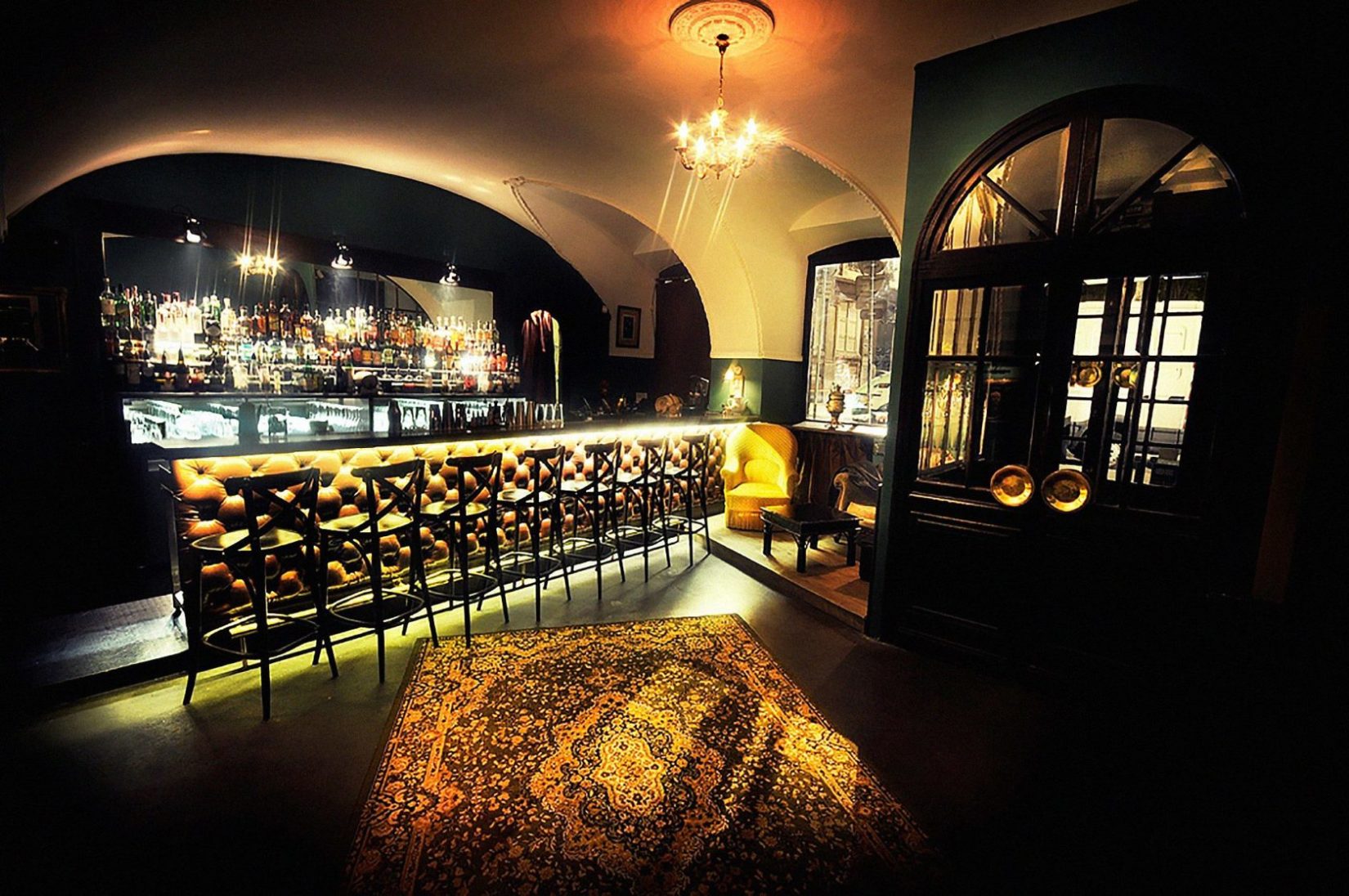 Where we visited:
Lyon Old Town (also known as "Vieux-Lyon") is one of the largest old Towns in France. Thanks to French government policy during the second half of the 20th century, it has remained almost intact for centuries.
In 1998, UNESCO even decided to declare "Vieux-Lyon" as a World Heritage site!
It is a beautiful part of Lyon, full of little boutiques, cafés, restaurants, bakeries, you name it! Lyon was historically known as the silk capital of the world so keep yours open for some high quality products.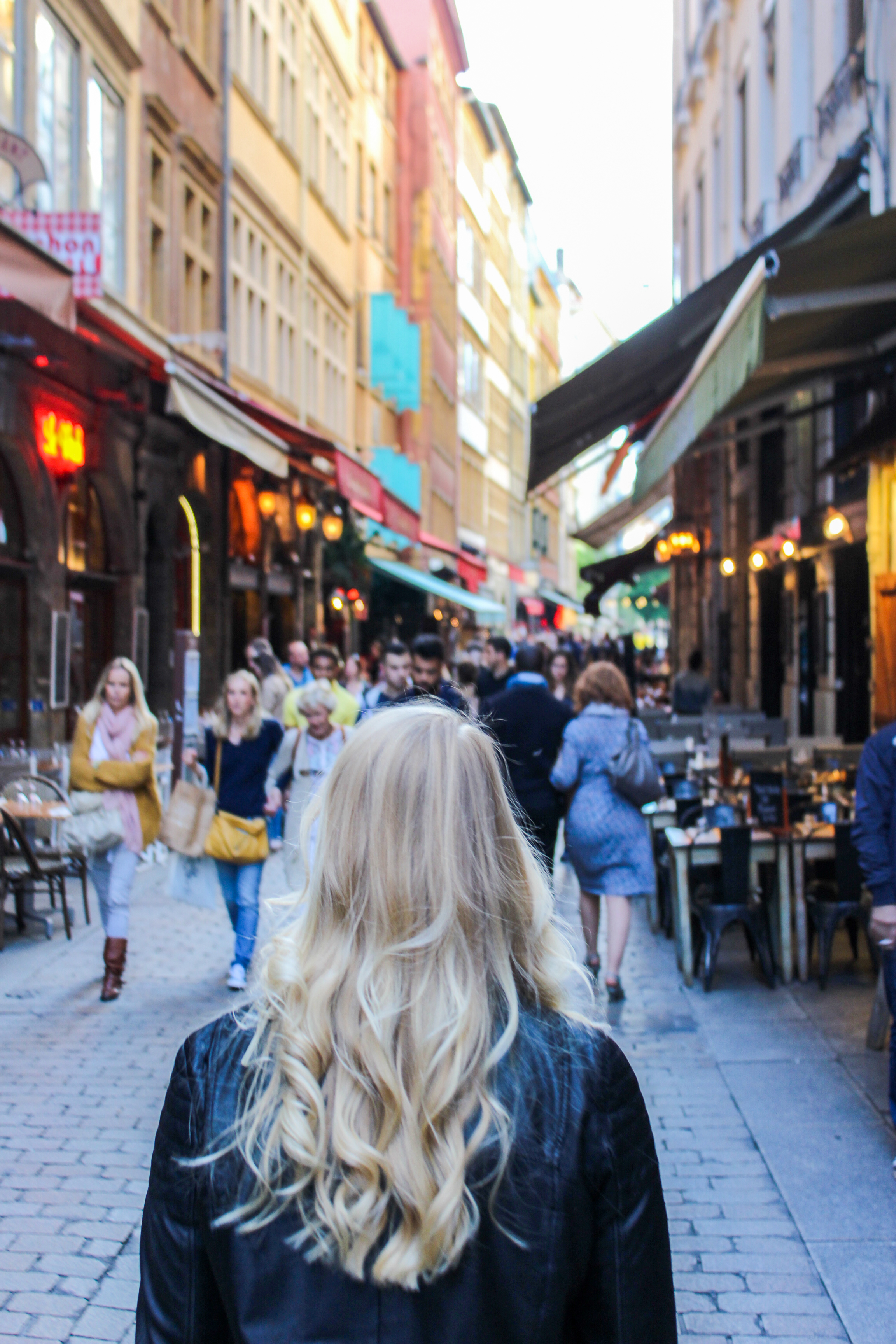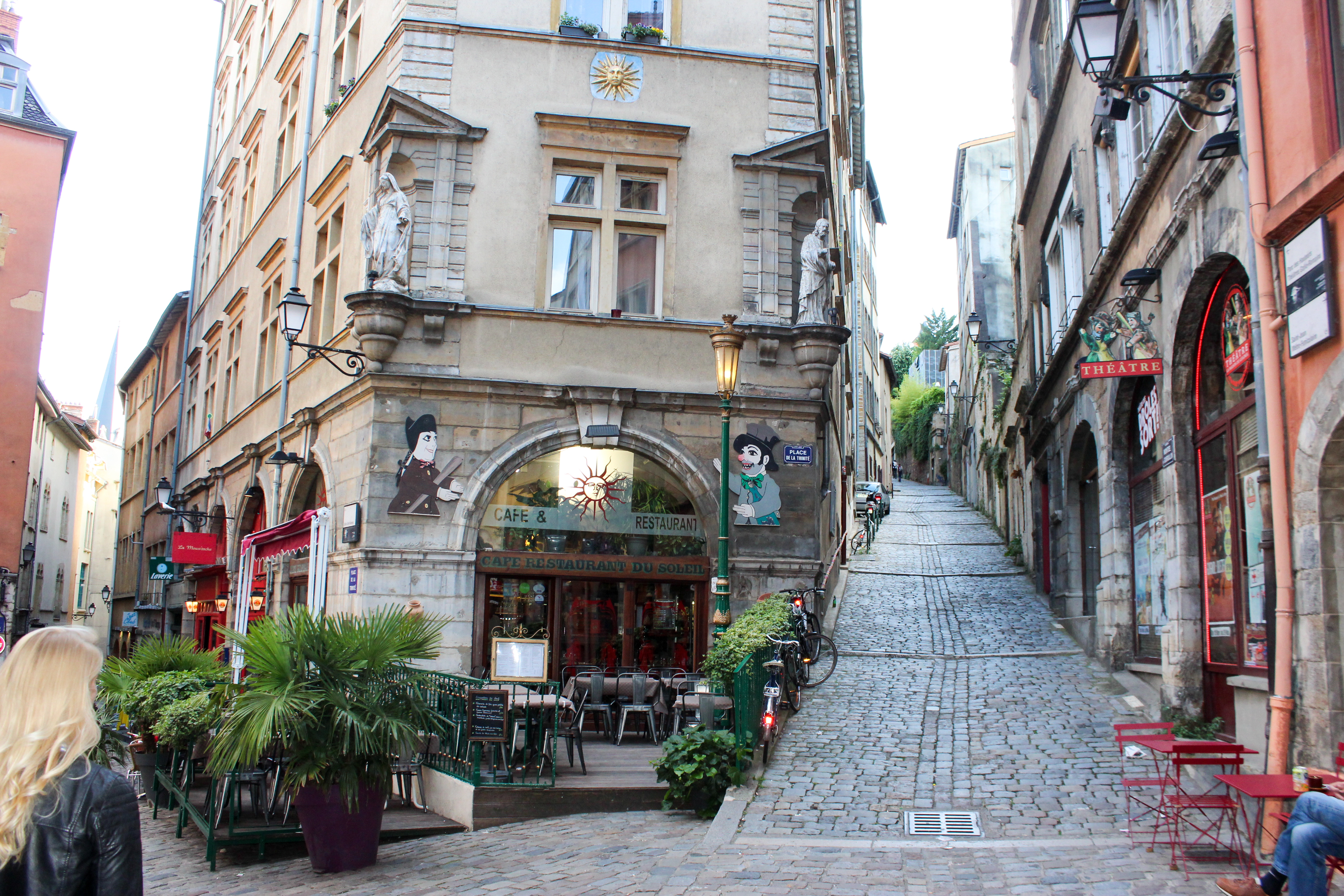 Basilica of Notre-Dame de Fourvière
From the old town, grab the funicular up to the basilica where you will get the best view of Lyon. Wonder back down on foot, taking your time to appreciate the little gardens along the way.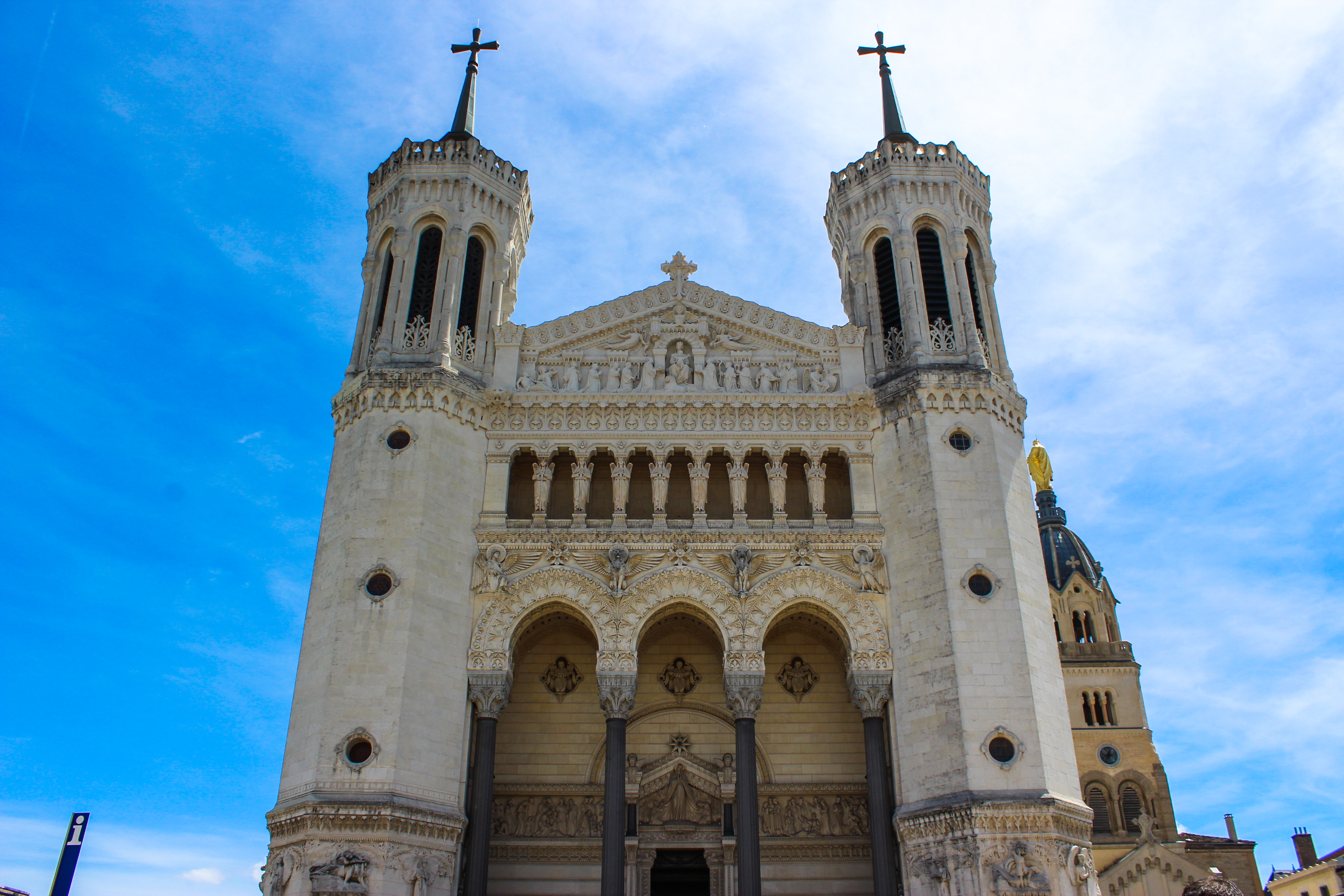 Lyon Cathedral
It is located in the heart of the old town (Vieux Lyon), less than five minutes away from the banks of the Saône river, with a large plaza in front of it and a metro stop nearby providing easy access to and from the city center.
Palais de la Bourse, Lyon
The Palais de la Bourse or Palais du Commerce is a building located in the quarter Les Cordeliers, in 2nd arrondissement of Lyon. It currently houses the headquarters of the Chamber of Commerce and Industry of Lyon.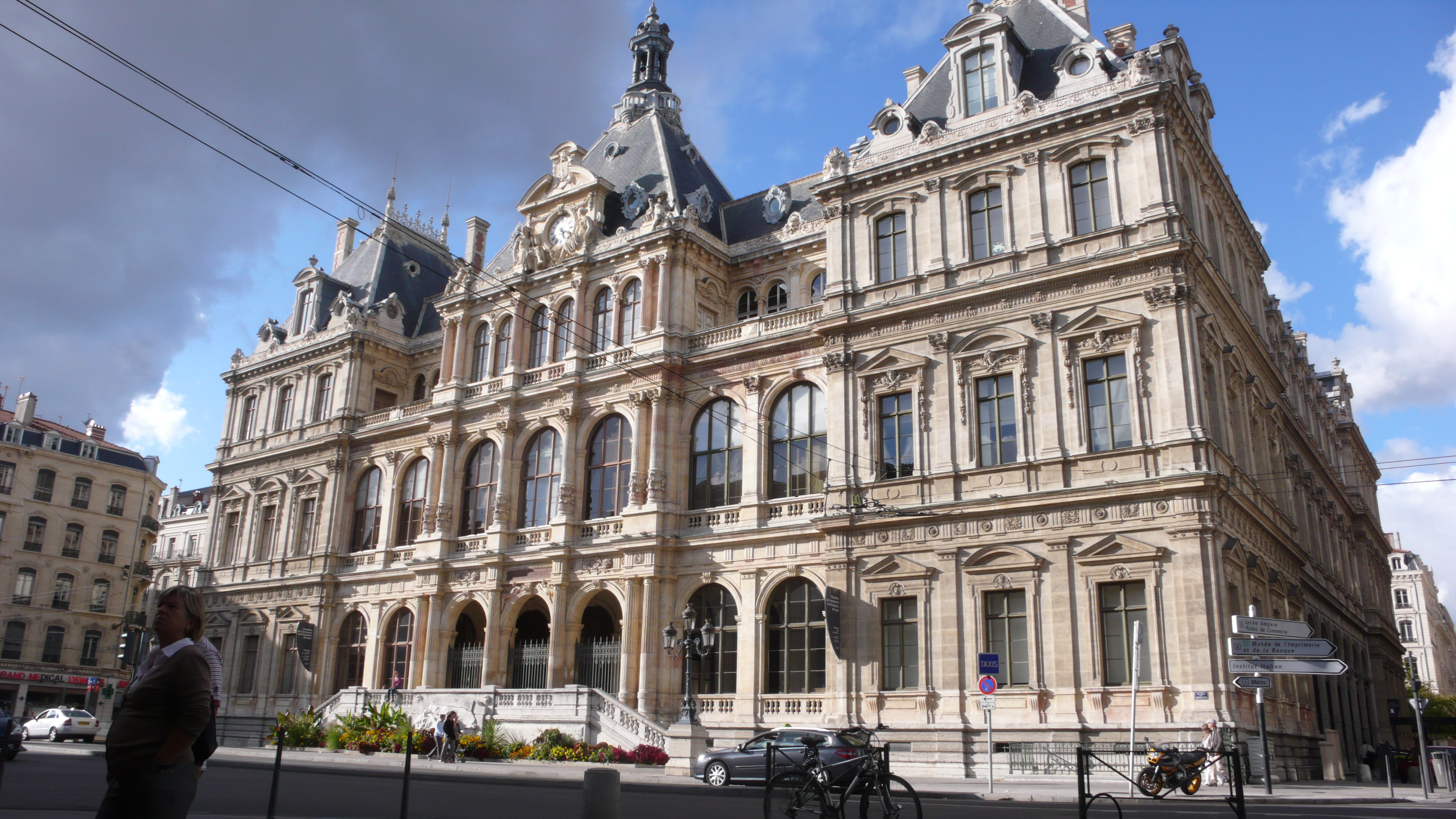 Lyon Flea Market (Les Puces du Canal)
The city's flea market scene is one of the most attractive in the region. This market is seriously wonderful, you find anything from jewellery to sculptures. The art pieces were truly amazing! I highly recommend a walk through here.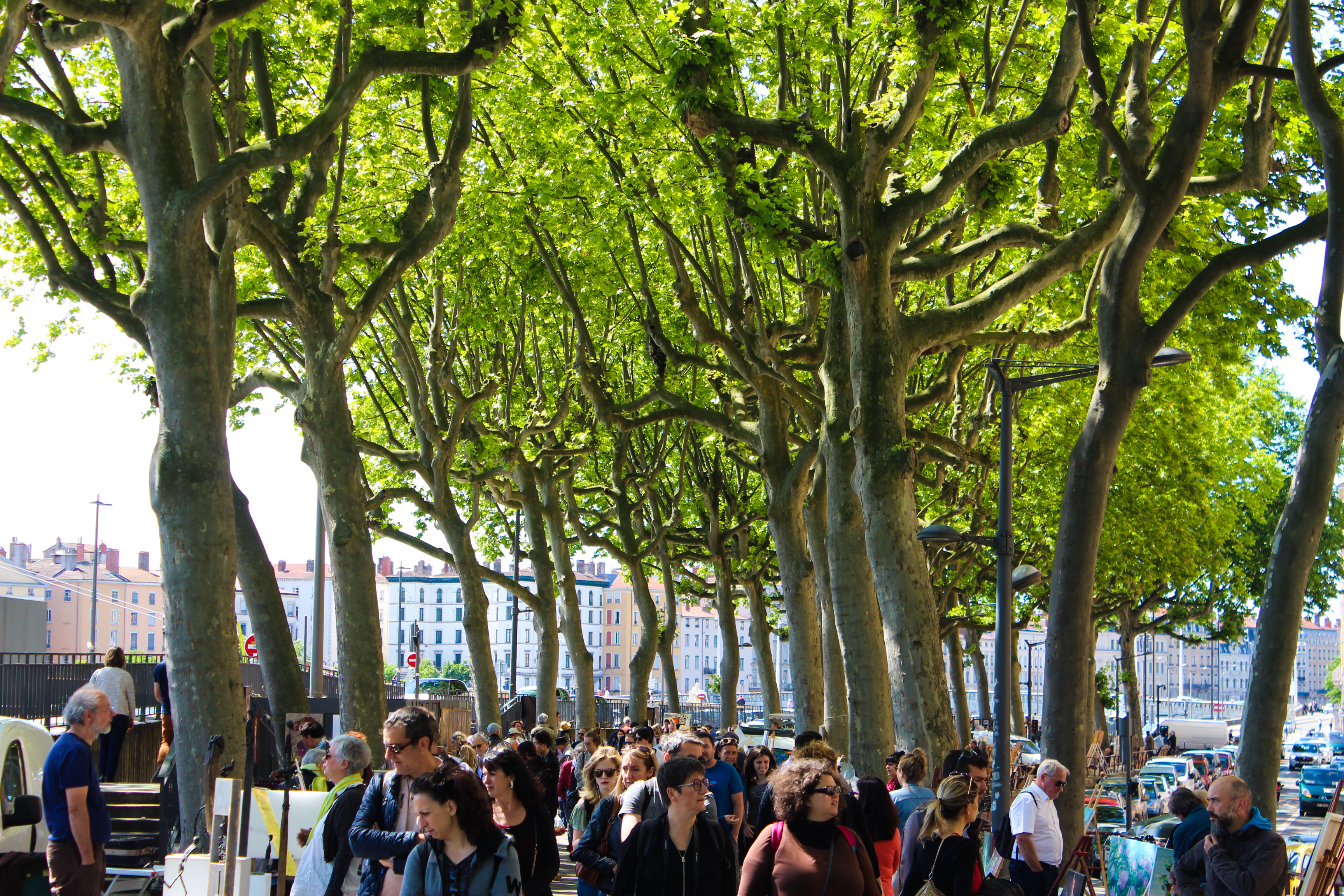 Where we got the best hot chocolate and matcha latte:  Café Mokxa – 3 Rue de l'Abbé Rozier, 69001 Lyon, France
We came across this place quite randomly but we wanted a break and the little shop really caught my attention. We went up to the counter and ordered a hot chocolate and a matcha latté and then happily sat outside in the sun and enjoyed our little break. You are also able to order breakfast here!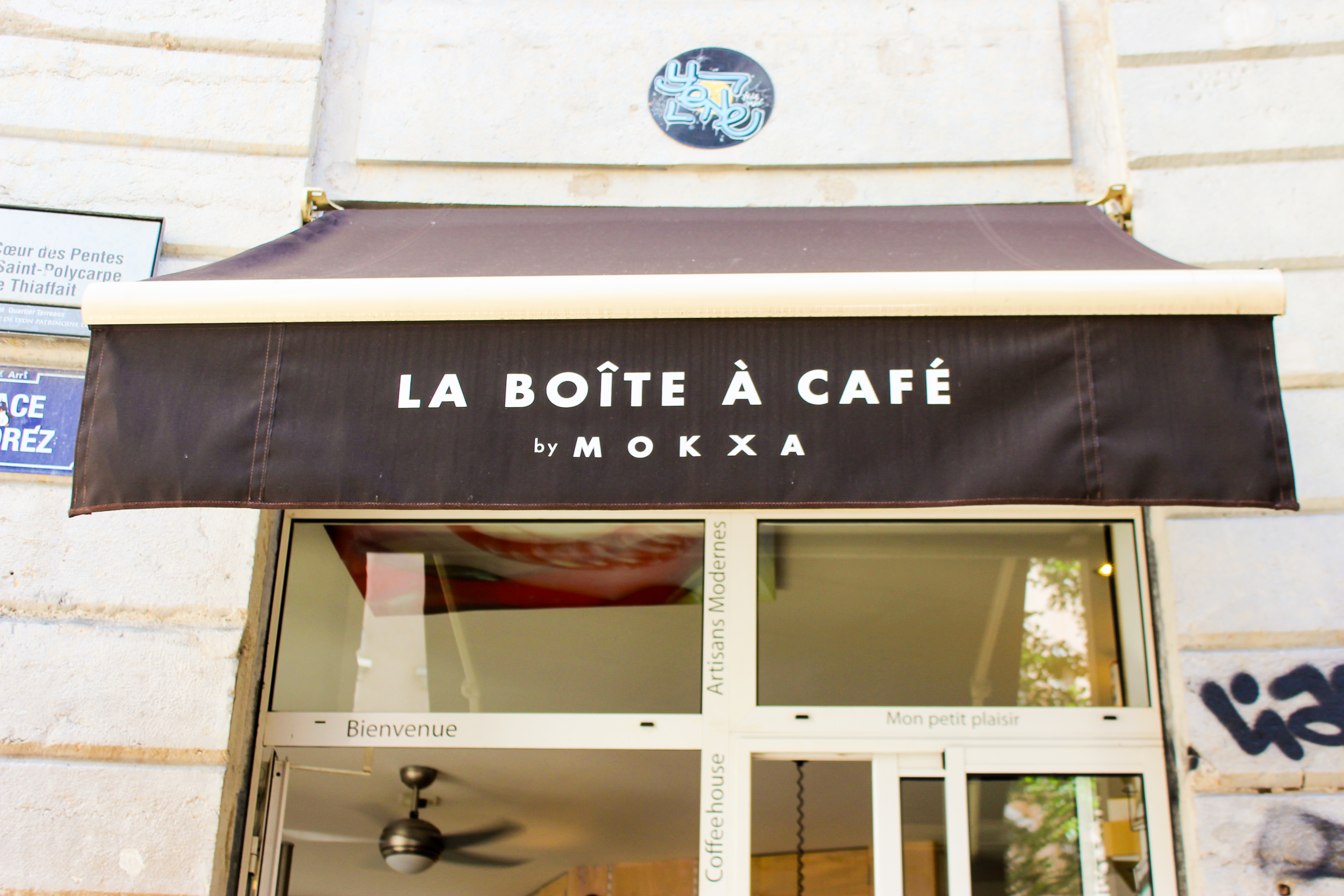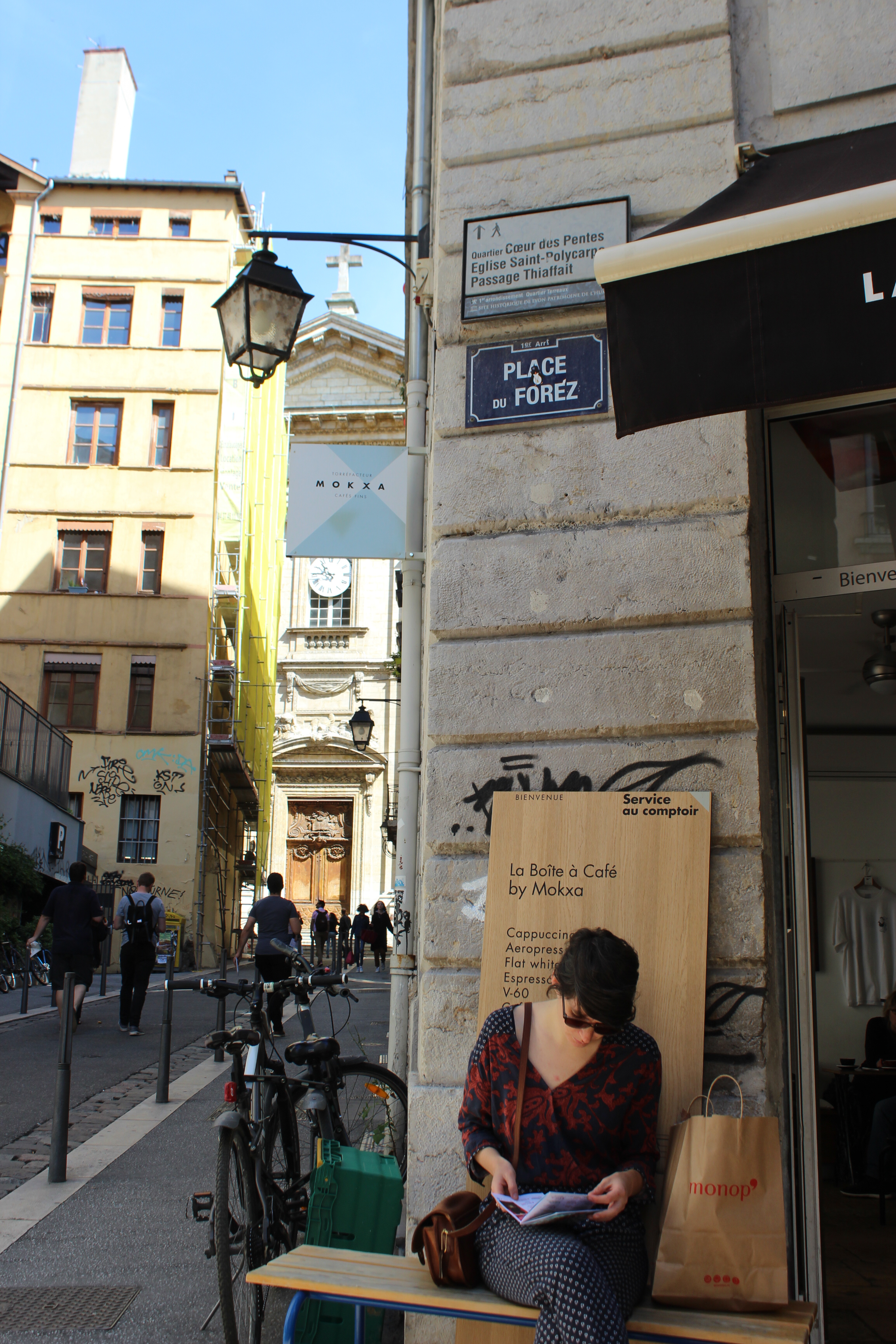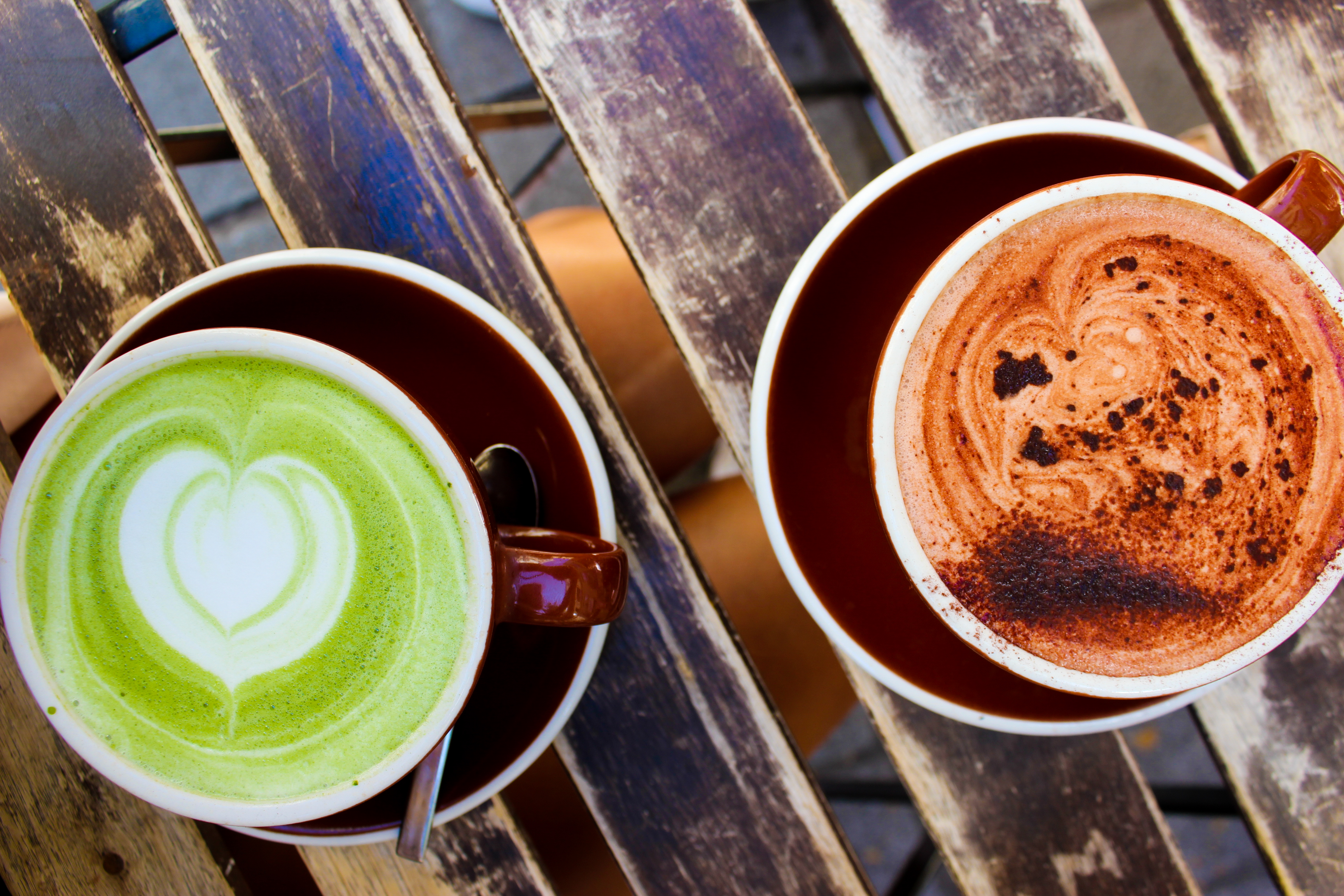 Where we got the best praline brioche bun: Boulangerie du Palais – 8 Rue du Palais de Justice, 69005 Lyon, France
The window displays alone draw you in, never mind the crowds outside the door. This tiny little bakery in the centre of Vieux-Lyon is especially known for all the different variety of pink praline products. We picked up some lunch, a Mediterranean tart for me and a slice of pizza for Morgan. Since we were in Lyon, we couldn't not try a praline brioche. I enjoyed it! Very sweet but tasty.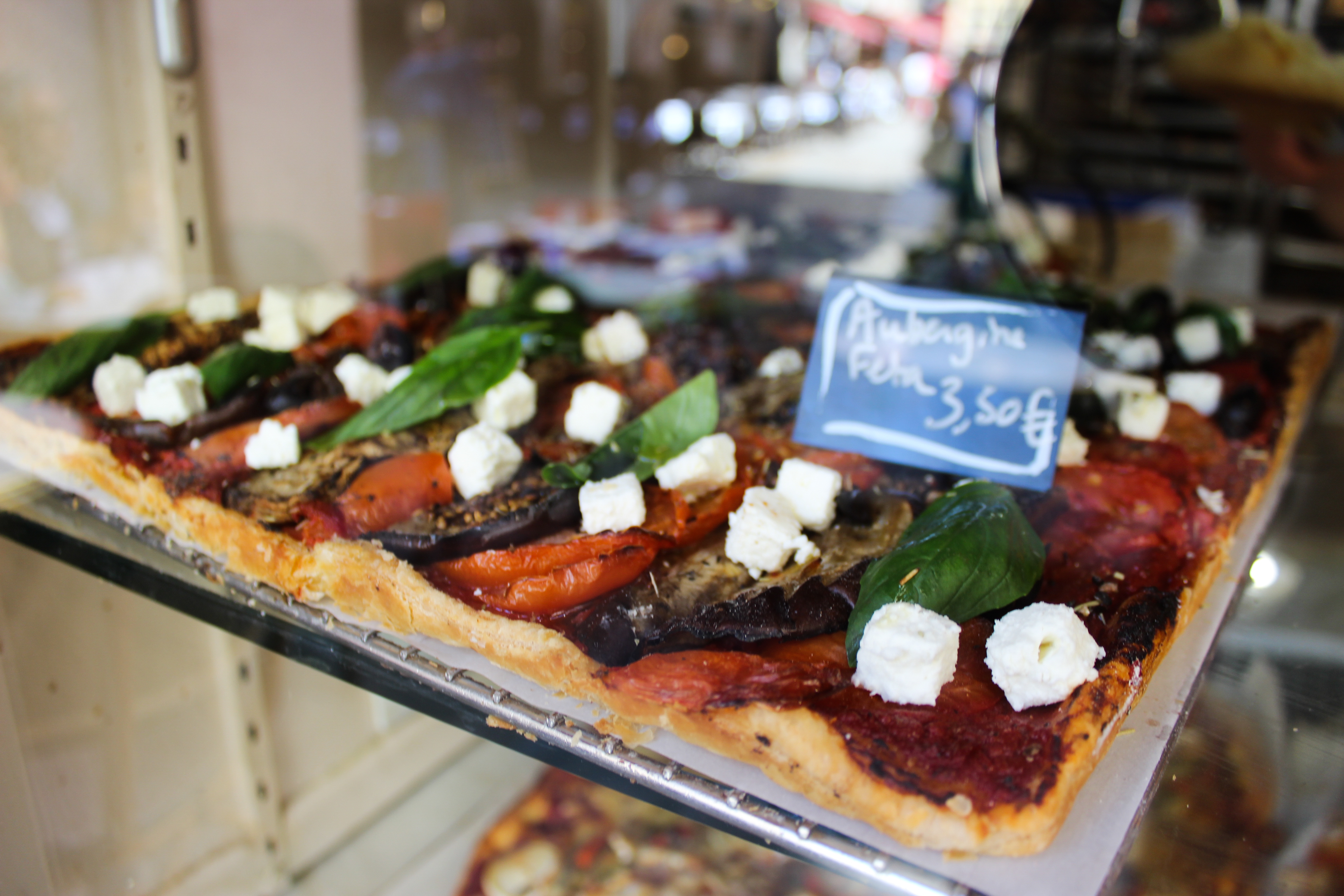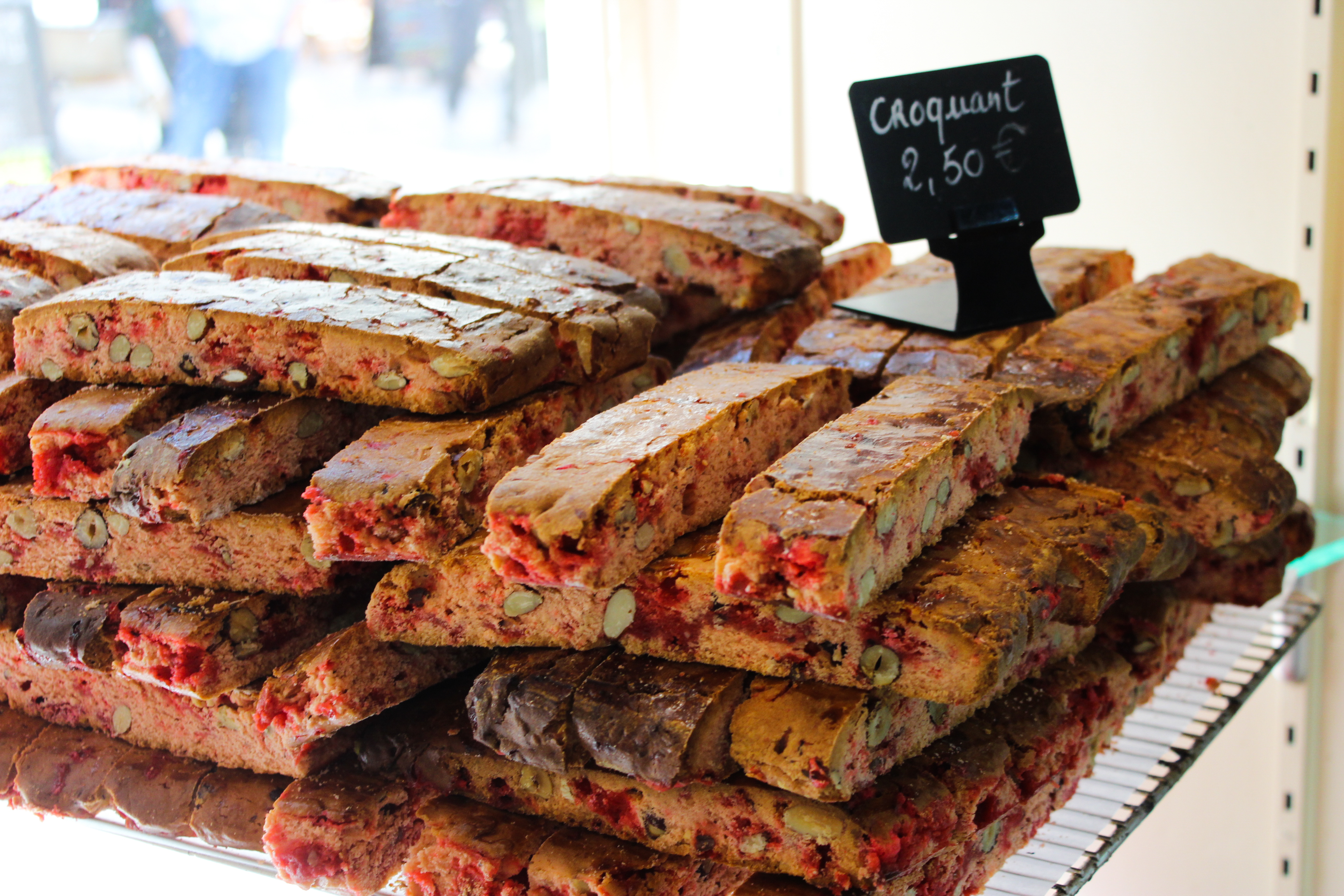 We spent most of our time in the Vieux-Lyon but there are some great parks as well which we have been told are definitely worth visiting… Maybe next time!