When the W Verbier contacted me about joining them for a Meet & Greet with the super talented and World-renowned Michelin Star Chef Sergi Arola, I quite literally changed my holiday plans in order to be there.
Being an amateur in the kitchen, I am always fascinated by the Gastronomical world. How do Chefs develop these creative ideas? What inspires them? Who inspires them? What's their favourite cooking style?
About Chef Sergi Arola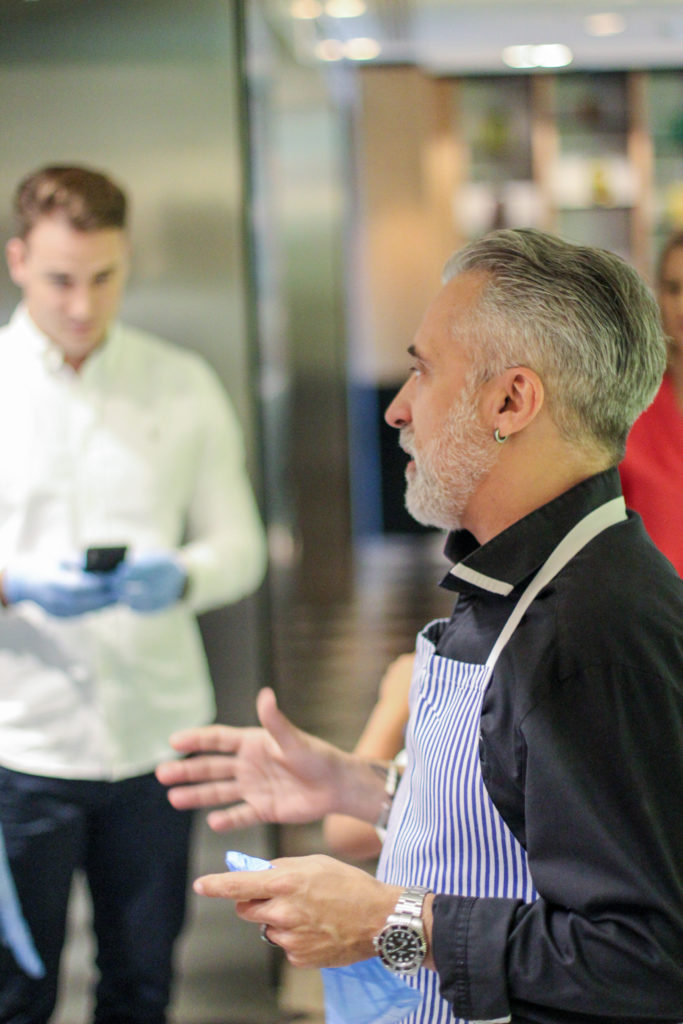 Sergi Arola has just opened the first tapas bar in Verbier, "EAT-HOLA TAPAS BAR." Chef Arola who was born in Barcelona, spent his youth in the kitchen alongside his father and his love for cooking did not end there. He has worked amongst some of the top names in the industry; Ferran Adrià "El Bulli" and Pierre Gagnaire. He has travelled to the four corners of the earth, launching new concepts in Mumbai, Santiago de Chile as well as in Europe. Today, Chef Arola is known throughout the World for his gastronomical skills and also due to his participation on the hit TV show Master Chef.
He has also received 2 Michelin Stars for his restaurant in Madrid "Sergi Arola Gastro."
I am sure that we will see a lot more from Chef Arola over the next few years.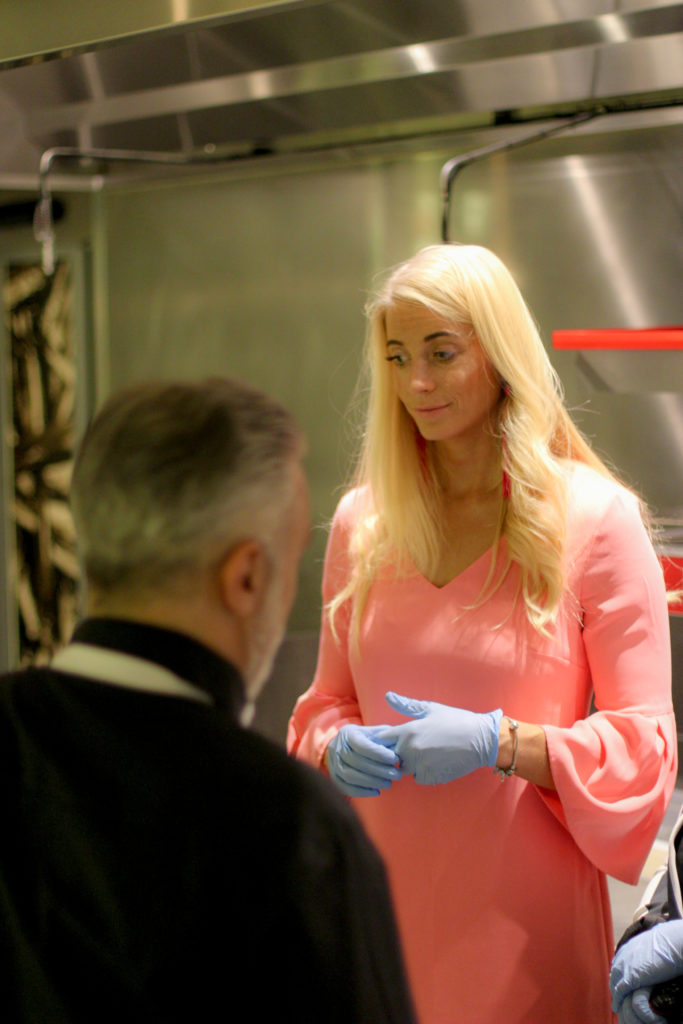 The Meet & Greet
Sergi Arola is a relaxed, enthusiastic and a very stylish Chef! He greeted us with a huge smile and it was not long until we were all in the kitchen, gloves on and learning from the professional himself.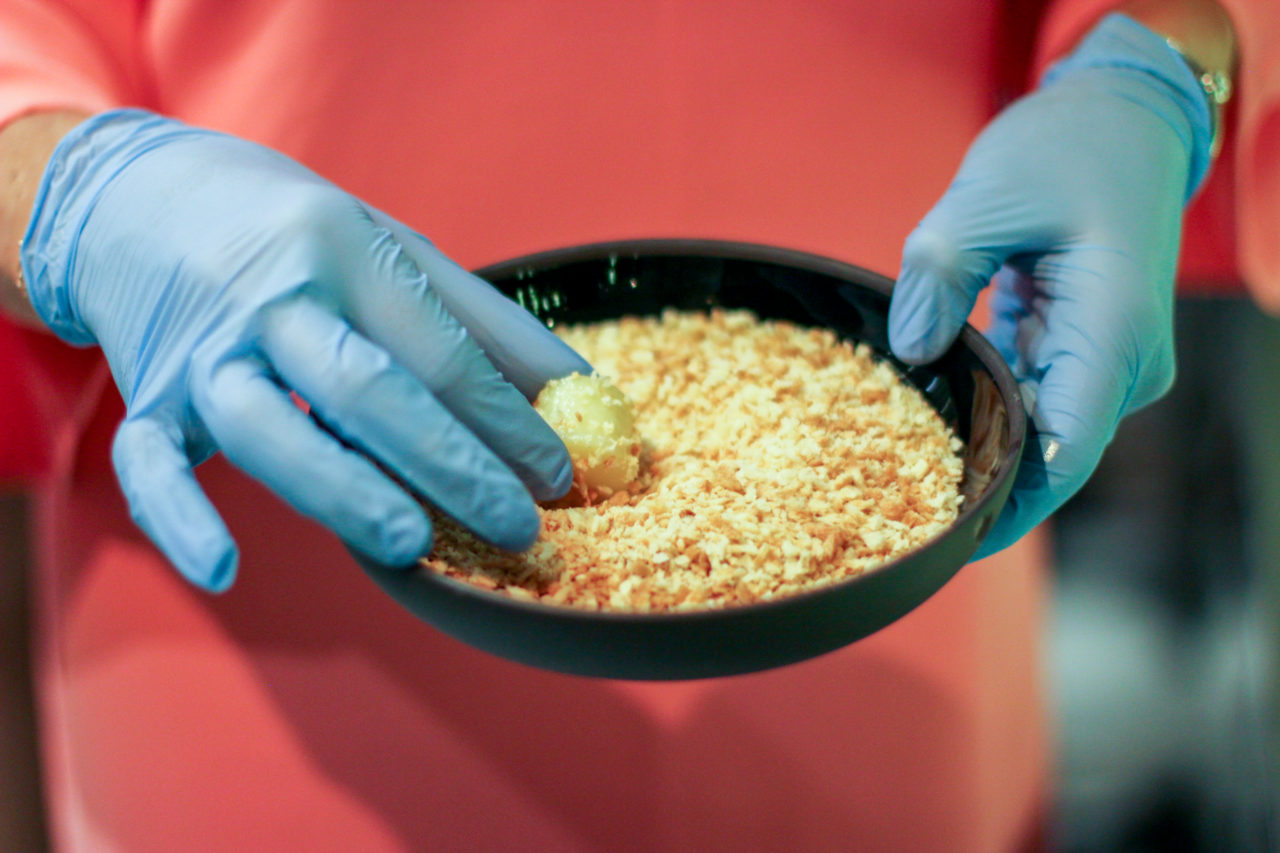 We learnt how to make his twist on a Russian salad, for those of you who know what it looks like, I can tell you, Chef Arola's version was unrecognisable and very delicious!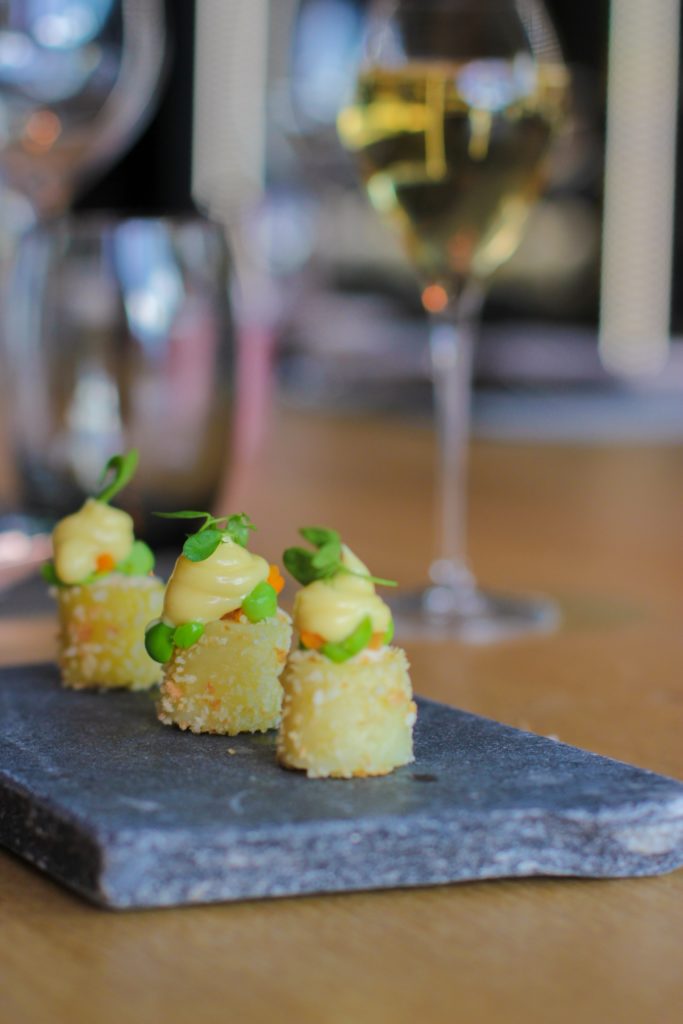 After we made our little canapés for our apéritif we all sat around a long table, overlooking the beautiful mountain sunset. The menu consisted of :
Heirloom tomatoes and charentais melon, gazpacho style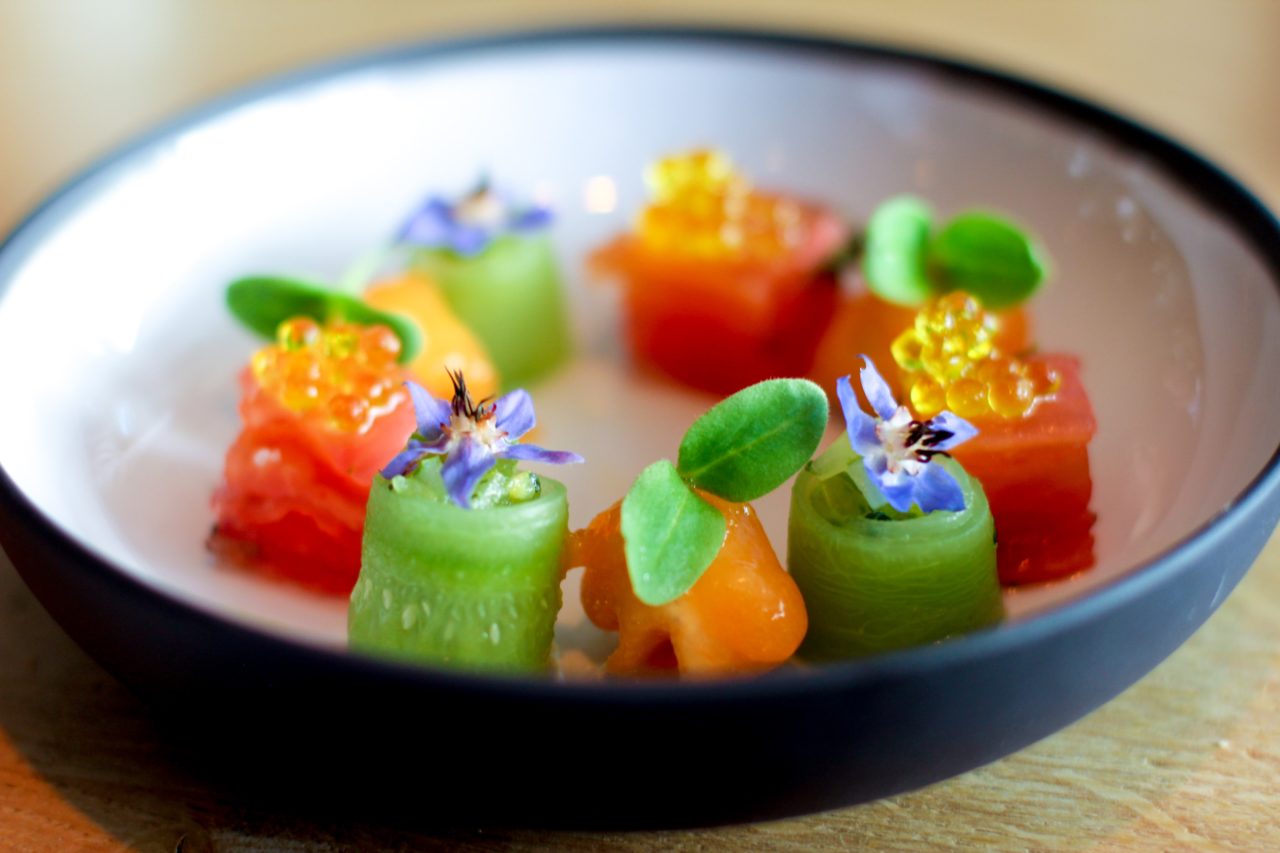 Supreme of quail and quail legs with grilled aubergines, green olives and carrots
Maquerel ravioli in a slightly smoked consommé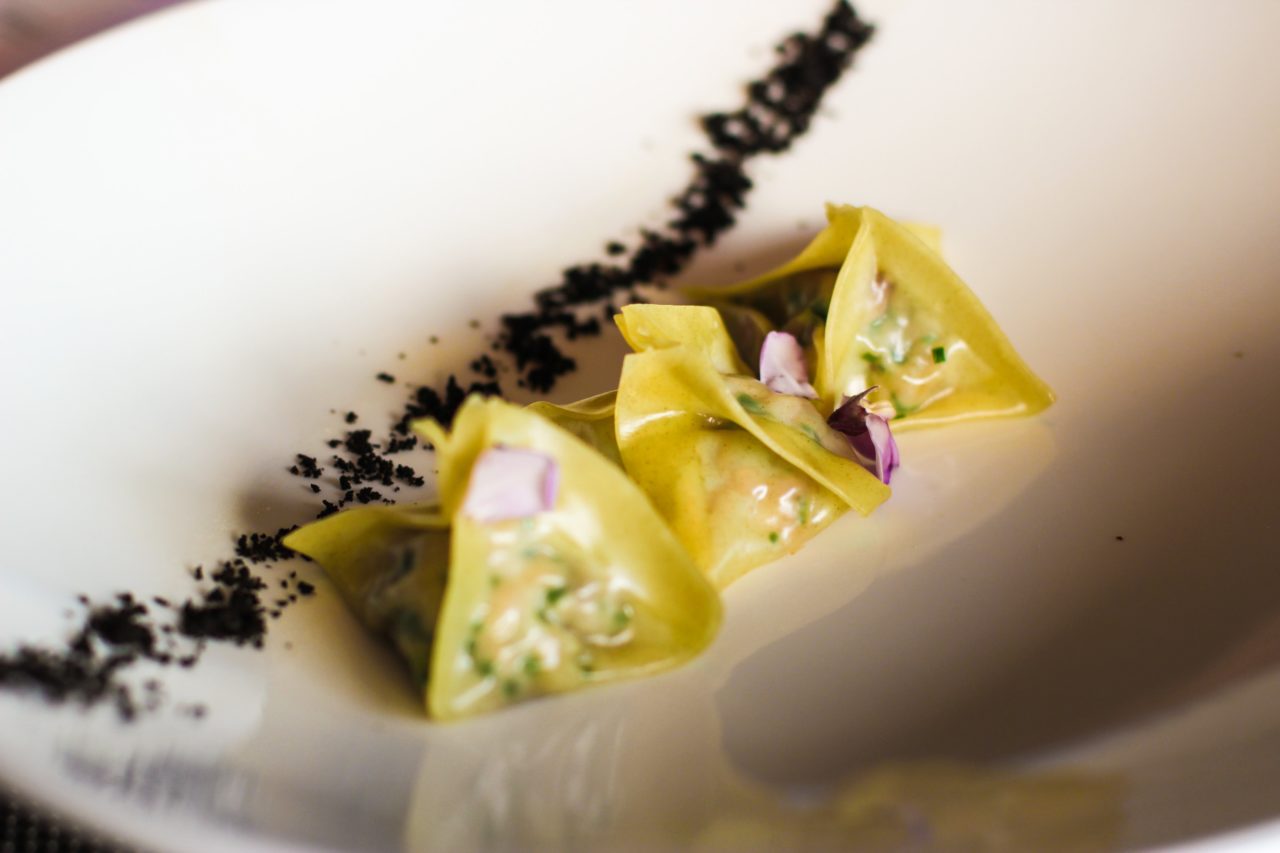 Suckling pig with green potato puree with a citrus spiced jus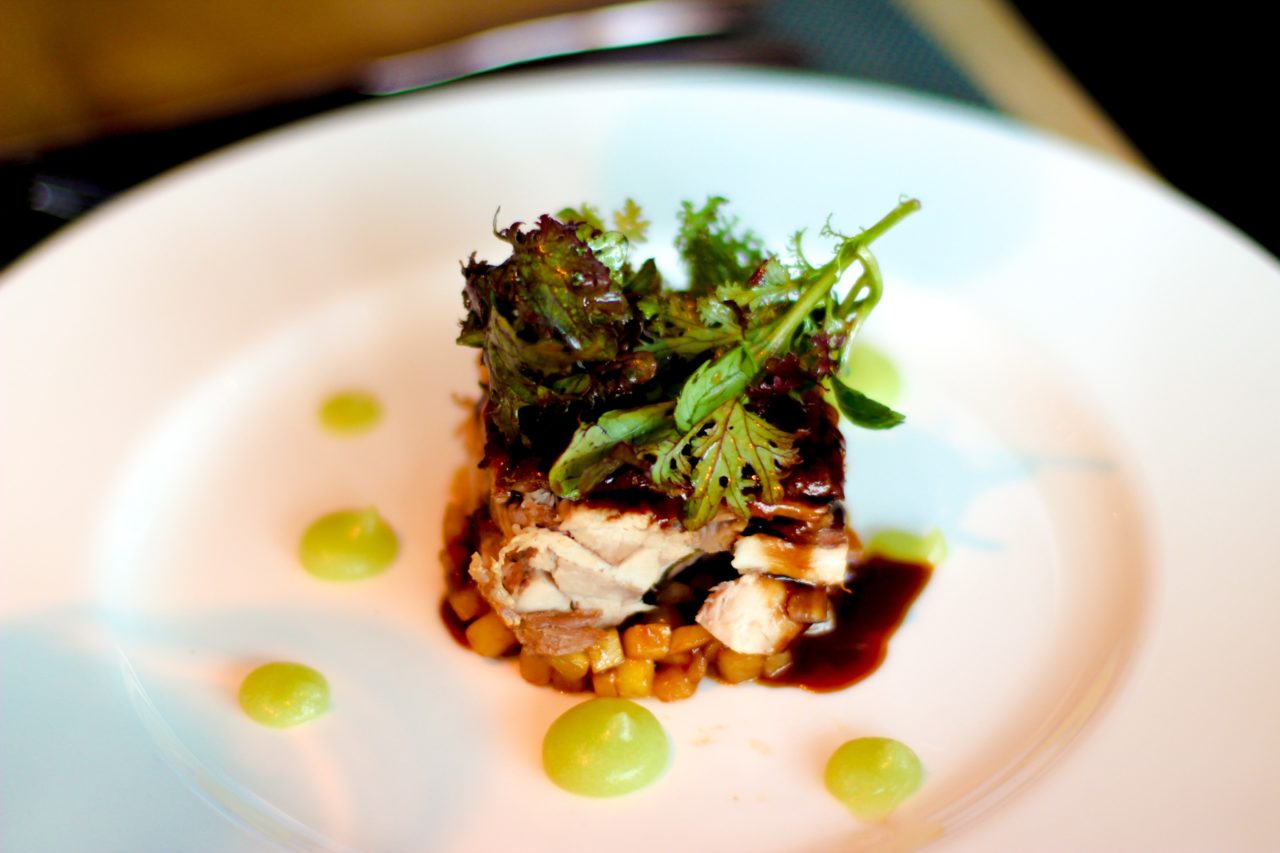 Sweet « patatas bravas » with pineapple, coconut, raspberries and mint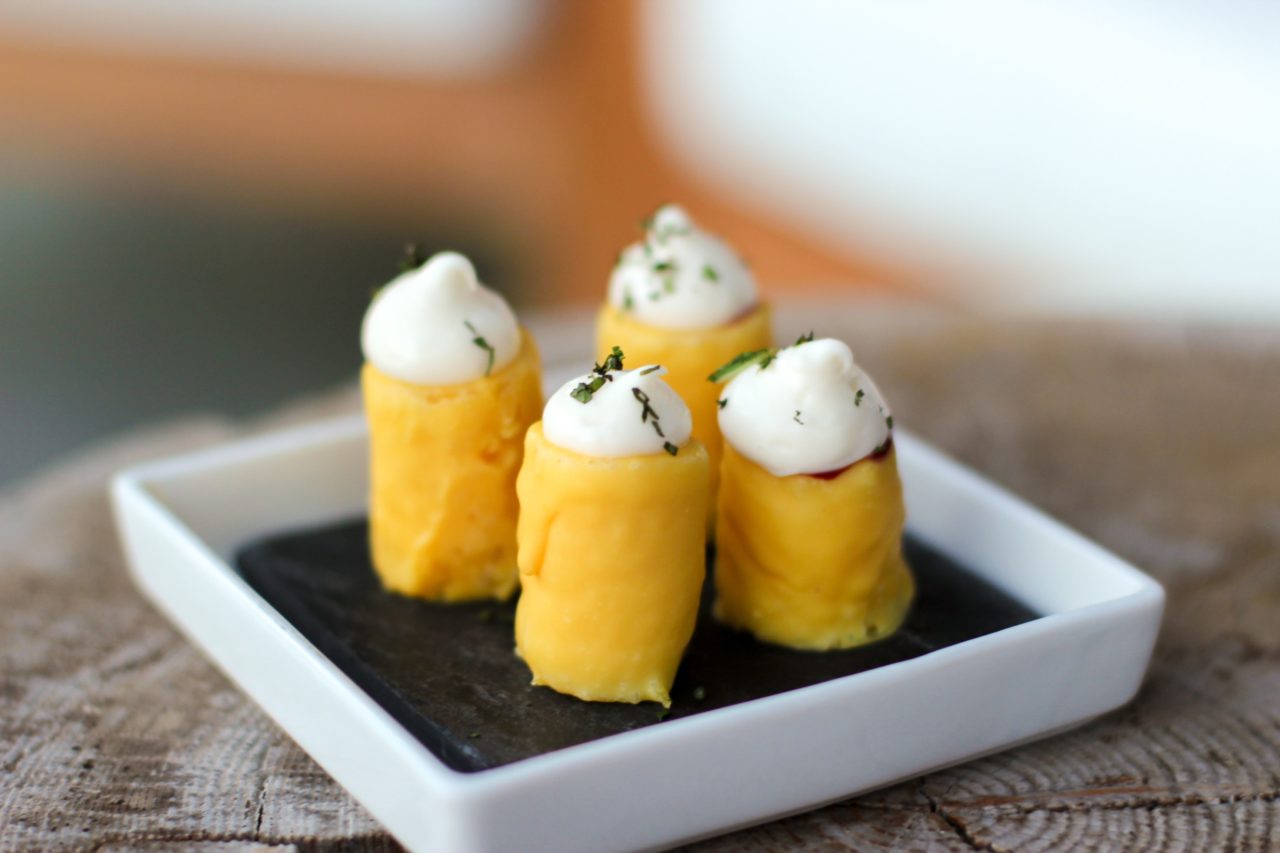 I love colourful plates (it is obvious from my Instagram feed or photos in general) and Chef Arola 's version of a gazpacho was so fresh and in season. I would happily eat this dish every day for the rest of time!
The rest of the menu was equally as flavoursome and I really appreciated how he incorporated different influences from around the world in the dishes we were served. The menu as whole flowed very well and the flavour intensity increased as we made our way through each course. We ended our dinner with a sweet take on patatas bravas. The perfect way to finish the meal!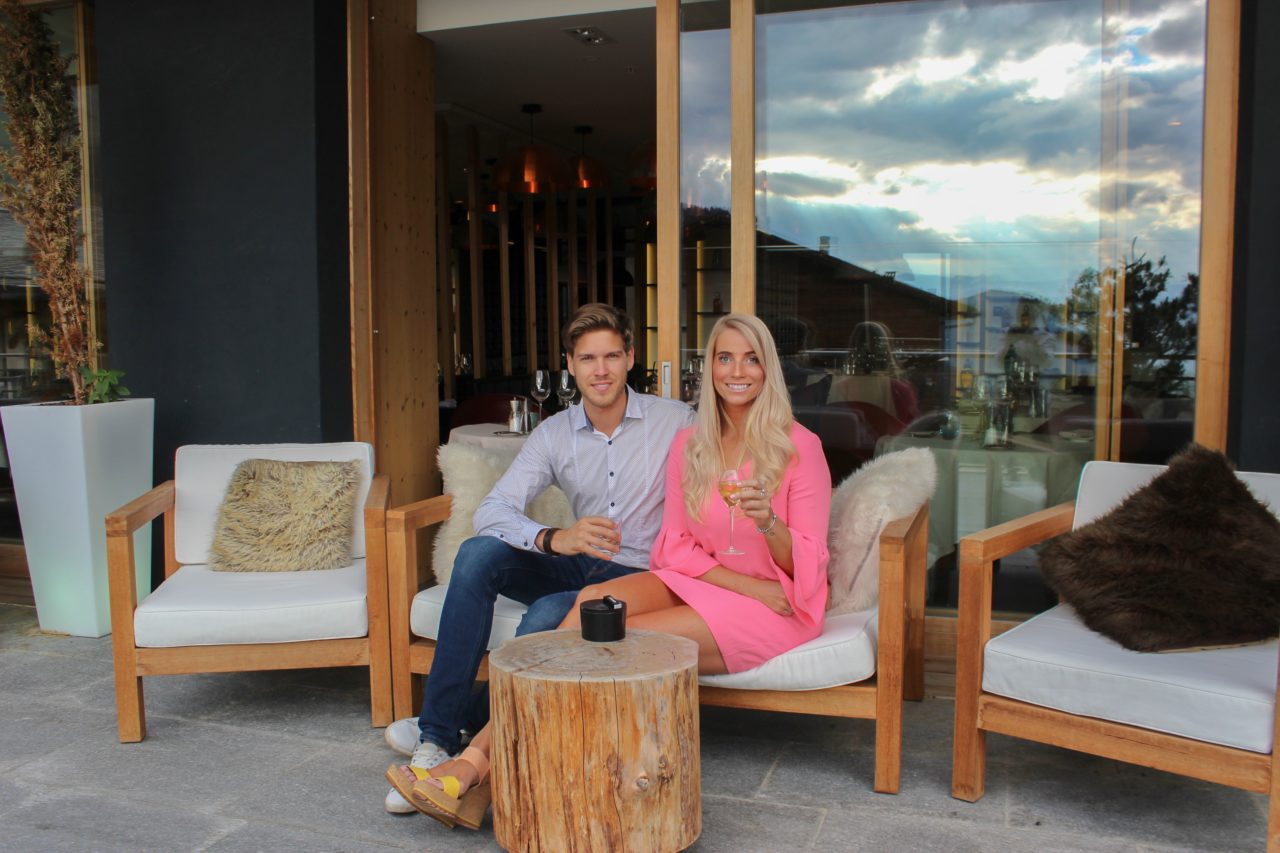 Our Stay
After that delicious dinner, we literally passed out in bed and had an incredible restful night's sleep (I need that bed at home !) I woke up with so much energy (Yes up at 7 am on a Saturday…) and immediately went to check out the Fitness and Spa area.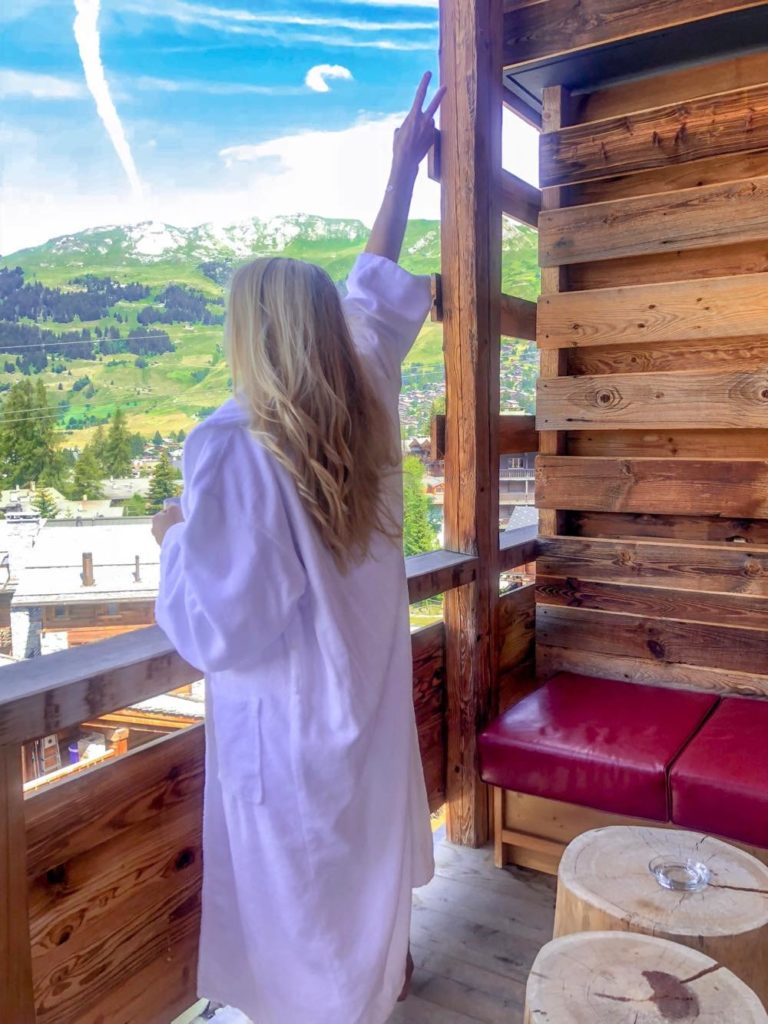 The fitness area is unlike many hotels I have been in, it is really well equipped with cardio machines, a punching bag, a free weights area and they offer a variety of classes as well. It is refreshing to see a hotel which offers such a variety of fitness options.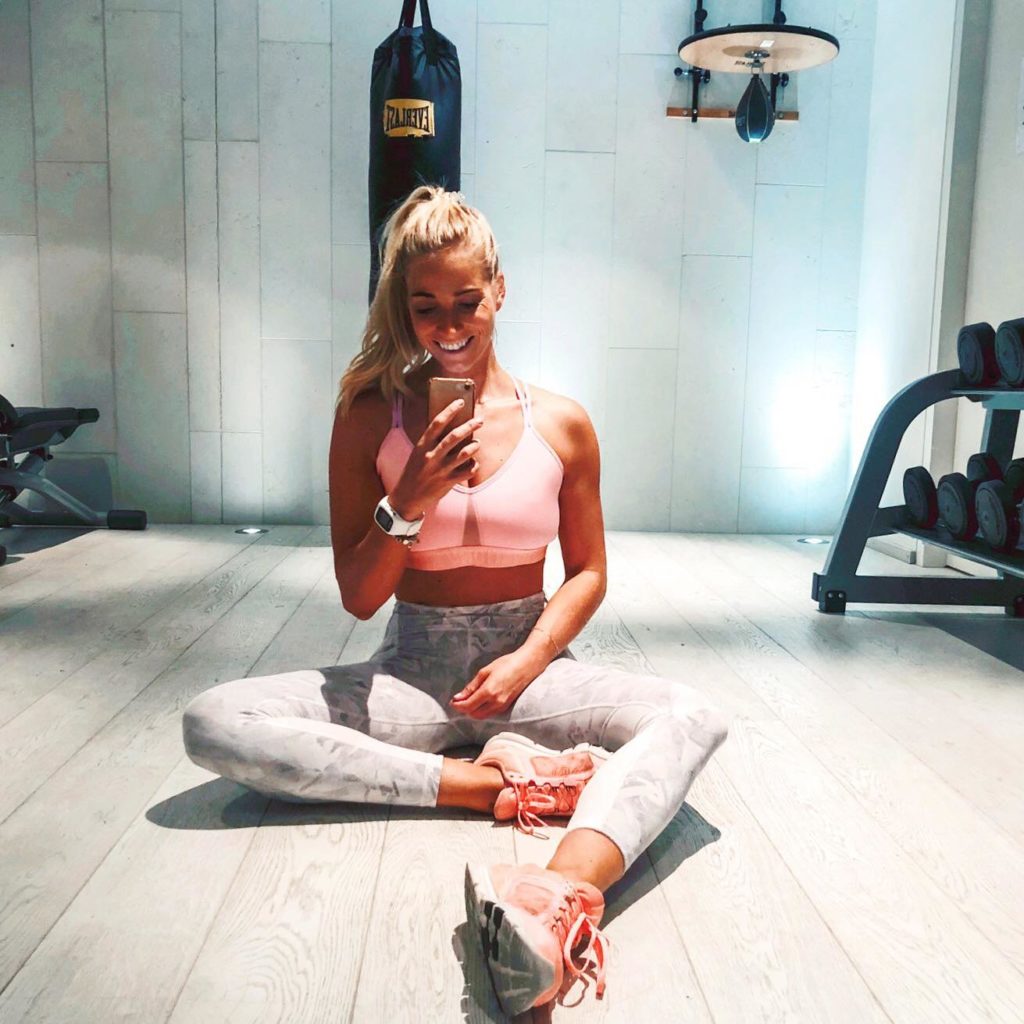 I enjoyed my little workout and felt great returning to the room to get my companion up and out of bed so that we could go and check out the parcours vita. The run was a great way to take in Verbier's beautiful surroundings (despite getting lost along the way…)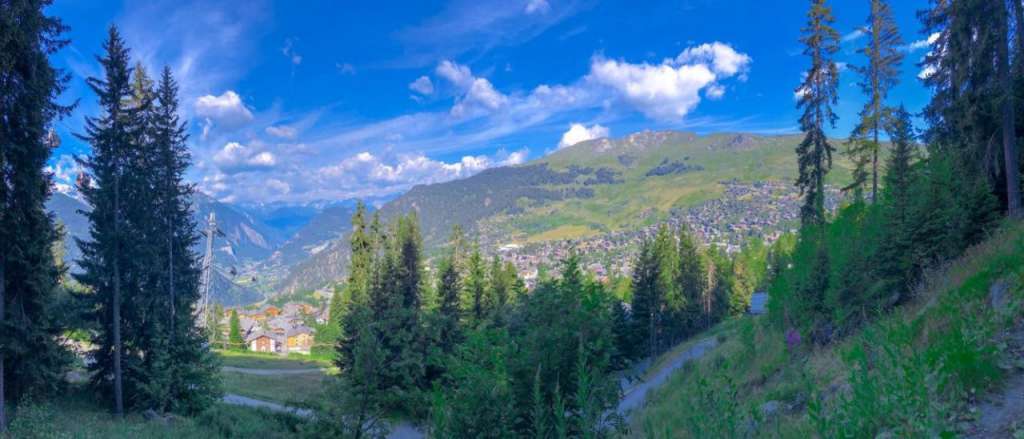 We headed back inside to get showered and then made our way down to breakfast (or brunch in our case as it was already 11 am). The brunch was AMAZING !! To be fair, anywhere serving prosecco first thing in the Morning will always be a winner for me.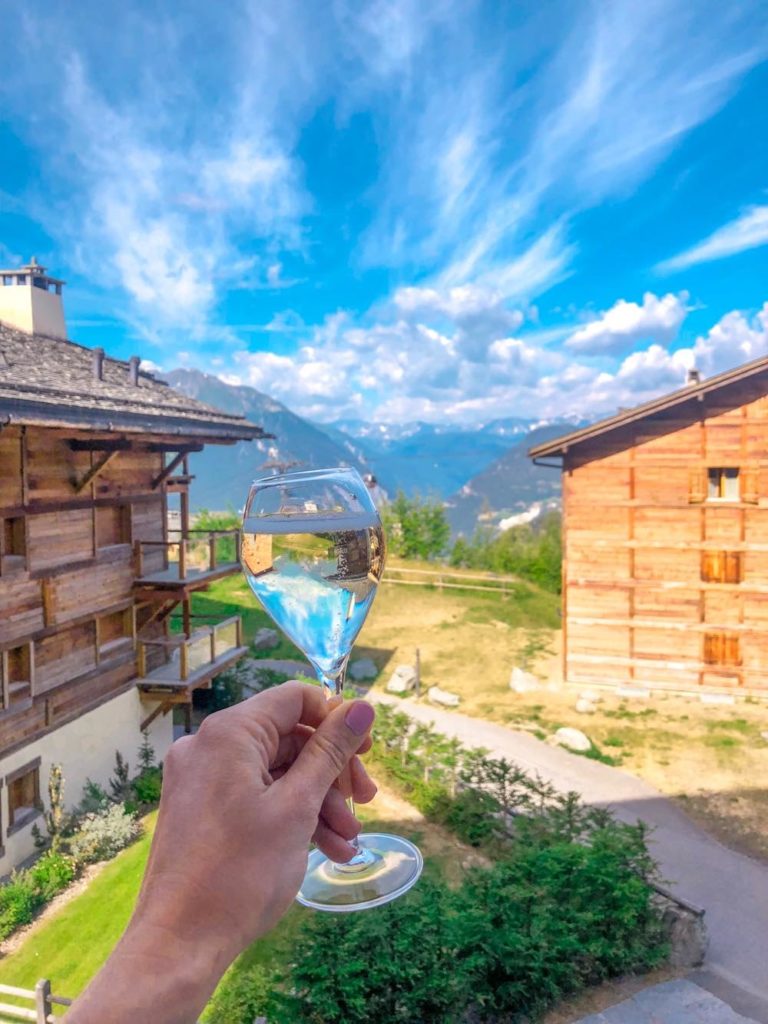 We had a delicious buffet of cold meats, eggs, cheeses, smoked salmon, an incredible selection of bread and pastries, juices etc. What more could you want? Well, wait…on top of all this, they had the menu which you could order from which consisted of pancakes, eggs and well we just simply couldn't resist the poached eggs with raclette on brioche !! (yes, INCREDIBLE…) Where else would you find this? Probably nowhere…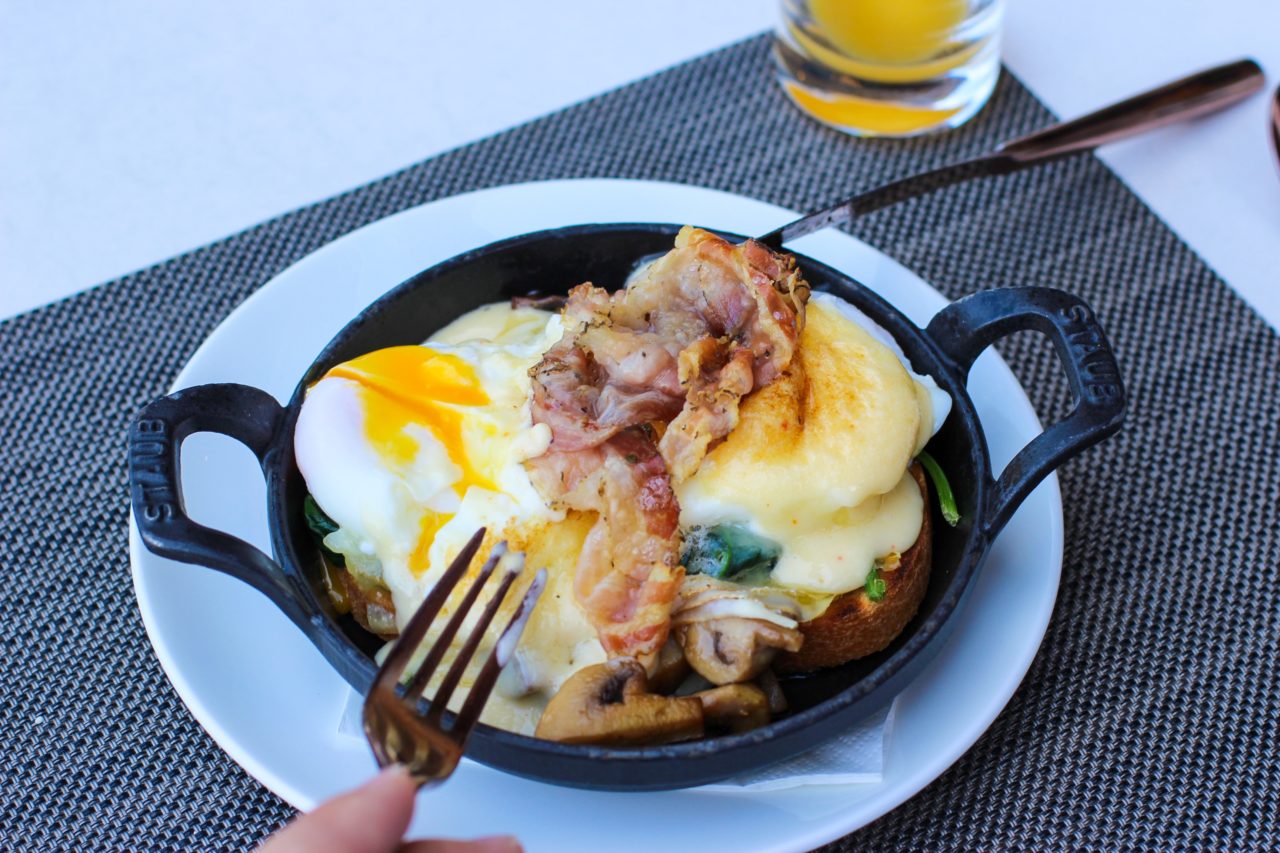 Away Spa
Two food comas later, we made our way to the Spa. We had the entire place to ourselves (thanks for orchestrating that for us W 😉 ) we made our way around the sauna, steam room, jacuzzi, ice showers and pool. I would have stayed there all afternoon but we had a very important lunch RDV.
Summer Crush Party at The Beach
Before making our way down to the South of France, we had a little time to make the most of the Verbier sunshine by attending the W's Summer Crush Party. We made our way to the front of the hotel and the barmen were quick in serving us some of the W's signature cocktails.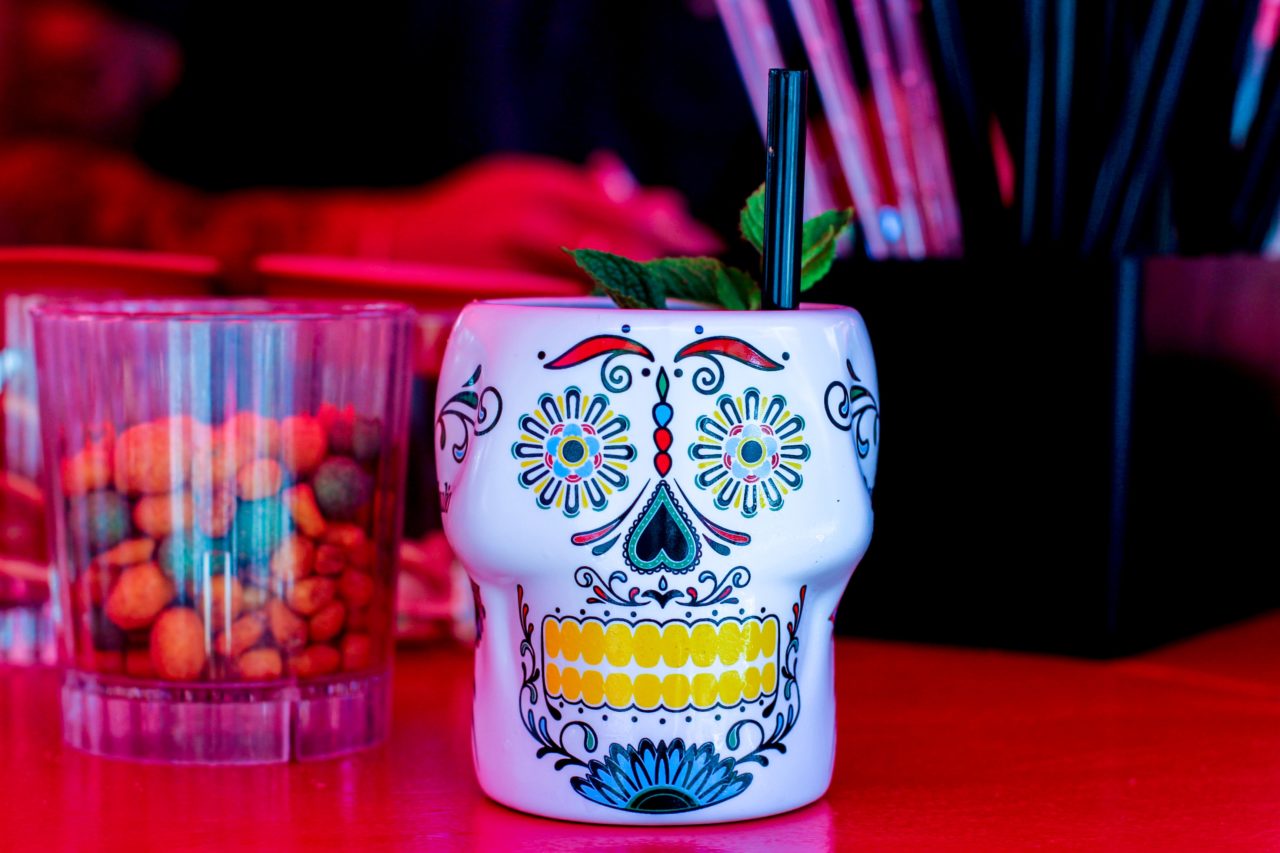 We were soaking up the lively atmosphere at The Beach area when we were invited to sit down to our final meal of the day here at the W Verbier.
We sampled yet another fabulous collection of Sergi Arola's dishes, we enjoyed some fabulous musical entertainment by some talented musicians.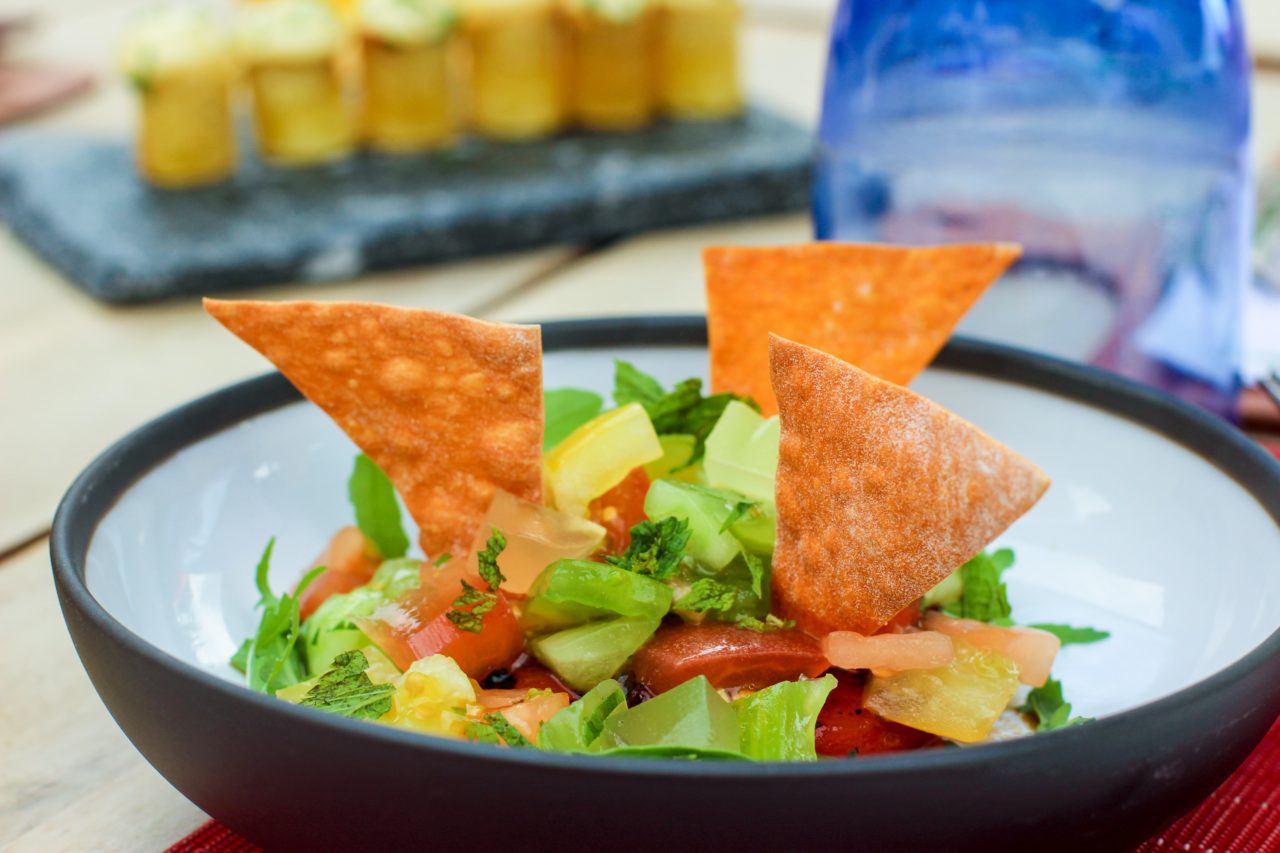 On the menu today was: chicken wings, grilled watermelon with a goat's cheese sorbet drizzled in an aged balsamic vinegar, yellow and green courgette salad, aubergine carpaccio, cherry and prawn gazpacho and more patatas bravas!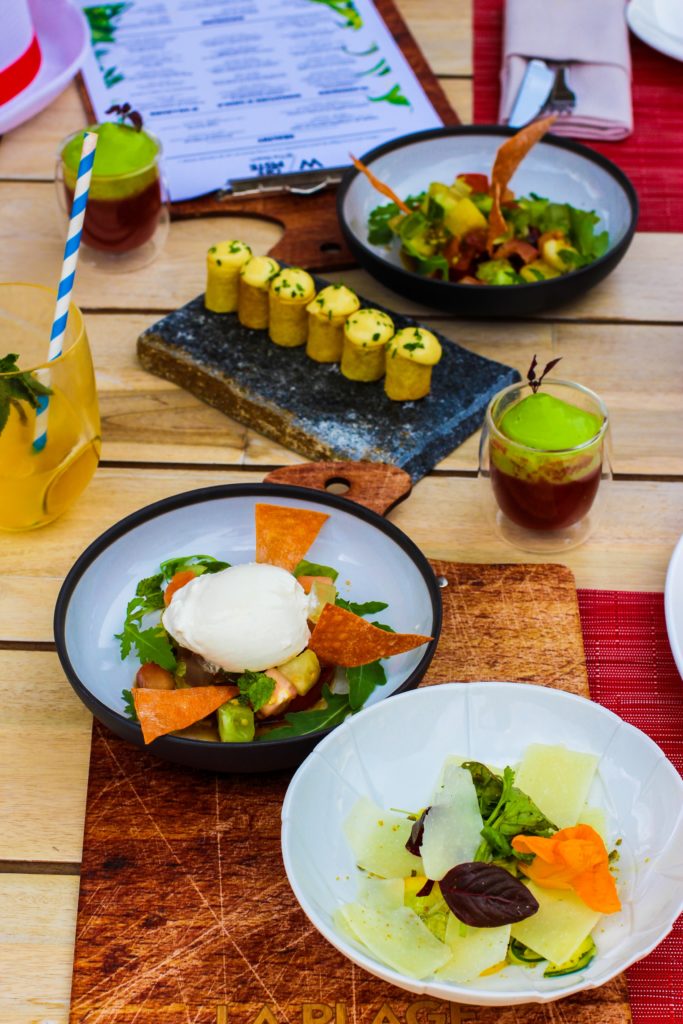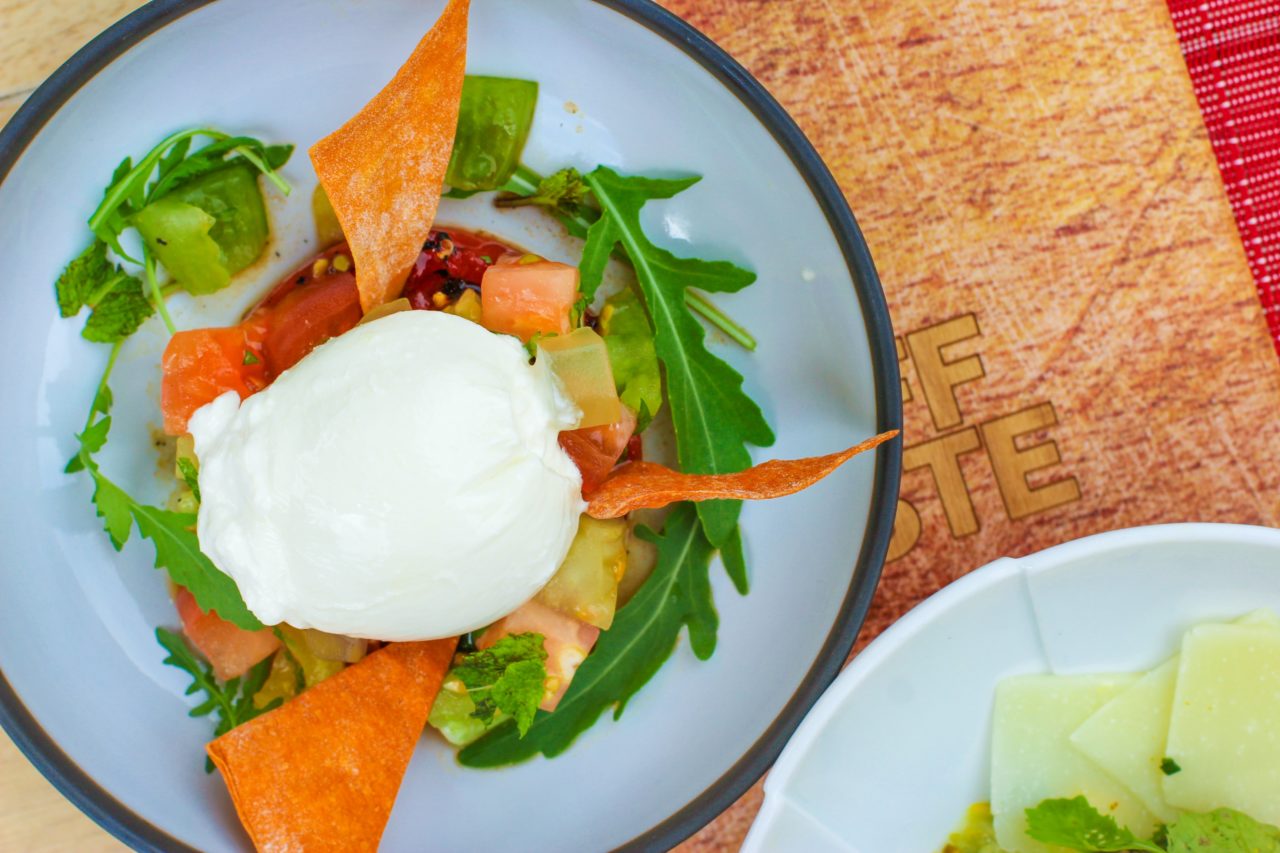 I could not have asked for a better ending to my stay at the W. I did not want to leave at all! Thank you to Nicolas and Stéphanie for a wonderful time.
W Verbier Haute Cuisine Event – 4 days / 10 Chefs / 8 Events
Since 2015, W Verbier has been launching an exclusive series of gastronomic events called "Haute Cuisine" – The Ultimate Gastronomic Experience" which takes place in April.
Celebrity chefs and talented Michelin chefs from around the world, including Alain Caron, Michel Roth, Franck Giovaninni, Thierry Drapeau and many others, join Chef Sergi Arola to create a breathtaking event.
Every year, this event is becoming bigger and even more prestigious. In 2018, there was a total of 10 Chefs holding 17 Michelin Stars between them !!!
Recognized in the world of gastronomy for their personalities and their culinary creativity, Chefs tantalize their guest's taste buds during these 4 exceptional days. All food lovers are more than welcome! It is an experience of a lifetime.
The fourth edition will take place from April 3 to 6, 2019. The event promises even greater surprises and an exceptional culinary journey in a friendly atmosphere.
The programme shall be revealed soon!
For more information about the W Verbier please go to:
www.wverbier.com or www.facebook.com/wverbier Follow @wverbier on Twitter and Instagram.