L'Accademia
Recently I was invited along with a few other local bloggers to discover L'Accademia Restaurant which is part of the hotel, Angleterre & Résidence and belongs to the Sandoz Foundation Hotels.
L'Accademia has recently welcomed a new talented Italian Chef, Andrea Gaia. Chef Gaia who was born near Bologna has always had a passion for cooking. His work has taken him  to Canada, Australia, England pursuing his love for food before returning to Italy. In Italy, he worked in various  Michelin-star restaurants, improving his own skills.  He then left Italy to go to work for the famous Vanitas restaurant in Dubai's Palazzo Versace. Since moving to the banks of Lake Geneva, Gaia has settled down in the touristic town of Ouchy to share his love for Italian cuisine with locals and visitors alike.
The Menus
Chef Gaia offers two different menus at L'Accademia, one incorporating twists on classic Italian dishes executed with absolute perfection such as classic risottos, tiramisu, vitello tonnato. The other menu being a little more innovative and creative in terms of ingredients and flavour combinations and features dishes such as tuna served 3 ways, carbonara risotto, sorrento lemon cheesecake. I would say it is almost impossible not to want to order one of every dish.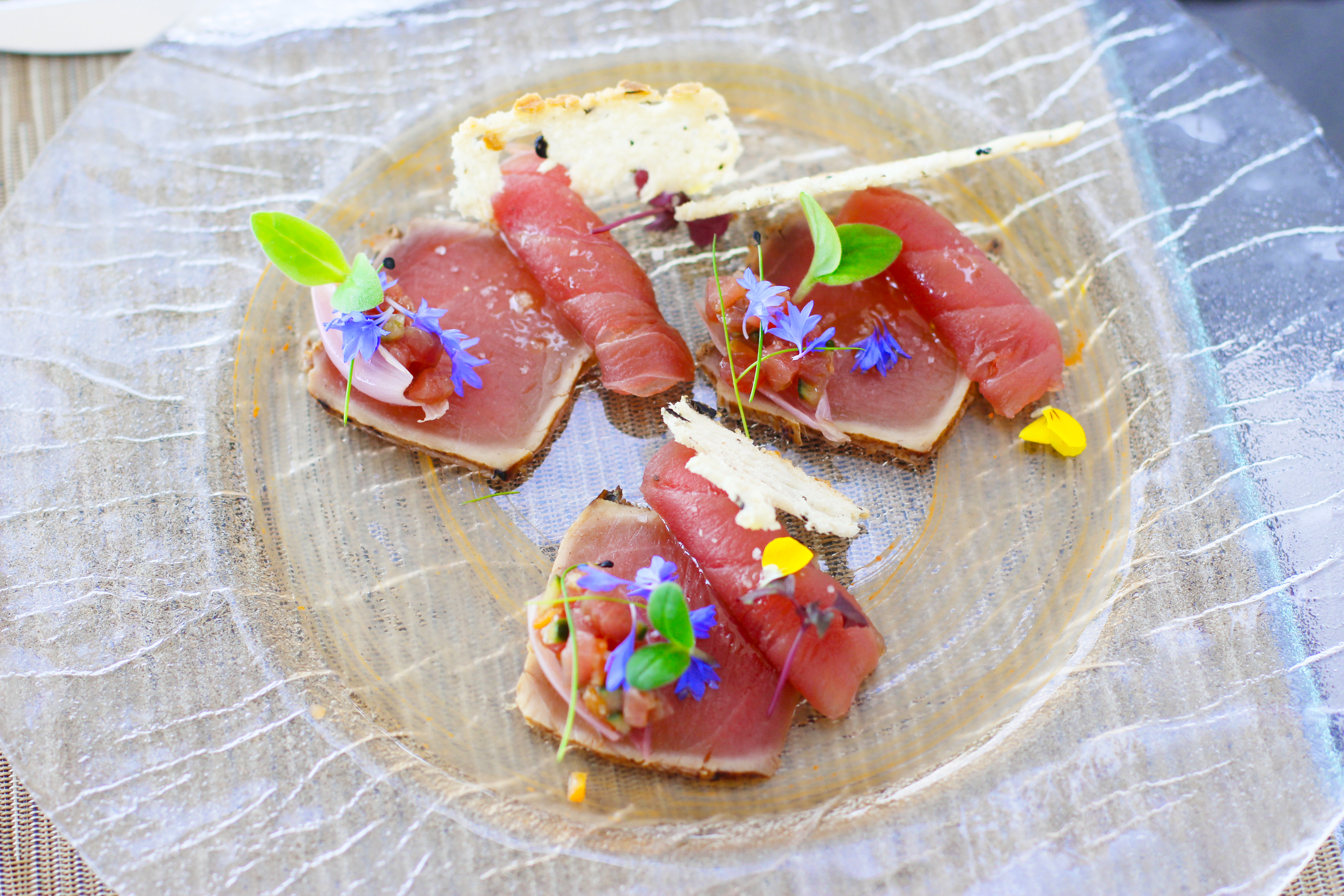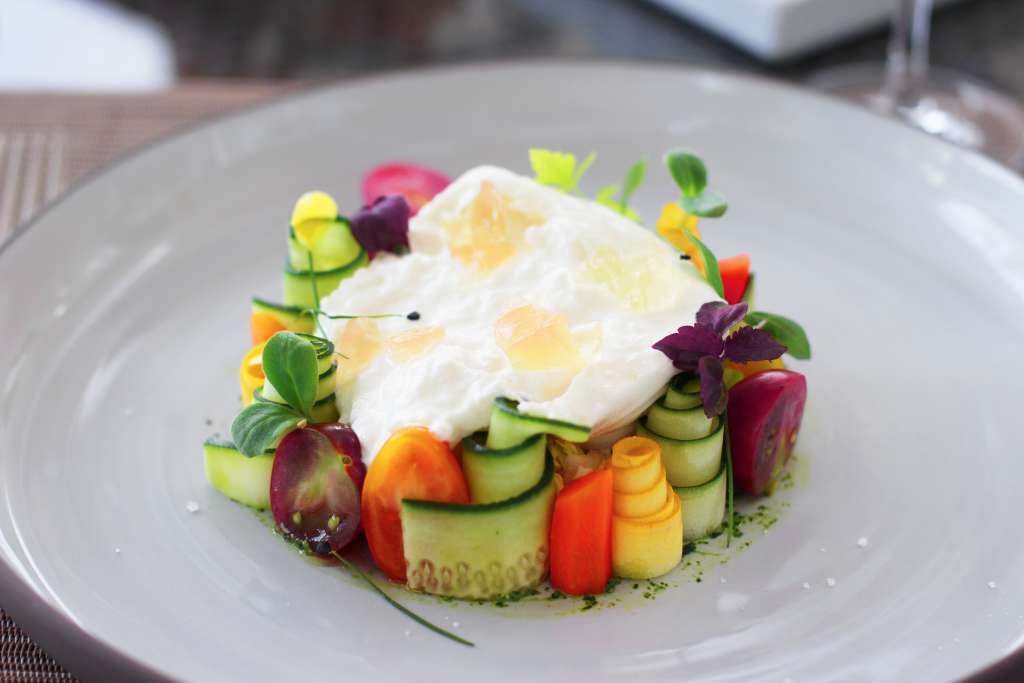 I was very surprised by the Potato Flour Spaghetti and Seafood plate, this was the first time I had EVER heard of spaghetti being made with such flour. I am not even a huge fan of pasta or spaghetti ( I love rice !!! ). However, I was able to see for myself where all the pasta is made and therefore, knew  I just  had to try one of the dishes. I was definitely not disappointed and I can only recommend you ALL try this wonderful spaghetti.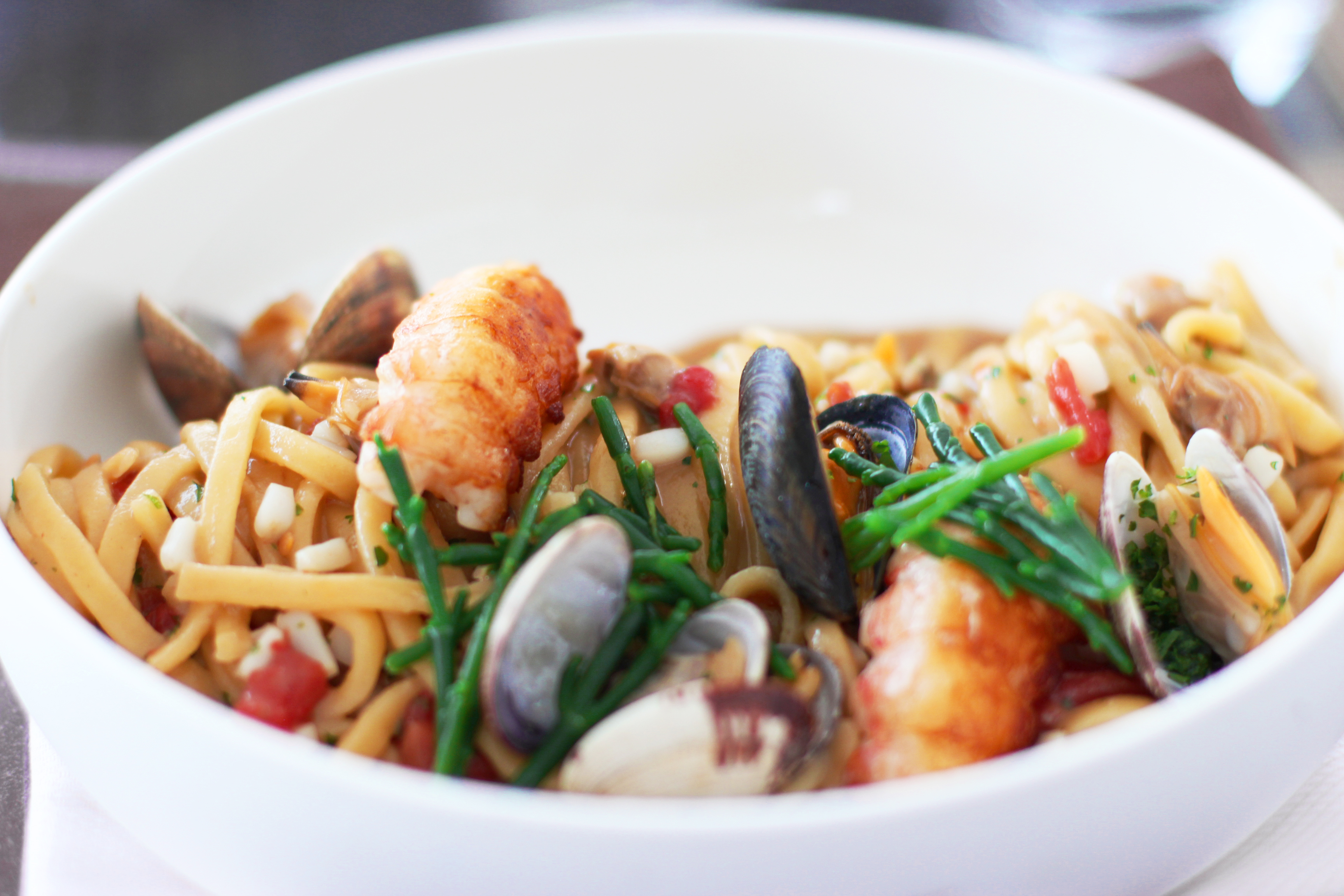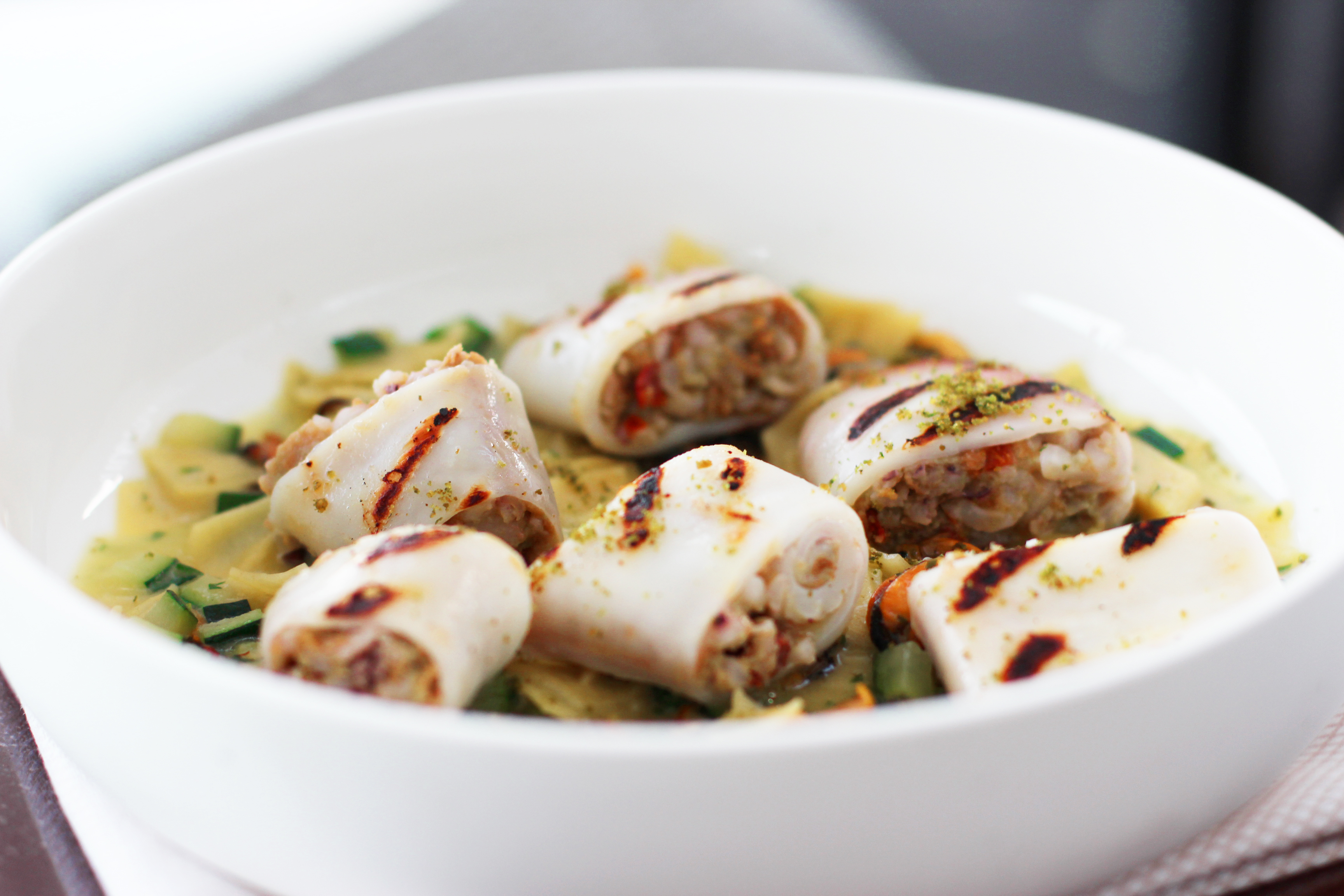 Those of you who know me, know to what extent I love ice cream and stay away from fruit sorbets ( I don't believe that sorbet is a dessert !! ). However, basil sorbet is my biggest weakness. In fact, I love all aromatic herbs in sorbets. The panna cotta and basil sorbet is probably the most beautiful dish I have seen in such a long time. The contrast between the shades of green and the bright pink instantly made me go "WoW " as the dish was laid down carefully in front of me. To top it off, the flavours matched the beauty of the presentation.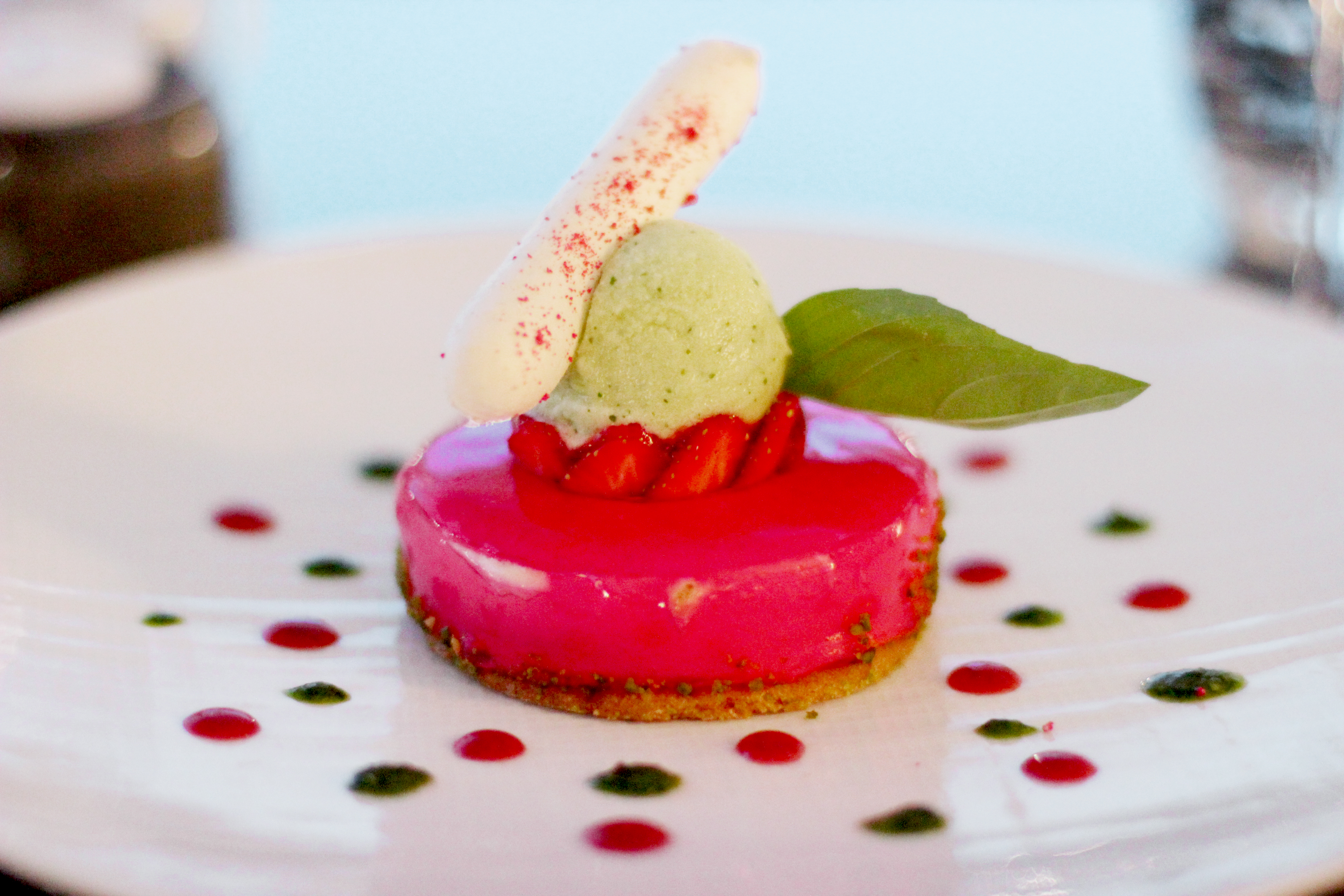 My Final Thoughts
What really makes L'Accademia worthwhile is the attentive care each table receives during the dinner service. You can feel the passion behind every dish. Nothing leaves the kitchen unless it is as close to perfection as possible. My partner and I thoroughly enjoyed your meal and I can only congratulate L'Accademia on hiring such a talented Chef.  Honestly, I can only forsee great things for this restaurant.
Learn the secret behind Andrea's delicious tomato sauce and the delicious food served at L'Accademia in the video below:
For more information about the Accademia and to book a table please go to:
www.angleterre-residence.ch/restauration/laccademia/laccademia/