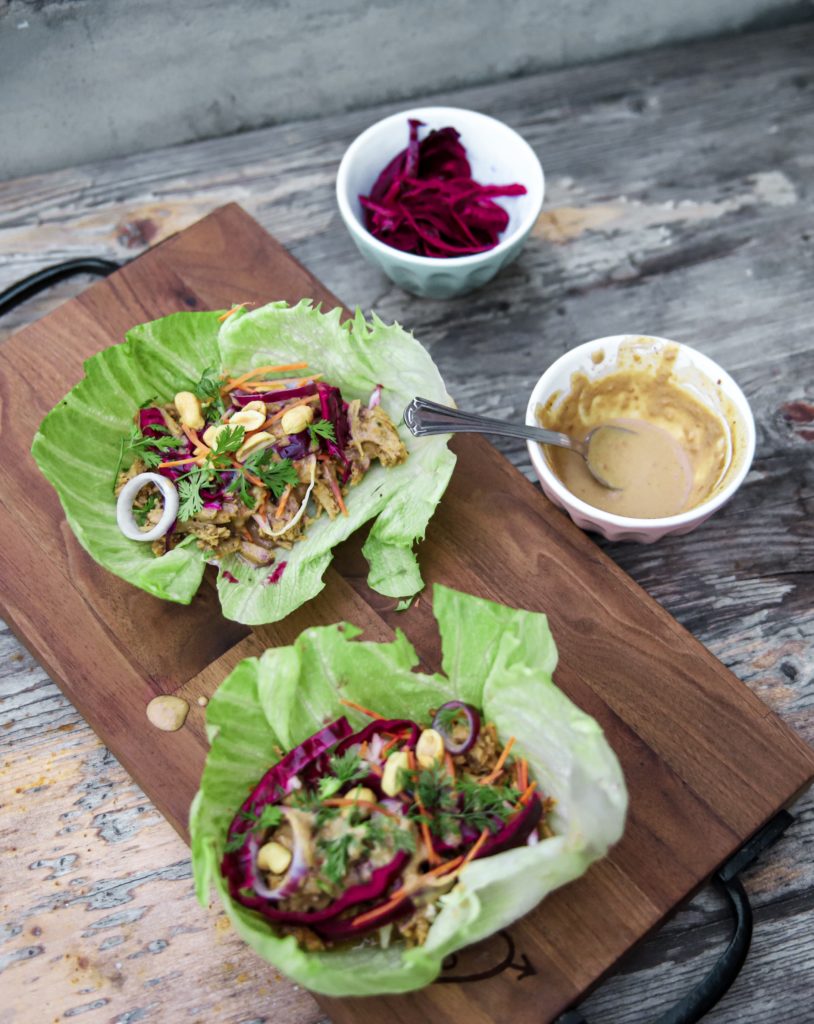 I created a variation of Satay Pork Lettuce Wraps specifically for my collaboration with Mon Bout de Suisse by Viande Suisse. I love slow cooked pork like I stated in my other post and as Summer is just around the corner, we are all looking for lighter alternatives. The vinegar soaked cabbage combined with the creaminess of the satay sauce really brings an additional dimension to this dish. These wraps are really bursting with flavour !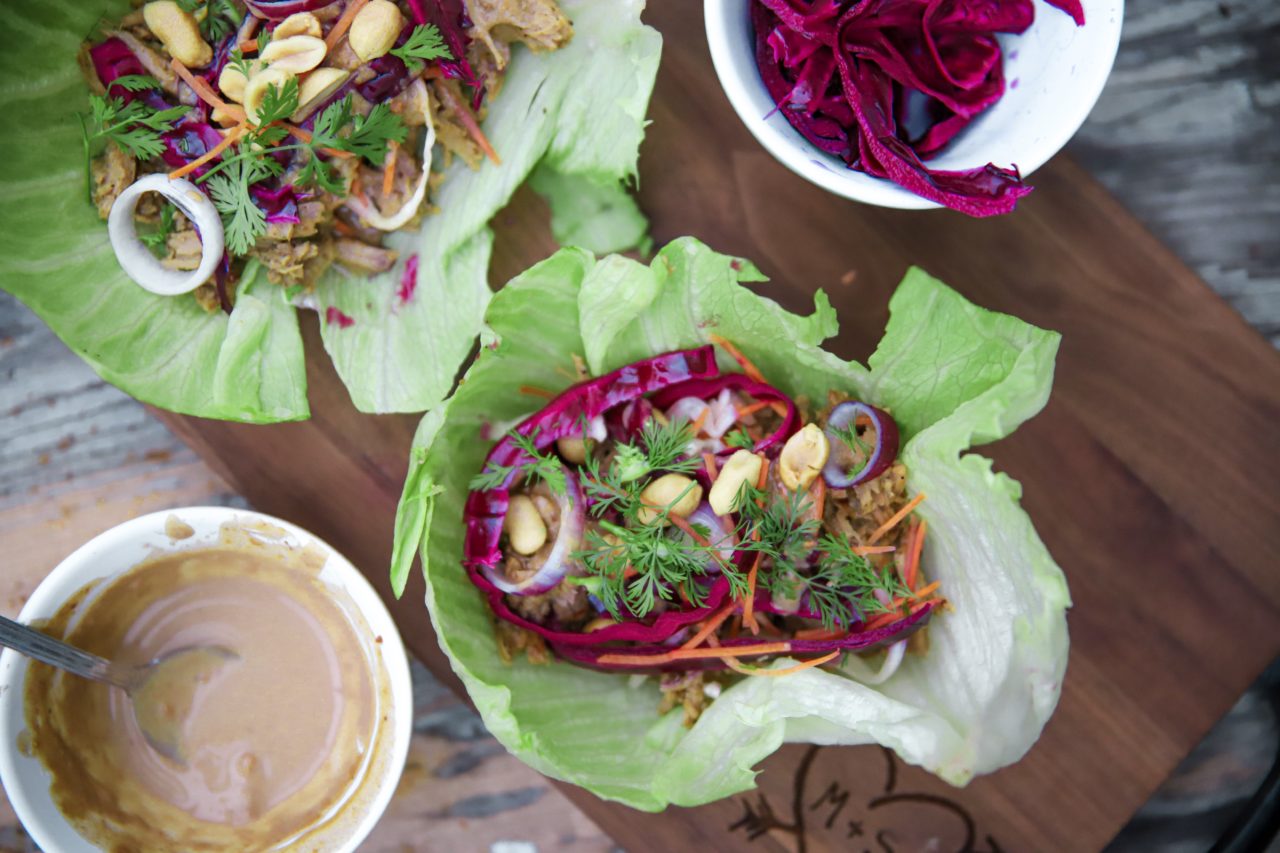 This recipe serves 2-3 people
Ingredients:
For the pork:
500g of pork shoulder
1/2 can of coconut milk (I chose light)
2 tbsp of Eric's Peanut Butter
2 tbsp of soya sauce
1 tbsp of rice vinegar
2 garlic cloves chopped
1 white onion chopped
Satay sauce:
3 tbsp of Eric's Peanut butter
1/2 can of the coconut milk
2 tsp of soya sauce
1/2 juice of a lime
For the toppings:
1/2 red cabbage shredded and put into a bowl of cider vinegar for 1 hour
1-2 shredded carrots
1 green onion, sliced
Iceberg or romaine lettuce
Peanuts (optional)
Coriander (optional)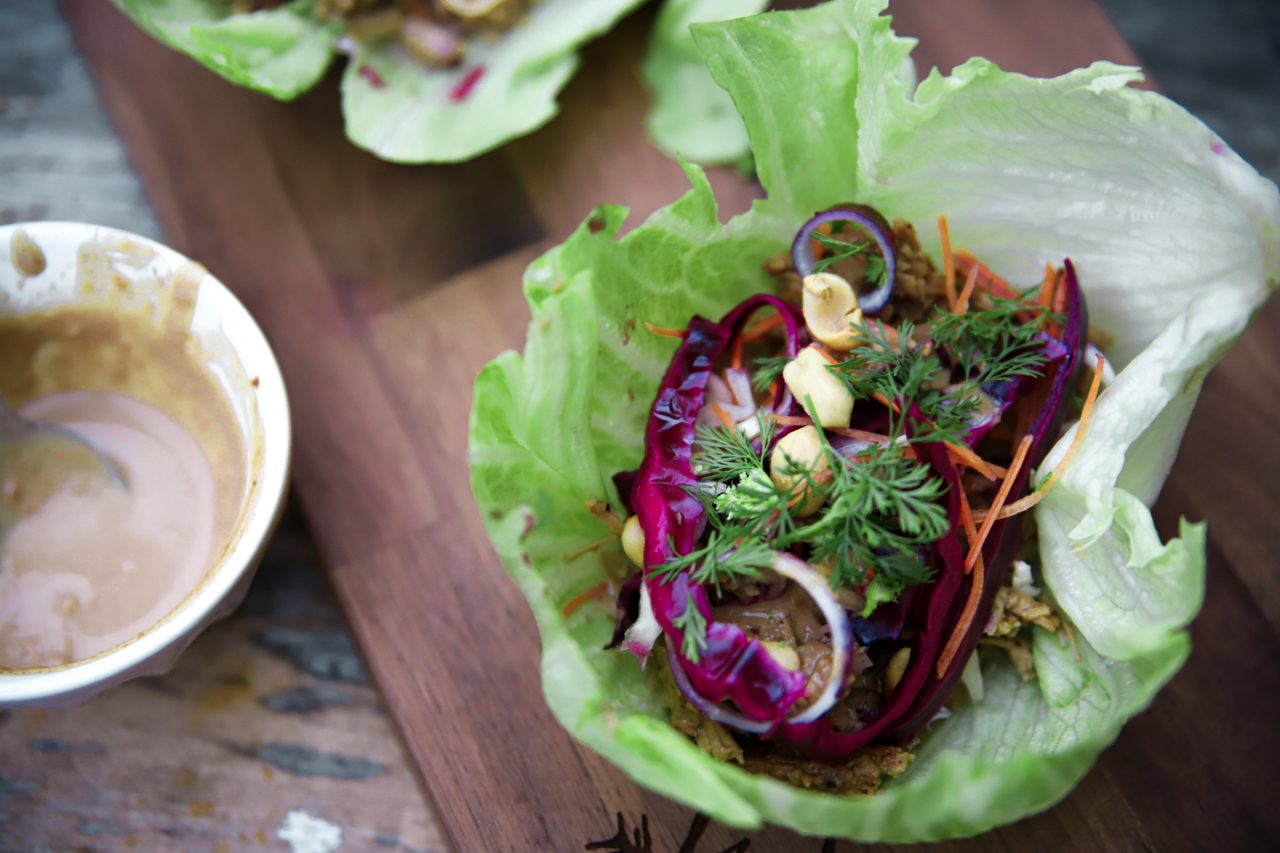 Mix the coconut milk, peanut butter, soya sauce, rice vinegar together in a bowl.
Add the pork, onions, garlic to your slow cooker and cover with the marinade.
Cook for approximately 5 hours on high or 7 hours on the low setting.
If you do not have a slow cooker then place all the ingredients into a ovenproof dish, cover with aluminium foil and place in an oven preheated at 140 degrees Celsius for approx. 6 hours.
Whilst the pork is cooking, place the red cabbage in the vinegar and set aside.
For the satay sauce, heat up the coconut milk and the peanut butter in a saucepan on a medium heat, until it becomes a smooth sauce.
Add the soya sauce and mix.
Remove from the heat and mix in the lime juice. Set aside.
Once the pork is cooked, shred it with the help of two forks and place back in the sauce to really coat the meat.
To serve, take one lettuce leaf, place some of the pork in the middle, add the shredded cabbage and carrots, some of the satay sauce and top with the green onions, coriander and a sprinkle of peanuts!
Bon Appétit.