Nouri Fine Food – The Art of Gluten-Free Gastronomy
I met Victorina one afternoon in Lausanne after she had contacted me on Instagram and we talked a lot about Gluten Free foods. We both agreed that in Switzerland, there are is not a great deal of readily available meals in supermarkets for you to enjoy which actually look and taste amazing ! Enter, Nouri Fine Food…
I ended up leaving Victorina with the best case of food ever !! It was just as I like to eat my food, bright, colourful and varied in flavours and textures. I really enjoyed every mouthful.  But enough about what I think and here is a little interview with the wonderful Victorina and Founder of Nouri Fine Food herself: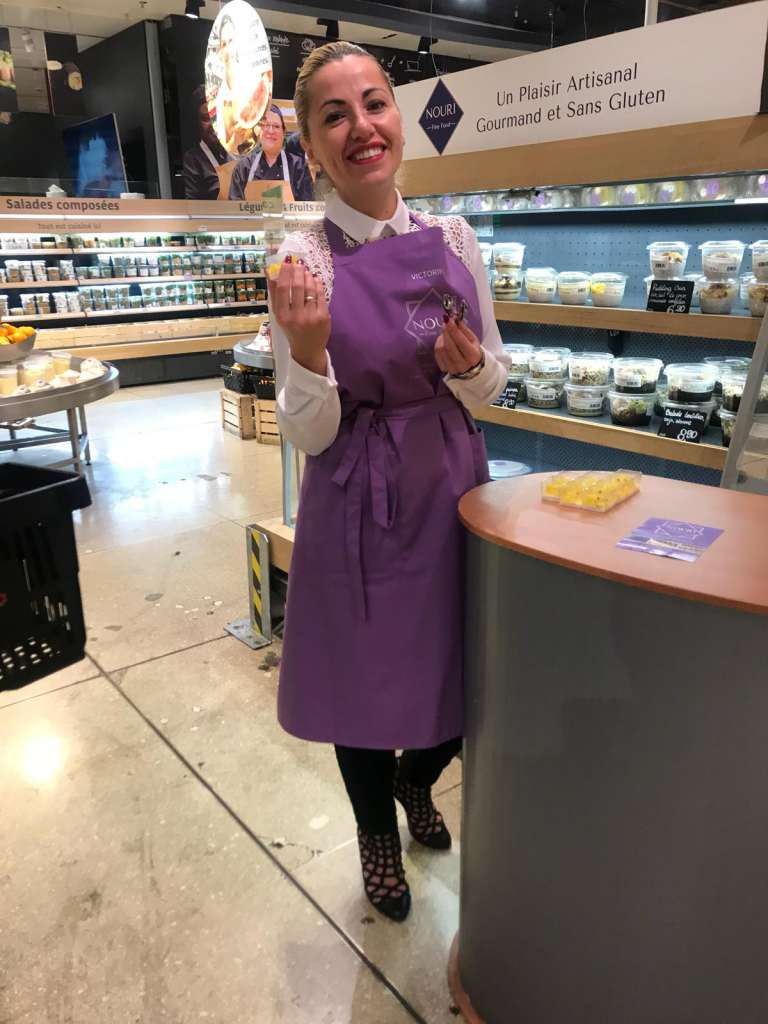 A Hungry Blonde:   Victorina, let's talk about where the idea to create Nouri Fine Food came from?
Victorina: Well I'm a foodie and I love eating real food. But I am mindful of what I eat and pay attention to the nutrients in food, as food is fuel for my body.  I don't have too much time to cook at home and I'm very suspicious about the takeaway food, especially the industrial one. And restaurants can be quite expensive when you choose quality.  So I said why not democratize the top-class gastronomy? Why not share with everybody a beautiful and nutritive dish, play with textures and with colours, surprise your taste buds?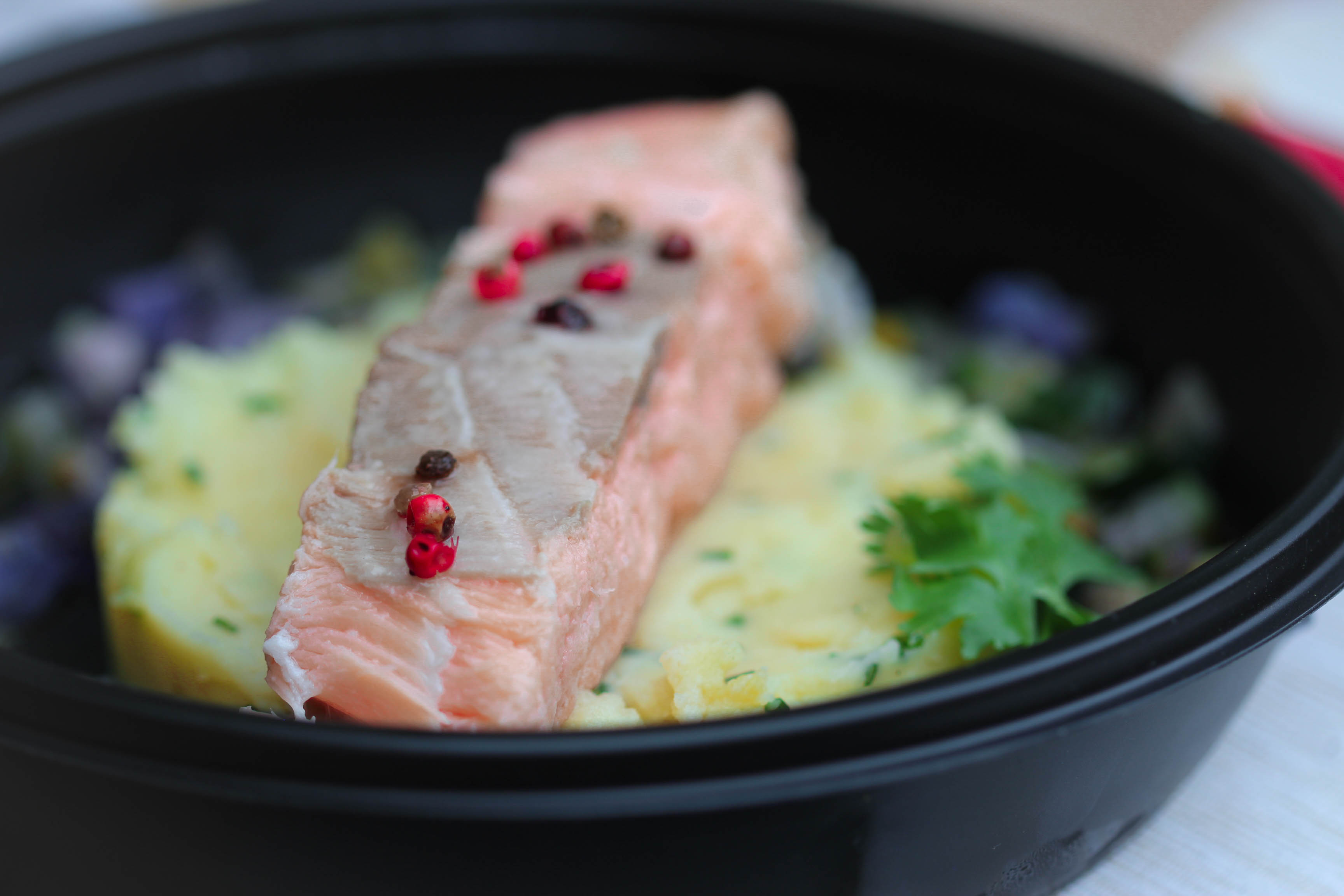 A Hungry Blonde: How did you come up with the name? And what are Nouri Food's values?
Victorina: Our food is light and nourishing. In French and English its Nourrisant and Nourishing. Actually, the base of the word Nouri is international and almost the same meaning. The colour we used is the famous ultraviolet, designed the Pantone colour of 2018, the year when all my ideas started to take form. Violet is creative and somehow mysterious. Also, scarcely used for food brands. Nouri Fine Food cares for conscious eating, making eating an experience. Locally sourced, organic when possible and also suited to those who are vegetarians, meat eaters, lactose and gluten intolerant.  We play with colours in order to achieve that gastronomical visual appeal and we really try to follow culinary trends.  We stand for ecology: we already use biodegradable pots for salads, while looking for an entire biodegradable packaging solution.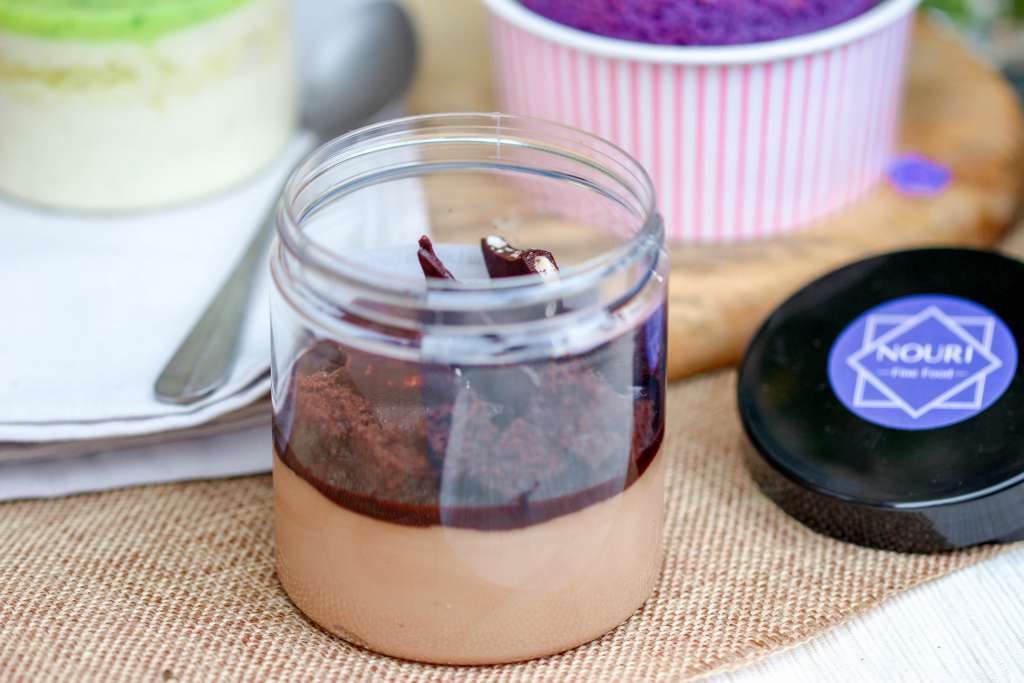 A Hungry Blonde:You have a wonderful team of talented chefs. But how did you choose which chefs you wanted to work with?
Victorina: The usual way !! I posted a job online, they responded. Of course their experience in the gastronomic world was a big advantage for me.
A Hungry Blonde: I think that we are definitely lacking tasty lunch options, adapted to an office job. I am fed up of seeing so many sandwiches everywhere. But why focus on gastronomy dishes and not just simple lunch dishes?
Victorina: You said it, we are lacking tasty lunch options. And also tasty dinner options. Our products are excellent for dinner options !
In Romania we say: in the morning you have to eat like rich people, at lunch like mid people and in the evening like poor people. I don't know if it's the exact translation, but I think you got the idea.  I usually take only a light snack for dinner, so I can ease my digestion. So for me, lunch is very important so that I may cope with the rest of the day. Simple lunch dishes are everywhere, they provide you with food and that's all.  We want to create stories and memories around our food, to thrill your taste buds.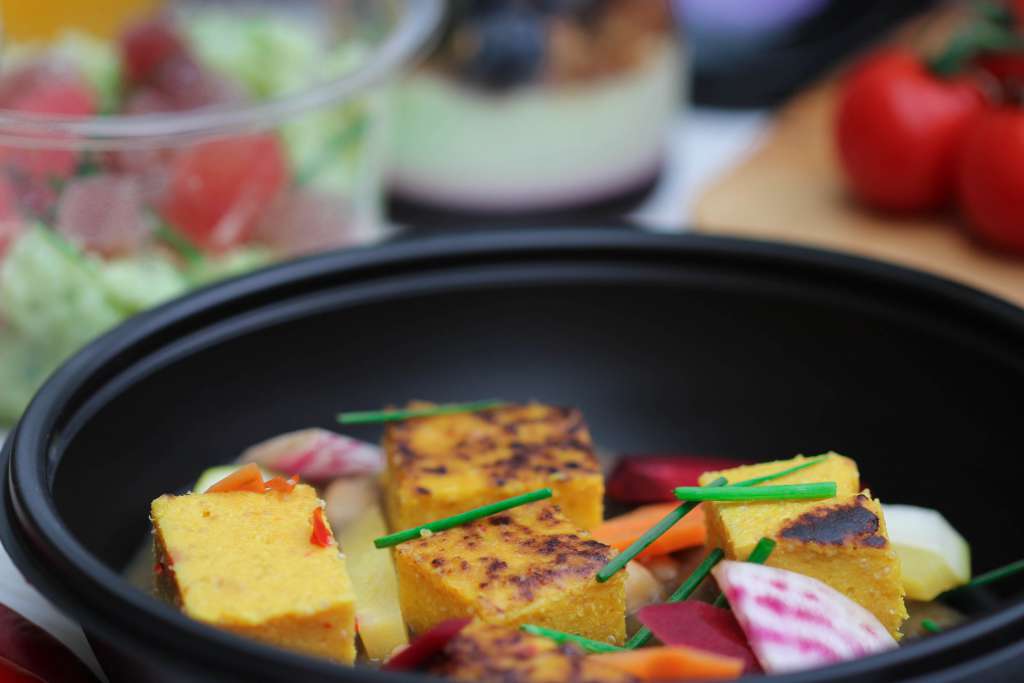 A Hungry Blonde: What are Nouri Food's next steps?
Victorina: We have lots of plans. My aim is to build an experiential food brand, a community that shares the same values around food like sharing, creating, well-being. We are planning to organise some experiential events and also to have our own boutique, that I imagine like a living place: a place where you can meet new people, share good food, get inspired and learn new things ( incorporating culinary, artistic or even sporting workshops.)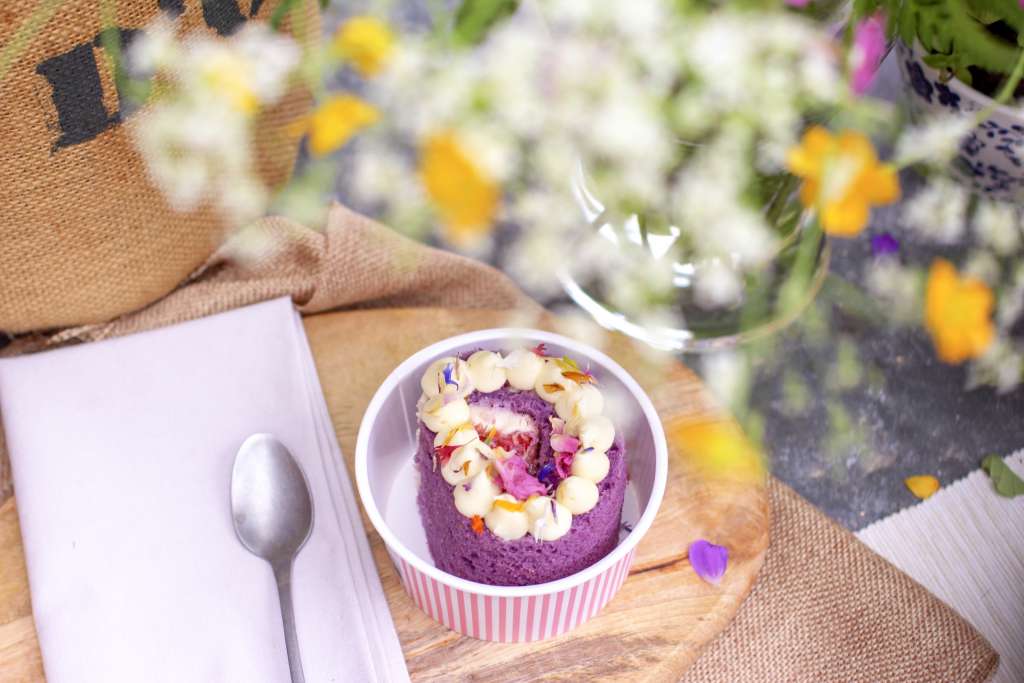 You can find out more about Nouri here on Social Media: Nouri Fine Food or follow them on Instagram.
You can also try their delicious dishes in Manor Geneva & Lausanne.