L'Hôtel du Léman
As I made my way from the parking area to the main entrance of the Hôtel du Léman, my eyes were naturally drawn to the stunning surroundings. I walked into the lobby and was brought out through the stylish bar, through the wide double doors and onto the renovated sun terrace. How had I not even heard about this place before?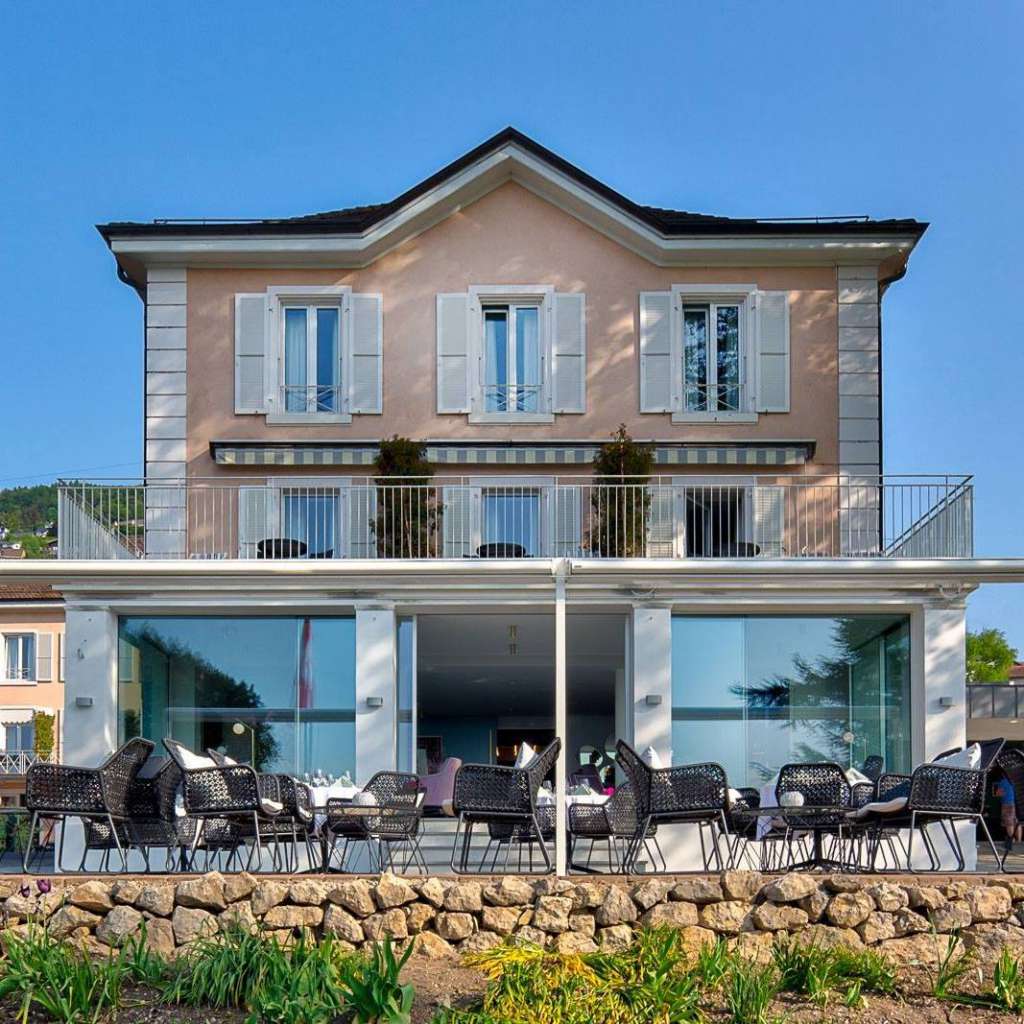 I stood there admiring the beautiful gardens where I spotted two girls lounging lazily on sun loungers underneath a tree (my idea of post-lunch heaven). Views like this can only be rivalled by the Deck in Chexbres, but here…no huge queues of people waiting for a table!
To my left, I could see rows of tables where people were enjoying their lunch with friends and colleagues as the midday sun shone through the tall trees. Delicious aromas were drifting towards me. I was getting hungry!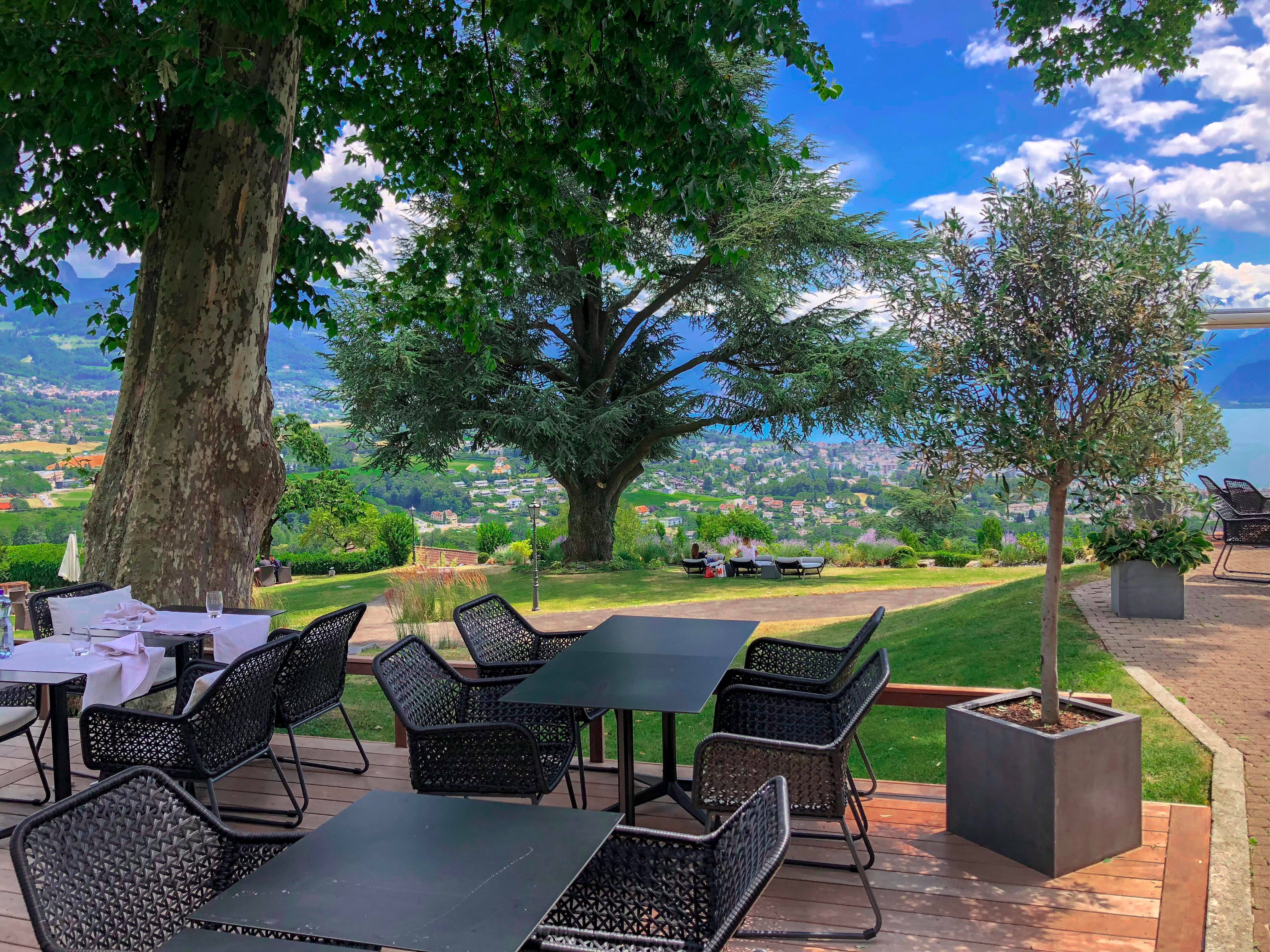 I met Yaël who had been in contact with me and was excited to invite me to lunch at the Hôtel du Léman. It had recently been partially renovated and it was ready to be shown off to the World. Yaël introduced me to Nathalie Mika Huys, the general manager, whom I already knew through Crossfit (it is a small world). She told me all about the thought process behind the renovations. She explained how she wanted to really maximise the beautiful views by opening up the restaurant and replacing all the old windows with large glass ones, giving the client a whole new experience.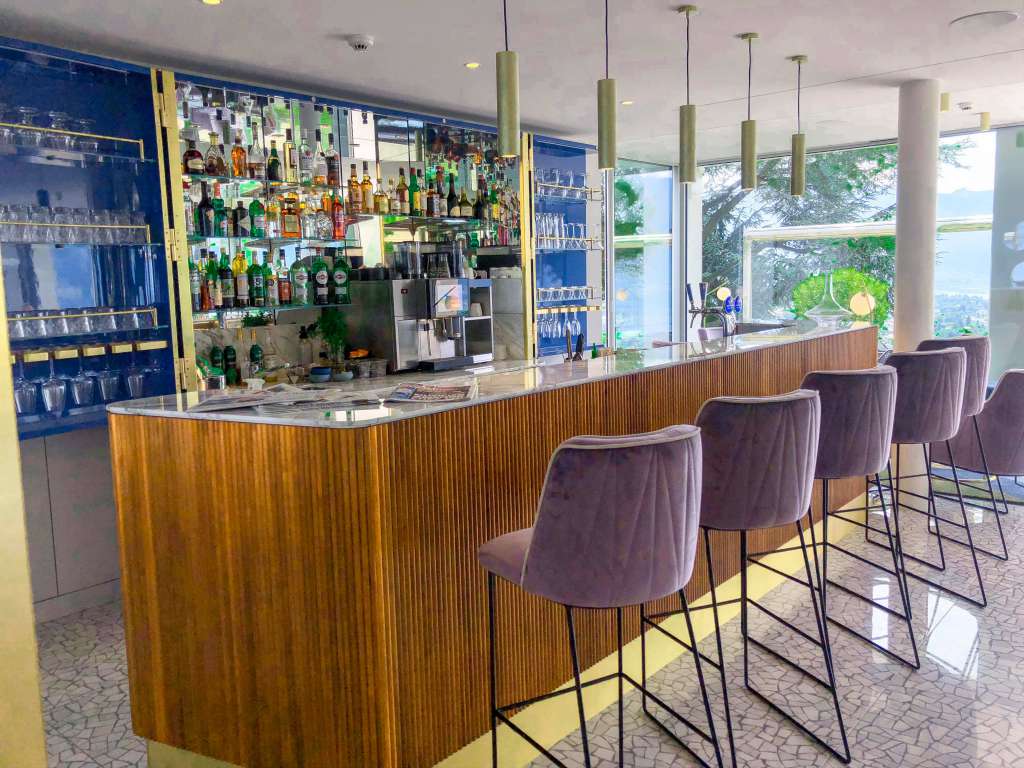 The Meal
Yaël and I sat down and we were given the menus. Firstly, I was delighted to see the variety! Whether you are a vegetarian, looking for a healthy option or simply want to enjoy the dish of the day, there is something for everyone (and I mean EVERYONE!). Laurent Omphalius (what a cool last name) is the Executive Chef and he finds his inspiration in local products. He really shows his creativity through the dishes in which he prepares on a daily basis. What I particularly loved about his style, is the herb garden he has behind the kitchen. He grows and nurtures so many varieties of herbs which really enhances the flavour of the dishes.
What stood out to me, were the amazing prices. Three-course menu Chf. 35.- Two dishes Chf. 28.- (dish + starter or dessert) Dish of the day Chf. 22.-
I ended up selecting, cold melon and mint soup as a started. It was the perfect way to begin the meal, so refreshing and flavoursome.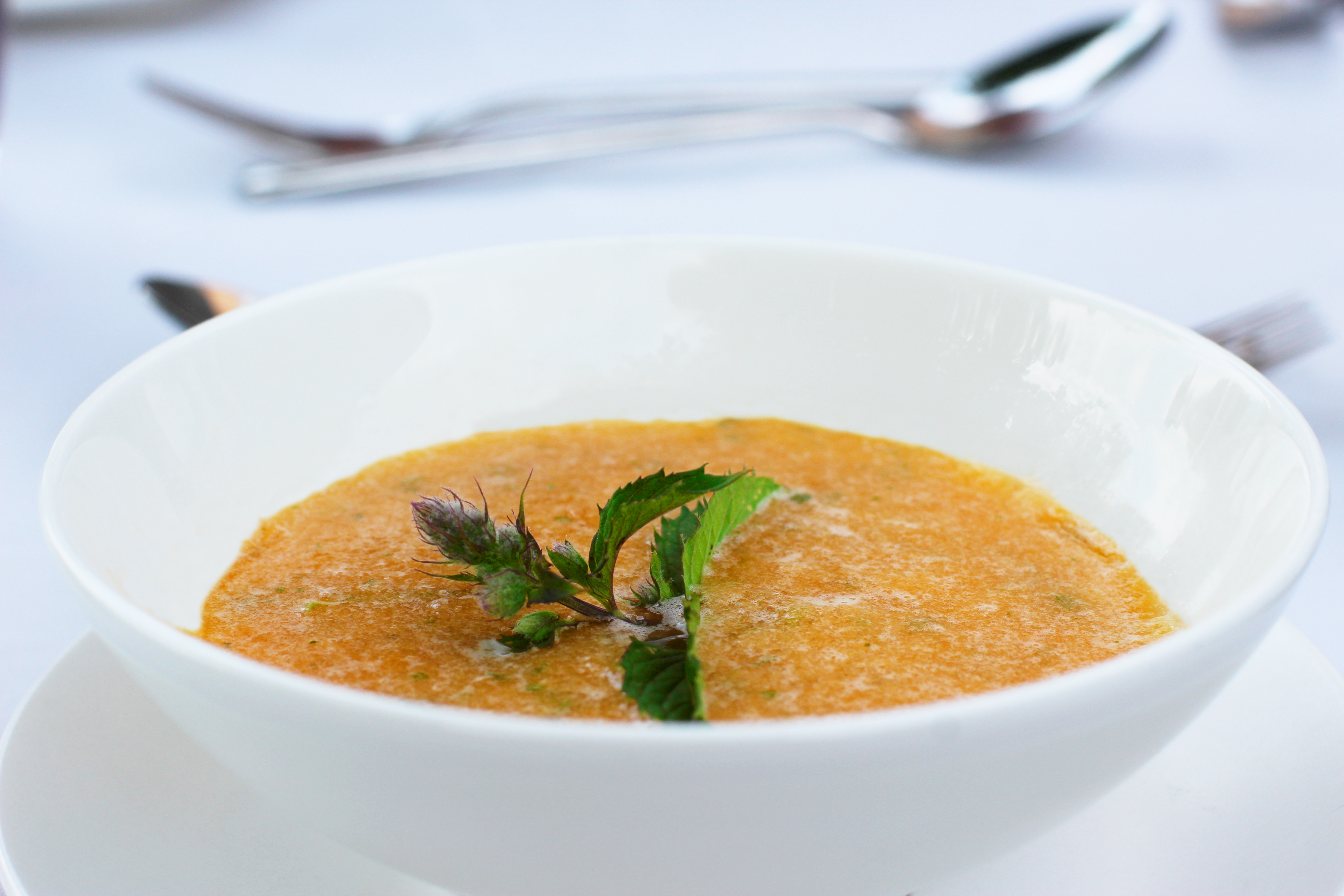 I followed it by pork fillet, a thyme jus and some crunchy mange-tout, broccoli and sundried tomatoes.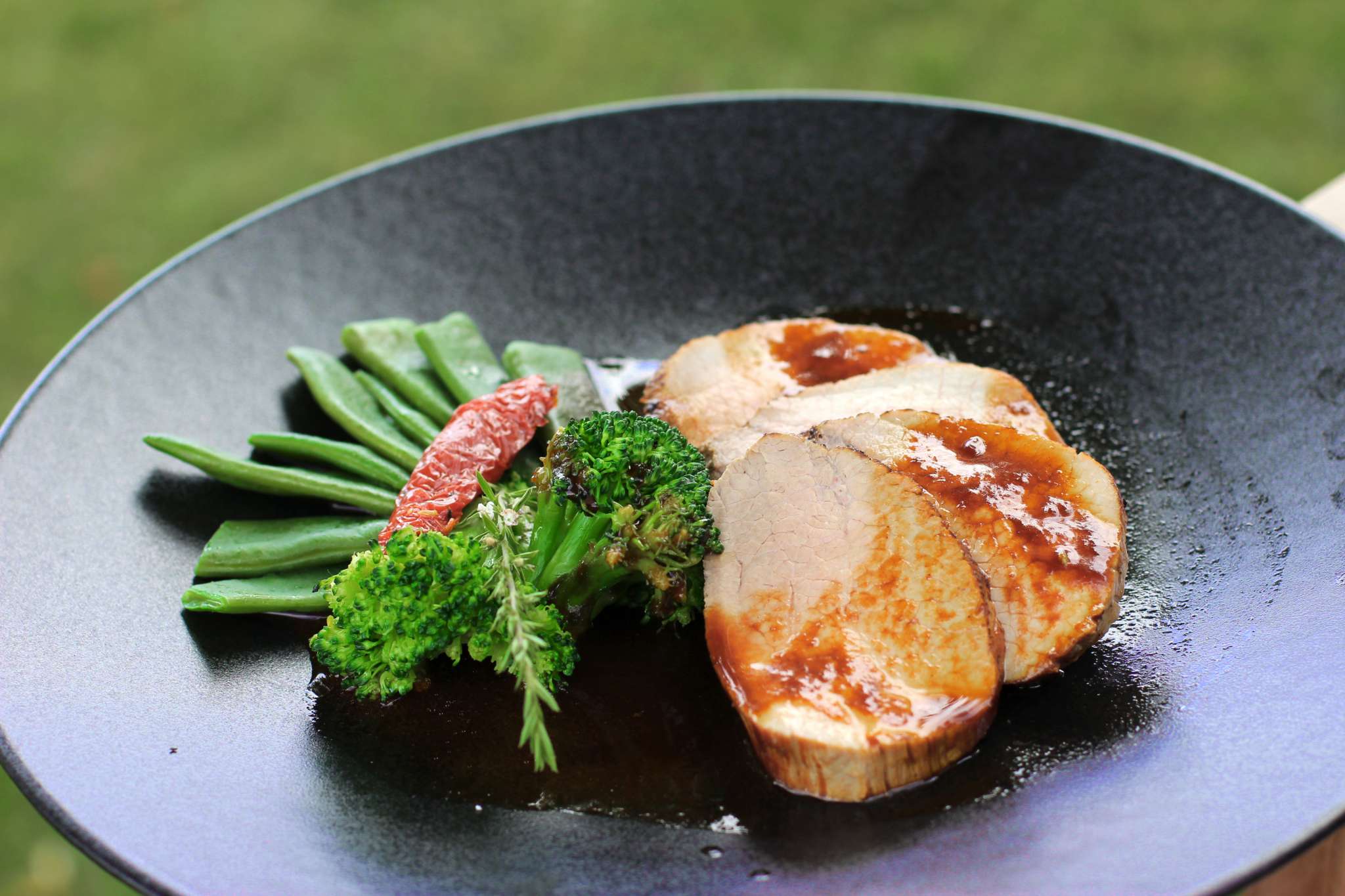 Yaël enjoyed the vegetarian option which was a little sundried tomato cake, aubergine stack and a special juice. She loved it!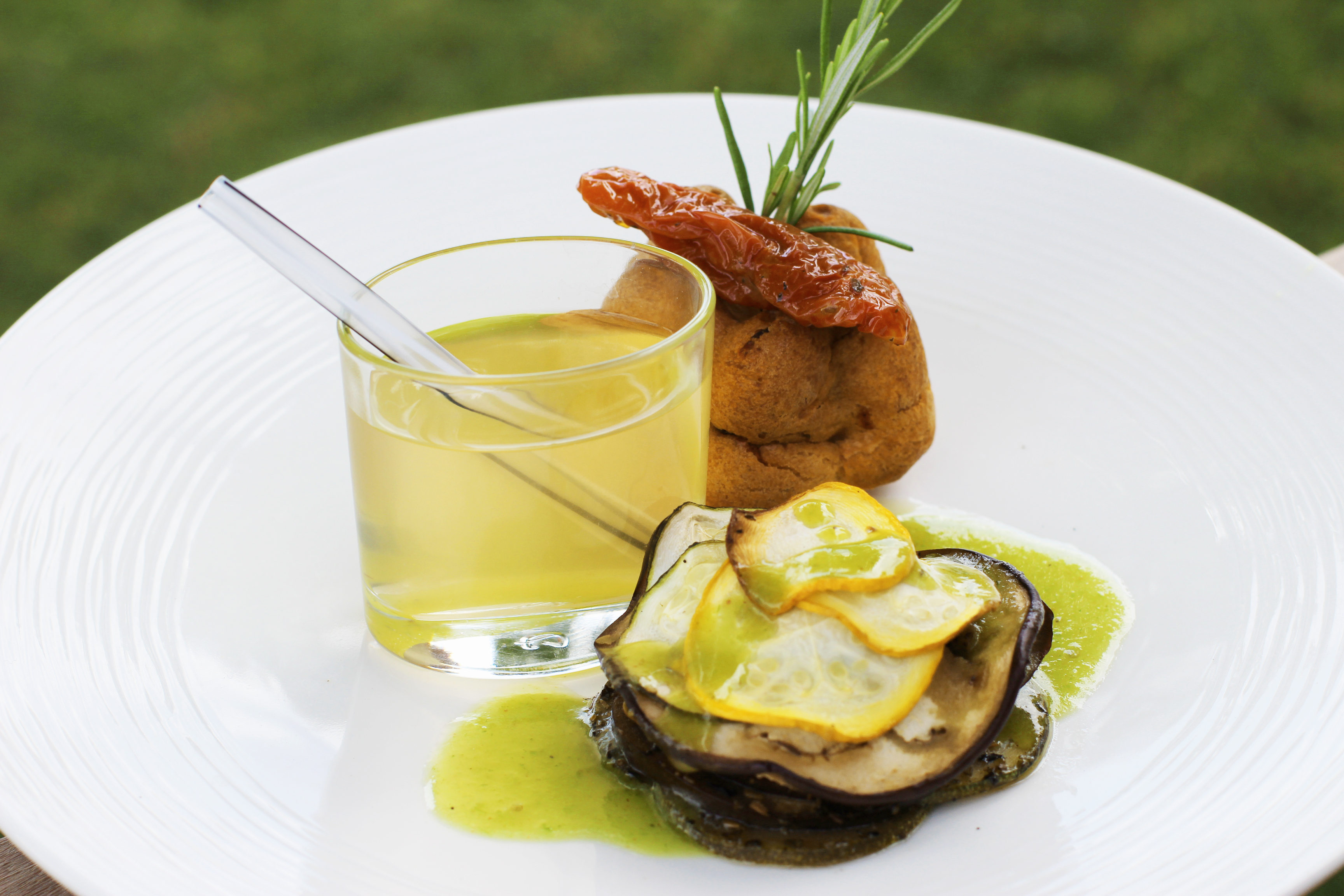 Now comes the dessert… just bear in mind that at this stage I was already extremely impressed with the quality of the food and the presentation. However, Chef Omphalius, you outdid yourself on this one! Pineapple carpaccio with little bits of crumble and meringue alongside red berries and mango sorbet. For someone who does not like sorbet, I can tell you that this entire plate disappeared in seconds.
After eating here with Yaël, I immediately dragged my colleagues for lunch just a couple of weeks later and they also loved this secret location.
The Hôtel du Léman shall be renovating all its rooms by March 2019 and they will be gorgeous! I was lucky to get a sneak peek into the show bedroom.
So if you are in the area, stop by and check out this top spot!
Hôtel du Léman
https://hotel-leman.ch/
Chemin de la Fontaine 2
Case postale 50
1805 Jongny s/ Vevey
Vaud | Switzerland
Tel: +41 21 923 03 03
Fax: +41 21 923 03 00