Tucked away in a little quiet part of Montreux lies Minestrone. This little high-end epicerie contains rows of delicious products, from fresh fruit and vegetable to homemade pasta.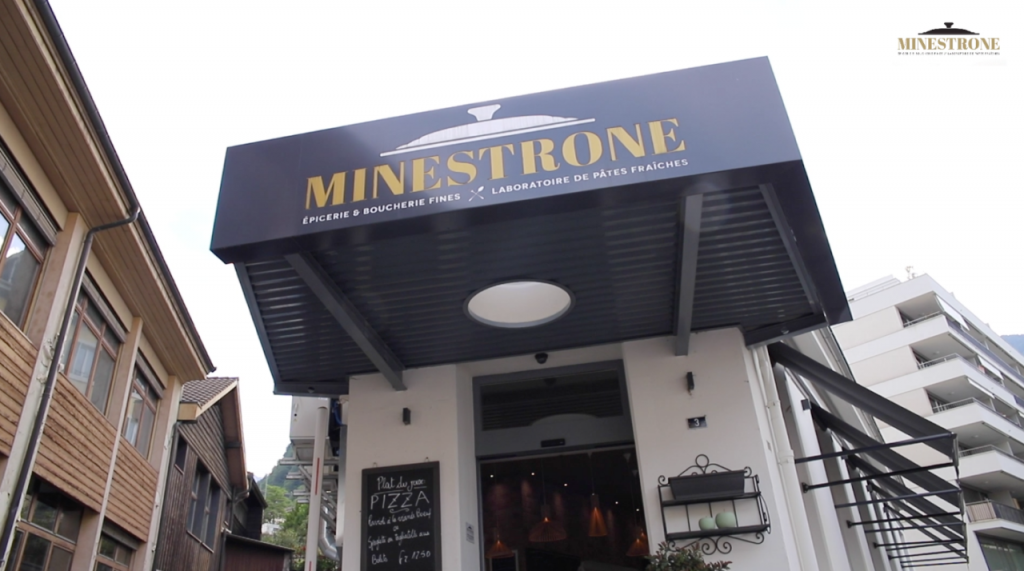 You could easily walk passed this little shop and not even think that there would be so many fantastic foodies options just waiting to be sampled.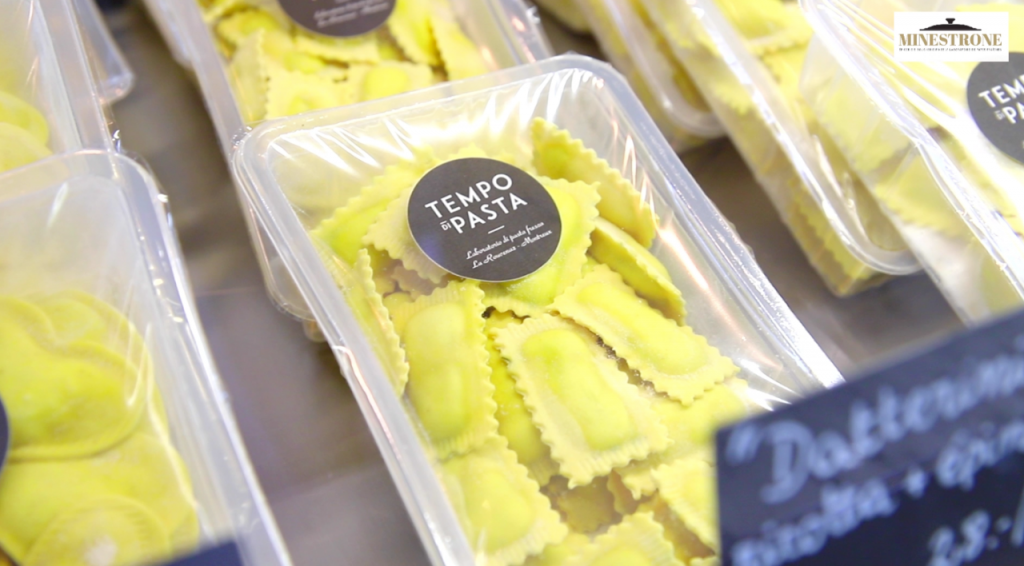 Minestrone is made up of three separate entities, Tempo di Pasta and their teams who make all the fresh pasta daily (they even have their pasta lab in the back), Ratatouille which provides all the fresh vegetables, fruit and all fine foods such as olive oils, spices, seasonings and much more. The butchers Ruchet from Vevey bring in a selection of meats, which is great considering there are no other butchers in Montreux.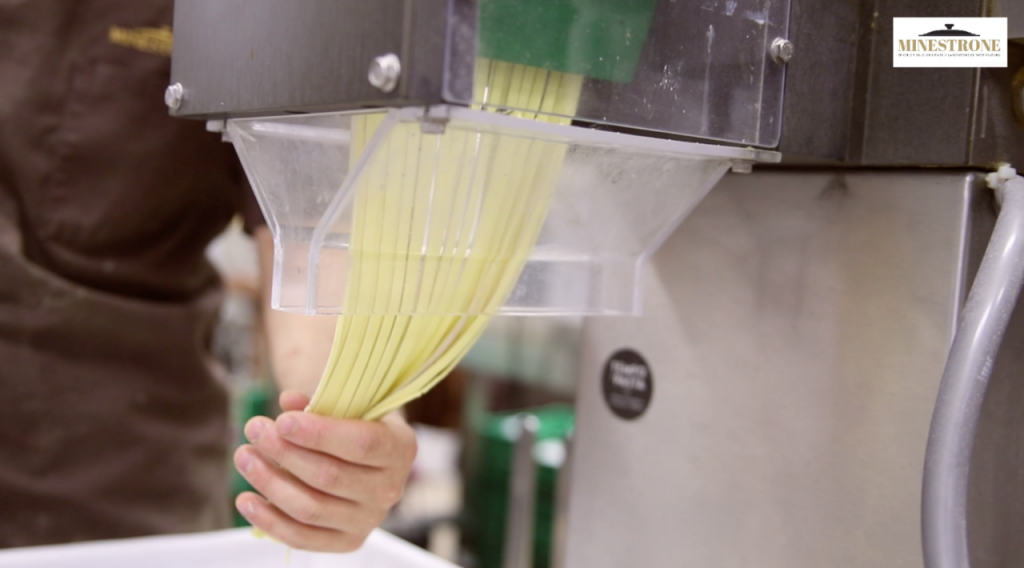 Aline, the shop manager is really friendly and outgoing who can assist you with any questions or needs you may have.
Minestrone offers delicious lunch and salad options for those who need a bite to eat during the week. Aline really cares about healthy eating, so she ensures that there are plenty of protein packed options to satisfy everyone.
Tempo di Pasta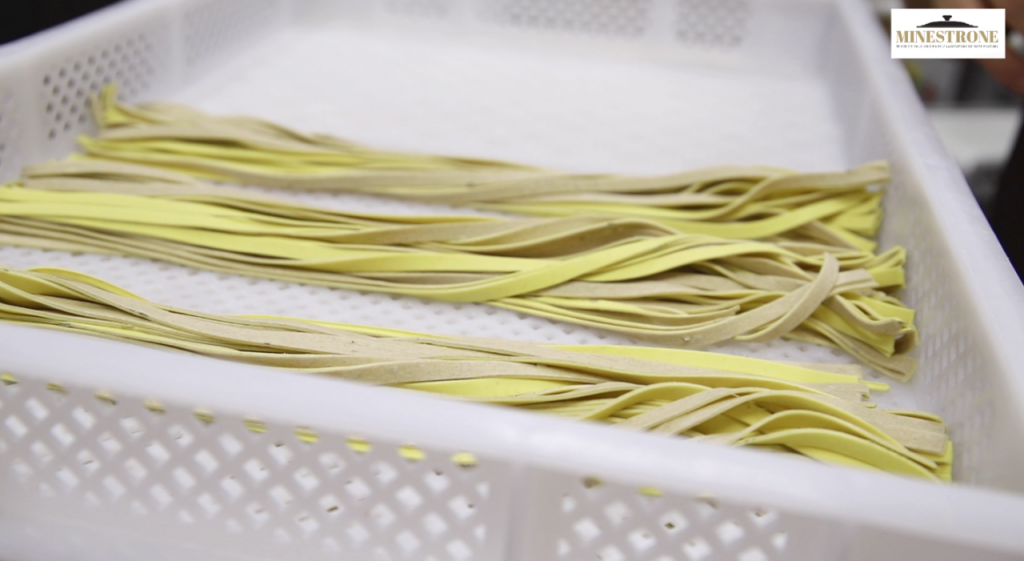 I had a great time discovering how the pasta is made at Minestrone; this team starts at 5am to ensure all the pasta gets made before the morning is even out. If you haven't heard of them but have had a spaghetti or pasta dish in the Rouvenaz, then you will have already tasted their delicious products.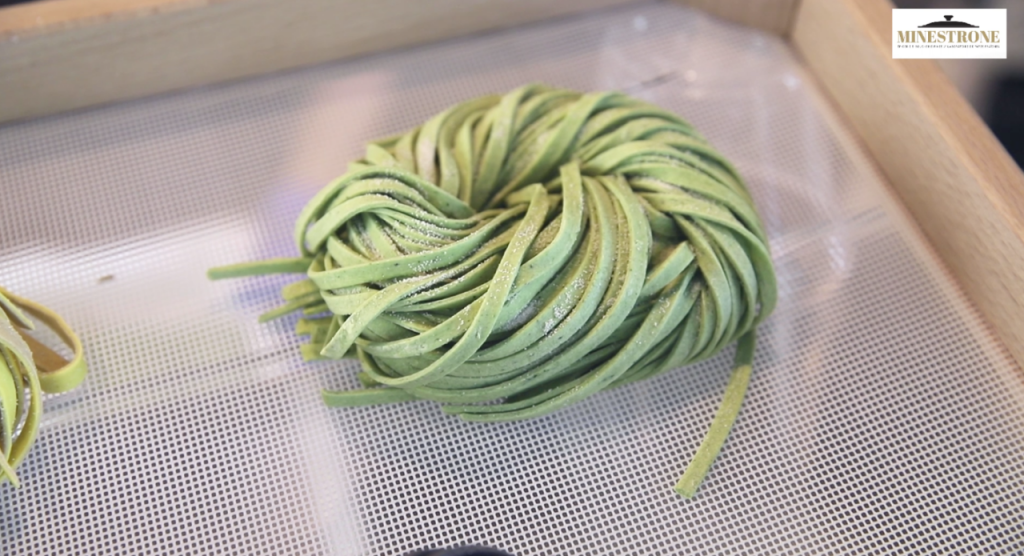 They make rosemary, spinach tagliatelle, ravioli, black squid pasta, parpardelle, taglierini and whole lot more. They asked me which pasta I wanted to use for my recipe, and I just had to go with rosemary because who doesn't love fresh vegetables and rosemary combined.
Ratatouille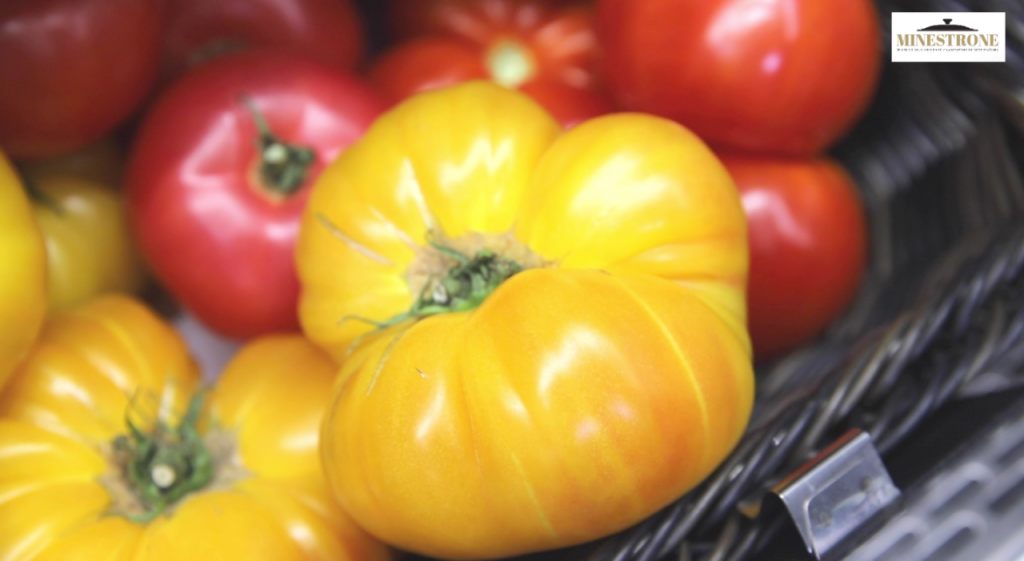 All their fruit & vegetables are grown with a lot of love and care. You can tell this in their appearance and flavour. They also have an amazing selection of delicatessen products curated by top chefs such as Edgard Bovier's olive oils and vinegars or Phillipe Rochat's spices and jams.
Rosemary Tagliatelle with roasted mixed vegetables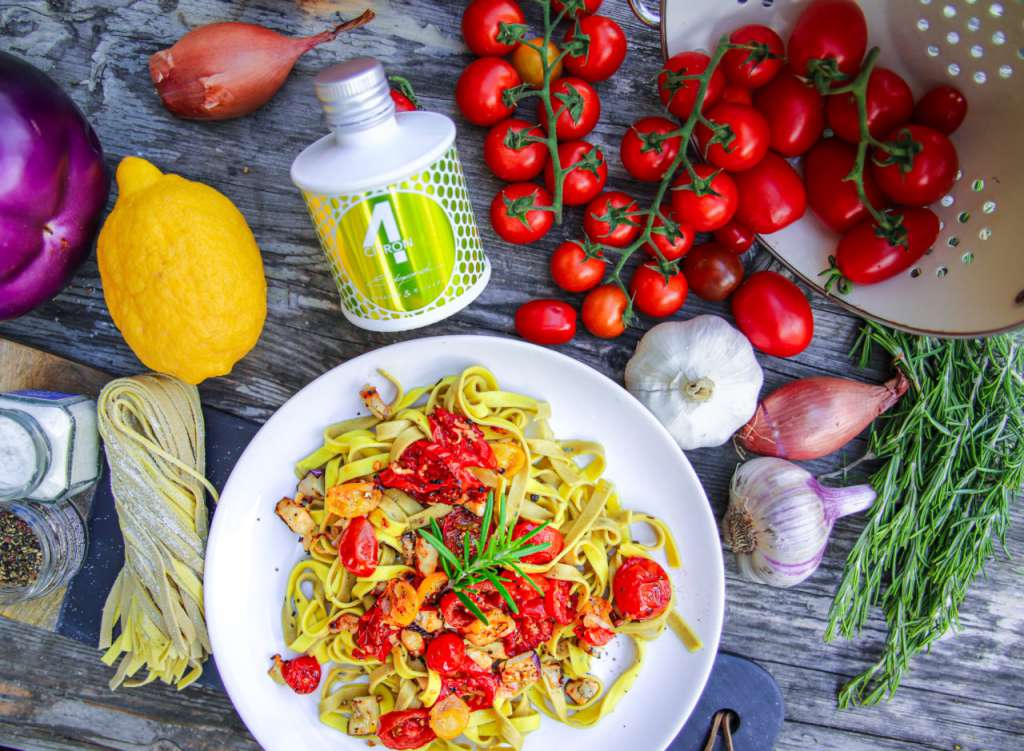 When thinking about what I could make as a delicious yet simple recipe and maximising seasonal and local products, I decided to use tomatoes as they were in season and Aline showed me some delicious round aubergines which are locally grown. All this paired with a little lemon olive oil, really brings the dish alive.
Serves two
Ingredients:
1 packet of rosemary tagliatelle
200g of mixed tomatoes (I used cherry, ….
½ round aubergine
2 fresh garlic cloves
1 shallot
1 tbsp olive oil
1 tbsp lemon olive oil
Salt & pepper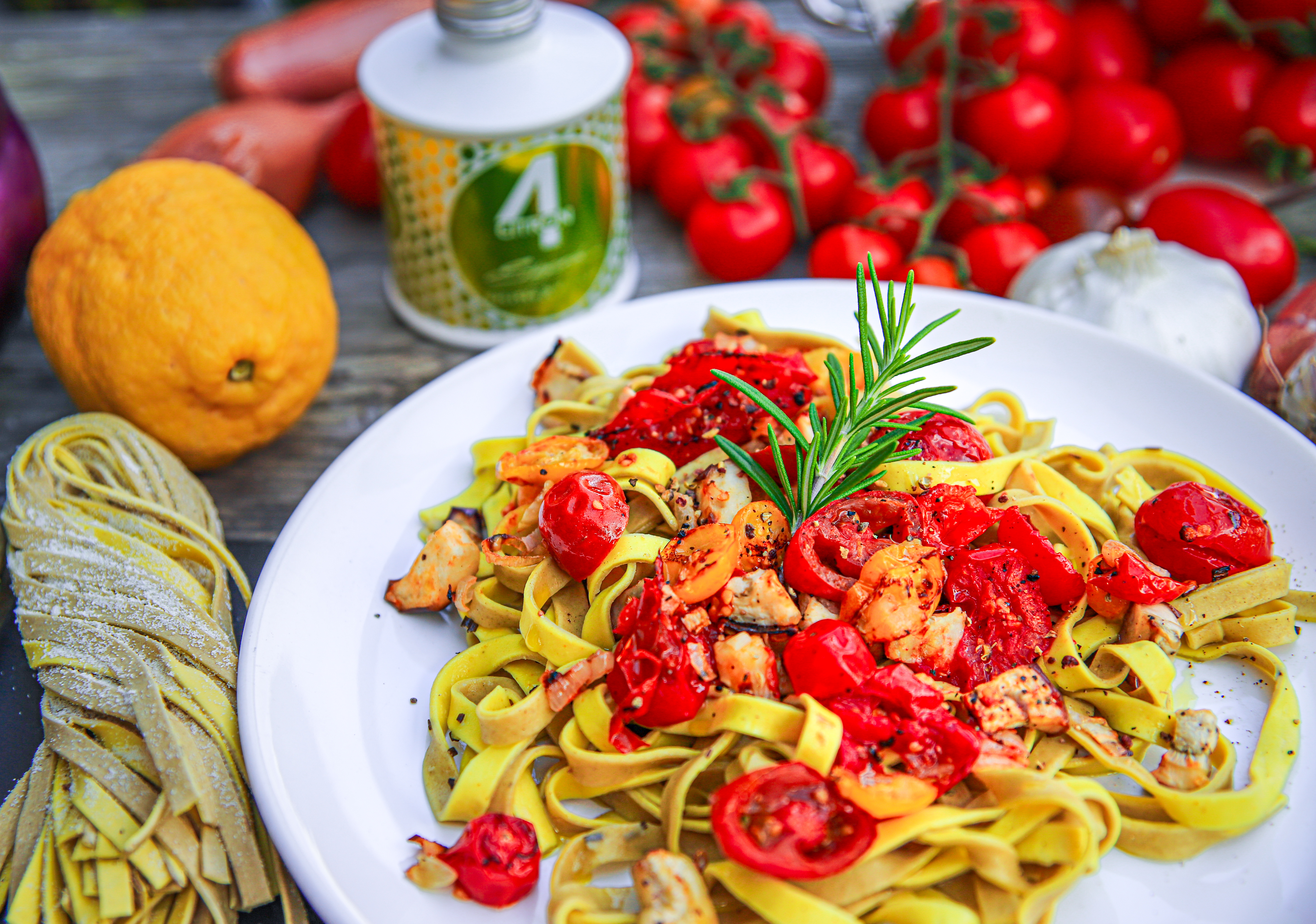 Instructions:
Cut the aubergine into slices and sprinkle with a little salt then put aside. The salt brings out the moisture in the aubergine.
Pre-heat the oven to 180°C, slice the cherry tomatoes in two and the other tomatoes in smaller slices. Chop the shallot and garlic and mix in with the tomatoes.
Take the aubergine slices and slice them into cubes. Place all the vegetables on a baking tray, season and add a spoonful of olive oil.
Heat up a saucepan of water.
Bake for approx. 30 mins until the vegetables are soft.
5 minutes before the end of the vegetables, add the pasta to the boiling water.
Remove the pasta from the water.
Put the pasta on two plates and then add the roasted vegetables on top, drizzle a little lemon olive oil over the top.
Decorate with a sprig of rosemary.
Bon appétit !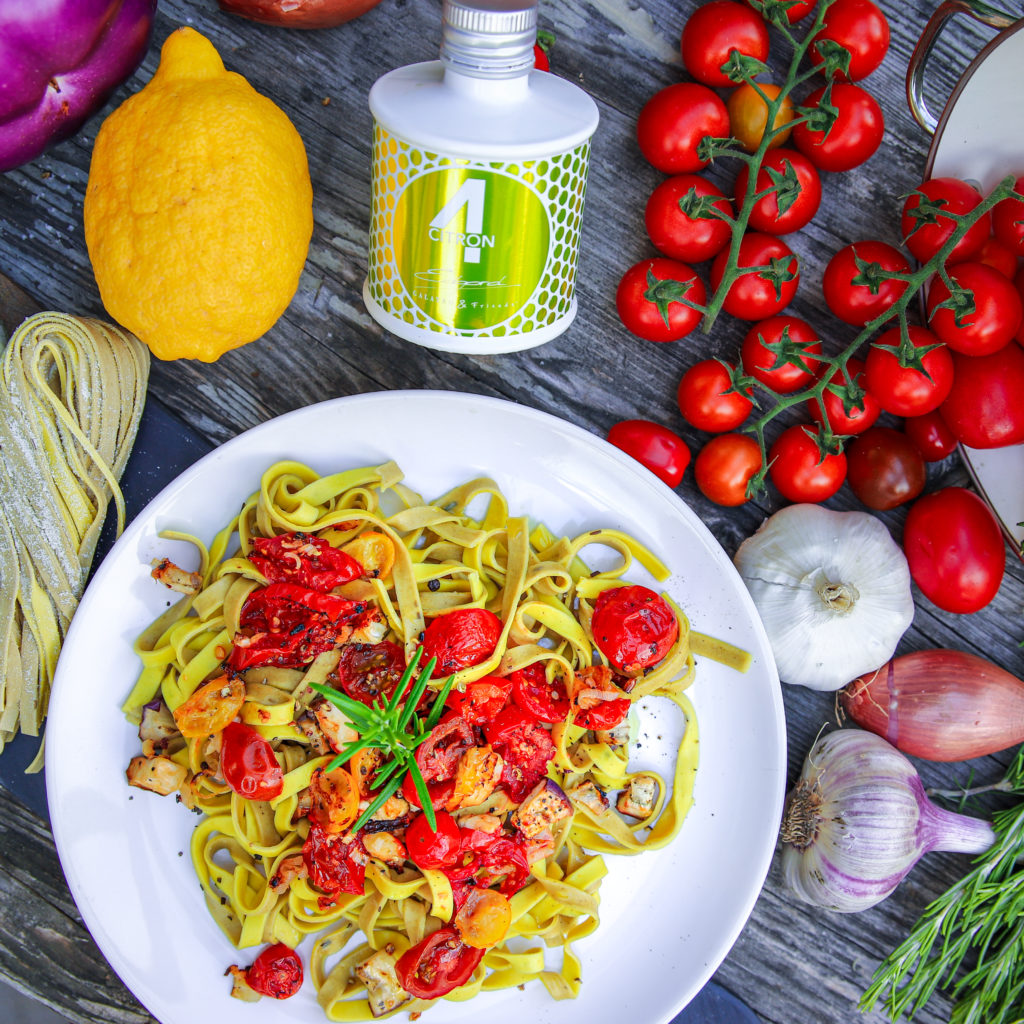 Further Information:
AVENUE NESTLÉ 3 – MONTREUX
Opening Hours:
Tuesday – Friday 08:00 – 18:30
Saturday 08:00 – 17:00
Sunday – Monday Closed
Tel: 021 963 66 66