WARNING: This hummus is VERY addictive. The sweetness of the roasted butternut squash combined with the cumin, cinnamon and lemon juice is simply heavenly. The entire bowl was devoured in minutes !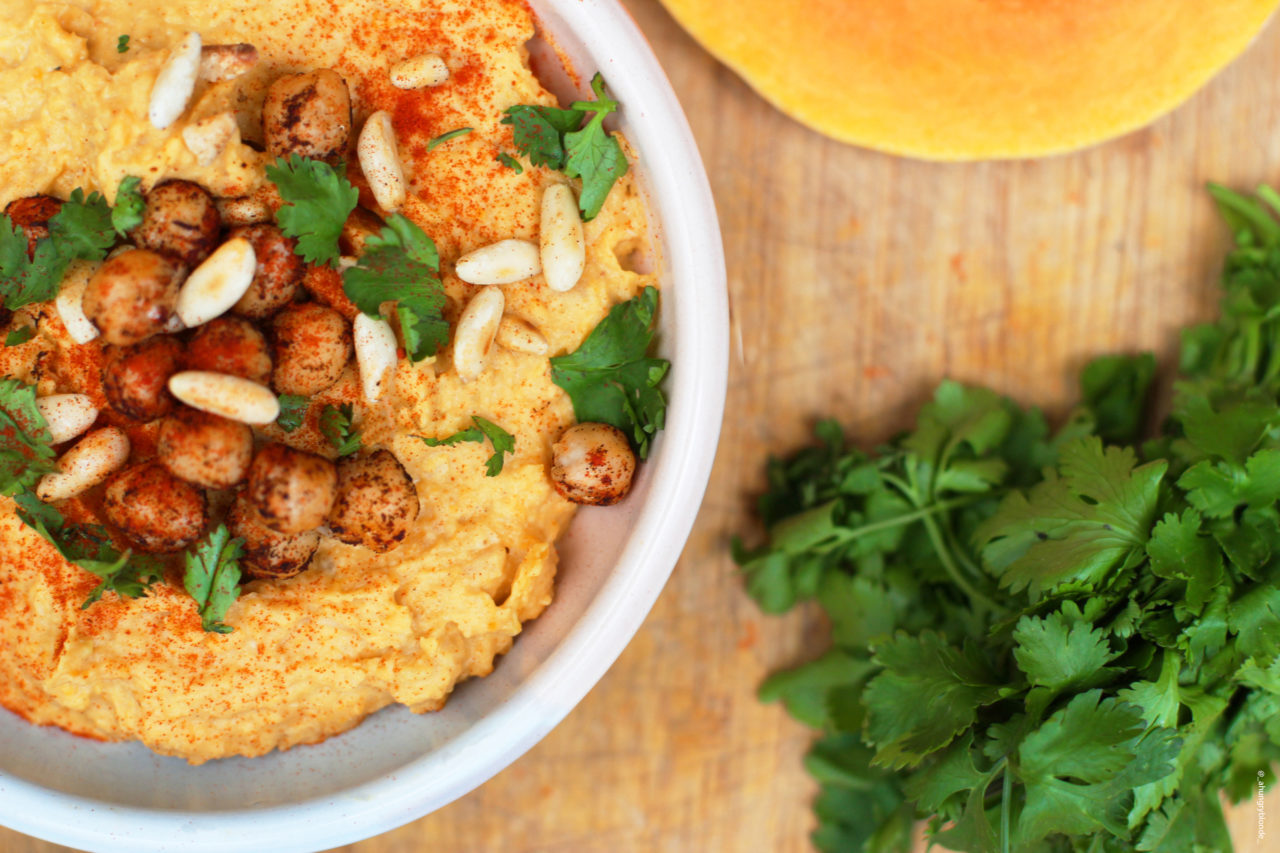 Serves 1 bowl
Ingredients:
140g of cubed butternut squash
2 tbsp of tahini
1 lemon juiced
1 garlic clove
1/4 tsp of cumin
1/4 tsp of cinnamon
130 g of chickpeas
5 tbsp of chickpea juice
1 tbsp of olive oil
Salt & pepper to taste
Smoked paprika (optional)
Toasted pine nuts (optional)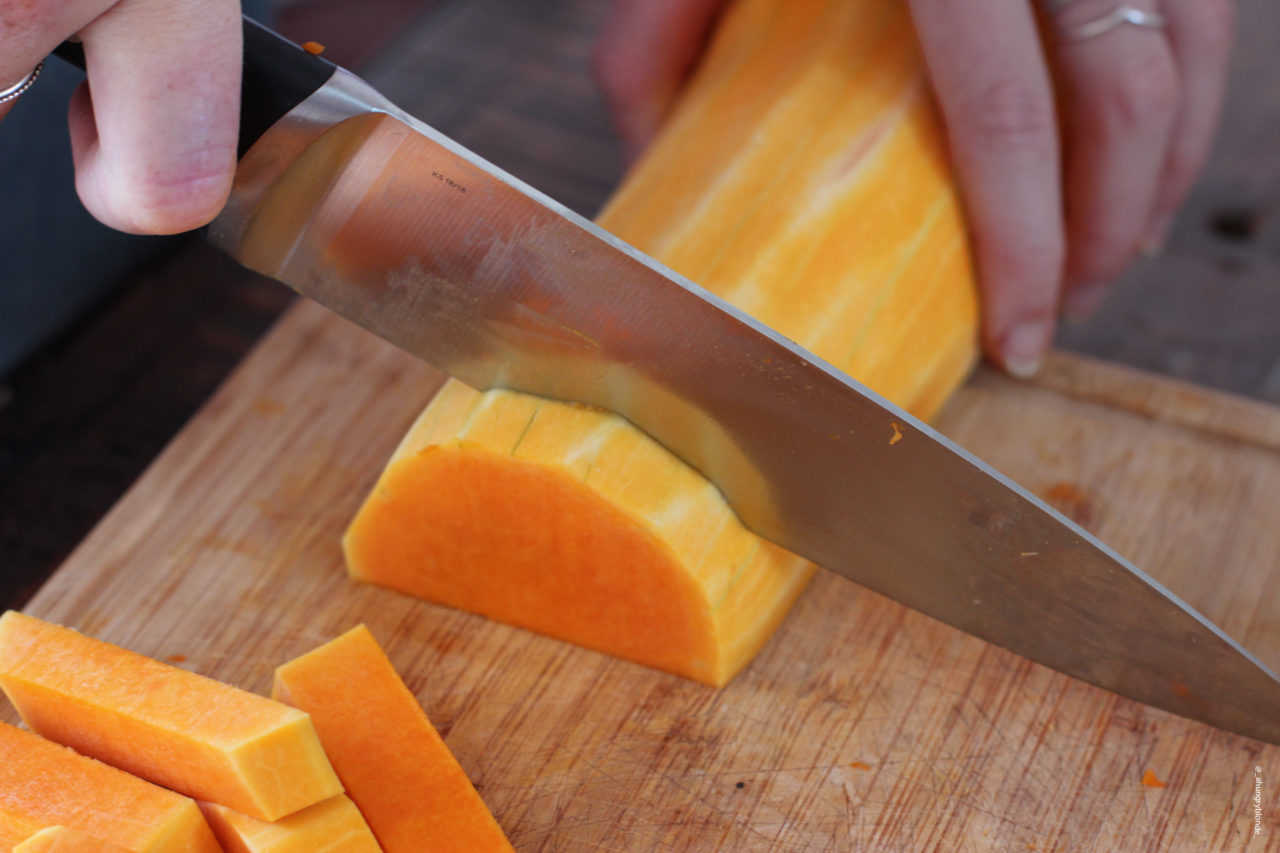 Preheat the oven to 200 degrees Celsius and place the rack in the middle of the oven.
Put the cubed butternut squash on a baking tray and add a drizzle of olive oil, salt, pepper and the garlic clove.
Place in the oven for approx. 20 mins or until browned around the edges.
Place the roasted squash, garlic clove, tahini, lemon juice, cumin, cinnamon, chickpeas and a little bit of the chickpea juice in a blender.
Blitz the hummus and add a little more chickpea juice until you have a smooth consistency. Finish by stirring in the olive oil and add more salt and pepper if necessary.
When serving the hummus, decorate with smoked paprika, herbs or toasted pine nuts.